Mbalula facing defamation lawsuit: Niehaus takes on Minister
- Carl Niehaus has announced that he will be taking Minister Fikile Mbalula to court over his comments on veterans
- Niehaus insists that Mbalula's 'appalling conduct cannot go unchallenged' revealing that the application will be handled urgently by his attorneys
- This comes after Mbalula slammed the MK Military Association as 'thugs' pretending to be veterans
PAY ATTENTION: Click "See First" under the "Following" tab to see Briefly.co.za News on your News Feed!
Carl Niehaus has announced that he will be taking Transport Minister Fikile Mbalula to task over his recent comments on veterans.
Briefly.co.za spoke to Niehaus shortly after the announcement was made, with Niehaus explaining that he had handed his attorneys instructions to urgently file an application of defamation with the High Court.
Niehaus insists that Mbalula's conduct cannot go unchallenged after earlier calling for the Minister to retract his comments.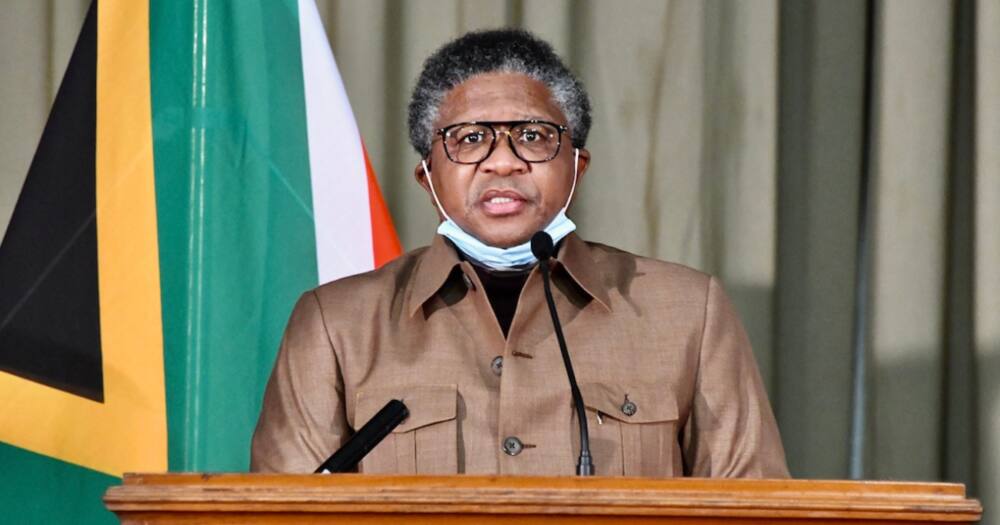 Niehaus expects the application to be submitted shortly, saying that despite the drama he remains peaceful in his determination to rectify the matter.
Earlier, Briefly.co.za reported that Transport Minister Fikile Mbalula had thrown shade insinuating that the MK Military Association are 'thugs' pretending to be veterans.
This drew the ire of Carl Niehaus, who called the politician to order, commenting on the social media post:
"Minister Mbalula this is enough! You don't call MK cadres, many of them much older than you, thugs. Some of these cadres are old enough to be your parents. These are cadres who sacrificed their lives for our freedom, yours too, and are suffering neglect & poverty. RESPECT!"
This did little to persuade Mbalula to end his tirade with the minister continuing to say that:
"They run amok organising marches threatening the rule of law, suspected criminals Kebby and Carl Niehaus. They organise tired self defence units and they call themselves MK with old Gupta-sponsored camouflage uniform its even warn out. Carl Niehaus is a well-known thug employed by Magashule at Luthuli House."
Niehaus responded by telling Mbalula that his comments were disrespectful in light of the struggle many veterans had endured:
"Minister Mbalula the day you are an ANC veteran of 42 years, who served 10 years as a political prisoner for my membership of the ANC and MK you can dare to talk to me in this tone. You're not worthy to walk in the old shoes of those MK cadres that you insulted."
When it became apparent that Mbalula remained unconcerned by his disapproval, Niehaus called for an apology and retracted:
"As a member of the NEC of MKMVA, and National Spokesperson of MKMVA I will be negligent in my duties to let this appalling tweet by you, Minister Mbalula, go unchallenged. You must retract and apologise!"
Enjoyed reading our story? Download BRIEFLY's news app on Google Play now and stay up-to-date with major South African news!
Source: Briefly.co.za