Gebroke Harte 3 Teasers: November 2020
Have you ever watched a soap opera or a series to completion? If that is the case, do you find the experience fulfilling? The third season of Gebroke Harte is coming to an end, and the mixed emotions that the show is going to stir are inevitable. If you have been an avid fan of the soapie, you might want to go through these Gebroke Harte 3 teasers for November 2020.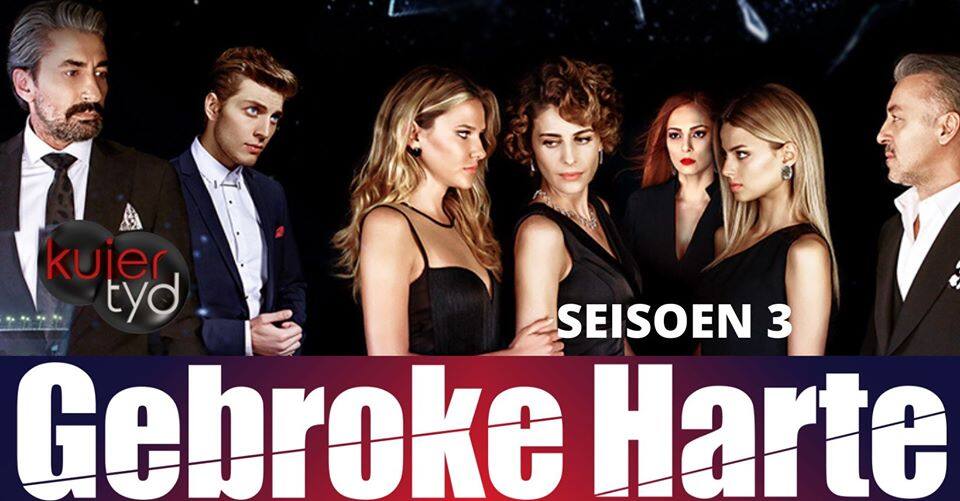 Gebroke Harte 3 is a twisted soap opera that highlights the ups and downs that families face. It also depicts how relentless some of the family members can be when it comes to pushing their agendas. Despite the numerous shoulders that they brush and the hearts they break, some of the Gebroke Harte 3 cast members are not willing to give up on their selfish motives. Would you like to find out hints of how the story is going to end? How about reading these Gebroke Harte 3 teasers for November 2020 for more details?
Gebroke Harte 3 teasers for November 2020
In the most recent Gebroke Harte 3 episodes, matters seemed to have gotten out of hand for Dilara, and it looked like she was on a downward spiral. Her situation seemed to be a cause of alarm for the people around her. Will she get out of her dark space?
Episode 76 - Monday, 2nd of November 2020
May Ozan finally comes to his senses and realises that he has been keeping the wrong company, and Dilara's situation has become complicated. Her condition troubles Cihan, especially when she breaks down.
Episode 77 - Tuesday, 3rd of November 2020
The relationship between Cihan and Ozan seems to be budding, and Damir and Hazal spend some quality time together. Later, Ozan comes across some interesting information, and Cansu receives some exciting news about her treatment.
READ ALSO: Elif teasers: November 2020
Episode 78 - Wednesday, 4th of November 2020
Cihan does the unthinkable, and his attempts to restore his family land him in a complicated situation. On the flip side, the members of a family suffer the consequences of the actions of a father. However, the father did everything out of love, thinking that he was saving them.
Dilara
Dilara's situation worsens, and she seems to be weighed down by everything that is happening around her. Her series of troubles make Cihan worried, especially when she loses her cool and breaks down. What will the people around her do to support her?
Cihan
Cihan expresses his concern about what is happening to Dilara. Later, he mends the cracks in his relationship with Ozan, and everything seems to be working according to how they had foreseen. He makes a move to try and save his family, although it looks like he might regret doing that. What is it about, and how will it cost him his family?
What are your thoughts regarding Gebroke Harte 3 teasers for November 2020? Did they meet your expectations? If you wish to find out more details about the end of the story, make sure to tune in to eExtra from Mondays to Fridays at 19:00.
READ ALSO: Zara's Nikah teasers: November 2020
Briefly.co.za recently published exciting details of Zara's Nikah teasers for November 2020. You ought to check them out for updates on whether Zara will make it to India. You will be startled by the pressure that Akash is being subjected to. Will he give in and marry Mukta?
READ ALSO:
Getroud met Rugby teasers: November 2020
Days of Our Lives teasers: November 2020
True Love teasers: November 2020
Source: Briefly News