SAHRC calls for calm during Senekal protests: Police out in full force
- The South African Human Rights Commission has called for calm as protests kick off in Senekal
- Numerous groups, including the EFF and AfriForum, have gathered to demonstrate on Friday
- Meanwhile, a heavy police presence was reported in the once quiet Free State town
PAY ATTENTION: Click "See First" under the "Following" tab to see Briefly.co.za News on your News Feed!
The South African Human Rights Commission has called for calm in Senekal, Free State on Friday.
This comes as the Economic Freedom Fighters, AfriForum and farmers all converge on the Senekal Magistrate's Court to engage in protests.
The SAHRC noted that the murder of young farm manager Brendin Horner has sparked protests, which in turn led to immense tension in the area. The group commented:
"With reports of the South African Police Service (SAPS) being present in full-force, and anecdotal threats of a willingness for violent confrontation coming from various sources, the SAHRC calls on all involved to exercise calm."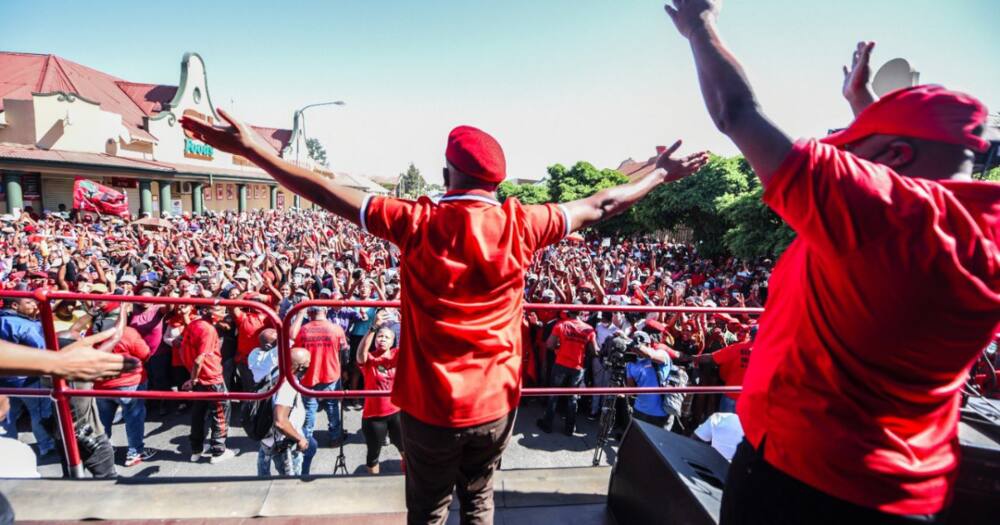 The SAHRC insisted that this tense situation does little to promote social cohesion in the country:
"The Commission insists that the hightened tensions based on race and social status are of no benefit to the social cohesion that South Africa's peace and stability are dependent on. The push for confrontation with the potential for violence, damage to property and even threats to lives accentuates polarisation which is contrary to fostering South Africa as a constitutional democracy where all are free, equal and are treated with dignity."
The Commission urged the community to allow justice take its course undisturbed, concluding that:
"A peaceful, prosperous nation is dependent on an efficient justice system, which operates independently of community sentiments. Violence and damage to property will not aide in bringing justice in the name of Mr Horner, or any other person who has lost their life to crime."
eNCA reported that the SA Police Service has ensured that all the manpower they could need is on the ground in the town.
This comes as the State Security Agency is probing self-defence training camps opened by farmers across the country.
The publication spoke to a soldier formerly from the Israeli Defence Force, watch the video below:
Earlier, Briefly.co.za reported that EFF leader Julius Malema recently spoke out on the issues relating to farm murders on Thursday.
The Red Beret head insists that there is simply no such thing as a farm murder, explaining that:
"There is no scientific evidence that white farmers are targeted in South Africa. There is no such thing as Farm Murder. Murder is murder and must be attended to as such, and a criminal must rot in jail once found guilty. We are going to Senekal to protect our democracy which is under attack by racist and terrorist white farmers."
Enjoyed reading our story? Download BRIEFLY's news app on Google Play now and stay up-to-date with major South African news!
Source: Briefly News