Isono teasers: November 2020
If you have never considered watching a soap opera, you might be missing out on so much. Isono might be a great show to kick start your journey. The best part about it is that after a few episodes you will quickly catch up with the drama in the show. Isono teasers for November highlight some of the plot twists.

Isono is a show of its kind, as it is BET's first-ever soap opera. The thing that should make you not think twice is that it features local actors. The story is quite enthralling, and the themes that it highlights are relatable. How about catching up with the drama by going through Isono teasers for November 2020?
Isono teasers for November 2020
In the most recent Isono episodes, Mary seemed to be too hungry for power and money that she was willing to do everything to get them. Esther also seemed to be in a difficult situation as she was trying to pull strings and ensure that her relationship works. Lesedi also seemed to be lost.
Episode 21 - Monday, 2nd of November 2020
The Mourning After
Lesedi comes up with a plan to remove Simon from the band, and Mary asks Abednego to do a dangerous job. Meanwhile, Makwande opens up to Brian about a sensitive issue, and they agree to keep Esther in the dark.
Episode 22 - Tuesday, 3rd of November 2020
In roads
Esther realises that she is the third wheel in her relationship with Makwande, and Mncedisi opens up to Mary about his intentions. The friendship between Abednego and Gabriel becomes stronger, and this poses a threat to Mary's plans.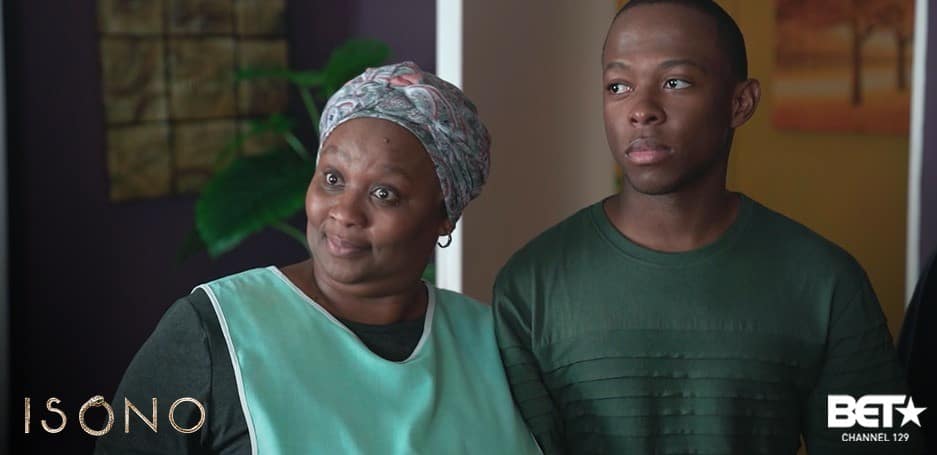 Episode 23 - Wednesday, 4th of November 2020
Unions
Milicent and Makwande cross an unexpected line, and Simon decides to do the unthinkable to have control. Later, Mary takes a bold step and decides to venture into a new business. She tries to persuade Abednego and Gabriel to join her in her new venture.
READ ALSO: Getroud met Rugby teasers: November 2020
Episode 24 - Thursday, 5th of November 2020
Old friends, new friends
Mary lands Lesedi into a complicated situation, and Makwande keeps more secrets from Esther. Gabriel comes up with a plan for the heist, and it looks like Mary is up to no good.
Episode 25 - Monday, 9th of November 2020
House of disgrace
Zakwe realises that he is in an awkward position that will require him to hurt Lesedi, and Mary backstabs Gabriel, although he does not notice it. Esther and Makwande get into a heated argument, and Millicent uses this situation to clap back and worsens everything.
Episode 26 - Tuesday, 10th of November 2020
Team Mary
Lesedi realises that she could save her performance, although it looks like Simon is standing in her way, and Esther discovers what Millicent and Makwande have been up to. This discovery leads to dire consequences for her. Gabriel goes on with the plan for the heist, although it looks like Abednego and Mamba are a distraction to him.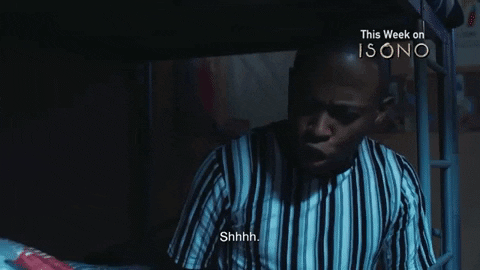 Episode 27 - Wednesday, 11th of November 2020
In transit
It looks like there is trouble in paradise for someone, and an unexpected witness shows up during Gabriel's heist.
READ ALSO: Elif teasers: November 2020
Episode 28 - Thursday, 12th of November 2020
Made you look
Zakwe and Esther realise that Lesedi has chosen to stand up for herself, and Gazati receives a surprise. Meanwhile, Mary makes Abednego come up with the last piece of the puzzle to get back at an enemy.
Episode 29 - Monday, 16th of November 2020
Witness
Mary realises that there could be loose ends in the heist, and she did not anticipate them; hence, the discovery makes her anxious. Makwande takes a risk, and Lesedi realises that her make-over had so much effect.
Episode 30 - Tuesday, 17th of November 2020
New deals
Esther tries to nurse a broken heart, and Zakwe takes a risk that could land him in danger. Gabriel worries about his safety as the loose end in the heist could link him to the mess after Mary informs him about the mess that they have gotten themselves into.
READ ALSO: Days of Our Lives teasers: November 2020
Episode 31 - Wednesday, 18th of November 2020
The Msizi Effect
Makwande continues to keep his medical condition a secret, and Mary persuades Mncedisi to try and cheer Esther up. Msizi reveals the identity of one of the robbers and Zakwe gets over Simon.
Episode 32 - Thursday, 19th of November 2020
To the future
Mary realises that one of the staff members is incorporative; hence, she decides to use force to deal with them, and Mam' Lili writhes in pain because of her love. Noluthando and Millicent choose to throw a party to salvage the Tavern from running out of business.
Episode 33 - Monday, 23th of November 2020
The promised land
Zakwe realises that Mary likes to draw all the attention to herself, and Esther makes the bold decision to move on after everything that happened with Makwande. Abednego realises that he is in a dilemma as he has a dead body, and he does not know how to get rid of it.
Episode 34 - Tuesday, 24th of November 2020
Loose ends
Zakwe finds a new opportunity that he thinks it will help in solving the problem that he has with Lesedi. Makwande makes a final decision regarding his love life and his career, and Abednego does the unthinkable when he manages to fix the loose ends. He and Mary have closer relationships when they talk about Gabriel's future.
READ ALSO: Zara's Nikah teasers: November 2020
Episode 35 - Wednesday, 25th of November 2020
Second chances
It looks like the relationship between Makwande and Esther has gotten to the point of no return as Makwande opts to move out. On the flip side, Jumima experiences a psychotic episode.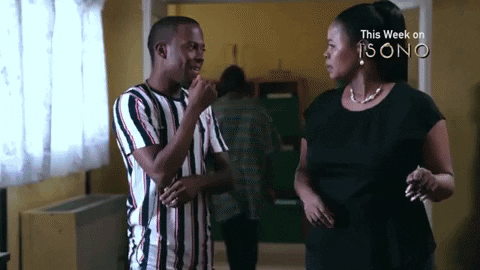 Episode 36 - Thursday, 26th of November 2020
Back from the dead
Zakwe's attempts to introduce VOG to Veldskoen do not bear fruit, and Mary realises that her enemies are still out there. She tries to bring Mncedisi and Esther together, but Esther refuses to cooperate.
Episode 37 - Monday, 30th of November 2020
Don't go soft on me
Veldskoen promises fortune and fame to the VOG, and Mary gives Abednego a hefty reward. Meanwhile, Msizi unexpectedly shows up and finds Mam' Lili reeling.
Mary
Mary tries to win Abednego's trust by asking him to do a dirty job. Later, she lures him with a new business venture, and he joins her alongside Gabriel, and they conduct the heist. After the crime, they learn that there were loose ends that they did not take care of. Abednego gets into Mary's good books when he fixes the mess. What will Mary do to Gabriel?
Makwande
Makwande confides in Millicent, and this makes Esther feel like she is third-wheeling in her relationship. She confronts him, and when Millicent reveals some sensitive information during the argument, she feels hurt. This pushes Makwande to make the difficult decision of moving out. Will they ever get back together?
What are your thoughts about Isono teasers for November 2020? Do you like the trajectory that the show has taken? If you wish to find out more details about the soap opera, be sure to tune in to BET every Mondays to Thursdays at 21h30. You can also watch the episodes every Tuesdays to Fridays at 18h00.
READ ALSO: Gebroke Harte 3 Teasers: November 2020
Briefly.co.za recently published enthralling details about Gebroke Harte 3 teasers for November 2020. You ought to check out the gist of the show as the third season comes to an end. You will be shaken by what will happen to Dilara and Cihan.
READ ALSO:
True Love teasers: November 2020
Mehek teasers: November 2020
Operation Pacific teasers: November 2020
Source: Briefly News