The Queen Teasers: November 2020
If you are a lover of local shows and have not been following the drama in The Queen, you are missing out on such an enthralling experience. The soapie is one of the most loved shows in the continent, as it has garnered viewership even beyond South Africa. If you would like to have a glimpse of what is exciting in the show, you might want to check out The Queen teasers for November 2020.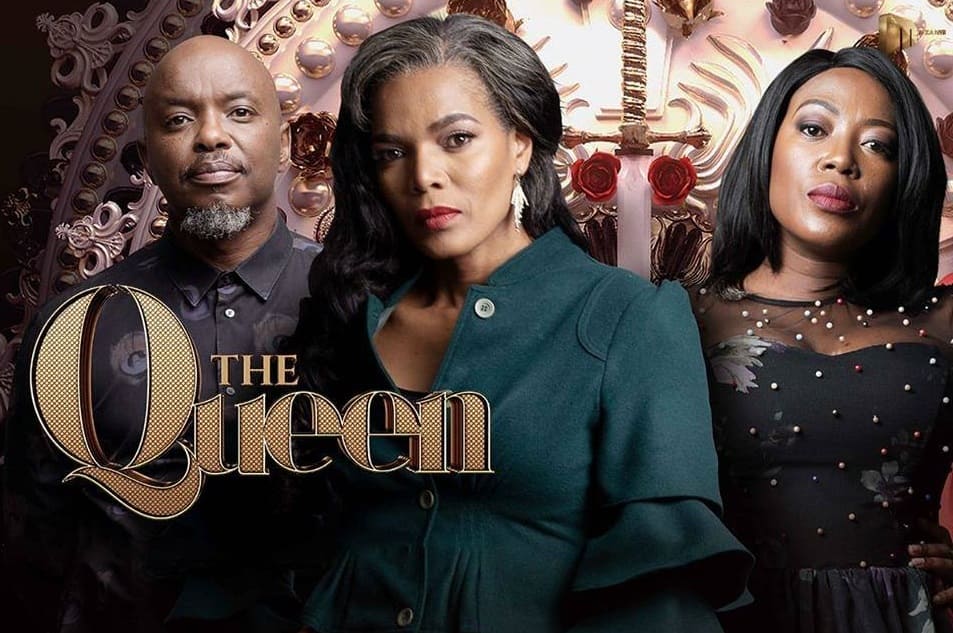 The Queen is a twisted show that is centred around rival families who fight to have control of an illegal drug business. Apart from the enmity that emanates from the business, the cast members engage in relationships, and most of them end up being messy. Will Vuyiswa get over the trauma that she is facing? Will she ever go back to being the bubbly young lady that she has always been? The details of The Queen teasers for November 2020 highlight how she is dealing with the nightmare.
The Queen teasers for November 2020
If you have been on the look for what will happen to your favourite The Queen cast members, these hints might provide some ins and outs on them. You will be startled to learn of the uncouth things that some of them will engage in. Will Schumacher's plan bear fruits?
Episode 71 - Monday, 2nd of November 2020
Have you seen her?
Noma and Bruce struggle to keep moving on with their newfound armistice, and Georgina and Hector express their concern when one of their best friends goes missing.
Episode 72 - Tuesday, 3rd of November 2020
What the heart wants
Brutus opens up about some damning information to the Khozas, and Vuyiswa suppresses her pain and takes up a new personality. This makes the people around her startled.
Episode 73 - Wednesday, 4th of November 2020
Love is too demanding
Vuyiswa does something that puts her career at risk, and Noma goes through a traumatic experience that proves to her that it is difficult for someone to change.
READ ALSO: Getroud met Rugby teasers: November 2020
Episode 74 - Thursday, 5th of November 2020
Chagrin
Vuyiswa does an unexpected thing that leaves those around her puzzled, and Noma turns the tables on Brutus.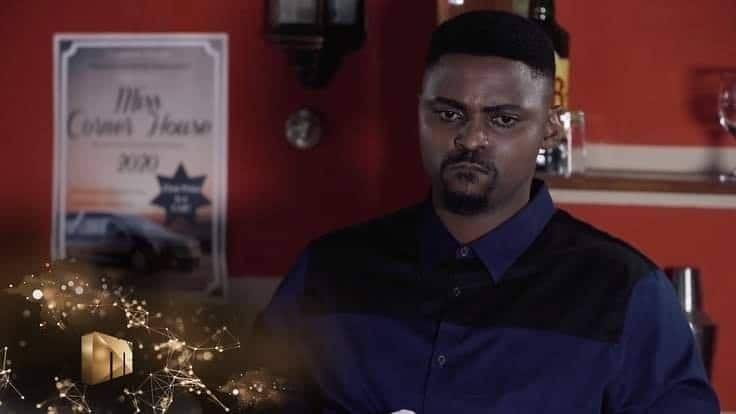 Episode 75 - Friday, 6th of November 2020
Rebellion
Georgina subjects Vuyiswa to so much pressure that she does an incredible thing. On the other end, it looks like there is trouble in the Khozas house, and matters seem to be getting out of hand.
Episode 76 - Monday, 9th of November 2020
Nothing happened to me
Brutus finds it difficult to focus his energy and time on his relationship, and Vuyiswa does everything within her capacity to avoid coming to terms with the truth.
Episode 77 - Tuesday, 10th of November 2020
Loose tongues
Hector embarks on a mission to reveal the identity of the man that his daughter is dating. Meanwhile, Vuyiswa loses her cool and takes out her anger on the people around her.
Episode 78 - Wednesday, 11th of November 2020
Kushubile
Jackal plans to make a romantic pass to the person that recently joined Corner House. In the meantime, Georgina tries to talk Vuyiswa into pressing charges against the person that attacked her.
READ ALSO: Elif teasers: November 2020
Episode 79 - Thursday, 12th of November 2020
Money conquers all
Schumacher focuses all his energy on his mission to secure a good life, and Hector disagrees with Thando about an opportunity. He insists that the chance is too good to be resisted.
Episode 80 - Friday, 13th of November 2020
Facing your demons
Schumacher makes his dream of luring a cash cow a reality, and Thato hosts an event that subjects Vuyiswa to a complicated situation. She is forced to face her darkest demons.
Episode 81 - Monday, 16th of November 2020
No use for it
Hector makes a move in a bid to protect his daughters, and Vuyiswa's decision catches Georgina by surprise.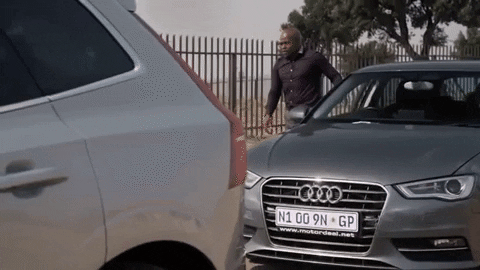 Episode 82 - Tuesday, 17th of November 2020
Gullible
Schumacher devises a bold plan that will guarantee his future, and Hector is forced to solve an unexpected situation at the station.
READ ALSO: Gebroke Harte 3 Teasers: November 2020
Episode 83 - Wednesday, 18th of November 2020
Assumptions
Schumacher makes drastic changes to his plan about his future, and Vuyiswa gambles on how to face her fears and pain and help rape victims.
Episode 84 - Thursday, 19th of November 2020
Cement yourself
Schumacher realises that Hector might be an obstacle; hence, he tries to come up with a plan on how to overcome him. On the flip side, Vuyiswa loses her cool when her attempts to suppress her pain fail to work.
Episode 85 - Friday, 20th of November 2020
Say I don't
Vuyiswa receives an unexpected call, and it leaves her uncomfortable. What is it about, and who is the caller?
Episode 86 - Monday, 23rd of November 2020
Man of my dreams
Schumacher's impudent behaviour lands him in unexpected trouble, and Vuyiswa goes through another heartbreaking experience. She is forced to relive the traumatic experience to unveil the identity of the person that attacked her.
Episode 87 - Tuesday, 24th of November 2020
Procedure
Vuyiswa realises that she is a few steps away from discovering the identity of her attacker, and Thando tries to scare Schumacher off. Will he lose the course of his plan?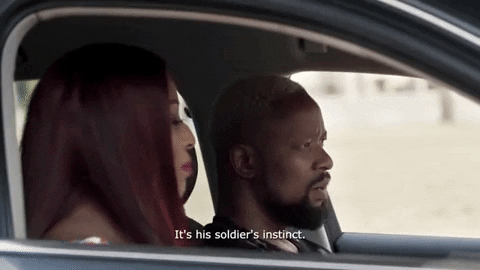 Episode 88 - Wednesday, 25th of November 2020
The wrong guy
Vuyiswa experiences a setback in her mission, and it makes her second-guess her decision and whether it is worth it. Meanwhile, Thando refuses to be shaken by Mpho's desperate moves.
READ ALSO:
Episode 89 - Thursday, 26th of November 2020
Wounded pride
Schumacher decides to break up with his new lover when he realises that his safety is not guaranteed. On the other side, Vuyiswa devises a new plan that she believes will help in catching her attacker.
Episode 90 - Friday, 27th of November 2020
Of mice and men
Thando makes an apology, although it does not sound genuine, and the plan that Georgina and Vuyiswa come up with fails terribly.
Episode 91 - Monday, 30th of November 2020
Bolder & wiser
Georgina and Vuyiswa realise that their jobs are at stake, and Thando focuses on her mission to ruin Schumacher's life. Is she aware that Schumacher is equally planning for her downfall?
Vuyiswa
Despite the traumatic experience that she goes through, Vuyiswa manages to wear a smile and pretend that everything is okay. She suppresses her pain, and this makes the people around her concerned. Later, she gets overwhelmed by emotions and breaks down, although Georgina comes to her rescue. She helps her with the mission to reveal her attacker. Will the mission bear any fruits?
Schumacher
Schumacher decides that the best way to deal with the uncertainties that he is facing is by securing his future. Therefore, he weighs his odds and tries to come up with a plan that will help him with his ultimate goal. While implementing the plan, he realises that Hector is a threat. He makes drastic adjustments that result in the plan failing. Will Thando take advantage of his situation to get back at him?
What are your thoughts on the details of The Queen teasers for November 2020? Do you think Vuyiswa's decision to go after her attacker will help in mending her messed up life? What will the outcome be for Thando and Schumacher? If you wish to find out more details about the show, make sure to tune in to Mzansi Magic from Mondays to Fridays at 21:00.
READ ALSO: Isono Teasers: November 2020
Briefly.co.za published the details of Isono teasers for November 2020. You should check out the snippets for a gist on what is going to happen to Esther and Makwande.
Will Mary's evil plans be brought to light?
READ ALSO:
Days of Our Lives teasers: November 2020
True Love teasers: November 2020
Zara's Nikah teasers: November 2020
Source: Briefly News