The River 3 on 1Magic teasers: November 2020
South African soap operas are proof of how determined the entertainment industry is in making a difference. The quality of content that the shows have been releasing is worth your time. You ought to support the industry by checking out the shows. The River 3 on 1Magic teasers for November 2020 highlight the most interesting events.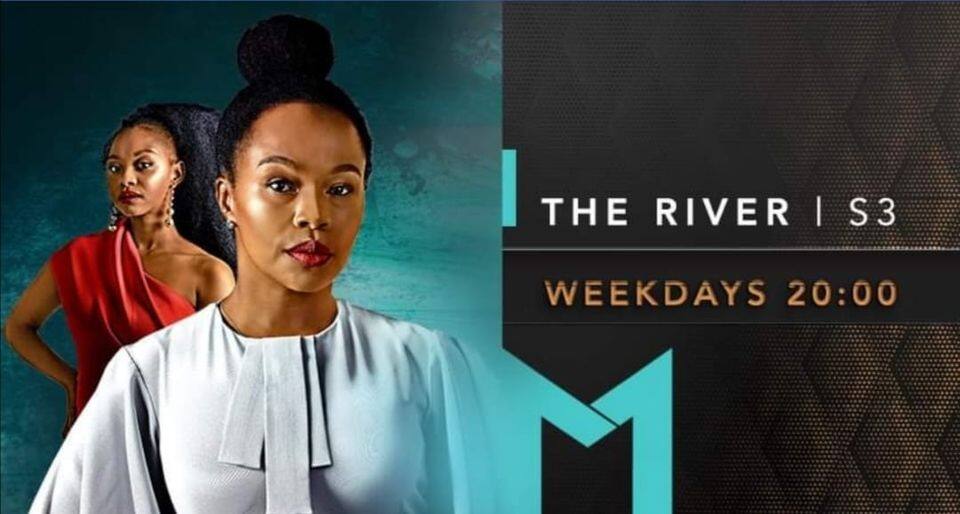 The River 3 on 1Magic depicts how complicated family relationships can be, and the situations that some of the characters face are quite relatable. It also highlights the aspect of broken friendships and the poor decisions that the characters make and how much they cost them. The River 3 on 1Magic teasers for November 2020 provide the ins and outs of the show.
The River 3 on 1Magic teasers for November 2020
Have the most recent The River 3 on 1Magic episodes left you wondering what the outcome of Cobra's deeds will be? If that is the case, these snippets will help you evaluate whether he will overcome the series of troubles that he has been facing. You might want to read on for details.
Episode 191 - Monday, 2nd of November 2020
What happened, Lindani?
Cobra decides to make significant changes in his life, and an unexpected tragic situation unfolds; hence, it forces the members of two families to unite.
Episode 192 - Tuesday, 3rd of November 2020
Dodging death
Cobra unexpectedly bumps into Lindiwe, and the encounter makes him feel hopeless. Meanwhile, Paulina tries to put Tumi's worries to rest by reminding her that the situation shall pass.
Episode 193 - Wednesday, 4th of November 2020
Bad news travels fast
Cobra decides that it is time to turn over a new leaf, and Tumi regrets some of the decisions that she made in the past.
READ ALSO: Gebroke Harte 3 Teasers: November 2020
Episode 194 - Thursday, 5th of November 2020
Trump card
Cobra suffers the consequences of his decision that he made in the past, and Tumi receives help from an unexpected person.
Episode 195 - Friday, 6th of November 2020
The cursed lot
Paulina holds on to the hope that everything will work out in her favour. Meanwhile, a ghost from Cobra's past shows up and ruins every effort that he made to try and become a better person.
Episode 196 - Monday, 9th of November 2020
The mattress battles
Cobra battles with the wrangles that his ex has gotten him into. Tumi gathers the courage to face some of her most stubborn critics.
Episode 197 - Tuesday, 10th of November 2020
Not my child!
An unexpected thing happens to Cobra as he tries to do the right thing, and the Dikanas and the Dlomos draw enemy lines.
Episode 198 - Wednesday, 11th of November 2020
A sting in the tail
Cobra's attempts to gain access to his son troubles Kedibone and Dimpho. Lindiwe does something that hurts the Dlomos.
READ ALSO: Getroud met Rugby teasers: November 2020
Episode 199 - Thursday, 12th of November 2020
White flag
The Dlomos and the Dikanas are at loggerheads, and Cobra gets caught up in baby mama drama.
Episode 200 - Friday, 13th of November 2020
Not done yet
Zodwa prepares a big surprise for the people of Refilwe, and Cobra prepares for a fight that he feels like he deserves.
Episode 201 - Monday, 16th of November 2020
Thinking of you
Two lovers get to loggerheads because of grief, and Cobra receives some heartbreaking news just when he thinks he has made the right decision about his life.
Episode 202 - Tuesday, 17th of November 2020
Space and time
Mabutho and Tumi finally reach a consensus, and Cobra makes a very aggressive move.
Episode 203 - Wednesday, 18th of November 2020
Family above everything
The members of the Dlomo family struggle to come to terms with the new reality, and Cobra shows up with a surprise that startles Dimpho and Kediboone.
Episode 204 - Thursday, 19th of November 2020
Secret plans
An unexpected thing happens to Zolani. Later, Cobra's baby mama makes a move that shakes him off balance.
READ ALSO: Elif teasers: November 2020
Episode 205 - Friday, 20th of November 2020
Happy birthday, Lindiwe!
The people who were planning to surprise Lindiwe on her birthday discover something that leaves them in shock. Meanwhile, Cobra convinces himself that things are getting better for him and the mother of his child.
Episode 206 - Monday, 23rd of November 2020
Sounds of revenge
A ghost from Lindiwe's past unexpectedly shows up and plans to get back at Lindiwe for betraying them.
Episode 207 - Tuesday, 24th of November 2020
The party is over
Mabutho's concerns heighten when his friends fail to reach out to him.
Episode 208 - Wednesday, 25th of November 2020
The red dress
Tension continues to reign in the Dikana's household.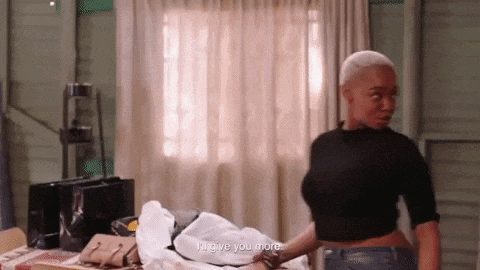 Episode 209 - Thursday, 26th of November 2020
To be fair
The situation at the Dikana's household takes an unexpected turn, and everyone tries to decipher what is going on.
Episode 210 - Friday, 27th of November 2020
The noose
Lindiwe pulls a desperate move and gets everyone into a mess as she attempts to save Tumi.
READ ALSO: Days of Our Lives teasers: November 2020
Episode 211 - Monday, 30th of November 2020
Bumps in the road
Cobra realises that the fight for the custody of his child is not as simple as he expected, and Tumi finds it challenging to come to terms with a shocking revelation.
Cobra
Cobra decides to make a significant decision in his life with the hope that things will get better. However, an unexpected incident unfolds, and it changes everything for him. He ends up in a complicated state, and the trouble regarding the mother of his child and the child custody case stress him out. Will he find a solution to the series of woes that he is facing?
Lindiwe
Lindiwe makes a move that impacts the Dlomos significantly. Later, the plans for her surprise birthday party go south, and an enemy from her past unexpectedly shows up. She has no idea that the enemy is out to hurt her. What will she do to cushion herself from the impending danger?
The River 3 on 1Magic teasers for November 2020 must have left you with a couple of questions. If you would like to find out the identity of Lindiwe's enemy and what they will do, and whether Tumi and Cobra will find solutions to their problems, be sure to tune in to 1Magic every Mondays to Fridays at 20h00.
READ ALSO: The Queen Teasers: November 2020
Briefly.co.za published exciting details about The Queen teasers for November 2020. The details will make you fall in love with the show. You will be stunned by what is going to happen to Vuyiswa.
READ ALSO:
Isono teasers: November 2020
Age is Just a Number 2 teasers: November 2020
This is Fate 2 teasers: November 2020
Source: Briefly News