Madonsela urges Mzansi to remove unethical leaders from power
- Former public protector Thuli Madonsela has urged South Africans to remove unethical leaders
- She said that the Constitution provides guidance for this and people do not need to wait for courts of law to hand down sentences
- She spoke on a panel during the 2020 University of the Free State (UFS) Thought-Leader Webinar Series
PAY ATTENTION: Click "See First" under the "Following" tab to see Briefly.co.za News on your News Feed!
Former public protector Thuli Madonsela has urged South Africans not to wait for corrupt leaders to be found guilty in the court of law but to remove them from power earlier.
Briefly.co.za learned that she said that corrupt leaders must be removed because they are unethical and that is what the Constitution allows.
"We have to remove them when they are unethical, because that's what the constitution says. When it comes to the rule of law, we have to make sure that we adapt our law to the challenges of the times so that people don't get away on technicalities."
Madonsela spoke on a panel during the 2020 University of the Free State (UFS) Thought-Leader Webinar Series which had explored the ethics of corruption and governance in South Africa according to The South African.
Included on the panel was Moeletsi Mbeki, Professor Philippe Burger, UFS Pro-Vice-Chancellor and Professor Bonang Mohale.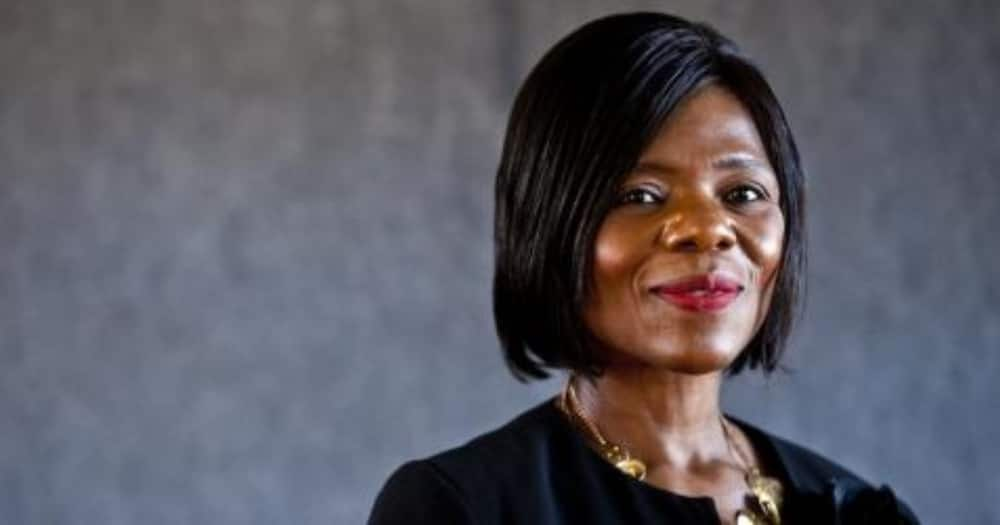 Max du Preez moderated the panel, his credentials as a veteran journalist added weight to the already impressive panellists.
Mohale said that a strong opposition was needed to for South Africa to keep the ruling party in line.
He warned that just because political leaders had spent time on Robben Island did not make them immune from corruption.
''We also thought that we could extrapolate their skills into running a modern, rapidly growing, globalising economy. What is being revealed in the Zondo Commission shows not only a high level of incompetence, industrial scale looting, but that we have actually replaced the good guys with the bad guys."
Burger added that South Africa needed a detailed and targeted plan to grow the economy, he warned that urban growth was set to rise by 2035 and the country needed to invest more into growing and developing these areas.
"The question is who will finance it – government cannot finance it due to the huge wage bill which it needs to cut. If government cannot finance it, then there will be the need for private investment – for this to occur, the growth plan needs to be specific."
Eaerlier, Briefly.co.za reported that Thuli Madonsela and Floyd Shivambu have provided Twitter users and Mzansi alike with top-notch entertainment after they publicly yet subliminally called one another out on the social media platform.
While no names were mentioned, it was clear that the former public protector was speaking about the EFF when she said in a tweet that people could see that certain "Gucci-clad" people were "masquerading" as if they cared about working-class people.
"Some of us can see through misogyny masquerading as protecting black women and a self-interested Gucci-clad middle class masquerading as protectors of the working class... #DailyThought" she wrote.
In other news, Lerato Sengadi has taken to social media to call out EFF's Mbuyiseni Ndlozi for his "utterly rude" response to former public protector Thuli Madonsela.
Lerato slammed Ndlozi for responding in such a way that he did to an "elder" like Thuli on Twitter. Thuli sparked a heated debate on the micro-blogging app when she shared her views on the controversial Clicks advert on Monday, 7 September.
Thuli claimed that the advert is a "textbook case of unconscious bias" that needed to be slammed but "anarchy and violence undermine the cause".
Enjoyed reading our story? Download BRIEFLY's news app on Google Play now and stay up-to-date with major South African news!
Source: Briefly News