Med student the youngest in health sector to receive M&G accolade
- Kapil Narain, 24, is the youngest within the health sector to receive the 200 Young South African accolade
- The final-year medical student believes in being proactive to solve challenges facing the health system in South Africa
- A flawed health system has not deterred Kapil Narain from achieving his goal of entering the medical field as a doctor whose goal is to help people overcome their various ailments
PAY ATTENTION: Click "See First" under the "Following" tab to see Briefly.co.za News on your News Feed!
By Neesha Maharaj - Freelance Journalist
Final-year medical student at the Nelson R Mandela School of Medicine, Kapil Narain, epitomises a future South African leader who is determined to contribute to improving the country's health system riddled by a myriad of challenges.
Being a medical student for the past six years has given him an insight into a flawed heath system and has heightened this youth's tenacity to use his knowledge to improve healthcare to the public at large.
He was recently recognised by the Mail & Guardian newspaper as one of the 200 Young South Africans making a positive difference to society. The 24-year-old is the youngest recipient within the health sector category to have received this award.
Narain was nominated for the Mail & Guardian accolade by a colleague from the University of Free State. He thereafter had to undergo a vetting process that took cognisance of his contributions to the health sector. Pivotal to his success are the numerous campaigns he has embarked on aimed at improving healthcare for all South Africans.
He was instrumental in drafting a statement together with others at the World Health Assembly in Geneva, Switzerland that motivated for high quality primary healthcare for all people irrespective of their walk in life. This was an initiative of the World Health Organization.
Narain, who will be entering the health system as an intern next year, believes in being proactive to address problems plaguing the system, therefore he has participated in conferences and campaigns aimed at uplifting the sector.
Doing his practical work at various training hospitals in KwaZulu-Natal has exposed Narain to the realities of South Africa's health challenges.
"I chose the medical profession because I believe with medical knowledge I can help people in pain (alleviate it). There are challenges in the health system I didn't know that existed. I would never have imagined the challenges facing young doctors and medical students.
"It has not weakened my resolve in medicine. I remain resolute and this has motivated my intentions. I would like to work to try to solve challenges," said Narain.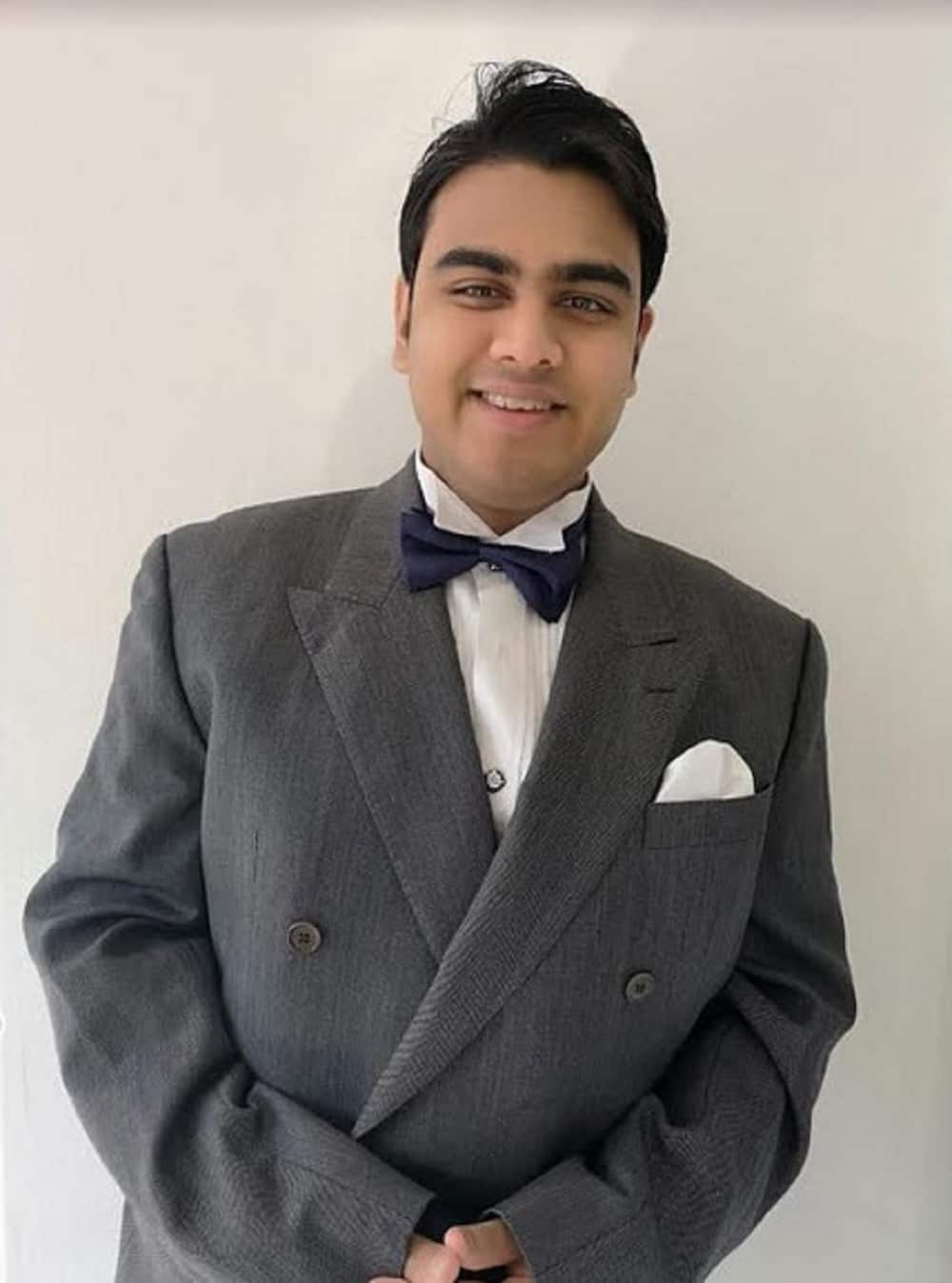 Narain was concerned by the high rate of communicable diseases such as HIV and tuberculosis in South Africa. He was also concerned by the high levels of hypertension and diabetes among South Africans and the high maternal mortality rate.
He describes the HIV pandemic in South Africa as "a massive challenge" despite the availability of ARV (anti-retroviral) medication and preventative interventions. He said teenage girls whose healthis compromised by older men taking advantage of them was an example of what drives high HIV infections. Narain has been campaigning against this.
The realisation that public hospital wards experienced shortages of basic equipment was a disturbing situation which negatively impacted the care a hospital is able to offer its patients, says Narain.
This, coupled with the acquisition of resources by the Department of Health that has been fraught with corruption as was the case with the Covid-19 PPE tender in recent months, is perturbing to Narain.
Narain is disconcerted by the fact that interns and junior doctors who do the bulk of the work at hospitals were berated by certain managerial staff, which he believes was a contributing factor to the anxiety, depression and burnout they experience. Being a solution-driven person, Narain plans to conduct a survey aimed at finding solutions to this problem.
The Covid-19 pandemic and subsequent lockdown in South Africa were daunting experiences for final-year medical students like Narain and his counterparts, who were fearful and anxious about their future.
"I felt comprised because as a medical student you want to complete your degree and continue with your internship and community service. While technology helped us engage with our lecturers it would have been better for example to observe a surgical procedure in a real theatre than seeing a video of how it's performed," said Narain.
During the lockdown, Narain was part of a youth response to assisting with Covid-19 testing and volunteered to conduct coronavirus screening at a testing site.
In terms of South Africa's response to Covid-19 he said:
"I think South Africa did a fantastic job in comparison to the European countries and the United States. The developing countries which were slow in imposing strict lockdown measures experienced high mortality rates within a short space of time.
"People have lost lives, incomes and families have lost breadwinners due to Covid-19; but without a hard lockdown that the government had implemented, South Africa would have had a much higher infection and mortality rate."
While the government's intentions during Covid-19 were good, it was disconcerting to discover the corruption relating to food parcels meant for the poor and the personal protective equipment, he added.
In other news, Briefly.co.za reported a young man named As_Ncgobo on Twitter recently inspired thousands of youngsters and South African hopefuls. He recently took to his Twitter page to share pictures of his beautiful farm and first-ever harvest.
In his highly motivational post, As_Ncgobo shares pictures of the freshly-grown lettuce and himself surrounded by the harvest and some of his beautiful and well-kept farm. He excitedly captioned the inspiring Twitter post:
"I can't wait to package this for the first time... #YoungAndFarming #YoungAndHappy"
Twitter users and aspiring farmers and business people were very impressed by the man's hustle, sparing no time to get to the comments section congratulating him, sharing business proposals and asking the young farmer for a little bit of farming and business advice.
Enjoyed reading our story? Download BRIEFLY's news app on Google Play now and stay up-to-date with major South African news!
Source: Briefly.co.za