The Vow 2 Teasers: October 2020
Life has an exciting way of unfolding, and the people closest to you might be your worst enemies. More often than not, most people get betrayed by the people they least expect. This brings the need for one to be cautious about who to let into their space. The Vow 2 is a soap opera that replicates similar scenarios. The Vow 2 teasers for October 2020 provide hints on how the show has gotten and what to expect.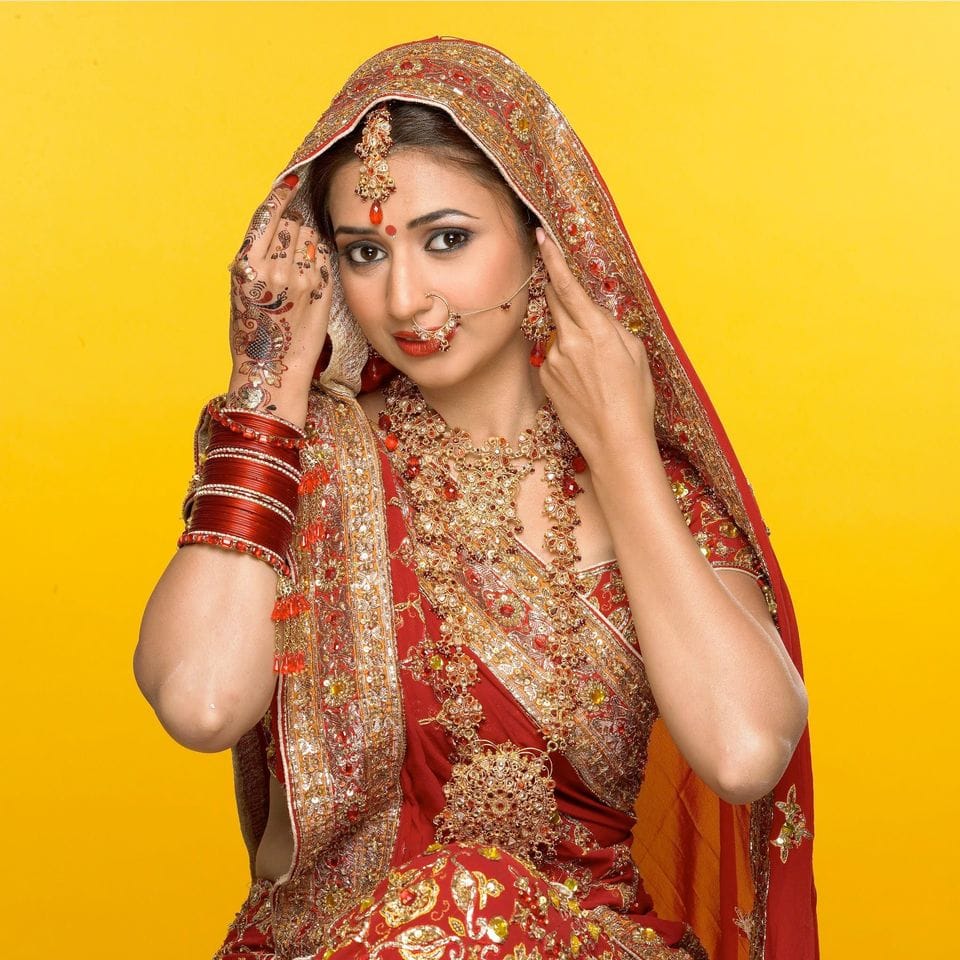 The Vow 2 is an informative soap opera that revolves around Sindoora, a selfish woman who is willing to go above and beyond to achieve her selfish motives. She blackmails those around her and even turns them against one another. The most painful thing is that most of her victims believe every word she says. Would you like to know whether her plot regarding separating Divya and Amar will work? How about reading on the details of The Vow 2 teasers for October 2020 for more information?
The Vow 2 teasers for October 2020
In the most recent episodes, Amar and Divya were so much into one another, and their love seemed to blossom. Sindoora, on the other hand, seemed to be planning a new way to separate them. What will her next move be? Will she succeed in her plan?
Episode 24 – Thursday, 1st of October 2020
Everyone gathers for Samrat and Vidya's wedding, and it looks like the most unexpected thing is about to happen. Amar shows up in the company of Kamna, and she opens up about Samrat being unfaithful. Later, Divya reveals that she is in love with Amar, and Sindoora lets the cat out of the bag regarding Amar's identity.
Episode 25 – Friday, 2nd of October 2020
Sindoora misleads Mahua to turn against her husband, and Kamna contemplates suicide.
Episode 26 – Monday, 5th of October 2020
Vidya experiences flashbacks, and Raghiv experiences a couple of challenges in his quest to reveal Sindoora's real identity. Later, Sindoora agrees to Amar and Vidya getting married, and this move makes everyone question what she is up to.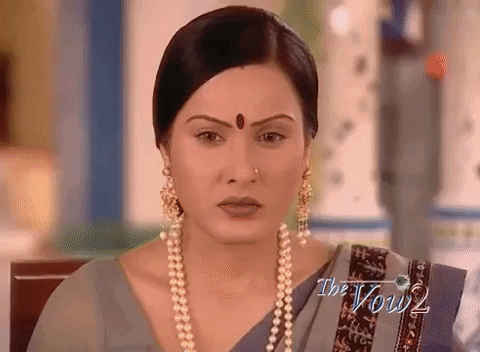 Episode 27 – Tuesday, 6th of October 2020
Vidya gets clearer visions of her past, although Sindoora keeps on getting in her way and slows the process down. Sindoora goes ahead to transfer the family wealth to Amar, and this move makes everyone question her intentions.
READ ALSO: The River 2 Teasers on Mzansi Magic: November 2020
Episode 28 – Wednesday, 7th of October 2020
Divya receives an unexpected letter from an unknown person, and the person offers to help her. She relentlessly tries to get to the bottom of the cause of her problems.
Episode 30 – Friday, 9th of October 2020
Sindoora's plans bear fruits, and Amar goes ahead to cancel the wedding. Meanwhile, Raghiv tries to decipher how Sindoora is planning to keep Divya and Amar apart.
Episode 31 – Monday,12th of October 2020
Raghiv takes it upon himself to ensure that Divya and Amar do not give up on love. He tries to convince them to go on with the wedding plans, although Samrat comes in his way. Later, Raghiv loses control of his anger; hence, he confronts Sindoora and tells her the truth.
Episode 32 – Tuesday,13th of October 2020
The most unexpected thing happens to Raghiv as someone kills him and blames Divya for his death. Sindoora watches Amar as he marries Divya, and her attempts to convince Amar to call off the wedding do not bear fruits.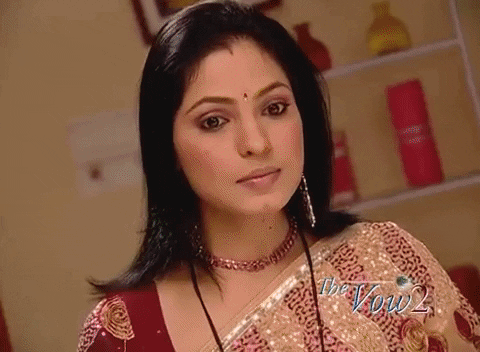 Episode 33 – Wednesday 14th of October 2020
Amar vows to stick to Divya no matter the situation, and Divya's flashbacks become more intense. She remembers who she was in the past before the traumatic experience. Will she reveal the identity of the person that caused her amnesia?
READ ALSO: eExtra's Elif: cast, real name, episodes, synopsis, plot summary
Episode 35 –Friday, 16th of October 2020
Mahua spots Raghiv at the temple, and later, she walks into Chandra, embracing Raghiv's portrait, and this does not sit well with her. Meanwhile, Divya tries to help Amar remember some of the experiences from his past. However, the attempts do not go well.
Episode 36 – Monday, 19th of October 2020
Kamna agrees to marry Samrat, although, during the wedding ceremony, she decides to run away. On the other end, Vidya falls into Sindoora's trap, and Sindoora changes her situation. She blames her for the death of Sagar.
Episode 37 – Tuesday, 20th of October 2020
Divya tries to talk Kamna from making a significant move that might cost her life in the future, but Kamna refuses to listen to her. On the other end, Chandra stumbles upon Raghiv in the middle of nowhere, and it looks like he has lost his mind.
Episode 38 – Wednesday, 21st of October 2020
Sindoora badmouths Divya to Amar, and this makes Amar doubt whether he married the best person. Meanwhile, Raghiv pretends to have lost his mind to find out more details about Sindoora's plan.
Episode 39 – Thursday, 22nd of October 2020
Divya walks into Sindoora in her act although she manages to get herself out of the mess. Later, Sindoora goes on with her mission to bring Divya down by manipulating Amar to believe that Divya is evil.
READ ALSO: The River 3 on 1Magic teasers: November 2020
Episode 40 – Friday, 23rd of October 2020
Chintu finally finds out the location where Samrat is hiding Kamna, and as he tries to go and help him, he bumps into Samrat. Samrat tries to scare Chintu and make him demoralised; he has no idea that Divya is on her way there.
Episode 41 – Monday, 26th of October 2020
An unknown man shows up at the auction, and Chandra asks Rajeev to marry her. Viren unexpectedly shows up and insists that Divya is his wife. Later, Amar overhears a sensitive conversation between Viren and Divya.
Episode 42 – Tuesday, 27th of October 2020
Rajeev realises that he has no other option but to marry Chandra, and Sindoora goes on a mission to reveal the identity of Mr BS. Later, when she finds out more details about Rajeev, she takes matters into her own hands.
Episode 43 – Wednesday, 28th of October 2020
Mr BS reveals his identity, and it turns out that he is from Sindoora's blood. On the other side, the members of the party disclose some sensitive information regarding Sindoora.
Episode 44 – Thursday, 29th of October 2020
The members of the party declare that Sindora will not run for the mayoral seat because of the sensitive information that was revealed. How will she react when she finds out about the new changes?
Episode 45 – Friday, 30th of October 2020
Bharat continues to play mind games with Sindoora, and the plans that Sindoora had regarding separating Amar and Divya do not bear fruit. Amar and Divya focus on fixing the mess that Sindoora caused, and Amar asked Divya to marry him again.
READ ALSO: The Queen Teasers: November 2020
Sindoora
Sindoora tries to stop Amar from marrying Divya, and when her plans fail, so she tries to turn Amar against her by manipulating him. The information that she tells him makes him confused, and he contemplates breaking up with her. Later, all her plans and series of lies crumble down, and she is denied the opportunity to take part in the elections. What will her next move be?
Divya
Divya agrees to marry Amar despite Sindoora's numerous plans to stop her. Later, Viren shows up and claims that she is his wife, and when she tries to fix the issue with him, Amar overhears a sensitive part of their conversation. The information threatens his marriage. Will Amar trust her again?
What are your thoughts on the details of The Vow 2 teasers for October 2020? Did you expect any of the events to unfold? How do you think the selfish lady is going to bounce back? If you wish to find out more details about the show, make sure to tune in to Zee World.
READ ALSO: Isono teasers: November 2020
Briefly.co.za published exclusive details of Isono teasers for November, and the gist is enough to make you love the show. The plot revolves around Mary, an ego-centric lady who manipulates those around her to get through with her plans.
Check the highlights here for hints of what she is up to.
READ ALSO:
Gebroke Harte 3 Teasers: November 2020
Elif teasers: November 2020
Getroud met Rugby teasers: November 2020
Source: Briefly News