Joburg Theatre to welcome back live audience with world-class opera
The Joburg Theatre has announced that it will welcome back arts and entertainment lovers to the Mandela Theatre this week. The special evening of world-class opera with Cantiamo – Mzansi Opera Celebration - will take place this coming Thursday and Friday.
PAY ATTENTION: Click "See First" under the "Following" tab to see Briefly.co.za News on your News Feed!
With special Covid-19 protocols in place, Joburg Theatre patrons will be able to enjoy two live performances of Cantiamo while opera lovers worldwide can stream the production from the comfort of their homes on Saturday and Sunday 24 to 25 October. All performances are at 19:30.
The production will feature the internationally-renowned voices of Kimmy Skota, Kelebogile Besong, Thesele Kemane and Phenye Modiane, with Paul Ferreira on piano. It will be directed by Marcus Tebogo Desando.
Briefly.co.za chatted to director Marcus ahead of the re-opening of the Joburg Theatre.
1. Theatres are re-opening but are still keeping the option of virtual streaming. Do you think that the world is heading towards this as a new normal?
I don't know if this will be the new normal but there has been a need to reimagine how we can retain audiences and also grow new ones. With that said, the idea of recording live and then streaming later is possibly the best way to reach the international market and create new audiences that are not limited by geography.
2. Do you think there will ever be exclusively live events again?
I think it would be a shame to go back to how things were before the global pandemic. This new reality has opened up the market to areas not yet tapped into and we need to boldly embrace the idea of integrating live events with technology. Remember, we're competing with easily accessed digital worlds now and it's time to adapt or die.
3. What message do you have for those who are feeling a little nervous about attending live events?
The anxiety of reintroducing ourselves to some form of interaction with other people is real but I would like to stress that event organisers are trying all they can to make sure that the experience is as safe as humanly possible. Also all of us being a little nervous is good as we will be vigilant and safety will be top of mind for all of us. More than anything, the immediacy of live shows is irreplaceable and for us to preserve our live entertainment we need people to be a little brave while taking all precautions to stay safe.
Briefly.co.za also spoke to multi-award winning opera singer Kelebogile who will also perform during the show.
1. The world is currently battling the Covid-19 pandemic. As a musician, what role do you believe you play in making positive contributions in this trying time?
This time has really been difficult for a lot of people but we've come to understand that without music there is no hope. Artists have given hope, brought smiles to millions of people and made them feel they are not alone. I hope and believe that as a musician I have been part of that positive contribution.
2. How do virtual concerts affect your performances as an artist? Do you find yourself at ease or more nervous with no physical audience?
I haven't done any virtual concerts as I'm definitely one performer who prefers to sing to a live audience as I appreciate the experience and beautiful connection created during a live show. But I've had the pleasure of enjoying virtual concerts from my wonderful colleagues from all corners of the world.
3. You won the 2012 Standard Bank Young Artist Award in Music, but this is just one of many accolades you've received in your career. Can you list a few of your other awards?
Standard Bank Young Artist of the Year 2012, Africa's Most Influential Women in Business and Government (Arts) 2015, Kyknet Fiestas Classical Performer of the Year 2013 and finalist BBC Cardiff Singer of the World 2015.
4. You have received a lot of recognition in the span of your career. What do you think sets you apart from your industry peers?
I think talent always speaks for itself and when it's there it cannot be ignored, but what I know for sure sets me apart from my peers is the fact that I have been blessed while at the peak of my career to be a wife to a very loving, caring and supportive husband who has supported me unconditionally in my career to make sure I achieve and get to where I want to be as an artist and a mother to two beautiful princesses. I am grateful to have the blessing of enjoying my career and family.
5. When you aren't performing, what do you do in your spare time?
Spending quality time with my husband and our little girls is definitely a must for me when I'm not working and the lockdown definitely gave us more chances to enjoy each other and bond as a family.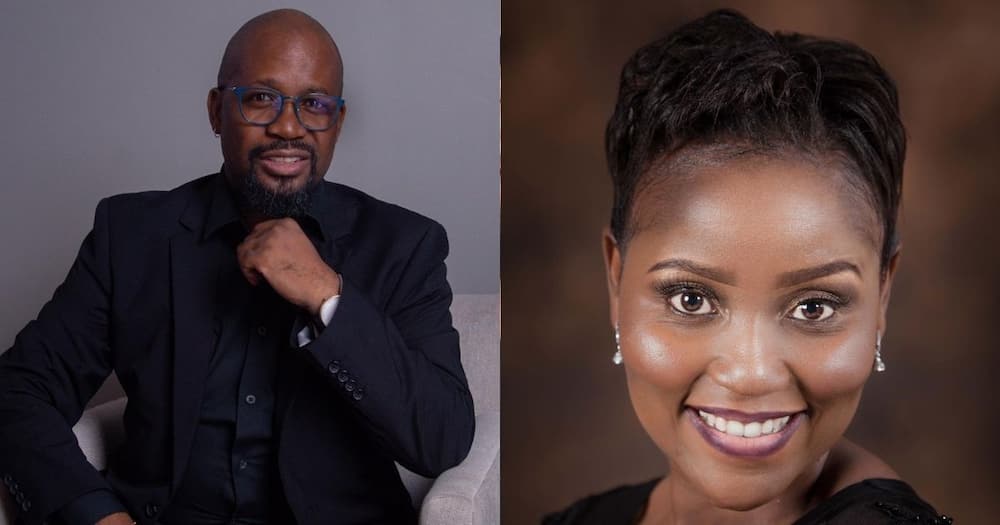 In other music new, Briefly.co.za reported that reported that Cassper Nyovest has taken to social media to encourage Mzansi men to be clean.
He took to Twitter on Sunday, 18 October to advise men to invest in cologne but reiterated that bathing is more important. Cass wrote:
"Gents, invest in Cologne mara most importantly, bath bafethu!!!! Bath, bath bafethu!!! Gotlas ya spana!!!! It's no use spraying all that fah fah if your body isn't clean. Are tlhapeng Gents!!! Dankie!!!"
Most men took to his comment section to share their collection of expensive colognes. They also agreed that bathing is very important especially now that Mzansi is moving towards the sunny festive season. One tweep @ProeticSA said: "Bath, bath, bath bafethu."
Enjoyed reading our story? Download BRIEFLY's news app on Google Play now and stay up-to-date with major South African news!
Source: Briefly News