Antara teasers: November 2020
The past few years have defined diversity and creativity in local shows. If you have been loving the content that has been airing on local TV stations, you might want to try out something new. Antara is a relatable series that you might fall in love with. Antara teasers for November 2020 provide snippets of what the series is about.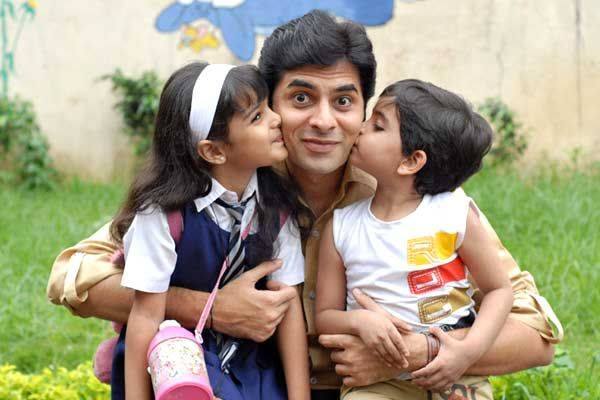 It is an emotional show that revolves around the life of a young girl, Antara, and how she impacts the people around. The girl is born out of wedlock and suffers the trouble of fitting in since her mother dies at a tender age. When her father is delegated the responsibility of taking care of her, her stepmother does not welcome her. She claims that the innocent girl is a threat to her marriage. What is going to happen? Antara teasers for November 2020 highlight how her fate will unfold.
Antara teasers for November 2020
When Antara moves into her father's home, her stepmother feels uncomfortable since her husband kept the news about his daughter a secret. She also feels threatened when she realises that the little girl is gifted, although the rest of the family learn later that she has autism. How will they adapt to living with her?
Episode 1 - Sunday, 2nd of November 2020
The police officers inform Kaveri that he is not in the best position to take care of Antara. Therefore, they ask him to send her to an orphanage. Meanwhile, Aditya realises that Anuradha kept a sensitive secret from him for a long time; how will he handle this situation?
Episode 2 - Monday, 3d of November 2020
Sameer warns Aditya not to disclose any information regarding Antara's identity to Vidya. Later, Vidya finds out exclusive details about the former relationship that Aditya was in, and when she sees the little girl, she storms out of the house.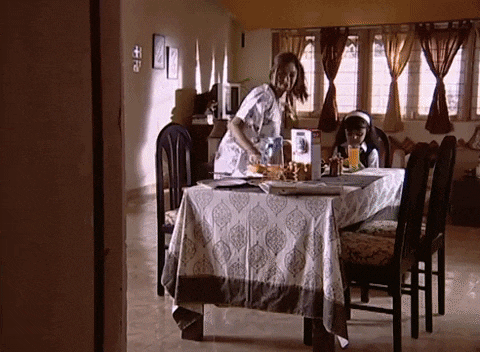 Episode 3 - Tuesday, 4th of November 2020
Antara proves that Anuradha is right when she does her magic with numbers, and Aditya and Vidya realise that Abhishek is missing; hence, they go out to look for him.
READ ALSO: The River 2 Teasers on Mzansi Magic: November 2020
Episode 4 - Thursday, 5th of November 2020
Antara comes across a little box with a lot of money, and it leads her to a series of problems. Meanwhile, Aarti pressures Aditya to take action regarding the young girl, claiming that she is causing a lot of trouble.
Episode 5 - Friday, 6th of November 2020
Antara discloses the identity of the man who gives spices to Mr Gupta, and Aditya gets into a confrontation with his boss, and the altercation causes him to resign from his job. Later, he realises that the little girl is a genius.
Episode 6 - Saturday, 7th of November, 2020
Aditya swallows his pride and goes back to his boss to apologise and ask for a second chance. Later, he realises that he has a difficult decision to make since he has to choose between his wife, son, and Antara. Whom will he choose?
Episode 7 - Sunday, 8th of November, 2020
Vidya makes Aditya understand that things will not be the same again, even if she decides to return. Abhishek finds it challenging to adjust to the reality of the fact that the girl is now a part of the family.
Episode 8 - Monday, 9th of November, 2020
Vidya finally gets through in ensuring that Antara is admitted to the same school where she teaches. Vidya falls from the chair in the process of cleaning, and she asks Antara for help, although she does not know what is going on around her.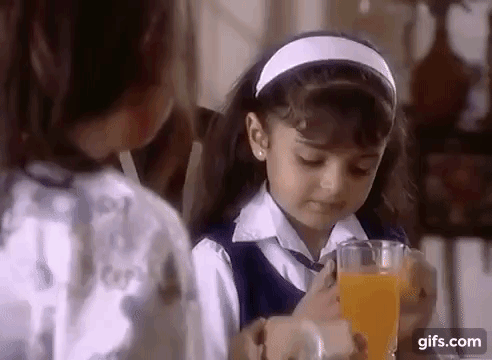 Episode 9 - Tuesday, 10th of November, 2020
Sameer's parents show up for dinner to discuss Sameer and Aarti's upcoming wedding ceremony. Aditya finds out from the lady at the ice cream shop that it was possible that the girl has autism.
Episode 10 - Wednesday, 11th of November, 2020
Aditya discovers more information about Antara's health status, and the doctor informs him that he could attempt to ensure that Antara is self-dependent. At the same time, Vidya discovers that she is pregnant.
Episode 11 - Thursday, 12th of November, 2020
Aditya refuses to accept what Dr Vikram told him about Antara's health even though it seems to him that she needs medical attention. Dr Vikram informs Aditya that even the girl can get a proper treatment; she can become a little genius.
Episode 12 - Friday, 13th of November, 2020
Dr Vikram informs Aditya that the girl is a high-functioning autistic child, and she can be assisted. The only challenge is that the kind of therapy to be given is costly. At the same time, Aditya finds out that Vidya and Dr Vikram had some things together in the past.
Episode 13 - Saturday, 14th of November, 2020
Vidya eventually tells Aditya about her pregnancy news. Then, Aditya's boss tells him that since he has paid his salary in advance, he owns him, while Aditya tells Aarti that final arrangements have been made concerning her and Sameer's upcoming marriage ceremony.
Episode 14 - Sunday, 15th of November, 2020
Aditya meets Dr Vikram, and while they have their discussion, Vikram receives a call from Vidya. At the same time, Mrs Gupta informs Aarti that she knows a person who treats people the way Antara does.
READ ALSO: The Queen Teasers: November 2020
Episode 15 - Monday, 16th of November, 2020
Vidya lets Aditya know that if, because of Antara, he touches Abhishek's savings, she will never forgive him. Meanwhile, Aditya warns Mrs Gupta to leave alone the girl and never to call her crazy again.
Episode 16 - Tuesday,17th of November, 2020
Aditya takes a photo of everyone who has had something to do with Antara. At the same time, the community members distance themselves slowly from Vidya's family because of the girl.
Episode 17 - Wednesday, 18th of November, 2020
The flower that Antara designs around the wall leaves everyone speechless. Then, the community eventually accept that the girl is mentally challenged. So, they plead with her to forgive them.
Episode 18 - Thursday, 19th of November, 2020
Abhishek quizzes about Anuradha's real identity. Aditya begins work as a salesman to make some more money. Antara has proven herself again as an exceptional child.
Episode 19 - Friday, 20th of November, 2020
Aditya struggles to make ends meet. In the process, he injured himself and now, Vidya needs to decide whether to assist him in recovering or not. Mrs Gupta and Nisha devise a plan to disqualify Antara from participating in the competition.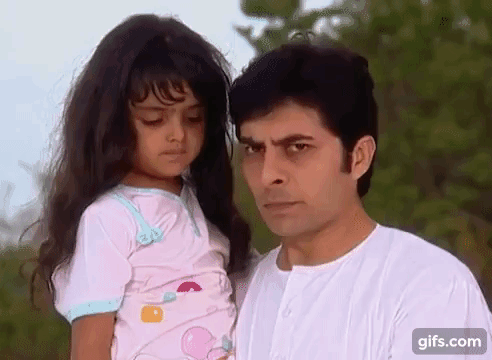 Episode 20 - Saturday, 21st of November, 2020
Vidya warns the entire community after sorting things out with Nisha and Mrs Gupta. Antara's whereabouts becomes a question everyone is asking shortly after everything is appearing to be fine.
Episode 21 - Sunday, 22nd of November, 2020
Abhishek lands in trouble and Aditya misunderstands and argues with Vidya, who did not know anything that was going on after he returned home. Aditya's situation gets more complicated.
Episode 22 - Monday, 23rd of November, 2020
Aditya is suspecting the closeness of Vidya a d Vikram, while Aditya eventually discovers where Antara is, except that the police do not want to release her.
Episode 23 - Tuesday, 24th of November, 2020
Vidya distances herself from Antara. At the same time, Sameer's parents are beginning to suspect what is wrong with the girl. Then, Aditya's loan is offloaded.
Episode 24 - Wednesday, 25th of November, 2020
Antara misses Vidya's presence, which makes her scream and shout uncontrollably. Antara lets Aditya and Vidya understand that she cannot stand the presence of either of them around her.
READ ALSO: The River 3 on 1Magic teasers: November 2020
Episode 25 - Thursday, 26th of November, 2020
The two mothers eventually reconcile after Abhishek and Billy step in. Then, Antara makes a scene at the restaurant, which forces the manager to walk them away. Aditya suggests starting a club for autistic children to Vidya.
Episode 26 - Friday, 27th of November, 2020
Antara plays with Sameer's father's mobile device, and without knowledge, she has it under her care until the following day. Abhishek accepts the blame for the missing mobile phone, so the girl is protected.
Episode 27 - Saturday, 28th of November, 2020
Everyone makes Antara ready for the upcoming marriage ceremony. Then, Aditya double-crosses Sameer and inquires about his boss' brother who applied for a loan.
Episode 28 - Sunday, 29th of November, 2020
Aditya's problem increases after receiving a call from Sameer's dad concerning the kind of rooms that were booked for the guests. Vidya follows Aditya to see where he is going and what he is doing.
Episode 29 - Monday, 30th of November, 2020
Mrs Gupta takes absolute advantage of teasing Aditya after seeing him admiring Vidya's beauty. Sameer attempts crashing Hanna's event, but Vidya recognises and exposes him, unfortunately.
Aditya
Aditya keeps the details about his daughter a secret, and when his wife finds out, she lashes out at him. She also projects her insecurities about Antara ruining her marriage. Later, Aditya gets into an argument at his place of work; hence he resigns. Will he regret the choices that he makes?
Antara
The girl joins her father's family, and she is not warmly received. The people around her realise her special abilities even though they fail to notice that she has autism. Unfortunately, someone advises her stepmother to send her away. Will her stepmother go on with the inhuman act?
What are your thoughts about Antara teasers for November 2020? Do you like the plot of the show? If you wish to find out more details about the show, be sure to tune in to Zee World.
READ ALSO: The Vow 2 Teasers: October 2020
Briefly.co.za recently published engrossing details about The Vow 2 teasers for November 2020. You ought to check them out for updates on what Sindoora will be up to. You will also be startled by what will happen to Divya.
READ ALSO:
eExtra's Elif: cast, real name, episodes, synopsis, plot summary
The Queen Teasers: November 2020
Isono teasers: November 2020
Source: Briefly News