"Let us not allow warmongers to ruin SA": Tito Mboweni speaks out
- Finance Minister Tito Mboweni has taken to Twitter to call out "warmongers"
- In his tweet, he says that the alleged warmongers want to ruin South Africa while there are citizens who want peace and stability
- Twitter users took to the comment section to share their thoughts on his statements
PAY ATTENTION: Click "See First" under the "Following" tab to see Briefly.co.za News on your News Feed!
Tito Mboweni has once again taken to Twitter. This time not to share pictures of his garlic cuisine, but rather to get so-called "warmongers' to stop inciting violence and outrage among South African citizens who are working towards a peaceful and stable country.
"There are groups of unhappy people trying to incite instability in our country. The majority of SAns ,black and white farmers, farm, mine and industrial workers, bankers and finance, etc, want peace and prosperity for our country. Let us not allow war mongers to ruin SA!" he wrote in his mini-rant.
Twitter users however were not very convinced that the minister's heart was all-in, taking to the comment section to call him out on a number of things. Read some of their interesting comments below.
@goolammv said:
"Majority of South Africans are honest hard working South Africans. Majority live from paycheck to paycheck. Government must do more to help and protect these people. Stop letting these people down."
@ThapeloBodila said:
"Unfortunately the ground is fertile for populism and war mongering to take centre stage. Transform the lives of our people, or they will revolt and that will happen sooner than expected."
@TonySto74753556 said:
"Agreed. You are showing some sensibility once again. It would be nice if you would just come out and say that it is the EFF who are causing all the trouble. The only reason they are unhappy is because they are racists."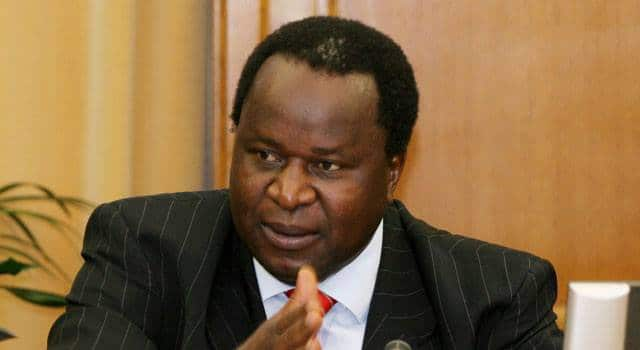 Meanwhile in other political news, Briefly.co.za reported that political party Freedom Front Plus (FF+) has lodged a complaint with the South African Human Rights Commission (SAHRC) against the Economic Freedom Fighters (EFF).
The complaint was lodged for the EFF singing a song called Kill the Boer during protests in Senekal, Free State on Friday. EFF members were protesting in a street in Senekal just before 7am where two suspects in the murder of farm manager Brendin Horner appeared for the second time at the Senekal Magistrate's Court.
In the video footage, EFF can be heard singing the song as they protested against the dismantling of state property by "white arrogance", according to leader Julius Malema. Leader of FF Plus Pieter Groenewald said that it was time to take action against Julius Malema and the EFF.
"Julius Malema is not above the law and the time has come for action to be taken against him in the interests of everyone in the country," he said.
Enjoyed reading our story? Download BRIEFLY's news app on Google Play now and stay up-to-date with major South African news!
Source: Briefly.co.za