Pebetsi Matlaila: Skeem Saam actress meets an oversharing stranger
- Pebetsi Matlaila took to Instagram to share a story with her followers about an encounter that left her incredibly frustrated
- The Skeem Saam actress recounted how a stranger she was making polite conversation with decided to launch into a life story
- Pebetsi told her followers how uncomfortable she felt, even mentioning hoping her daughter would ask to leave
PAY ATTENTION: Click "See First" under the "Following" tab to see Briefly.co.za News on your News Feed!
Pebetsi Matlaila took to social media to recount a story about an encounter she had with a stranger. The actress decided to tell her followers about meeting that she said left her feeling "disturbed."
The Skeem Saam actress said she met a stranger and began talking. The conversation began normally, with the stranger complimenting Matlaila's skin and asking about skincare products. Pebetsi said that this innocent conversation then turned into the stranger launching into a long rant just complaining about life.
Pebetsi said she was hoping her daughter would ask to leave so she could escape the stranger's company. She also warned anyone who watched the video not to copy the behaviour and rather leave deeper conversations for when you know someone better.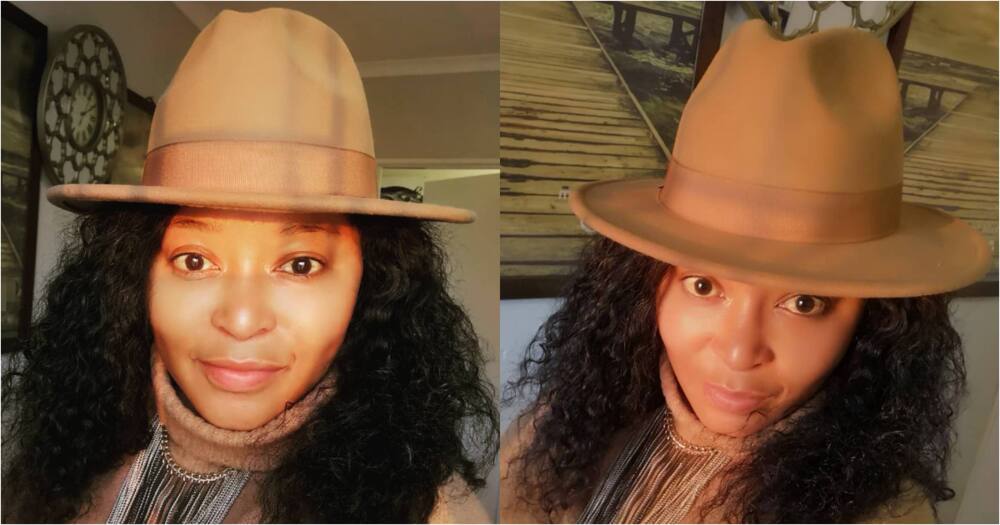 READ ALSO: LootLove is heartbroken, the celeb is mourning her brother's death
Pebetsi captioned her video with:
"Those first and last time encounter. Watch who you surround yourself with. Complainers will leave you complaining, planners will leave you planning... Just my 2 cents' worth."
Clearly she was driving home the message to mind one's own business and let people mind theirs.
In other Skeem Saam-related news, Briefly.co.za recently reported on the teasers for the upcoming season of the show.
The Kunutus come together to prevent a key witness from testifying against Nimza before the court. Meanwhile, Pretty believes that Nimza is guilty, and new evidence compels the court to arrive at a shocking conclusion. Read on to find more about what Skeem Saam have for you in November.
Tsobe: Tsobe and Mapitsi's lobola negations are completed after a few arguments between the bride and the groom's families. Tsobe feels that his fiancèe's people mistreated him during the negotiations. His ex-lover shows up and he is worried that she might ruin his marriage.
Mapitsi: Mapitsi's mother-in-law does not like her. She tries to win her over but her efforts are futile. On the other hand, Mapitsi suspects that her ex-husband is up to no good.
Skeem Saam characters face many challenges but they press on to bring you the best entertainment. Is Leshole from Skeem Saam dead? Leshole's real name is Thabo Mkhabela and he is alive. Skeem Saam's actor Charles Maja died of a stroke. He acted as Leshole's father. Do not forget to watch the enticing scenes of Skeem Saam teasers for November 2020.
Enjoyed reading our story? Download BRIEFLY's news app on Google Play now and stay up-to-date with major South African news!
Source: Briefly.co.za