Exclusive: Young woman donates excess funds after community rallies to help her
- Liwalam Somila Wawa Simane helped less fortunate women using money that was donated for her needs
- She made a public appeal when she had nothing and when the public responded positively, she used some of the money to give to less fortunate people
- She was praised for her selfless deed as lot people say they would never do such a thing
PAY ATTENTION: Click "See First" under the "Following" tab to see Briefly.co.za News on your News Feed!
By Zakithi Dlamini - Freelance Journalist
If everyone could be kind like Liwalam Somila Wawa Simane (19), the world would be a much better place. This young woman has been applauded for her kindness as at her age, she preaches the word of togetherness, spreads love and care and the spirit of Ubuntu.
The lovely diva appealed for assistance from the public when she was struggling . Her cry for help was heard by many good Samaritans. Among the help, she also received financial help, which she never expected.
When she felt she received enough, she also decided to be selfless and helped another six girls who were in her condition. She was given around of applause for remembering other struggling people and was praised for not being selfish.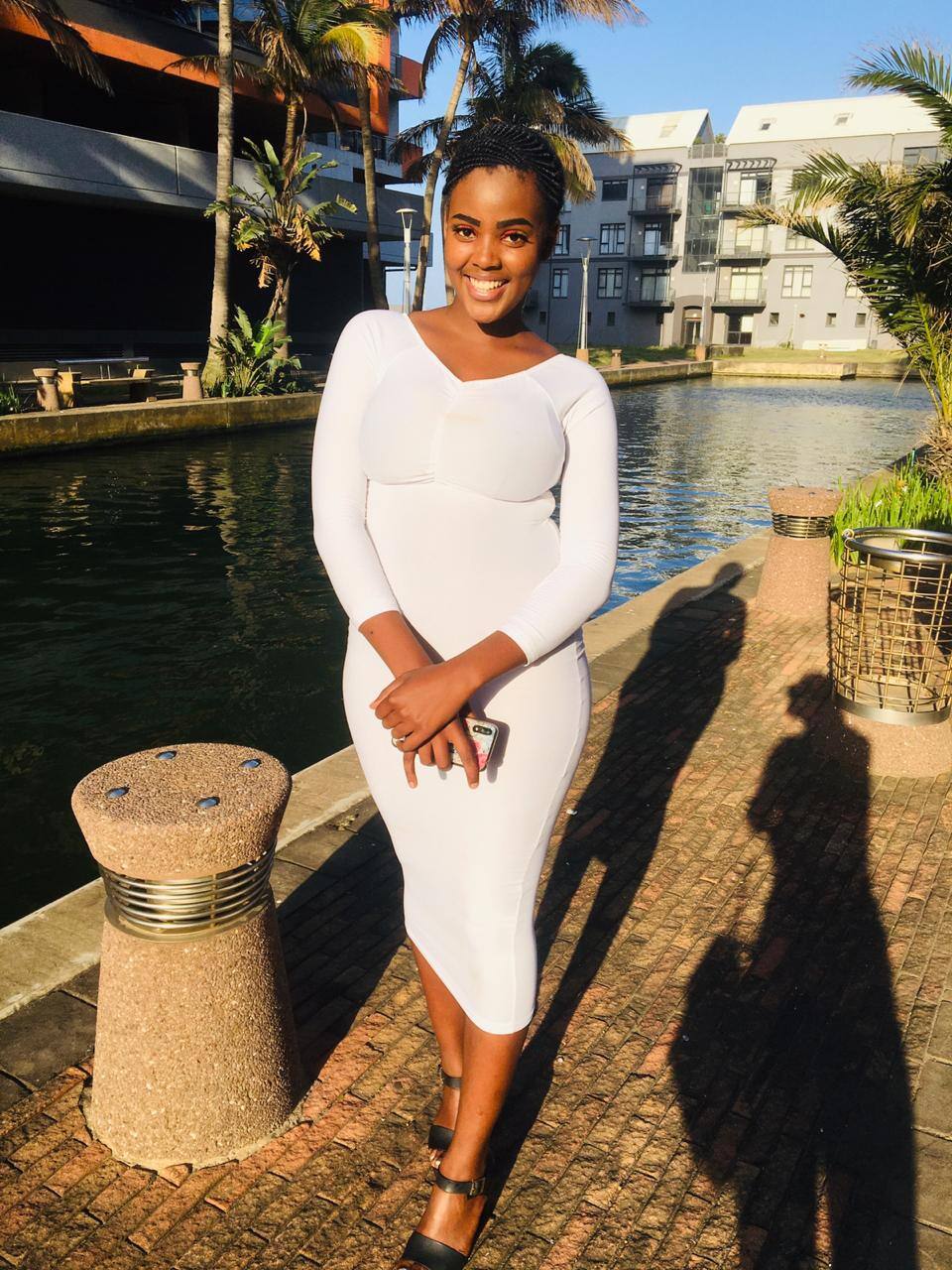 Themba Zamisa, a public member said:
"She is too kind. There's no way I can do such thing. With money that was donated to me? I would never! But we need more people like her in Mzansi so nobody could go to bed hungry."
Speaking to Briefly.co.za Liwalam said she was surprised when the public responded with financial help.
She then decided to help others. She bought them food and other essentials using the money that was donated by the public for her needs. She said she was raised by a single mother and understood perfectly how it's like to be less fortunate. She was taught at a very young age to love and care for others.
"I know how it feels to have nothing so I thought I should be selfless and help other needy girls. I don't have everything myself but I would like to encourage others to take the little that you have and share it with someone who doesn't even have the littlest. You don't have to rich to help others," she said.
The gorgeous lady said it was her wish to see young people supporting each other instead of judging and turning those who are less fortunate into a joke.
"We have to build each other and not judge. We must help each other whenever necessary. We should build a better future together, create a legacy and one day when we're no more the next generation will go to our graves and give thanks for changing the economy," said Liwalam.
Liwalam thanked those who responded to her cry for help.
"Thank you to everyone who helped as I managed to help others. Thank you so much. If it wasn't for other people's kindness, I would not be in a position to help others. They made a difference to me. I decided to also make a difference to others whenever I can," she added.
Liwalam is not only passionate about helping fellow youth but she also encouraged them to work hard and give it all on their studies and dreams:
"To young people, always follow your dreams, chase what you need and meet up with your wants after your needs. Be determined and have vision. Nothing is impossible if inspired, we're are the leaders of tomorrow hence, study hard because the future of our world is in our classrooms. Patience is virtue and procrastination is the thief of time do today what you can do tomorrow."
In other news, an intelligent young woman who was born without arms due to a condition called Tetra-Amelia Congenital Syndrome recently surprised thousands after she achieved her long-time dream of getting her driver's licence.
24-year-old Tinyiko Cathrine Gwambe has now come forward to ask for assistance from her fellow South Africans to help her get a car that is specially-made for people with physical disabilities such as hers.
She explains that the car will help her to secure a job as a social worker since people in that field are often required to travel, something that is particularly hard for the determined young lady to do.
Enjoyed reading our story? Download BRIEFLY's news app on Google Play now and stay up-to-date with major South African news!
Source: Briefly.co.za