Age is Just a Number update: Wednesday 21 October 2020
Do you love the stories in soap operas? If that is the case, consider adding Age is Just a Number to your watchlist. The plot of the show will make you love it. If you are looking forward to watching the show but are unsure about the plot, going through Age is Just a Number update will help you keep up with the drama.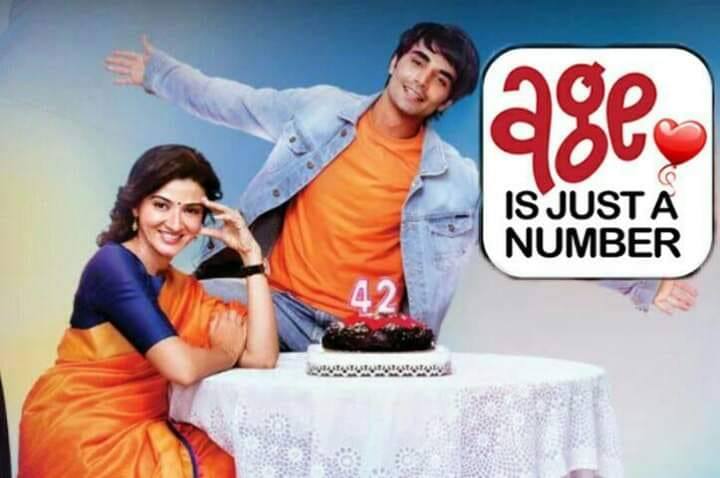 In the most recent Age is Just a Number episode, Sahil's life seemed to have taken a different turn, and he seemed to have had a lot on his plate. How will he prove to the authorities that he is innocent? Vaidika also looked disturbed as everything seemed to be unfolding too fast. Age is Just a Number update will give you the ins and outs of the plot of the show and how far it has gotten.
Age is Just a Number update
If Age is Just a Number teasers left you wondering what was going to happen in the show, these updates provide a summary of what will transpire on 21st October 2020. They are a great way of catching up with the show, even if you miss this Age is Just a Number episode. You might want to read on for details.
Vaidika's miseries seem to heighten
Vaidika receives a phone call that leaves her in shock, and the ladies from the neighbouring households point fingers at Sahil for their miseries. Prachi and Bari Amma get irritated by the tension that the women are causing; hence, they send them away, although Nani reprimands Bari Amma for cursing the ladies.
Bari Amma shifts the blame to Vaidika and mumbles saying that Vaidika brought them to a cheap house. Later, Prachi rushes out to open the door, and she finds Guddu's gift, a new bike, from Aarya.
Later, Vaidika and the rest of the family head to the hospital to check up on Sahil. When they get there, Vaidika questions Sahil about the police being responsible for his condition, although Sahil insists that he injured himself.
Vaidika finds it difficult to believe what he says. She confidently says that Ghungru is responsible for Sahil's condition, and her words leave everyone perplexed. She goes ahead to state that Ghungru told her about it and that she will require help from the police. She insists that she is going to get Sahil out of jail.
READ ALSO: Vierspel Vuurspel teasers: November 2020
Bari Amma does something that she will regret!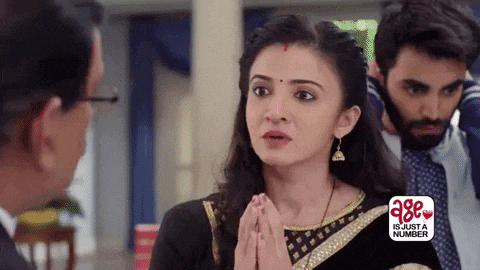 Neelam praises Ghungru for his great job, although Ghungru insists that Vaidika will take action, especially now that she has sensitive information. Therefore, Neelam and Ghungru head over to Bari Amma's house and threaten her, Bari Amma pleads with Ghungru not to kill her son. She also curses Neelam for ruining the peace of her family.
Bari Amma promises to ruin their lives, and Vaidika shows up before she commits a crime. Bari Amma blames Ghungru for making Sahil be accused of murder. As Vaidika tries to plead with Bari Amma, she pulls the trigger, and Ghungru's body falls from the cliff into the lake. Neelam screams and shouts at Bari Amma, telling her that she killed her son to protect Sahil.
Bari Amma regrets killing her biological son, and she wonders why she could not recognise him. Vaidika sees how miserable she is; hence, she embraces her and tries to comfort her. However, Bari Amma blames her for the murder of Ghungru.
Neelam reminds her of how she stole her husband, and when she got pregnant and gave birth to a son, she turned him into a servant. This makes Bari Amma feel more guilty. She points a gun at Neelam, but the police show up before she pulls that trigger and arrest her. Vaidika and Neelam are taken in as witnesses.
The neighbours protest at Vaidika's house, claiming that she is an accomplice of a murderer. When she returns with Sahil, she tries to convince them to stand with them during a difficult moment. She also tries to make them believe that Sahil is not a murderer. Sahil also promises to leave the neighbourhood if anyone finds evidence against him.
READ ALSO: The River 2 Teasers on Mzansi Magic: November 2020
Aarya turns against Sahil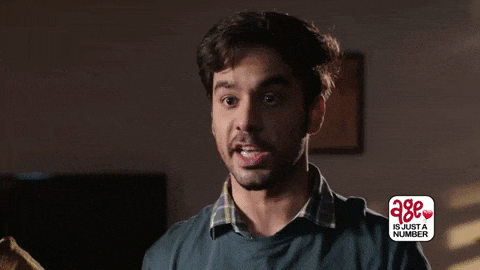 Later, Sahil and Vaidika join Aarya at the cremation venue dressed in white. She is ready to perform the last rituals as Guddu's wife. She also plays the audio that Guddu sent her, claiming that Sahil hated him and that he was plotting his murder. She asks him to leave the venue and turns to Vaidika and issues her an ultimatum to leave Sahil if she wants to be in her life.
Aarya gets overwhelmed by emotions and swears by the cremation fire that Sahil will pay for the death of Guddu. She goes ahead to state that she is an orphaned since they took away a precious person from her. She walks away, and this causes Vaidika so much pain, although Sahil promises to ensure that she returns.
Going through Age is Just a Number update for 21st October must have been a bumpy ride. If you wish to find out more details about the show, be sure to catch the show's episodes.
READ ALSO: Zara's Nikah teasers: November 2020
Briefly.co.za recently published the details of Zara's Nikah teasers for November 2020. The details of the highlights will make you want to watch the show. You will be surprised by the plot of the show and how much Zara has had to endure.
READ ALSO:
Young Love teasers: November 2020
Elif teasers: November 2020
Getroud met Rugby teasers: November 2020
Source: Briefly News