Binnelanders teasers: November 2020
Binnelanders kykNET show has thrilling medical drama this November. The Binneland Clinic is full of activity. The institution's staff continues to deal with personal as well as professional issues. Tertius is not interested in meeting his new family. Will he change his mind? Read the following Binnelanders teasers to find out.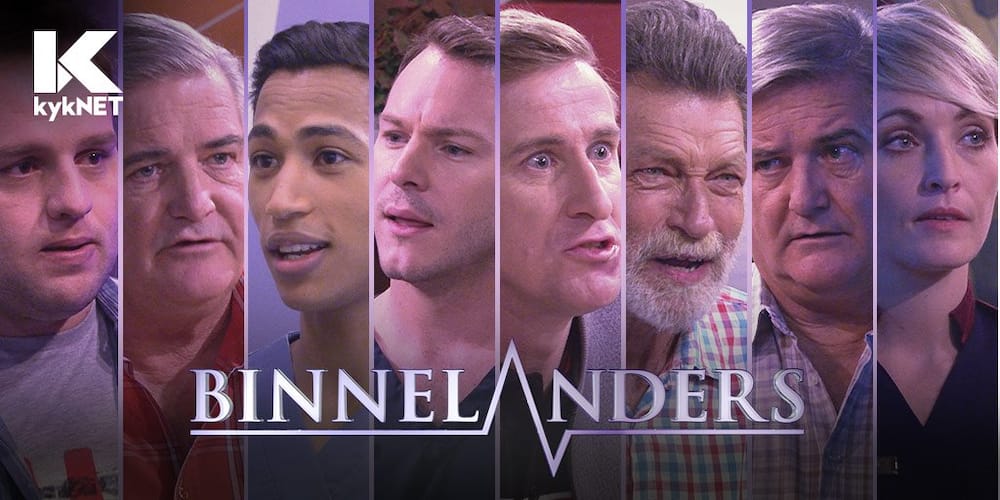 Chanel makes up her mind to forget the past and live her life. Why does Tertius get more suspicious of Wendy? Will Annelize find what she is looking for?
Binnelanders teasers for November 2020
Binnelanders has not stopped keeping its viewers entertained since its premiere. November episodes have promising entertainment that you must watch. Here are the show's teasers for the month.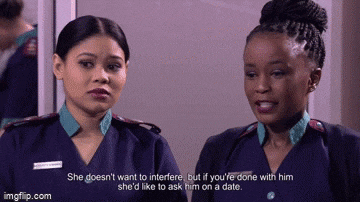 2nd November 2020 (Monday – Episode 106/3649)
Jonas makes a call at an appropriate time. Rita makes up her mind to move into the cabin. Ruan is not satisfied as love is not what he looked forward to experiencing. Chanel's theory is now a real event. Tertius and Conrad cannot figure out the best way to handle a patient.
3rd November 2020 (Tuesday – Episode 107/3650)
Jonas cleverly manipulates Esra making him regret what he did. People have unanswered questions about the situation at Rita's home. Ruan is convinced he has the perfect way to reach Cindy. On the other hand, grief-stricken Chanel makes up her mind to forget the past.
4th November 2020 (Wednesday – Episode 108/3651)
Piano classes make people feel tired at the Abraham family. The Tertius family member arrives in Pretoria without notice. Esra tries to find ways to assist Jonas. Reality downs up on Ruan as he discovers he might not be in a position to keep the promises he has made. Rita is aware of the person she blames. Chanel comes to learn something.
5th November 2020 (Thursday – Episode 109/3652)
Koos is fascinated by Jonas and Esra's tales. Danny and Julia talk about Chanel. A conversation takes Hugo off-guard. Steve is aware that he will discuss his expectations with Ruan. Tertius' father surprises him with his actions. Maya and Chanel talk about the end of the relationship.
6th November 2020 (Friday – Episode 110/3653)
Rita is deeply shocked when she discovers Jonas is cruel. Tertius does not talk well about his parents to Annelize. Hugo wants Steve to discuss the latest developments with Danny. On the other hand, Esra is not willing to be a part of a new plan.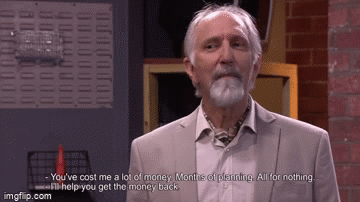 9th November 2020 (Monday – Episode 111/3654)
Naomi discovers details about a relationship. Esra cannot find words to explain what is going on in his heart. Danny's night does not go as he hoped it would. Elana sees a lot of resemblance between her and Ruan. Tertius is surprised to learn that his father has brought his mother to the ER.
10th November 2020 (Tuesday – Episode 112/3655)
Ruan manages to come up with a plan for the talent night. Chanel has to follow Naomi's plan as she has no other solution. Tertius has many things he needs to do. Esra wants to see Conrad so that they can talk about Jonas.
11th November 2020 (Wednesday – Episode 113/3656)
Tertius wants to discover the unidentified lady. On the other hand, a medical representative fails to make a great initial impression. The quiz night does not start well for Naomi. Something has to be decided concerning Esra.
12th November 2020 (Thursday – Episode 114/3657)
Tertius gets the answers he has been looking for but is disappointed by them. How will he make sense of the new details? Naomi wants to know more about Elise's world. On the other hand, Elise's memories of the grand old days come back to her.
13th November 2020 (Friday – Episode 115/3658)
Hugo and Julia look for answers concerning last night. Other fascinating details about Koos are discovered. Annelize seeks Conrad's help with the business, and Elise feels she can do something to help. Elana lets Steve know about the great news. Annelize sees an unusual thing. Esra discovers something that will help him find a solution to the puzzle.
READ ALSO: Age is just a Number update: Wednesday 21 October 2020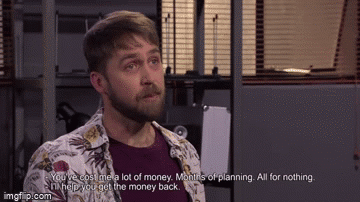 16th November 2020 (Monday – Episode 116/3659)
The latest details concerning Rita may help know Jonas' fate. Elise has another plot concerning Annelize. Tertius suspects Wendy more. Naomi is heartbroken by Chanel because of her silence. People in the Hugo flat make a major decision. It is without a doubt that Esra has a lot of answers.
17th November 2020 (Tuesday – Episode 117/3660)
Tertius is not comfortable with the payment made on a life insurance cover. Maya and Naomi feel that Elise's plot will face issues. Louis and his wife try to have a delicate discussion.
18th November 2020 (Wednesday – Episode 118/3661)
Annelize is fed up with Esra. Tertius accosts Wendy using his theory. There is trouble between spouses because of an invite. Elise has to do something that is not acceptable after getting another chance. Rita gets the news she did not expect. Maya lets Tertius know her concerns.
19th November 2020 (Thursday – Episode 119/3662)
Steve gets ready for a bad outcome after revealing Hugo's details to Lexi. Wendy seeks help from Esra as she tries to find the right answers. There is another big problem in Elise and Annelize's relationship. Tertius is asked an odd question.
20th November 2020 (Friday – Episode 120/3663)
Elise is convinced her time is almost over and starts planning something else if the current circumstances do not get better. Esra is worried about what might happen to Rita. Several couples, including Louis and Naomi, are planning for the future. Elana starts doubting her spontaneous invitation. Tertius and Wendy are surprised by a confession.
READ ALSO: Vierspel Vuurspel teasers: November 2020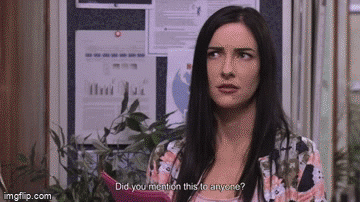 23rd November 2020 (Monday – Episode 121/3664)
Ilse and Okkie find out what the children are planning to do. Maya tries her best to ensure Tertius understands what is going on. Elise makes Naomi lose the energy she had. Koos and Tertius discuss the truth. Hugo and Julia talk about a suggestion and discuss Selma.
24th November 2020 (Tuesday – Episode 122/3665)
The dinner date stresses Elana while Naomi intimidates Elise. Julia has discovered the answer to Hugo's issue. Tertius is not interested in seeing the new family. Louis' wife is doubtful because of what he said. Annelize wants to make her new dream come true.
25th November 2020 (Wednesday – Episode 123/3666)
Faf arrives without notice causing tension at the Binneland Clinic. The difference between Naomi and Elise becomes evident due to a situation in the ER. Julia gets a disappointing call. On the other hand, Annelize does not succeed in the search.
26th November 2020 (Thursday – Episode 124/3667)
The information surprises Elise. Hugo does his best to make Julia relax ahead of her appointment. Faf's idea does not impress Conrad. Annelize has made up her mind to discover the whereabouts of her half-brother. Vicky and Ruan are tense after Rachel Dembe accosts Conrad.
27th November 2020 (Friday – Episode 125/3668)
Elana feels the need to be in charge since Conrad needs to deal with other things at the moment. People begin to suspect something when an announcement is made. Hugo and a colleague talk about another person's private issue. The condition of Naomi's patient has more complications than what she thought of earlier. Conrad says what he thinks about Annelize. Maya is not sure what his father is planning.
30th November 2020 (Monday – Episode 126/3669)
Elana makes attempts to reach Julia. Tertius gives Annelie a warning concerning the questions asked by Maya. Conrad and Naomi confront each other about a patient. Faf is accosted because of his decision. Rachel reveals everything to Elana. Hugo is shocked by Julia's honesty.
READ ALSO: The River 2 Teasers on Mzansi Magic: November 2020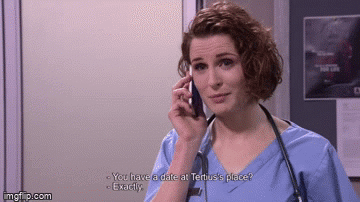 What happens to Binnelanders' characters?
Binnelanders' theme revolves around medical drama. You will not get bored watching the show. The cast is also talented and brings out the theme in the best way. Do you have a favourite actor or actress on the show? Here is what you should expect to see happening to some of the characters this November.
Naomi
She is interested in the world of Elise and later discovers that Elise's plan is falling apart. Later on, she and Louis discuss their future. She is confronted with a situation in the ER as she discovers that her patient's condition is complicated. Naomi has a confrontation with Conrad concerning the patient.
Chanel
She discovers that her theory has become a reality as she gets heartbroken. She later makes up her mind to forget the past and live her life. She has no other way but to follow Naomi's plan.
Tertius
He has a lot to deal with and is disappointed by the outcome of his search. He continues to suspect Wendy. A later confession surprises him, and Maya tries to make him understand. He is not interested in meeting his new family.
READ ALSO: Getroud met Rugby teasers: November 2020
From the above Binnelanders teasers, you can expect great entertainment during the month. Ensure you catch the drama at the Binneland Clinic on kykNET. The show airs every weekday at 7.30 p.m. If you are busy during the week but cannot afford to miss the drama, you can watch the omnibus every Saturday at 9.30 a.m. on kykNET.
READ ALSO: eExtra's Elif: cast, real name, episodes, synopsis, plot summary
Briefly.co.za highlighted Elif's synopsis and cast members. Elif is a new Afrikaan dubbed show on eExtra. The drama series narrates the story of a six-year-old Elif who is affected by circumstances created by adults in her life. She has to live away from her mother, Melek, who is willing to do anything to ensure her daughter's safety.
Elif has to flee from everyone who wants to harm her, including her abusive step-father and her envious father's wife. Start watching the show to find out how little Elif deals with all that life throws at her.
READ ALSO:
Young Love teasers: November 2020
Zara's Nikah teasers: November 2020
Operation Pacific teasers: November 2020
Source: Briefly News