Kris Jenner on Kardashians' reality show ending: blames social media
- Kris Jenner has said in an interview that the rise of social media is the reason Keeping Up With the Kardashians is ending
- The celebrity mama said that media platforms make the show irrelevant as their audience would prefer to be updated instantaneously
- Kris went on to say that the family's brands are all geared more towards media like Instagram as they can be in constant contact with consumers
PAY ATTENTION: Click "See First" under the "Following" tab to see Briefly.co.za News on your News Feed!
Kris Jenner said in an interview recently that she thinks Keeping Up With the Kardashians has reached its end point because of social media. The matriarch pointed out that when she and her famous family began the show that there were no social media platforms of any kind.
Kris said that fans of the show and its family members have grown with the times. She said that audiences would prefer to get the updates they want directly and instantly from the Kardashian sisters themselves rather than wait for a season to be filmed and then watch it a few months later.
The notoriously business-minded Kris also added that all her girls have businesses where social media aids their goals. The individuals all have brands and lines that rely on connecting with customers and the likes of Instagram and Snapchat help them do that.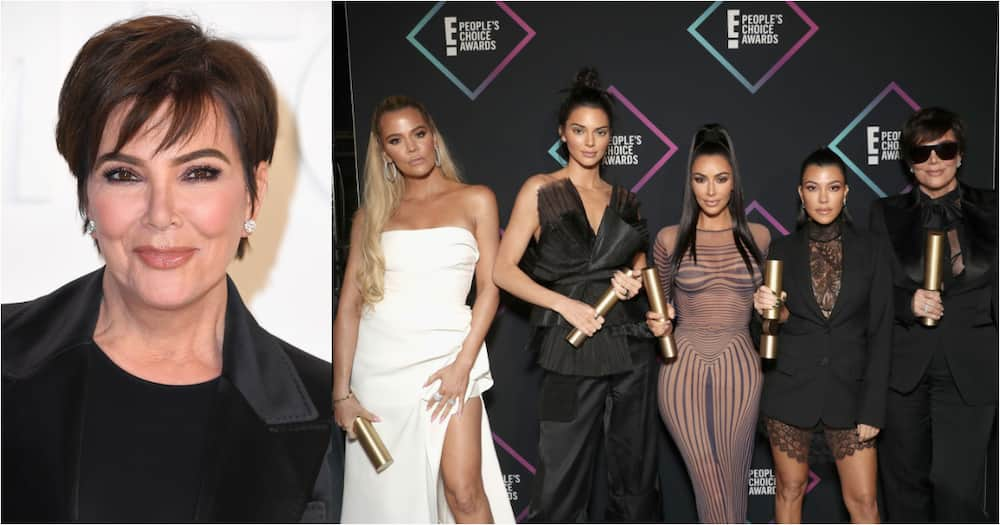 Kris sat down with Women's Wear Daily to talk all about how she managed to build her billion-dollar empire. The interview at wwd.com quoted Kris as saying:
"When we first started, there was no Instagram or Snapchat or other social media platforms. The world has changed. Now there are so many, the viewer doesn't have to wait three or four months to see an episode. We can give them all of the information anyone would ever want to know in real time.
"The consumer gets to see the products the girls are working on in real time, and they know we're going to get it out the door pretty quickly. The girls want them to be part of the journey to keep them engaged. Social media is the fastest and most controlled way to get the message out."
With her daughters being some of the most-followed people in the world, Kris does have a point. At last count, the millions of followers of each of the Kardashian-Jenner clan were: Kylie Jenner at 198, Kim K at 190, Kendall at 140, Khloe at 122, and Kourtney at 102.
Clearly, the information that fans want is readily available on the social platforms as well as being free.
In other Kardashian-related news, Kim K recently celebrated her 40th birthday and Briefly.co.za took a look at the star's life and career up to this point.
There is hardly a place on the planet where the name "Kardashian" is unrecognisable. It might not always exert positive reactions from people but there is a certainty that they'll know the name.
Kim was clearly ambitious from the start as she experimented with multiple avenues to promote her fame. From the music industry to becoming Paris Hilton's personal assistant, Kim was not shy about her dreams of global fame.
The launch of the reality show Keeping Up With the Kardashians would later help her achieve it. Sometimes questionable and often mocked, Kim Kardashian has made decisions that, if nothing else, kept her name on people's lips.
Kim Kardashian has managed to fine-tune the balance between retaining fans and monetising their loyalty. The celeb currently has 190 million followers on Instagram and is worth a reported $780 million dollars (R12.7 billion), according to Forbes magazine.
She married rapper Kanye West on 24 May, 2014 and the couple have four children together - North, Saint, Chicago and Psalm. Regardless of what the future holds, we can almost bet that Kim Kardashian-West will be sure to make herself a part of it.
Enjoyed reading our story? Download BRIEFLY's news app on Google Play now and stay up-to-date with major South African news!
Source: Briefly.co.za