Rushine De Reuck bio: age, measurements, pictures, stats, salary, profile
Have you heard of Rushine De Reuck? He is a young talented South African player who has taken giant steps towards stardom. The young defender has been the talk of the town since the beginning of the football season this year. He has contributed so much to club, and many have been calling for his name to be in the Bafana setup.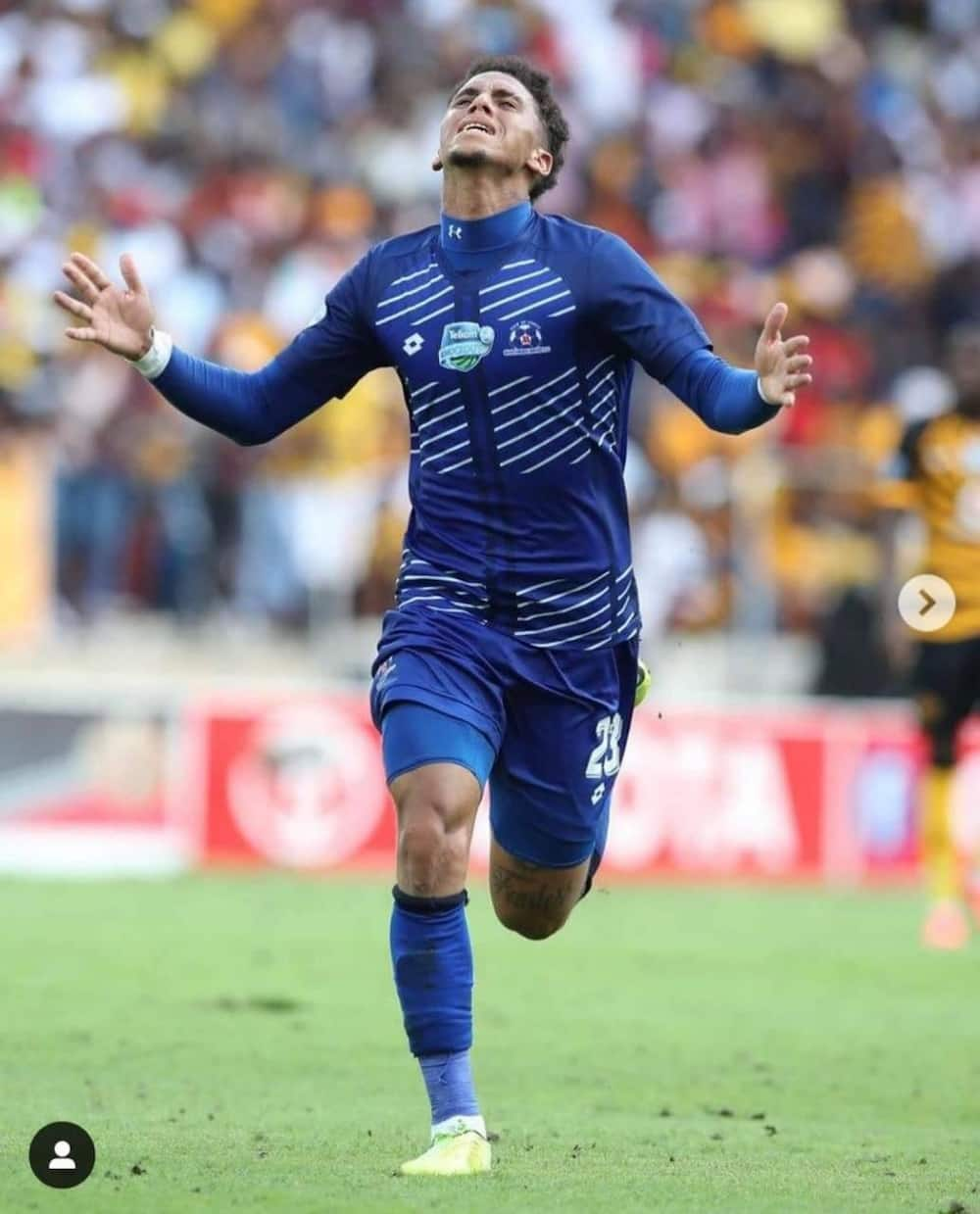 Rushine De Reuck has also been featured in all the league matches for his team this season. There is no doubt that De Reuck will grow into a solid centre-back for the country, given his qualities and consistency so far. A tough-tackling defender now known for his technique and ball-playing ability, De Reuck was a pillar of strength in the Team of Choice's backline, which conceded 27 goals, making it the league's joint third-best defence.
Rushine De Reuck profile summary
Name: Rushine De Reuck
Date of birth: Feb 9, 1996
Place of birth: Cape Town, South Africa
Age: 24
Height: 1,83 m
Citizenship: South Africa
Occupation: Footballer
Position: Defender - Centre-Back
Foot: right
Player agent: SSG
Current club: Maritzburg United FC
Rushine De Reuck age
The star defender celebrates his birthday on February 9 every year. As of October 2020, Rushine is 24 years old. Rushine De Reuck place of birth is Cape Town, South Africa. With the retirement age of footballers being 35 years, the star has time to achieve his dream. Rushine De Reuck height is 1.83 m.
Early life
The defender began playing football at the age of eight. He was the goalkeeper back then. The star moved around so many teams until he got a chance to play for an academy school called AFC Cape Town. In 2014, the young defender played in the Bayhill Premier Cup (youth football tournament) and made it for the dream team. This team was made up of the best players who go overseas after the match.
His career
The footballers' golden opportunity meant he had to make a huge sacrifice in 2014, when he was invited for trials overseas. To attend those trials, he had to abandon his education. He leaped faith and dropped out of school to follow his dreams.
In Europe, the player stated by trialling at FC Porto, a Portuguese club with a promise that they would sign him up. This took so long, and his agent decided to move him to another team before the transfer window closed.
He went to FC Pacos de Ferreira in Portugal, and they signed him within three days. Rushine was playing for the B team but training with the first team. After some time, the coach decided to sign him for the first team. Rushine was doing so well in terms of football but was not mature enough. He was homesick and therefore decided to leave his dreams and go back home.
Move to the Midlands
The young footballer was later signed for Maritzburg, where he had a dream debut season. In his first campaign, Reuck made 16 appearances in all competitions. He also featured in the Nedbank Cup final against Free State Stars in front of his family and community at Cape Town Stadium.
His promotion to the first team coincided with the best and worst times. The team reached the 2018 Nedbank Cup final. This was the club's first appearance in a top-flight, a major milestone. However, the following season, the club had to retain its status in the play-offs after finishing at position 15.
Rushine De Reuck to pirates
The player has been a target of one of the Premier League's big three clubs, Orlando Pirates. Rushine De Reuck Orlando Pirates interest was due to his excellent form for Maritzburg in 2019-20, starting all 24 of their Absa Premiership games and playing a leading role in the solid defensive displays. Rushine De Reuck pirates move would mean a dream come true for him, as he has always had a desire to go back to Europe and to do well there.
Rushine De Reuck stats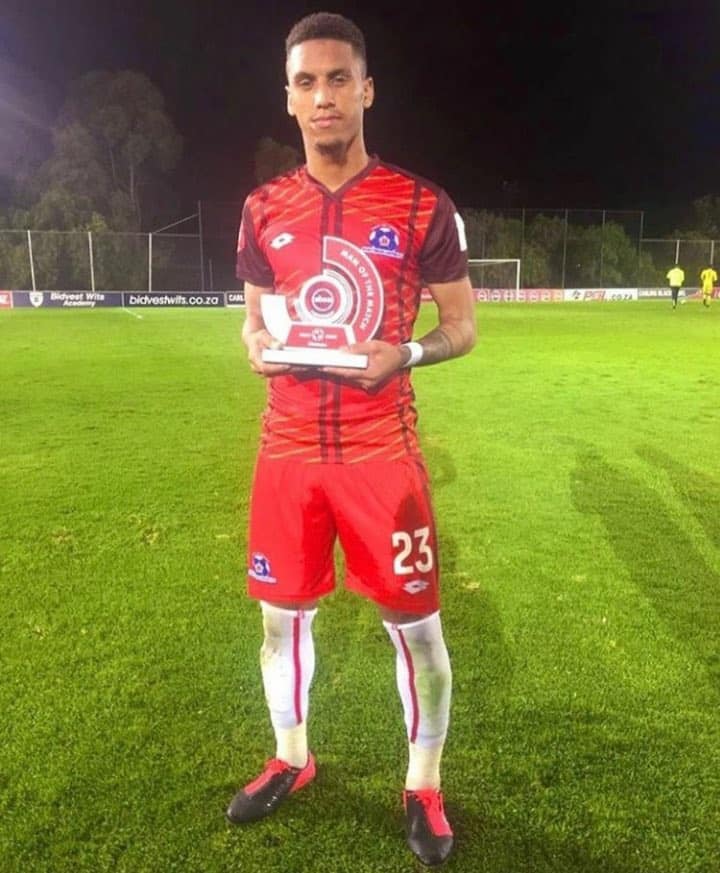 The 24-year-old player was also an ever-present in the Maritzburg starting line-up, having played 30 matches sheets. Details about Rushine De Reuck salary have not been made public yet.
Rushine De Reuck latest news
What is the latest De Reuck news? Farook Kadodia, the chairman of Maritzburg United, has spoken about the situation of the star defender, who continues to be linked with the top PSL clubs. There were rumours about Rushine De Reuck transfer news.
The soccer player responded and said that he was at the moment focusing on Maritzburg United. With his mate Richard Ofori now confirmed as one of Orlando Pirates players, Reuck is the most prized asset under contract in Pietermaritzburg.
Rushine social media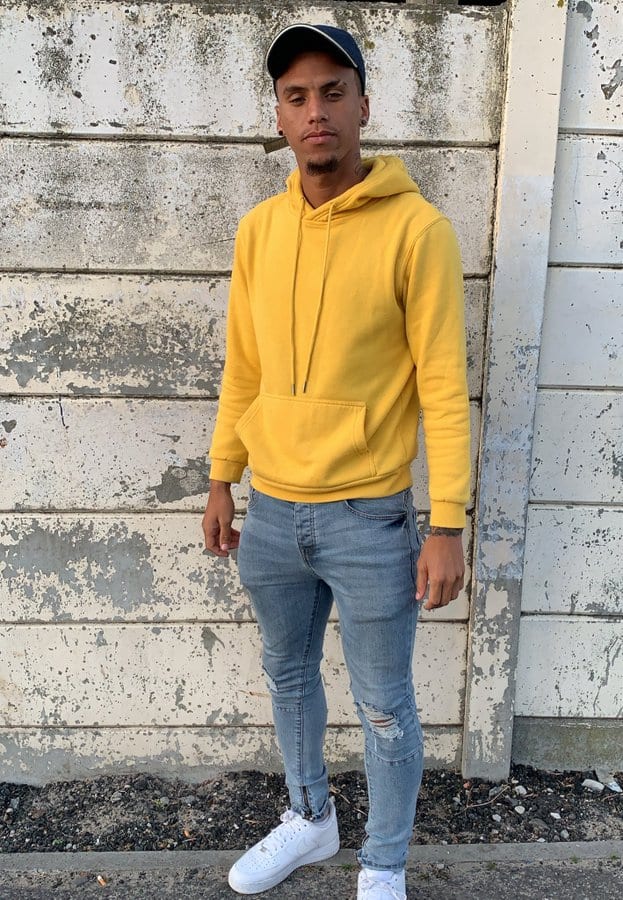 The star defender has a huge following on social media. Rushine De Reuck Instagram account has a following of over 9,000 followers, and there over 2,000 fans on his Facebook page. Additionally, Rushine De Reuck Twitter handle has over 1,800 followers. Like and follow the mentioned accounts to get the latest on Rushine De Reuck news.
Maritzburg has one of the best defences in the Absa Premiership thanks to Rushine De Reuck. The star has been commanding at the back for the side, starting every game and putting in performances every week. He certainly gets the nod for the most improved player after his breakthrough in 2018/2019.
Briefly.co.za recently published an article on the biography of Tapuwa Kapini. He is a South African-based footballer who plays as a goalkeeper.
Tapuwa is also the 4th player from Highlands Park to join a new club after the sale of the club. Tapuwa Kapini has survived in the game for two decades, and his game is just as strong as ever.
Source: Briefly News