Lithapo teasers: November 2020
The Lithapo SABC2 show is getting more dramatic and entertaining. November episodes are full of shocking surprises. Thandeka tries hard to separate Pabi and Senzo. However, an untimely tragedy makes her think of protecting her kids. Find out more about the show's November episodes from the following Lithapo teasers.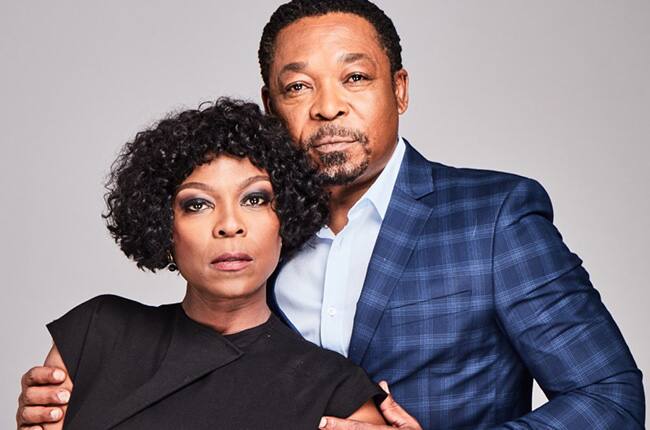 After the death of Senzo, Thandeka does not retaliate when Ma-Shezi walks all over her. Is she okay with Pabi being made the second wife? What will Patricia do when she discovers that Cebile is pregnant? Why is Kitty angry with Mfazwe?
Lithapo teasers for November 2020
Are you an avid follower of the Lithapo SABC2 show? You have every reason to keep watching the telenovela this November. The following are the month's teasers to give you a glimpse of what to expect.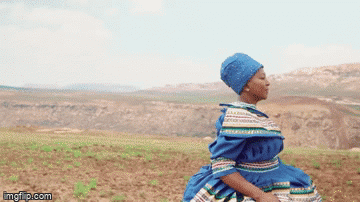 2nd November 2020 (Monday – Episode 127)
Now that Moipone is staying in Sandton, it is hard to know who the real boss is. Things are also complicated because Thandeka and Pabi are involved. Senzo wants the blended family to have a peaceful dinner. People seem to be acting diplomatically but are making plans. On the other hand, Mfazwe asks if Prof can help him get back to doing comedy, although Prof is looking for a way to earn money.
3rd November 2020 (Tuesday – Episode 128)
Mfazwe finds out that Kitty has stage fright. Nolo makes up his mind to stop waiting for a lady who has started living another life, so he also finds another person. Pabi feels she can be friends with Buhle, who also works with Thandeka because Senzo does not sleep with her.
4th November 2020 (Wednesday – Episode 129)
Thandeka is deeply disappointed. She thinks of using Nolo to separate Pabi from Senzo, but Nolo clarifies that he has no business with any of them. Nkosana has strong feelings for Laiken to the point of being involved so much with her boss Brian pretending that it is work. On the other hand, Mfazwe assists Kitty to overcome her fear of performing on stage.
9th November 2020 (Monday – Episode 130)
Thandeka devises a plan to ensure that Pabi and Nolo work together. Pabi is excited about the job and cannot sense that she is in a trap. Senzo feels something is going on but keeps it to himself to let Pabi enjoy her independence.
Brian and Nkosana's mutual dislike is now mutual respect. The new signing is a hit for Kitty. She owes all the success to Mfazwe, who persistently encouraged her to perfect her raw talent.
10th November 2020 (Tuesday – Episode 131)
Pabi is now the business consultant for the relaunch of Nolo's tavern. Senzo becomes insecure, but Pabi courageously tells him to let her grow. Pabi and Nolo have an excellent working relationship as they both convince themselves they have moved on. However, Pabi gets jealousy when she sees Nolo and Maki together. Kitty feels threatened when Church recognizes Mfazwe's comedy DVD.
11th November 2020 (Wednesday – Episode 132)
Cebile is not happy as she comes back home from boarding school. She wants Mfazwe to allow her to go with him to his comedy show. However, Kitty asks Mfazwe to make a choice between her and his career.
Thandeka is happy to see Senzo is desolate because of Nolo and Pabi's strong relationship. Senzo decides to propose to Pabi. Is she going to say yes?
READ ALSO: Zara's Nikah teasers: November 2020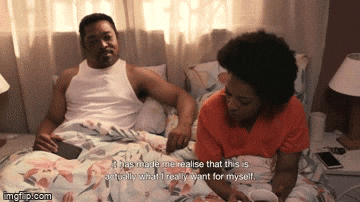 16th November 2020 (Monday – Episode 133)
Thandeka is surprised when she sees the video of Senzo asking Pabi to marry him. What will she do now? Senzo drove to his uncles at night to get a written traditional letter, which he will use to officially ask Pabi to marry him.
Mfazwe's decision has made Kitty angry, and she cannot talk to him. Pabi tries to distract herself from thinking about choosing the ring. She is involved in Nolo's publicity photo shoot for the new face of the tavern relaunch.
17th November 2020 (Tuesday – Episode 134)
The day of the tavern relaunch is here, and Kitty does not want to sing on the program. Nolo is accompanied by a hot date. Thandeka wants Nkosana to forge Senzo's signature. Her motive is to ensure Nolo has the title deeds so that a rift will be between Senzo and his sister regarding the ownership.
Kitty attempts to ruin Mfazwe's comedy show. Zano arrives at the tavern to cleanse it and finally applauds her new mother-in-law.
18th November 2020 (Wednesday – Episode 135)
Cebile reveals that her pregnancy is three months old. Mfazwe is very angry on behalf of Pat. What will he do? Laiken struggles to pretend that she loves Nkosana. Pabi decides that she is going to be the second wife to Senzo as his mother confirms that he is coming back. However, when Pabi arrives at the house to accept the proposal, she gets a surprising call to rescue Senzo.
READ ALSO: Young Love teasers: November 2020
23rd November 2020 (Monday – Episode 136)
The twins cannot be consoled as Thandeka and Pabi break the terrible news of Senzo's death in a car accident. Pabi helps with the arrangement of the funeral ceremony. Thandeka is deeply affected by the demise. Nolo and Tselane arrive to offer their condolences to the family.
On the other hand, Mfazwe asks Cebile when she is planning to break the pregnancy news to Pat. Cebile is not ready to make her mother heartbroken because they are finally bonding.
24th November 2020 (Tuesday – Episode 137)
Senzo's mother comes to ensure her son's funeral arrangement proceeds accordingly, but her arrival leaves Thandeka shaken. Moipone cannot hide her happiness after Ma-Shezi makes it clear that Pabi will remain in the house as the official second wife.
Mfazwe betrays Cebile who trusted her with her secret. He reveals the truth to Pat that his sister is going to have a child. Patricia cannot hide her anger and disappointment.
25th November 2020 (Wednesday – Episode 138)
The mother of Senzo makes an announcement that her son will be cremated, and only the family will attend the ceremony. She asks Thandeka to remember the agreement they made that his real identity as the true Kabe will never be discovered.
Buhle is bothered by the fact that Thandeka has let Ma-Sheli be in control of her life. It is Thandeka's plan to ensure that her children are protected. Nkosana reveals his secret feelings to Zano. Nolo tries hard to connect to Senzo in the afterlife, but he fails.
30th November 2020 (Monday – Episode 139)
The day of Senzo's funeral ceremony has arrived. Likeledi asks Nolo not to go to the ceremony. Pabi attempts to reach to him, although Moipone is forcing her to forget him.
Thandeka has no friend at home as only ashes return to the house. Thandeka starts wondering about Senzo's last will. Cebile makes up her mind concerning the baby. Patricia promises she is going to listen.
READ ALSO: Elif teasers: November 2020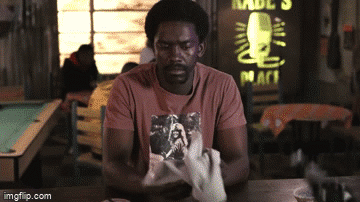 What happens to Lithapo characters?
Lithapo November episodes have heartbreaking news. Things take a tragic turn when Senzo dies in a car crash. Here is a summary of what happens to some of the main characters in the month's episodes.
Thandeka
Thandeka, who has a strained relationship with Senzo, does everything to ensure Pabi and Senzo are not together. She arranges for Pabi to work with Nolo, thus making Senzo distressed. However, she is surprised when her plan fails, and Senzo proposes to Pabi. Unfortunately, Senzo dies in a car crash, and now the only thing she thinks about is how to protect her kids and Senzo's last will.
Pabi
She gladly starts working for Nolo's tavern relaunch as the business consultant, unaware that the job was arranged by Thandeka to keep her away from Senzo. She tells Senzo to let her thrive. Senzo finally pops the questions. She makes up her mind that she is ready to be his second wife. However, Senzo dies unexpectedly before she can accept the proposal. Ma-Shezi says she is still the official second wife to Senzo and will remain in the house.
READ ALSO: Getroud met Rugby teasers: November 2020
Are you eager to watch November episodes after reading the above Lithapo ? Do not miss to watch how Thandeka's plan to separate Senzo and Pabi fails. The scheme fails even in his death as Pabi is made the official second wife. Lithapo airs every Monday to Wednesday on SABC2 at 9.30 p.m.
READ ALSO: Binnelanders Teasers: November 2020
Briefly.co.za highlighted what you should expect on Binnelanders kykNET show in November 2020. The show revolves around medical drama and details how medics deal with professional and personal lives.
Tertius continues to suspect Wendy and is not willing to meet his new family. Chanel promises herself to forget the past and start living a new life. Naomi is confronted with a situation in the ER as she discovers that her patient's condition is more complicated than she thought.
READ ALSO:
Age is Just a Number update: Wednesday 21 October 2020
Vierspel Vuurspel teasers: November 2020
The River 2 Teasers on Mzansi Magic: November 2020
Source: Briefly.co.za