Interesting facts and best videos of John Vuli Gate challenge
South Africa is known worldwide for its love of music and dance. The netizens are always waiting for an artist to make a great song so that they can create a dance challenge. This is a good thing because it continues to promote the country's music, and artists can be recognized across the globe. The latest dance challenge is the John Vuli Gate Challenge.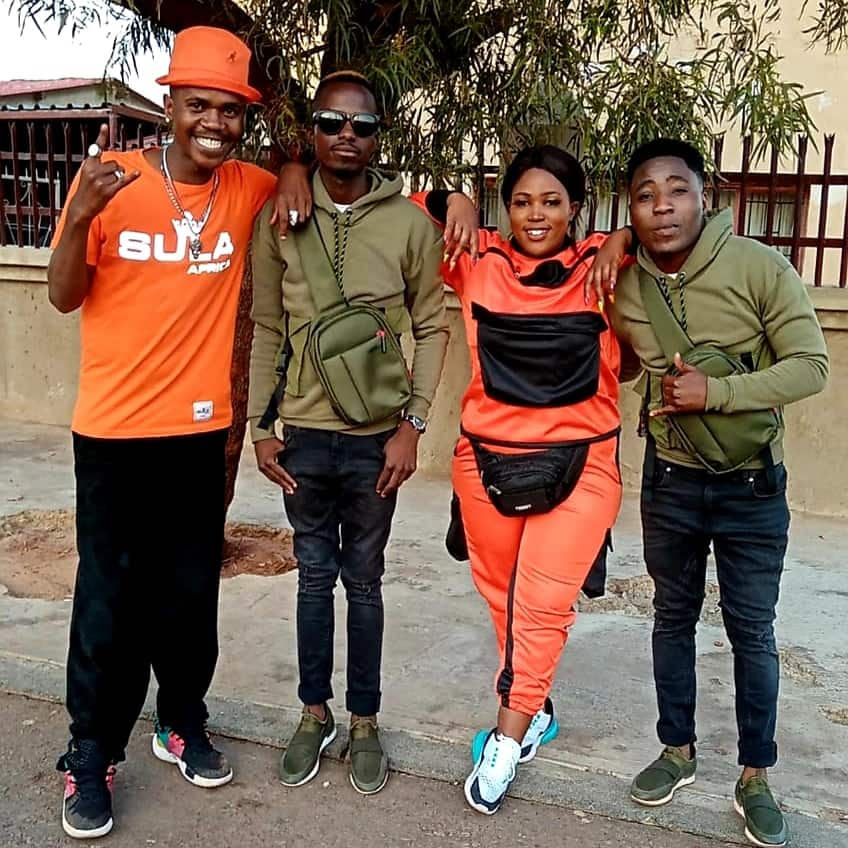 If you have not started dancing to the John Vuli tune yet, you are behind on South African entertainment. Anyone can participate. Below are interesting facts and several viral videos of the challenge.
Fascinating facts about the John Vuli Gate challenge
South Africa has been dubbed a dancing nation because of the people's love for dance. This is one factor that unites the country through good and bad times. Dance and music have also placed Mzansi on the global map. Here are exciting details about the John Vuli Gate Challenge.
The song behind the challenge was created by Mapara A Jazz featuring Colano and Ntosh Gazi. The John Vuli Amapiano duo, Mano Nephawe and Leornard Malatji, are from Pretoria and are happy for the reception given to their song. The song was recorded in July 2020 and released on 27th August on Data File Host. This is their first hit song since they started making music. You can find the John Vuli Gate mp3 download on major digital music platforms.
The John Vuli Gate song was inspired by a scene from Tsotsi, an Oscar-winning South African film. The scene features Nambitha Mpumlwana calling on John to open the gate, and it is raining before someone hijacks her.
The John Vuli Gate meaning is that John should open the gate and let the girls into the yard. They are harmless and are only there to have fun. You can find John Vuli Gate lyrics on YouTube. John Vuli Gate song download is also available on other digital music platforms.
The viral dance challenge on social media platforms has made the song to perform well on global charts. The hit song debuted on Shazam global charts at number 46 internationally and number one in South Africa.
The John Vuli Gate challenge was made viral when a video of five beautiful girls dancing to the song was shared on social media. The ladies were dancing at a petrol station. Mapara A Jazz earlier said they would reshoot the video to include the five John Vuli Gate girls.
There is a dispute as to who started the dance challenge. Young men from a filing station claim they started John Vuli Gate dance. A social media star from Limpopo is also claiming the same. The Amapiano duo said they would not be involved in the dispute and they will recognize the girls who made it viral.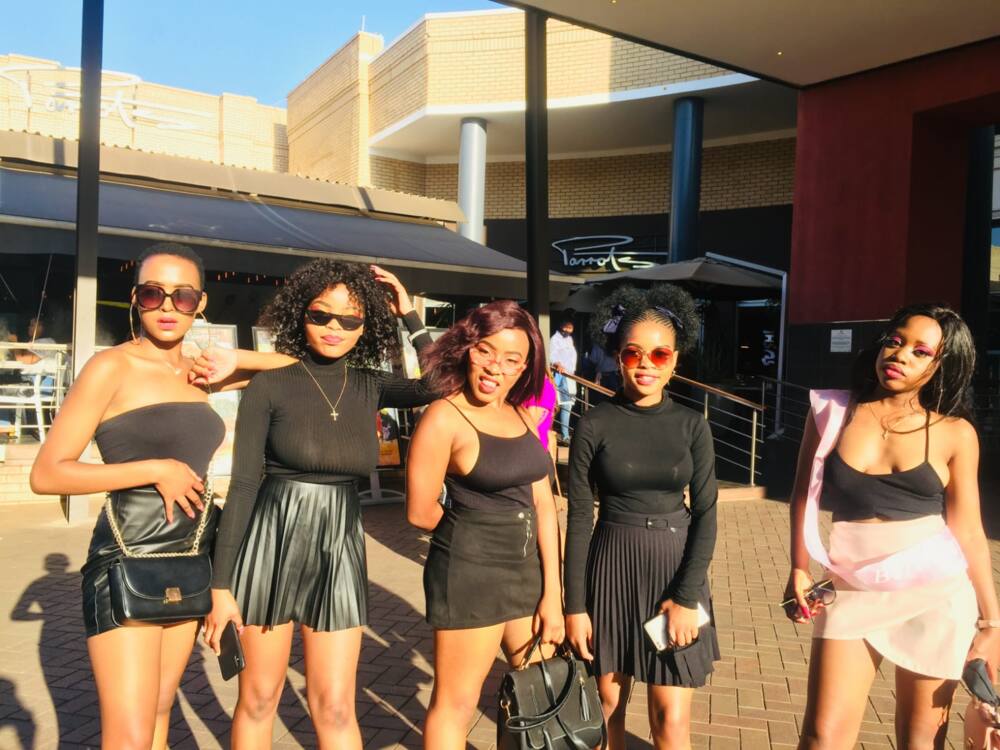 READ ALSO: Bontle Modiselle takes to Instagram to start an 'Afro WAP' challenge
John Vuli Gate Challenge videos
Many people across South Africa have joined in the dance challenge. Do not let the corona blues hinder precious moments. Here are some of the trending videos.
Dancing young ladies made it viral
The John Vuli Gate challenge started going viral after a clip was shared on social media featuring five ladies dancing to the song. The ladies became famous overnight. What began as a game has changed their lives as the Amapiano duo wants to feature them in the John Vuli Gate new video.
Minnie and Sky
Sky Tshabalala and Minnie Ntuli are among the people that have joined the challenge. The two are always updated on the latest trends of entertainment. They nailed it.
John Maputla and Skeem Saam cast
Dancing is always an excellent way to end a stressful day at work. John Maputla and the cast of Skeem Saam participated in the challenge too. Who among them nailed it?
READ ALSO: Mpho Popps creates parody of Katlego Maboe following cheating scandal
Mini-van dance
The young boys dancing at a filling station were among the first people to participate in the dance. They were good. But the five girls at a petrol station made the challenge viral and are the ones Mapara A Jazz intends to shoot a video with.
South Africans cannot resist the heat
Ever since the John Vuli Gate challenge went viral, many people have taken to social media platforms to showcase their dancing prowess. South Africa might be the best country for upcoming artists to get a breakthrough in their career as long as the song is dance-able.
READ ALSO: Connie Ferguson reveals that she doesn't drink alcohol at all
2020 has not been a great year for South Africa, but the people have always found a way to keep entertained. It started with #JerusalemaChallenge and now the #JohnVuliGateChallenge. The John Vuli Gate challenge is a great way to end the stressful year.
READ ALSO: Top 15 South African songs 2020
Briefly.co.za reported about top South African songs in 2020. The rainbow nation has a pool of talented artists who sing various genres of music. Popular South African artists like AKA, Cassper Nyovest, Black Coffee, DJ Maphorisa, Kwetsa, King Monada, Sho Madjozi, and others, continue to release songs that top both local and international music charts.
In 2020, many artists have released music that was received well by fans. The top songs of the year include Bucie's Thando Lwethu, Sha Sha's Tender Love, Dj Zinhle's Umlilo, Sithelo's Forever, and others.
READ ALSO:
SABC plans to launch its own streaming service, Mzansi reacts
Homosexual people are children of God: Pope about same-sex couples
The Trumps: Taking a look at the President of the USA's children
Source: Briefly.co.za