5 000-year-old skull of man who died after brain surgery uncovered
- Archaeologists from Russia have unearthed the skull of a man believed to have been in his 20s who underwent brain surgery
- The skull was unearthed from a deep grave and researchers deduced to be around 5,000 years old
- The scientist said the man was unlucky as he died shortly after the surgery
- In ancient times, the surgery was done either for ritual or medical purposes
- It was done to cure headaches, change someone's nature or cure epilepsy
PAY ATTENTION: Click "See First" under the "Following" tab to see Briefly.co.za News on your News Feed!
Archaeologists from Russia have dug out the skull of a man believed to have been in his 20s who underwent an unsuccessful brain surgery during ancient times.
The skull was unearthed from a deep grave and researchers deduced it to be around 5 000 years old.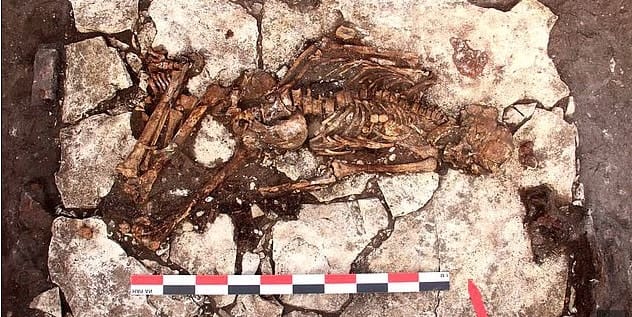 According to the Daily Mail, the young lad is said to have undergone the delicate brain surgery using a scalpel that was carved from stone.
'The ancient doctor definitely had a surgical set of stone tools. Judging by the position of the bones, the body of the deceased was carefully laid on its back, slightly turned on its left side, the legs were strongly bent at the knees and turned to the left," said the research institute.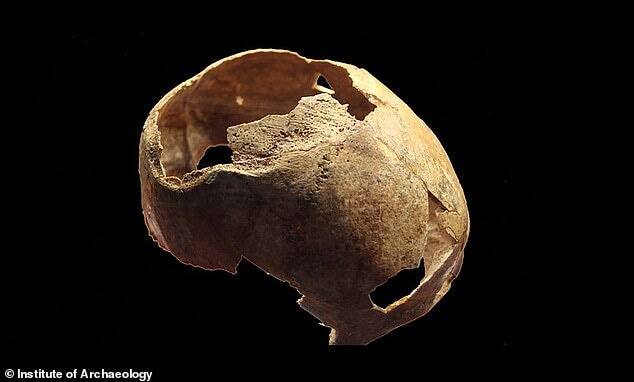 The head of the Laboratory of Contextual Anthropology said the man was unlucky as he died moments after the surgery despite the fact that there are high chances of surviving a trepanation.
"Despite the fact that the survival rate after trepanation was very high even in ancient times, he apparently died shortly after the surgery. This is evidenced by the absence of obvious traces of healing. Traces of a trepanation instrument are clearly visible on the surface of the bone," he added.
140 × 125 millimetres
The trepanation measured about 140×125 millimetres. According to the experts, the ancient doctors carried out brain surgery to ease severe headaches, repair skull injuries, heal epilepsy or even to change someone's nature.
They added that surgery was either done for medical or ritual purposes. The ancient people used cannabis, dancing and mushrooms as anaesthesia to ease the pain.
As earlier reported by Briefly.co.za, scientists discovered footprints of a gigantic 120 million-year-old crocodile that walked like a human.
The researchers extensively examined the footprints of the giant crocodile which were preserved in Sacheon city in South Korea and established strange characteristics that are no longer exhibited by present time reptiles.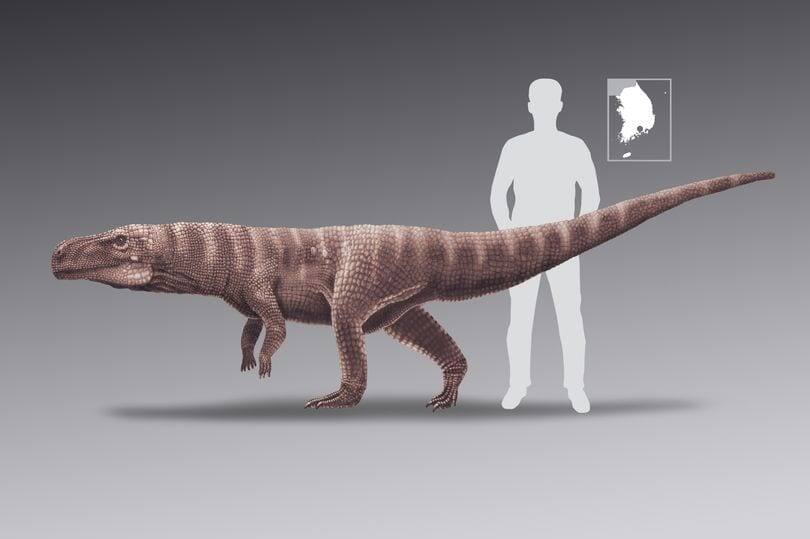 They discovered the legendary crocodile had legs as long as those of human beings and could walk upright on two feet.
According to professors at the University of Colorado in Denver, who made the discovery, the crocodile also had a huge skull with powerful jaws, packed with razor-sharp teeth.
"They were giants. Nobody expected such large bipedal crocs, like a carnivorous dinosaur, they could also have hunted in shallow water. They likely ate whatever was available and had legs as long as a humans'," said Professor Martin Lockley of the University of Colorado Denver as documented in the research published this week in Scientific Reports.
According to the report, the ancient footprints uncovered resembled those made by humans, as they were long and slender, with a prominent heel impression.
Enjoyed reading our story? Download BRIEFLY's news app on Google Play now and stay up-to-date with major South African news!
Source: Briefly.co.za