Rhythm City teasers: November 2020
In Rhythm City teasers for November 2020, Suffocate outsmarts Khulekani and steals the diamond during the launch of Nandi's jewellery store. However, he does not acknowledge Puleng's help during the press conference even though she stood by him throughout the mission. She informed Suffocate about Khulekani's death trap, thus enabling him to escape the trap and steal the diamond. The details about the forthcoming hot episodes of Rhythm City in November are narrated below.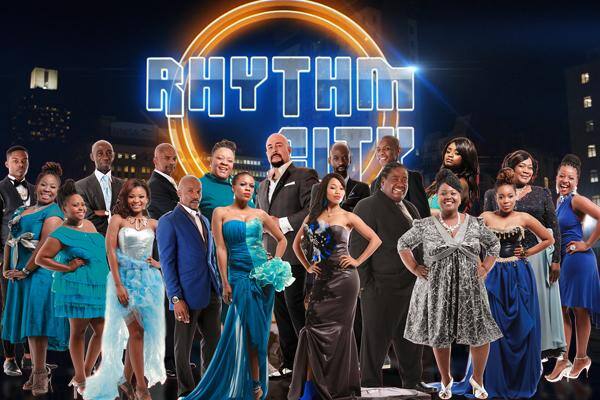 Rhythm City actors, including Suffocate and Khulekani, spice up the series because their presence puts a glow on the faces of the soapie's loyal viewers. They two rivals prove to each other that they are equally brilliant strategists.
Rhythm City November 2020 teasers
The love life of Rhythm City's teenage actors and the other teenage challenges they encounter will take you back to the sweet teenage memories you hold dear to your heart. Is their love too young to withstand the tests of time? Find out below:
2/11/2020: Monday (E 3476)
Suffocate refuses to let Puleng into his plans even after spending an intimate time with her. Puleng confesses to Mzi that she hopes Suffocate's plans will fail because she misses his real character. Khulekani prohibits Zinhle from meeting Zak after he denies him an internship opportunity.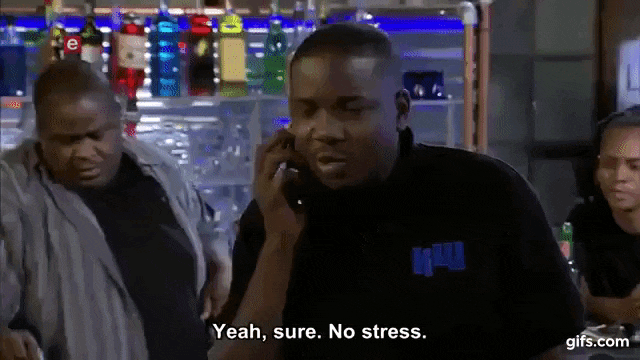 READ ALSO: Young Love teasers: November 2020
Nandi reveals to Khulekani that Suffocate visited her. Khulekani prepares to tighten the security during the launch of Nandi's new jewellery store because he suspects that Suffocate is up to no good. Jamaica notices how Kea is flirting with Banele in DK, and Mapula does not believe Jamaica when he reveals to her the secret romance between Kea and Banele.
3/11/2020: Tuesday (E 3477)
While preparations for the launch of Nandi's jewellery collection are in progress, Nandi hires new staff. Khulekani convinces Pearl to join the workers at Nandi's jewellery store as the head of cyber-security.
Khulekani discovers that Suffocate is planning to steal some of the jewellery during the launch. Khulekani swears to Ziyanda that he will teach Zak a lesson if he continues to bother his family. Kea persuades Mapula into believing that she is not romantically involved with Banele.
4/11/2020: Wednesday (E 3478)
Suffocate plans the jewellery heist without knowing that Khulekani is plotting to catch him in the act. Puleng discovers shocking information about Suffocateplans. Ziyanda grows cold towards Zak to protect him from Khulekani. She also resolves to send him to Johannesburg even if the decision wrecks her relationship with her son. Kea is caught up in between Mapula and Banele's shaky relationship.
5/11/2020: Thursday (E 3479)
Puleng cautions Suffocate that his ally is planning to betray him, but he ignores her warning. Later, Pearl oversees the implementation of cyber-security strategies that will secure the Khazimula diamond jewellery at the launch, and Khulekani adds the final touches to his plans to catch Suffocate.
Mandlakhe forewarns Ziyanda to take her son out of town; therefore, Ziyanda takes an irrational decision to protect Zak. Kop and Blossom approve Banele's request to attend the matric dance with Kea.
6/11/2020: Friday (E 3480)
Suffocate assures Puleng that his ally is loyal to him. Nandi begs Khulekani to stop laying traps for Suffocate, but he rejects her advice; hence she runs to Suffocate to warn him about the set-up. Suffocate is still hurt by Nandi's past decision when she chose Khulekani over him.
Ziyanda threatens to take revenge on Khulekani for compelling her to send her son away. Khulekani apologizes to Zinhle for causing pain in Zak's life. Later, Ziyanda confides in Mkhulu Khanya her problems. Jamaica advises Mapula to tell Banele the truth about her feelings for him. He also warns Kea to refrain from breaking the sisterly bond she shares with Mapula because of a man.
9/11/2020: Monday (E 3481)
Robert tips Khulekani about Suffocate's plan to by-pass their security systems before the day of the jewellery launch. Puleng is double-minded about reporting Suffocate's plans to the cops. Khulekani sets his trap and stays back to watch Suffocate hack into the system. Mapula and Kea fight over Banele, while Mampho applies for a new job at 9-Nine. Jafta instructs Mampho to spend a night somewhere else when she arrives home.
10/11/2020: Tuesday (E 3482)
While Suffocate's heist kicks off, Puleng discovers that the police are not aware of it. Puleng is convinced Khulekani laid a death trap for Suffocate; therefore, she attempts to stop him from stealing the diamond.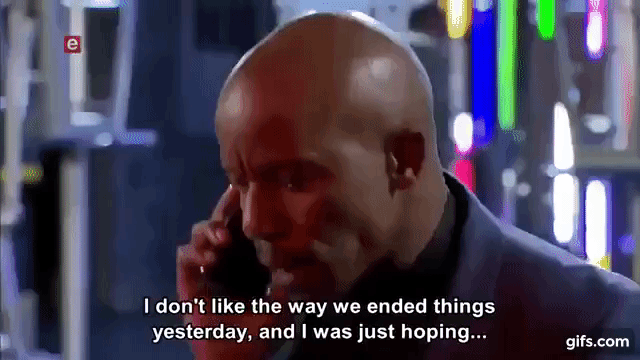 READ ALSO: Zara's Nikah teasers: November 2020
Kea rejects a request from Thapelo to accompany him to the matric dance. She wants to go with Banele even though it hurts Mapula. Mampho discovers Jafta's dark secret, and Mapula later apologizes to Kea for taking out her anger on Banele.
11/11/2020: Wednesday (E 3483)
Suffocate is a step ahead of Khulekani; hence, it is challenging for Khulekani to catch him. Mapula argues with Kea again when she discovers that she rejected Thapela's invitation to the dance. Mampho is excited about her new job, and her father is in a happy relationship with Candy.
12/11/2020: Thursday (E 3484)
Suffocate explains to Mzi and Puleng how he pulled off a jewellery heist. Khulekani lacks proof to show that Suffocate stole the diamond but demands that Maponya should arrest him. Maponya chooses to honour the deal he made with Suffocate instead of throwing him behind bars.
Mapula confronts Banele to confirm if he knows that Kea has romantic feelings for him. Banele assures her that they are friends with no strings attached between them. Mampho takes care of her flourishing career and Jafta's complicated love life.
13/11/2020: Friday (E 3485)
Mapula tries to persuade Banele not to go to the dance with Kea. Later, she sneaks into the dance venue to ensure that Kea and Banele do not get too close to each other. Jafta's heartbreak makes it challenging for Mampho to work from home; thus, she requests Mzi for a place to work. Kea and Banele share a passionate kiss when they get home after the dance.
16/11/2020: Monday (E 3486)
Khulekani and his men storm into Kilowatt to look for the missing jewels. Maponya informs them that the cops searched the place before them and that they did not find evidence against Suffocate. Pearl expresses her disappointment in Khulekani.
Kea and Banele feel uneasy and guilty when Mapula asks to speak to both of them. Kea is hurt when Banele pretends they never kissed each other. Although Mzi offers Mampho space to stay at the back of the townhouse, she cannot afford the rent. Ziyanda advises Mampho to quit her new job.
17/11/2020: Tuesday (E 3487)
Suffocate holds a press conference to clear his name and acknowledges everyone who helped him except Puleng. Mapula overcomes her insecurities and helps Kea prepare for the forthcoming exams.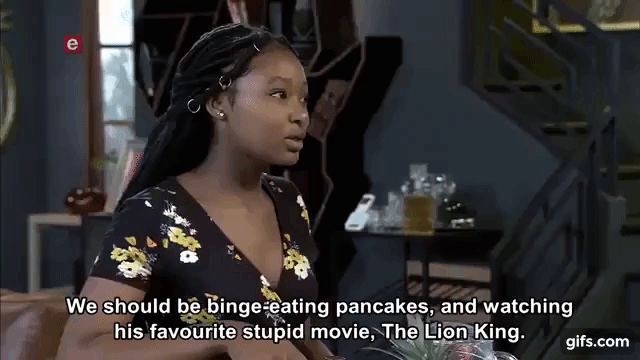 READ ALSO: Isibaya teasers: November 2020
Kea and Banele's bond strengthens because they assume that Mapula is no longer on their case. Mampho and her father, Jafta, get into a heated argument. Consequently, Jafta reminds Mampho that she is staying in his home and makes a decision that affects her life.
18/11/2020: Wednesday (E 3488)
Mandlakhe foretells trouble, and Khulekani is suddenly interested in a young man's life. Although the grand opening of Kilowatt is fast approaching, Puleng feels downhearted after Suffocate ignored her at the press conference.
Blossom makes Banele uncomfortable by inviting to join his family's dinner, and Mampho is overwhelmed with pressure at work. She also takes care of her father at home but sets boundaries between herself and Candy.
19/11/2020: Thursday (E 3489)
Although Suffocate and Mzi are delighted with Pule's return, they are in the dark about his dealings with Khulekani. Mzi suspects that Pule is hiding something, and Banele argues with Kea when he asks her to be his girlfriend but admits that he is afraid of telling Mapula the truth. Jafta and Mampho disagree because of Candy, so Mampho invites Jamaica to be her housemate.
20/11/2020: Friday (E 3490)
Mzi continues to suspect Pule's dealings when he meets him and Khulekani over dinner. Fats advises Mzi to overcome the sibling rivalry and jealousy he is feeling. Kea is surprised when she learns that Mapula is desperately looking for ways to rekindle her love with Banele; therefore, she requests him to hide their relationship for a little longer.
Mampho hits the roof when she discovers that the son of her father's girlfriend will be moving into the house. She feels hurt when Jafta shows no concern after she informs him that she will be leaving the house.
23/11/2020: Monday (Episode 3491)
Khulekani and Pule feel awkward about their relationship, and Mzi gets more curious about Pule's life when two suspicious people come looking for him at Kilowatt. Kea and Banele plan to spend a romantic night together while the rest of the family goes out. Jamaica is uncomfortable with Mampho decision to move into his home because he feels that she might not love his place.
24/11/2020: Tuesday (E 3492)
Mzi witnesses two men attack Pule in Kilowatt, drag him backstairs and beating him up. Banele reveals to Mapula that he is in a relationship with Kea when she expresses her feelings for him. Fats advises Jamaica to court and impress Mampho.
READ ALSO: Lithapo teasers: November 2020
25/11/2020: Wednesday (E 3493)
Mzi struggles to convince Suffocate that Pule cannot be trusted but Suffocate brushes aside the advise because he is determined to bond his family together. Pule forces Khulekani to listen to his ideas, and Kea is worried because Mapula did not confront her after learning that she is dating Banele. What is Mapula planning to do the Kea? Mampho receives a sad blow when having a conversation with Ziyanda.
26/11/2020: Thursday (E 3494)
Suffocate offers Pule a job at the RedHub because he desperately needs him to stay in Joburg. Mzi finds it challenging to open Suffocate's eyes about Pule's real character, and Pule gets into trouble later. Mapula chooses not to discuss Kea and Banele's relationship so that Kea continues to hurt and worry silently. She confides in Jamaica that she will teach Kea a lesson.
When Banele offers to talk to Mapula, Kea advises him to stay away from her until she calms down. Mampho embarrasses herself in front of Nathi (the new star of Pearl) because she is nervous about her first big feature on RedHub.
27/11/2020: Friday (E 3495)
Pule surrenders himself to Khulekani after escaping from some thugs. Mapula sets up Kea and catches her with Banele in the backroom. Mampho overcomes her fears and interviews Nathi.
30/11/2020: Monday (E 3496)
Suffocate realizes that his only option is working with Pearl and Mzi's suspicions of Pule's behaviour. Banele tries to apologize when Blossom catches him doing something wrong. Kop rejects Banele's apology, sacks him, and retrieves the car's keys from him. Sindiswa notices that Mampho is mesmerized by Nathi's personality and advises her to be careful with Nathi.
Banele, Kea and Mapula
Mapula suspects that Banele and Kea are in love with each other, but they deny it whenever she confronts them. Banele and Kea conceal their relationship from Mapula to protect her from getting hurt because she is also in love with Banele. However, she finds out the truth and exposes them.
Mampho, Jafta, Candy and Jamaica
Mampho is excited about her new job. She moves out of her father's home because she does not get along with his lover, Candy. Mampho decides to move in with Jamaica, but he is afraid that she is way above his class. Fats gives him tips for impressing a woman so that he wins Mampho's heart.
Catch the exciting episodes of Rhythm City teasers for November 2020 on eTV from Mondays to Fridays at 19:00. You will be glad you tuned in daily because the best episodes air on the days you miss watching the show.
READ ALSO: True Love teasers: November 2020
Things are going haywire in True Love teasers for November 2020. Niloufer claims that Meethi lured Ashafique into falling in love with her. Meethi decides to stay in Pakistan to avoid more arguments between her and Niloufer.
Briefly.co.za highlights the drama that will be at Mukta and Akash's wedding. Raghuvedra disagrees with the Sumitra's plan to get the two married.
READ ALSO:
Elif teasers: November 2020
Vierspel Vuurspel teasers: November 2020
Age is Just a Number update: Wednesday 21 October 2020
Source: Briefly.co.za