10 gorgeous photos of the newly crowned Miss SA, Shudufhadzo Musida
Shudufhadzo Musida was crowned Miss South Africa on 24th October 2020 in a colourful ceremony held at Table Bay Hotel in Cape Town. She now follows in the big steps of Zozibini Tunzi, Sasha-Lee Olivier, and other beauty pageant contestants that held the title before her. Musida will use her platform to promote diversity, empower women and children, and raise mental health awareness in South African communities.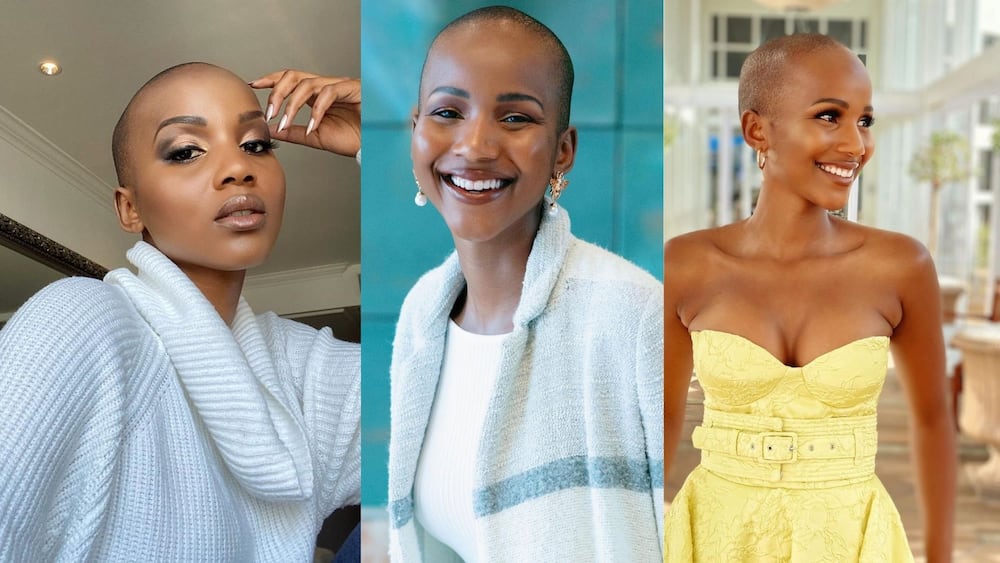 Miss Musida is known for embracing her natural beauty. She probably won the hearts of many South Africans because of this aspect. The following are ten breathtaking Shudufhadzo Musida images.
10 amazing photos of Miss SA 2020
Shudufhadzo Musida's life changed when she was announced Miss South Africa 2020 on 24th October. The decision was made by five beautiful judges, including Zozibini Tunzi, Anele Mdoda, Peggy-Sue Khumalo, Kim Engelbrecht, and Leandie Durant. Below are some of the unseen photos of the newly crowned Miss SA title holder.
1. African queen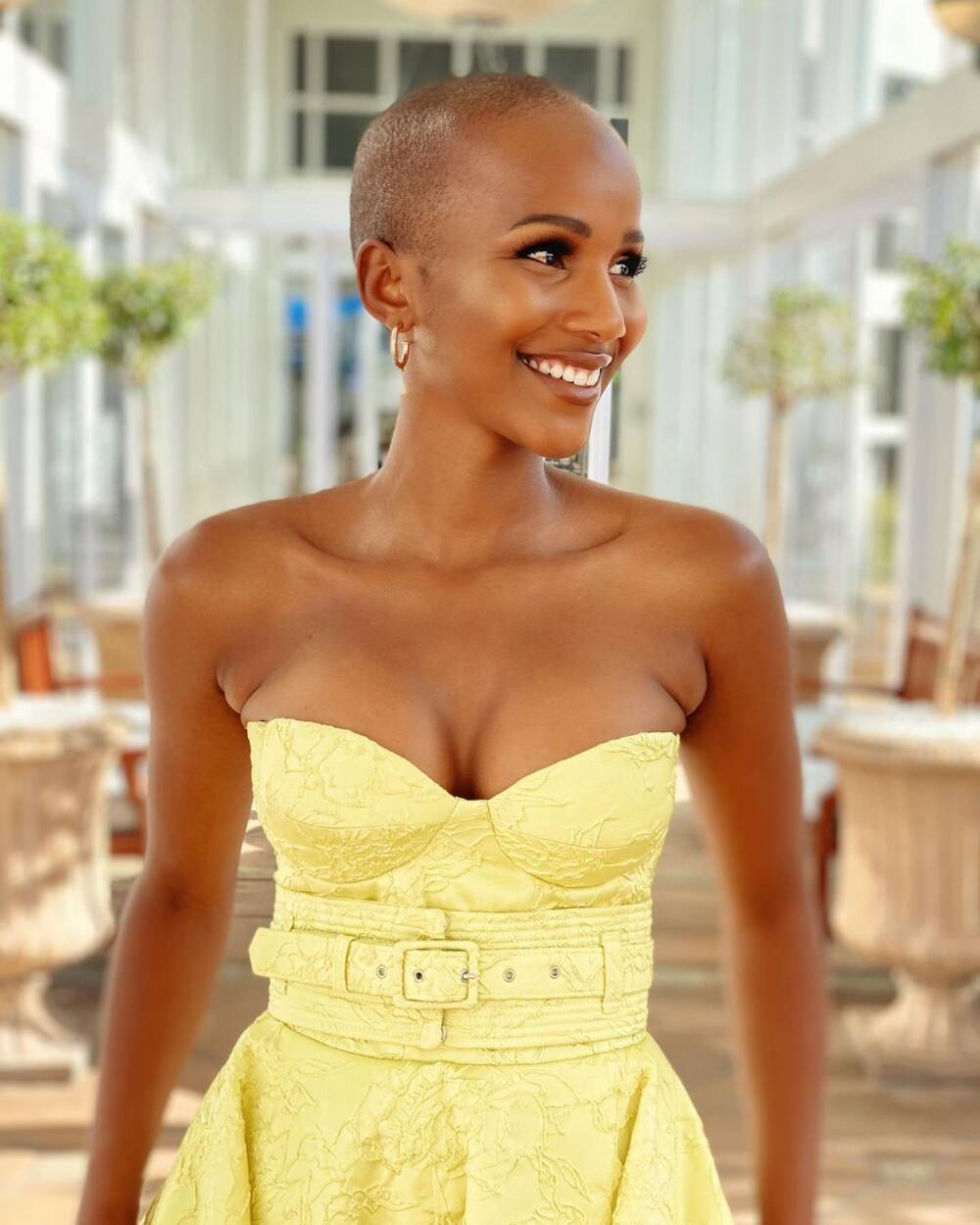 Black girls have realized that natural beauty makes them confident. Ever since Zozibini Tunzi won the hearts of many with her naturalness, the energy has been picked up by many young girls in South Africa. It is much easier to prove your worth to the world when you are your natural self.
2. Body goals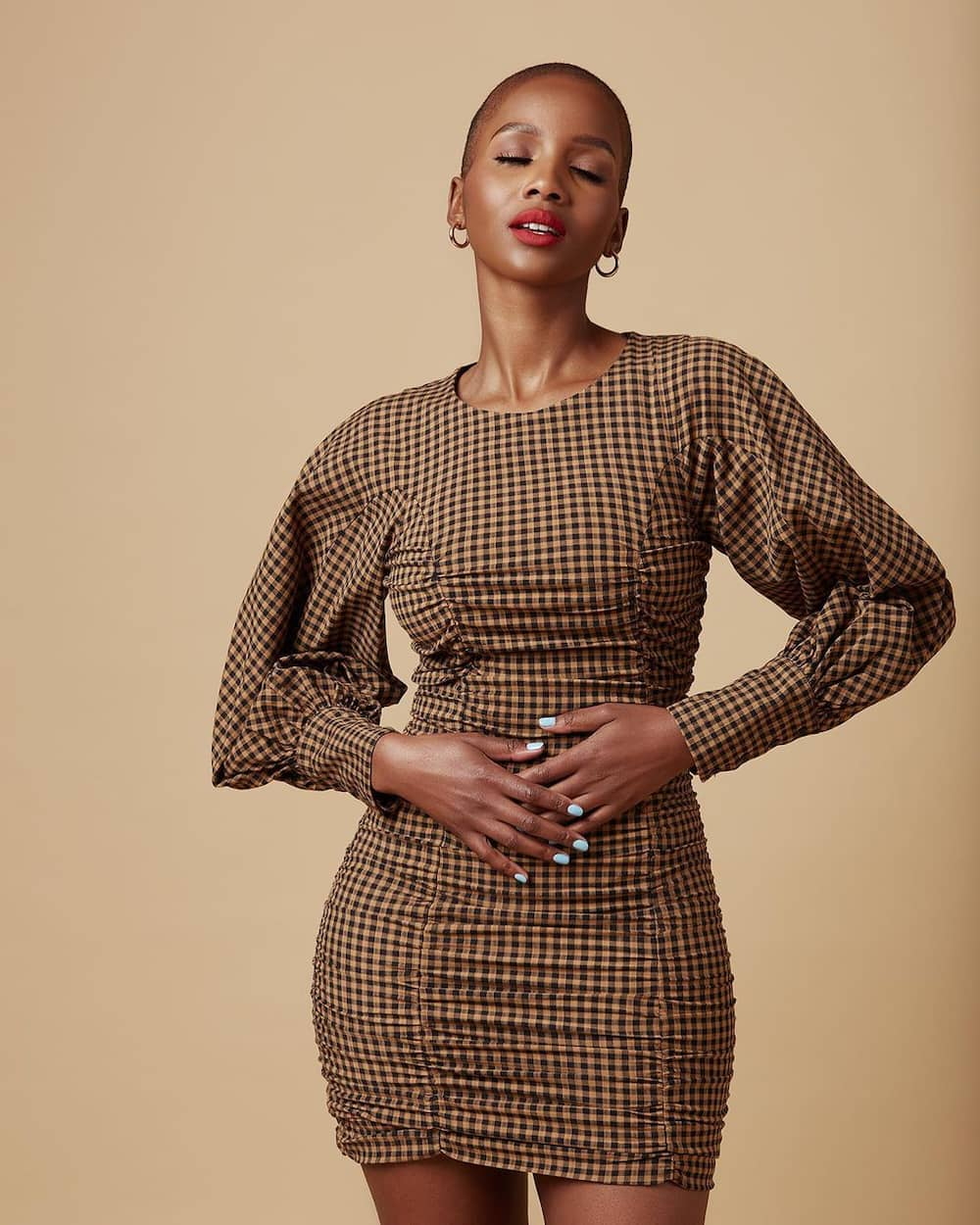 Shudufhadzo Musida Miss SA has a perfect physique. It is every girl's dream to have a perfectly shaped body. She also knows how to dress up. Her choice of outfits is impressive.
3. Ever smiling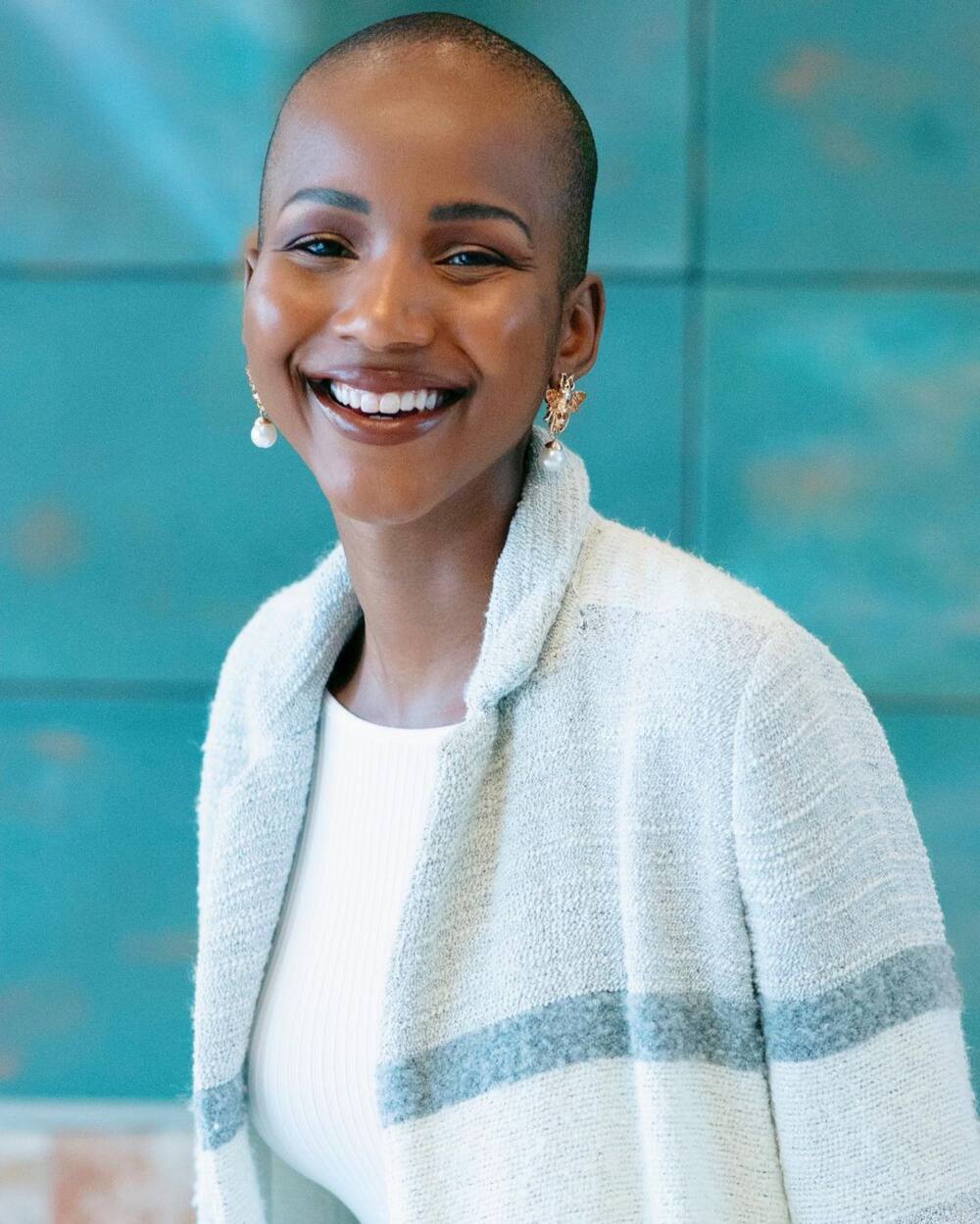 Smiling indeed makes you beautiful, and Miss SA 2020 asserts the idea. That could be the secret to having such breathtaking beauty. She never fails to showcase her radiance.
4. Simple but elegant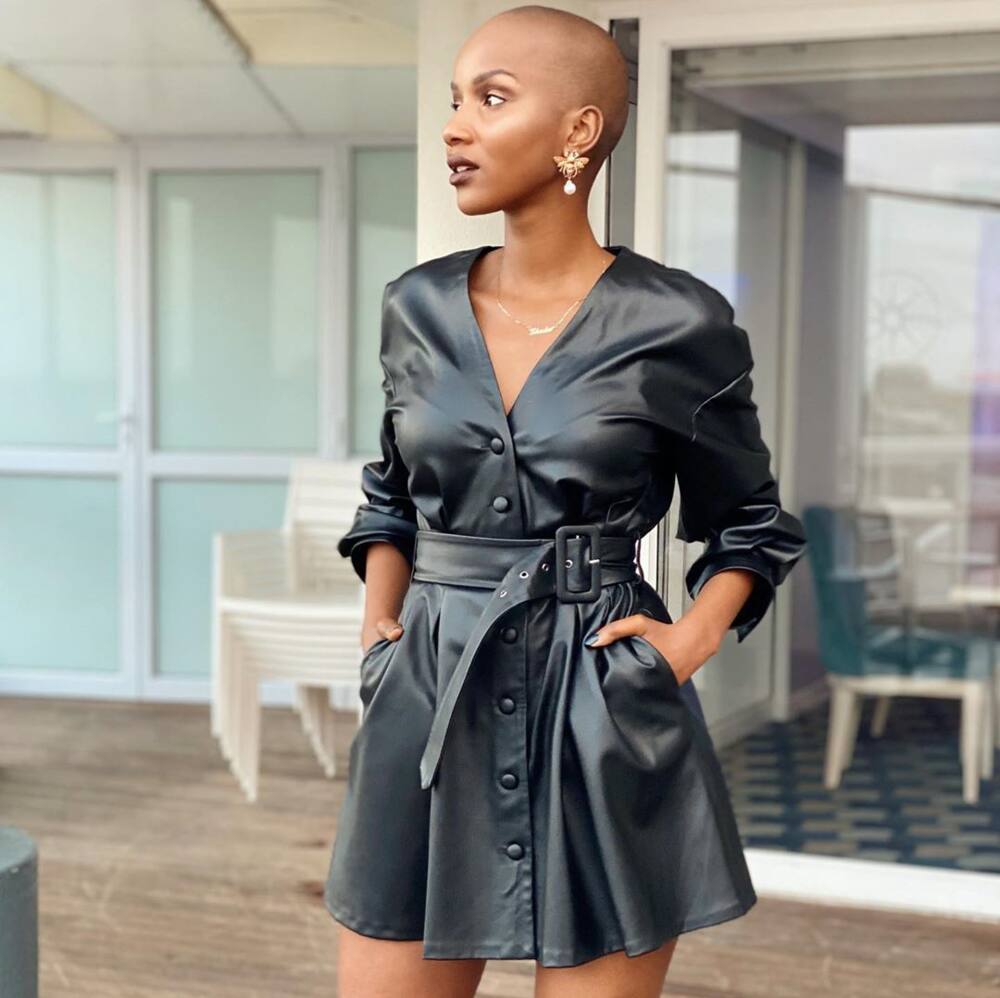 The newly crowned Miss South Africa is known for her simple look. Many people love her because of this. It also helps bring out the gorgeousness in her.
READ ALSO: Shudufhadzo Musida bio: age, parents, pictures, Miss SA 2020
5. Beauty and brains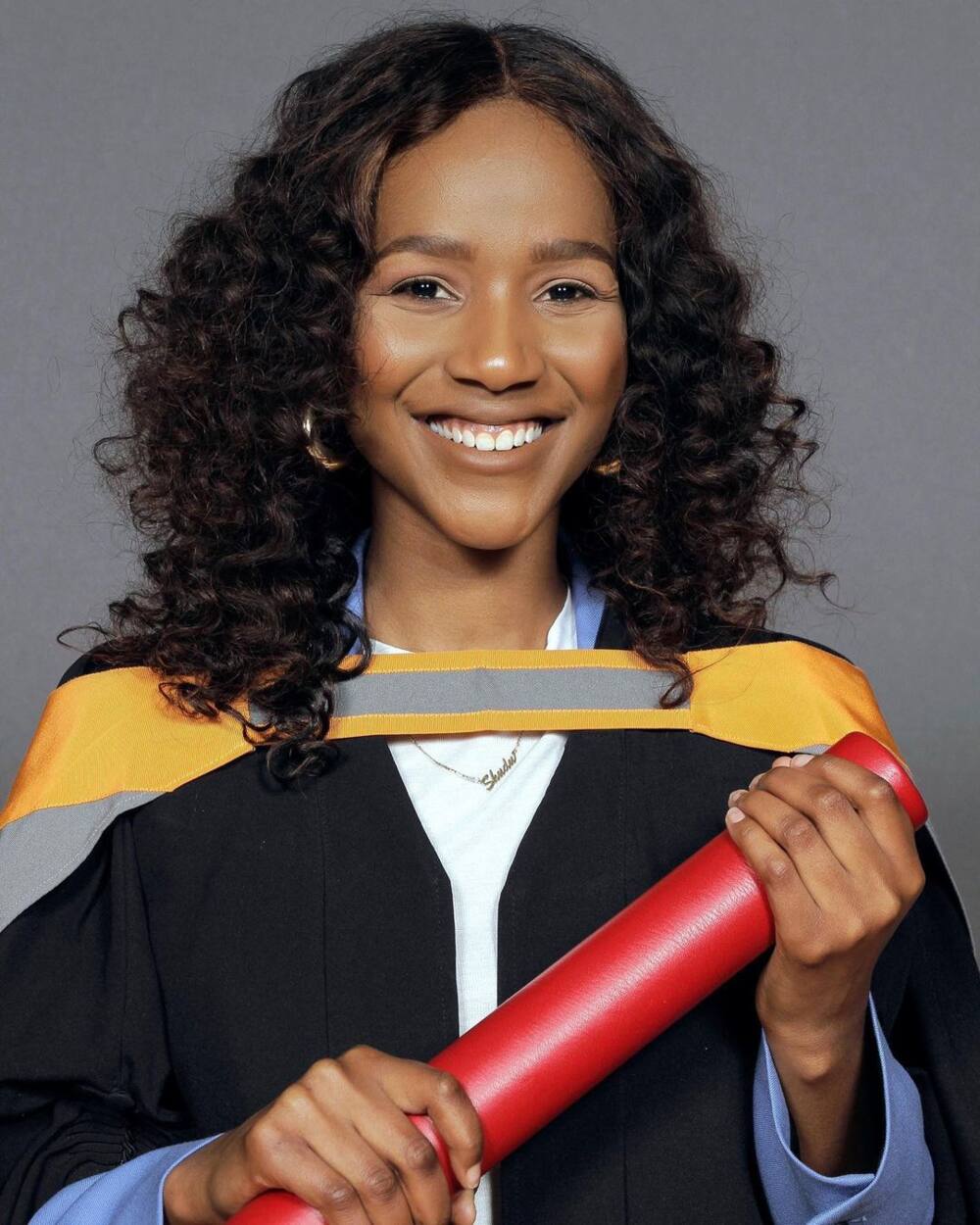 Miss Shudufhadzo is a perfect example of beauty and brains. She holds a Bachelor of Social Sciences in Philosophy, Politics and Economics from the University of Pretoria. The beauty queen is also pursuing her BA Honours in International Relations at the University of Witwatersrand.
6. First Venda woman to be crowned Miss SA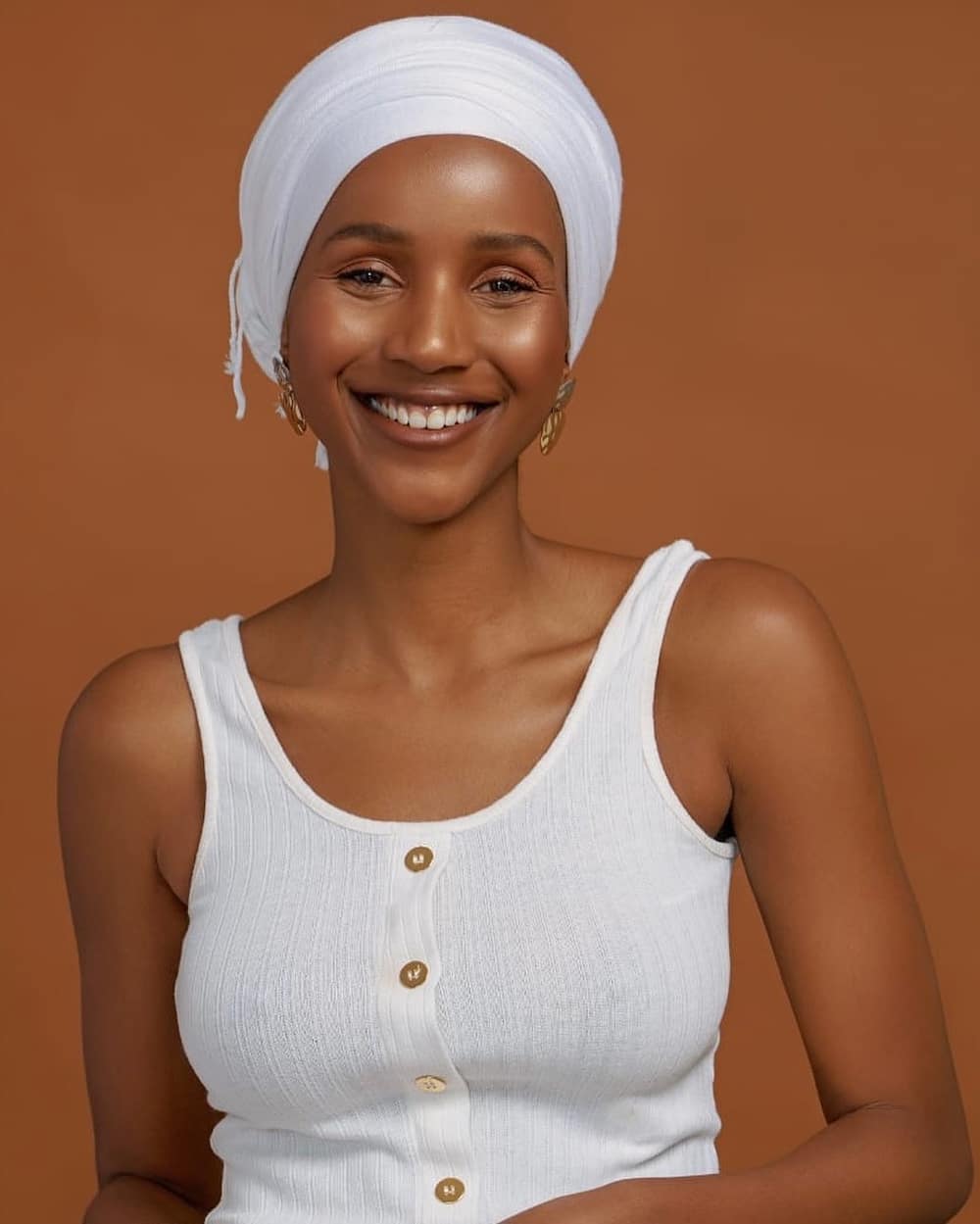 The 24-year-old beauty queen is a native of Ha-Masia Village in Limpopo. She made her village proud when she won the coveted title. It gives a community great joy to know that one of their people is taking huge strides in life.
7. Fan favourite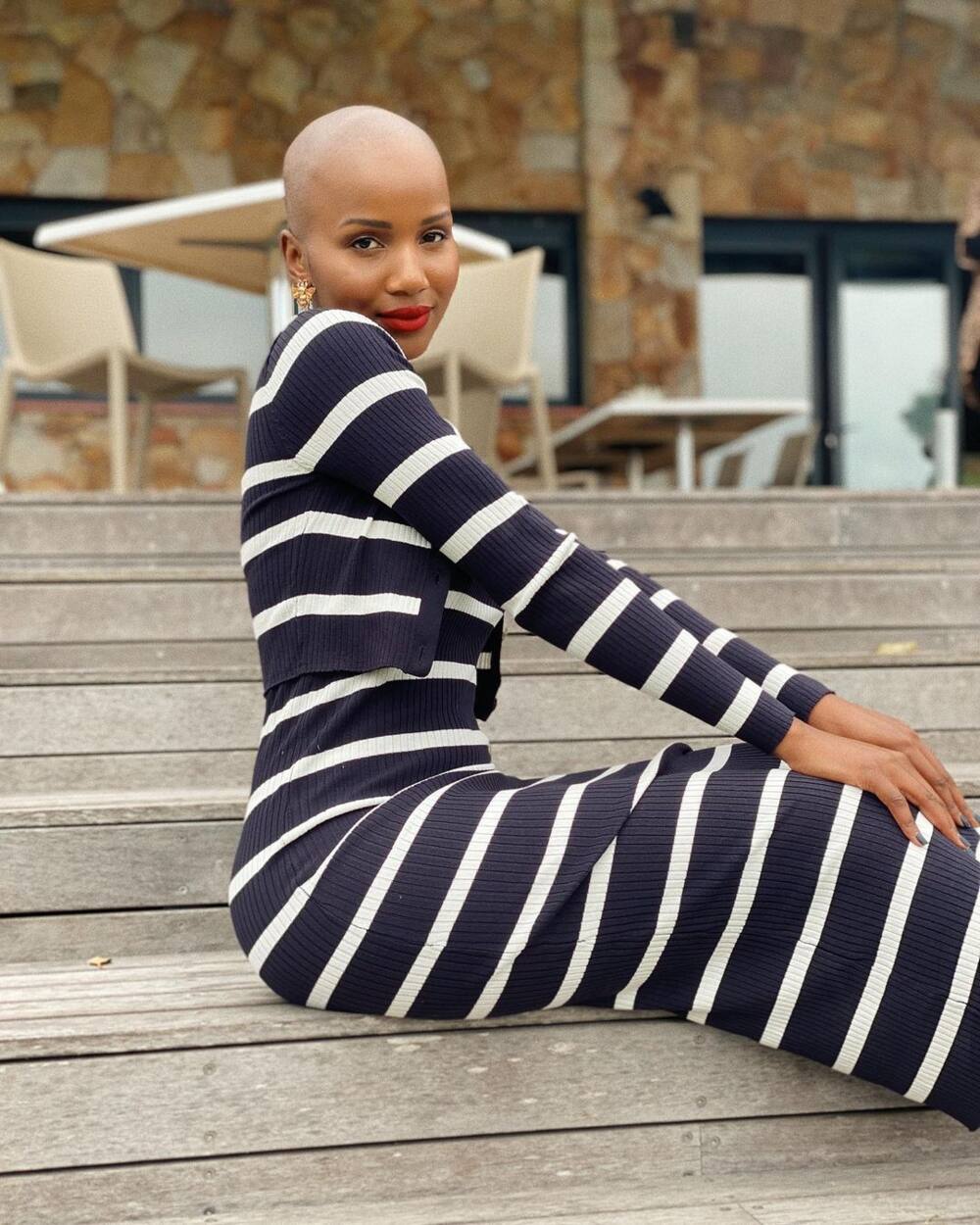 Miss SA 2020 won the hearts of fans during her time as a contestant for the pageant title. She had the highest public votes when people were voting for Miss SA top 10 finalists. It is now her turn to serve the people who put their trust in her.
READ ALSO: Interesting facts and best videos of John Vuli Gate challenge
8. Winner at first attempt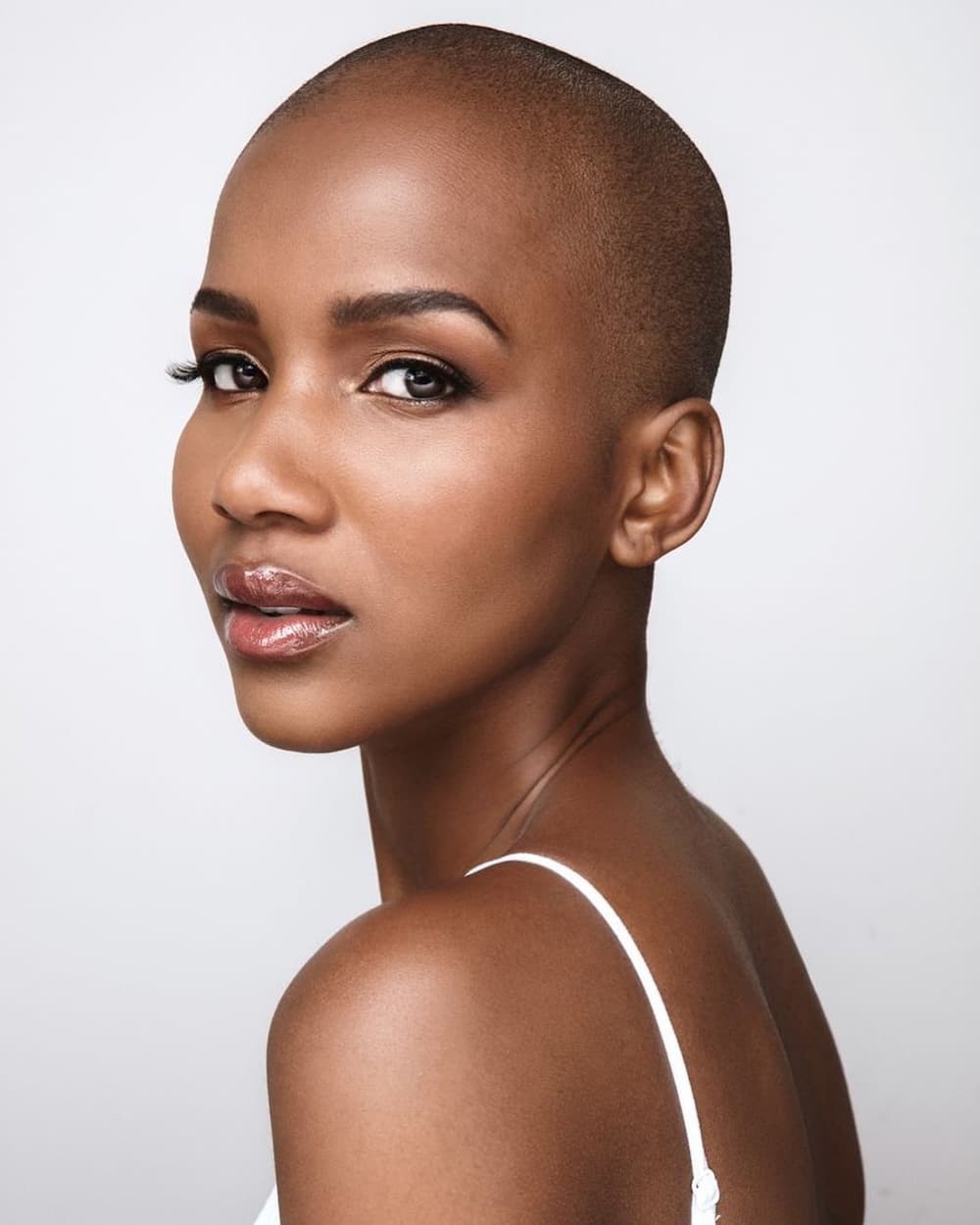 Shudufhadzo Musida is a lucky lady. Miss SA was her first beauty pageant contest, and she won. In an earlier interview, she revealed that Zozibini Tunzi was her inspiration.
9. Fashion model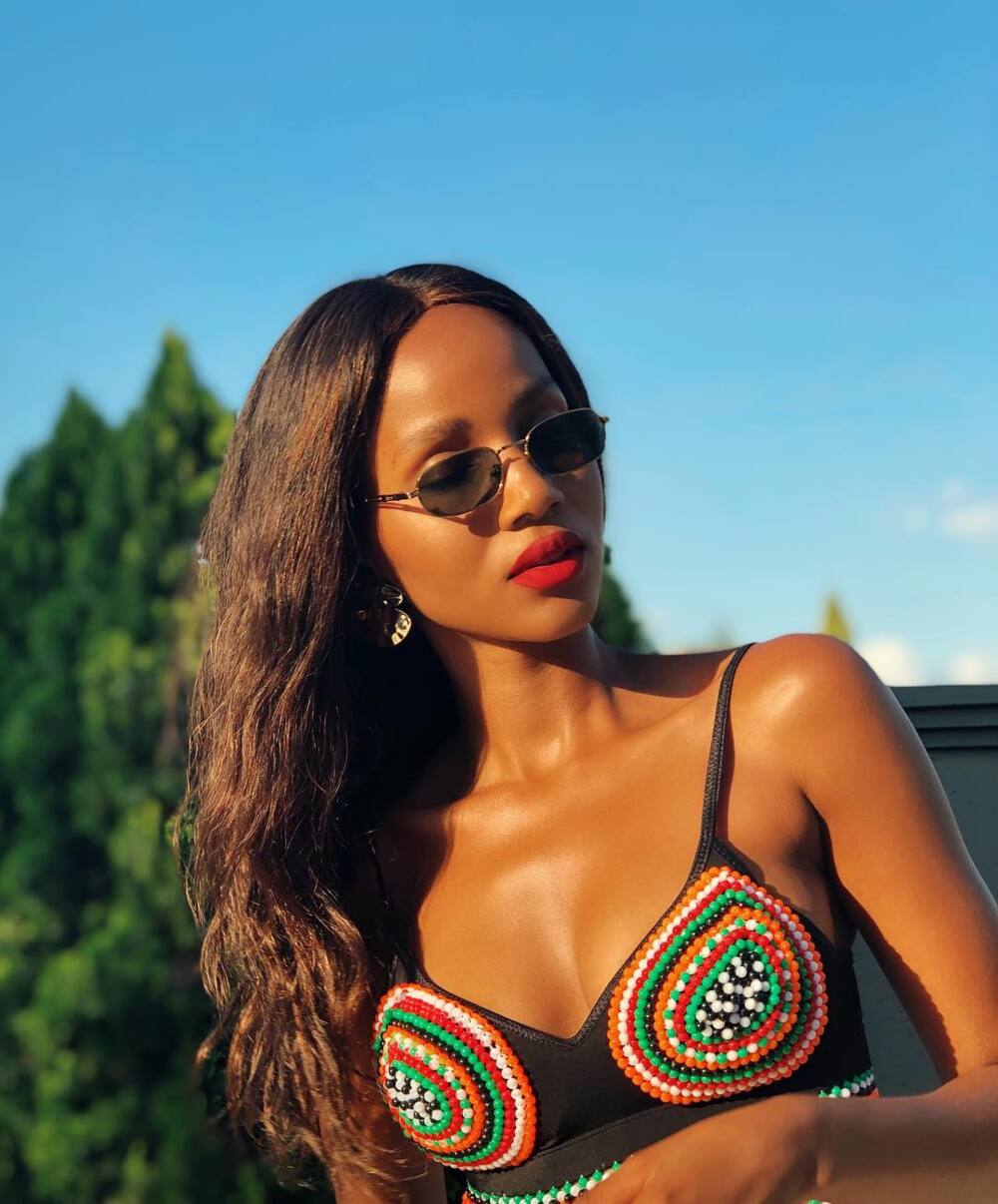 Miss Musida is also a model. In 2018, she was featured in Vogue Italia magazine. She has also campaigned for a number of brands, including Eucerin skincare range and Woolworths.
10. Philanthropist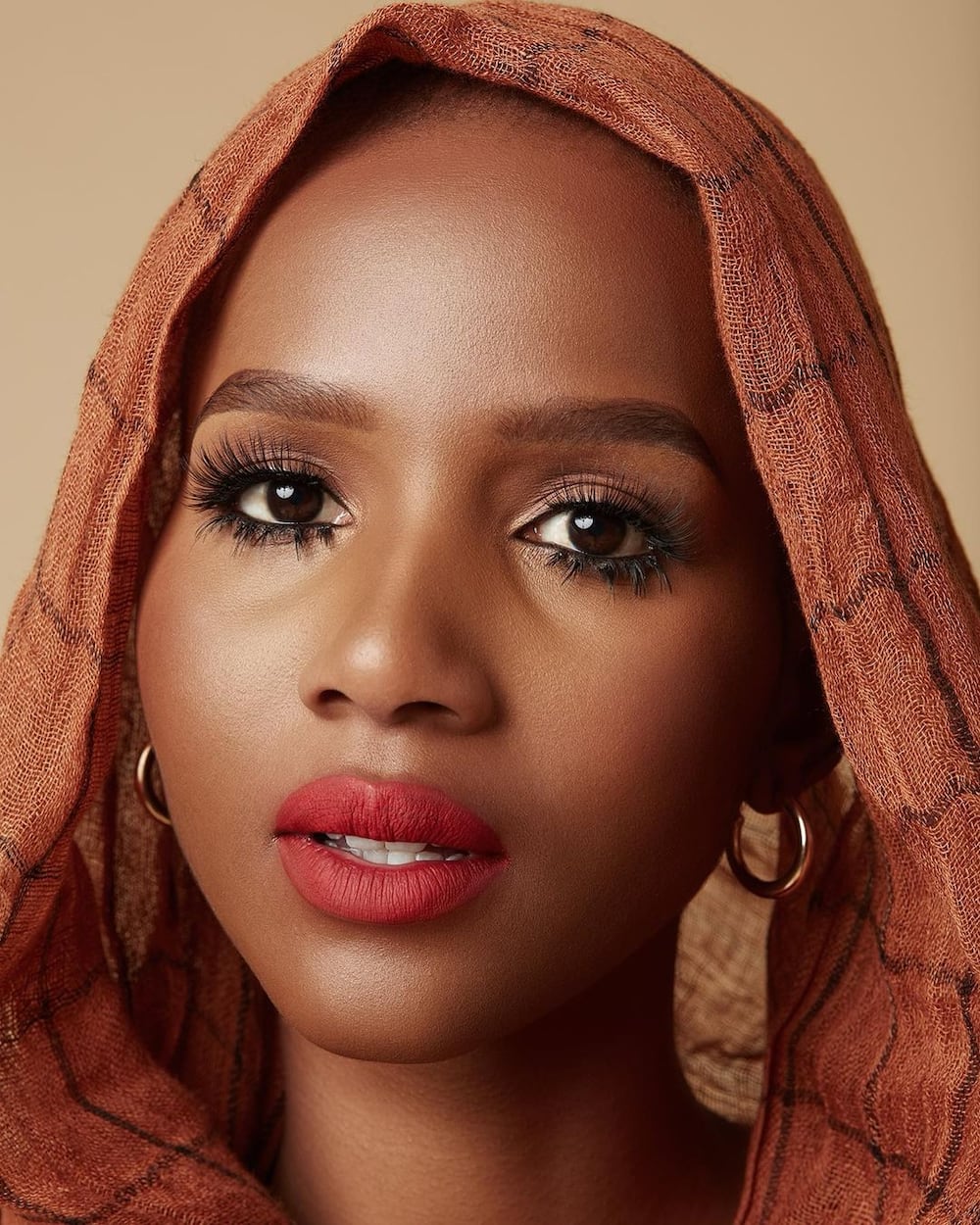 Musida is passionate about the economic empowerment of children and women. She is also interested in mental health awareness and addresses the issues of food security, especially in rural communities. She is going to use the Miss South Africa platform to solve these issues.
2020 has been a game-changer for the Venda beauty queen. Lupita Nyong'o once said that dreams are valid and Shudufhadzo Musida is now living hers. South Africa believes that she is going to use her beauty and platform for good things.
READ ALSO: All you need to know about the Idols South Africa
Idols South Africa is one of the most loved reality shows in the country. Briefly.co.za recently highlighted everything about the singing talent show. Idols SA gives young South Africans a platform to showcase and nurture their singing skills.
A number of artists that started on the show are now doing well in their respective music careers. Idols SA is in its 16th season in 2020. The show airs on Mzansi Magic on Sundays at 5.30 p.m.
READ ALSO:
Kanye West: God wants him to be the "leader of the free world"
Connie Ferguson's got lush taste: That diamond ring is blinging
Skeem Saam's Pebetsi Matlaila wants to be marked absent from marriage
Source: Briefly.co.za