Arendsvlei teasers: November 2020
After the third season of Arendsvlei premiered on the 28th of September, 2020, different issues have been rising, which everyone is concerned and eager to know how the events will unfold. There are different characters with different contrasting issues. For instance, while Beatrice feels abandoned and confused after all she did saw dawned on her, Bianca is planning how to flirt with Krige. These are part of the reasons why you cannot afford to miss Arendsvlei teasers.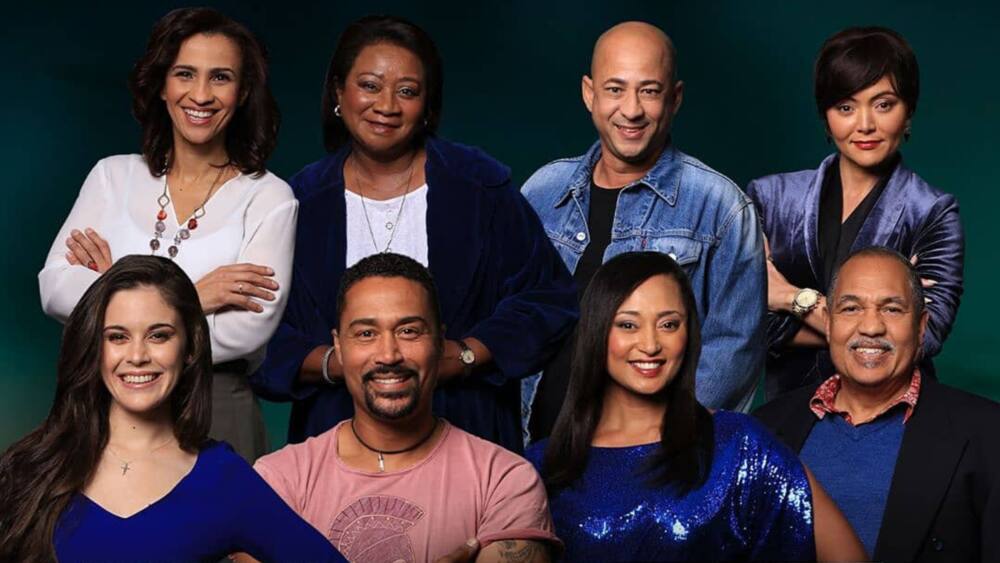 The new season of Arendsvlei has some carefully selected cast whose acting skills and roles lend credence to the central theme of the television drama series. With people like Ilse Klink playing Dorothy Galant, Chelsea Thomas acting as Angelique Galant and Carmen Maarman playing Natalie Burger, you cannot expect anything short of entertainment at its peak. Check out the highlights of what to expect in November from your favourite drama series in the following paragraphs.
Arendsvlei teasers for November 2020
As you will discover this month, there is a twist of love, confusion, regret, and isolation, among others. The creative approach exemplified in the scripting of this TV drama series is highly commendable. There are lots of scenes that will excite you, make you feel compassionate, and which you will equally learn from in November episodes.
Episode 21 - Monday, 2nd of November, 2020
Beatrice is faced with a difficult situation as her world closes in on her. Daniel feels guilty as everyone else in Arendsvlei attempts to get back to their normal way of living.
READ ALSO: Made for Each Other teasers: November 2020
Episode 22 - Tuesday, 3rd of November, 2020
Beatrice feels as if she is abandoned and confused after she wakes up in Bormanshoek. The reason is that the enormity of what she did becomes more real to her. Ronel and Gertie worry furiously about Beatrice in Arendsvlei. Bianca's plan to flirt with Krige irritates Janice.
Episode 23 - Wednesday, 4th of November, 2020
Gertie pleads with Beatrice to return home, and Hein puts his heart on the line. At the same time, Janice dares to tell the truth concerning what she feels.
Episode 24 - Thursday, 5th of November, 2020
Janice fights the feelings she has for Krige and makes an attempt to sort things out. There were some problems and fun at the same time because of the temporary principal position. Anton is frustrated increasingly with the guests in the house and plans to take drastic steps.
Episode 25 - Monday, 9th of November, 2020
The tension between Krige and Janice escalates, and at the same time, Lionel discovers that something is wrong somewhere. Beatrice struggles to find peace and serenity. Then, Natalie strives to bring the cottage under control, but Anton put his foot down.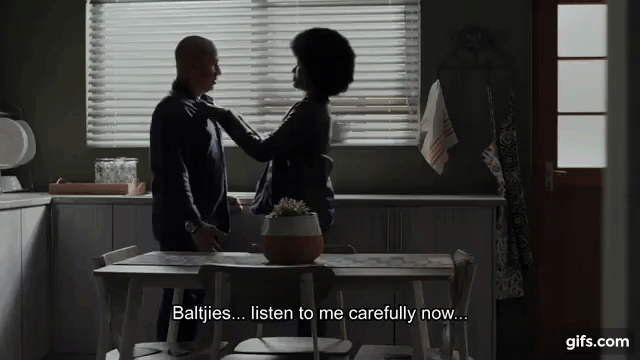 Episode 26 - Tuesday, 10th of November, 2020
Ronel's decision excites Gertie while Janice is unhappy after Krige shares a piece of information with her. Monique discovers that Bonnie has returned to Arendsvlei.
Episode 27 - Wednesday, 11th of November, 2020
Beatrice endeavours to find her direction on the new path she is threading, while Monique's past return to intimidate her. Thys has information to share with Ronel, and Pieter is afraid of what happens in the future.
READ ALSO: Rhythm City teasers: November 2020
Episode 28 - Thursday, 12th of November, 2020
The interview Ronel is about to have with the school's governing body makes her apprehensive. Because Candice refuses to take side against Anton, Natalie reprimands her.
Episode 29 - Monday, 16th of November, 2020
Debra's discovery shocks her while Lionel can no longer condone things. Karelse suspects Pieter and Debra might be up to something. Then, Anton and Monique have a perplexing encounter.
Episode 30 - Tuesday, 17th of November, 2030
After discovering that Bonnie has moved on with her life, Monique and Anton find some relief. A conclusion is reached on who should be the acting head since Beatrice is away for some time. Then, Beatrice needs Jake to assist her somewhere considered as very strange.
Episode 31 - Wednesday, 18th of November, 2020
On the first day that Ronel resumes her new job, she has a challenging decision to make. Monique arranges a night where she and some of the ladies would pamper themselves. However, upon sighting some guests she did not invite, she becomes furious.
Episode 32 - Thursday, 19th of November, 2020
Because of the emotional punches that Debra receives as a result of all Wendy did, she struggles to remain strong. At the same time, Ronel tries to make the governing body see things from her perspective while trying to convince them that the youngest person from a notorious family at Arendsvlei should be given a chance to study. Then, Hein makes all efforts to ensure that Natalie feels at home.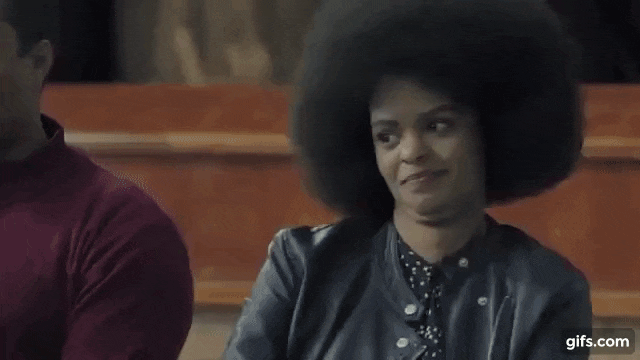 Episode 33 - Monday, 23rd of November, 2020
Bompie reconsiders his relationships with Monique, hoping they would get back together while Natalie tries to reach Anton. More so, Johnny informs Getie about the new person he started moving with, and someone visits the Galant.
Episode 34 - Tuesday, 24th of November, 2020
Bompie refuses to give Monique breathing space, and Anton warns him. Dorothy proposes assistance and an option for Wendy. Then, Jakes and Beatrice find themselves very often.
Episode 35 - Wednesday, 25th of November, 2020
Anton and Monique develop deeper feelings for each other by the day, unknown to them that a dark thing is prowling in the shadows. Jakes and Beatrice take time to acquaint themselves with each other, while Daniel and Thys are at each other's throats.
Episode 36 - Thursday, 26th of November, 2020
A special 18th birthday present that Yvette presents to Monique moves her to tears. After Bompie and Langes eat breakfast at the Wendy house, the former's nerves shatter. Then, Beatrice's Skype call with Sam has some consequences which are yet to be unveiled.
Episode 37 - Monday, 30th of November, 2020
Yvette is shocked, and Gertie tells Pieter about her feelings about everything. Also, Johnny has a challenging decision to make, while Wesley worries about Anton.
Beatrice
Beatrice needs to make a tough decision, and after the enormity of all she did sinks into her, she started to feel abandoned and confused on what next to do. At the same time, she has found herself in a new path, which she needs direction on. How does she manoeuvre her way out of all the situations she finds herself in? Find out from this month's episodes.
Janice
Janice is so much in love with Krige. Although she is trying to fight it, after finding out that Bianca is trying to flirt with him, she becomes jealous and unease. What will likely happen as she is planning to tell the truth about her feelings?
You cannot afford to miss any of the episodes described in Arendsvlei teasers for November, considering the exciting moments that each episode contains. Even if you have been watching drama series for long, you will soon find out something interesting.
READ ALSO: Lithapo teasers: November 2020
The Lithapo teasers also have lots of dramatic and entertaining episodes that will make you desire for more. As published recently on Briefly.co.za, Thandeka tries hard to separate Pabi and Senzo, but an untimely tragedy makes her consider the safety of her kids.
Then, after Senzo dies, Thandeka chooses not to revenge when Ma-Shezi walks all over her. Find out from the series if she feels comfortable with Pabi being made the second wife or not. Also, get to know what Patricia does after discovering that Cebile is pregnant.
READ ALSO:
Isibaya Teasers: November 2020
Skeem Saam Teasers: November 2020
Young Love teasers: November 2020
Source: Briefly News