Zoocci Coke Dope defends his stand behind anxiety: It's no joke
- Zoocci Coke Dope has received a little backlash over his album and a comment he made about anxiety
- Zoocci's album Anxiety was a personal one and he recently explained his meaning behind it
- One fan didn't agree with his portrayal of anxiety and let Zoocci have it - Zoocci was having none of it though
PAY ATTENTION: Click "See First" under the "Following" tab to see Briefly.co.za News on your News Feed!
Zoocci Coke Dope has received a little backlash over his album and a comment he made about anxiety. Some people have come forward and expressed how they feel Zoocci made anxiety look like something dope in his new album.
Having released his album Anxiety last year already, Zoocci felt the need to take to social media to address the claims. Anxiety is no joke and Zoocci knows that.
Zoocci posted a status on social media where he explained the importance behind his support to those with anxiety.
"Anyone can rally troops for a cause, no matter how ridiculous it may be. Respect yourselves enough to qualify the people and things you rally behind."
One person tagged Zoocci in a post where the explained to him in very simple words about how they felt about the way they believe he portrayed anxiety in his album.
'Take note, giving in to anxiety is not an accomplishment, just so you know Zoocci."
Seeing the comment, Zoocci decided to explain himself and make it clear that he did by no means mean to make anxiety seem like an achievement. Zoocci's response has since been deleted – choose your battles.
"Making an album that helps people not give in to it is way more than you'll probably ever do clever guy."
Briefly.co.za previously reported that seen as one of the most respect producers and hip hop artists in Mzansi, Zoocci Coke Dope opened up in an interview where he shared the sacrifices he has made to be the G.O.A.T he is today. He confessed that his family and even his personal life have been put on hold in order for him to pay full attention to his dream.
During the sit-down interview shared on Twitter, Zoocci explained that all the sacrifices he has made and is still doing is for him to be the greatest at what he does. Not wanting to miss out anything in the industry, Zoocci has not even seen his mother for a number of years. He was afraid with taking time off he would return and not be significant.
"I didn't see my mother for six years, like every time I thought of going to see her my only thought is what am I gonna miss, or will I come back and still and fit," he said.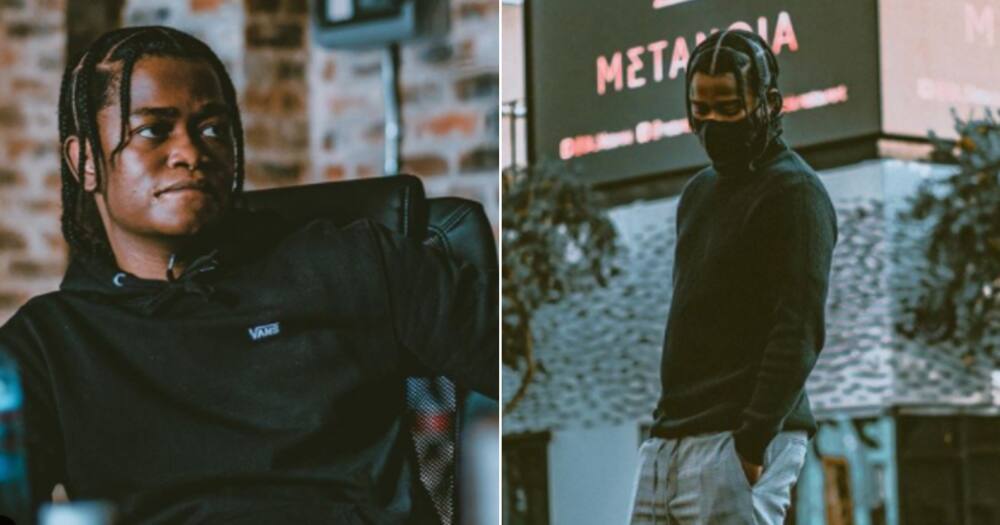 Enjoyed reading our story? Download BRIEFLY's news app on Google Play now and stay up-to-date with major South African news!
Source: Briefly.co.za