President Donald Trump's Twitter page rakes in a big R17m per tweet
- Donald Trump joined Twitter in 2009 but started becoming a heavy tweep in 2012
- When he became president in 2017, activities on his Twitter account increased exponentially
- Since 2009, he sent out over 45,608 tweets which were viewed, liked and retweeted heavily
- One of the most retweeted tweet from his profile is when he announced he had contracted COVID-19
PAY ATTENTION: Click "See First" under the "Following" tab to see Briefly.co.za News on your News Feed!
US President Donald Trump is undoubtedly one of Twitter 'warriors' commanding millions of followers and getting thousands of interactions in under two minutes after tweeting.
Trump joined Twitter in 2009 when he tweeted moderately but became a heavy tweep in 2012, about five years before he became president.
The market value of a single tweet from Trump is estimated at R17 million while the engagement value is about R76 million.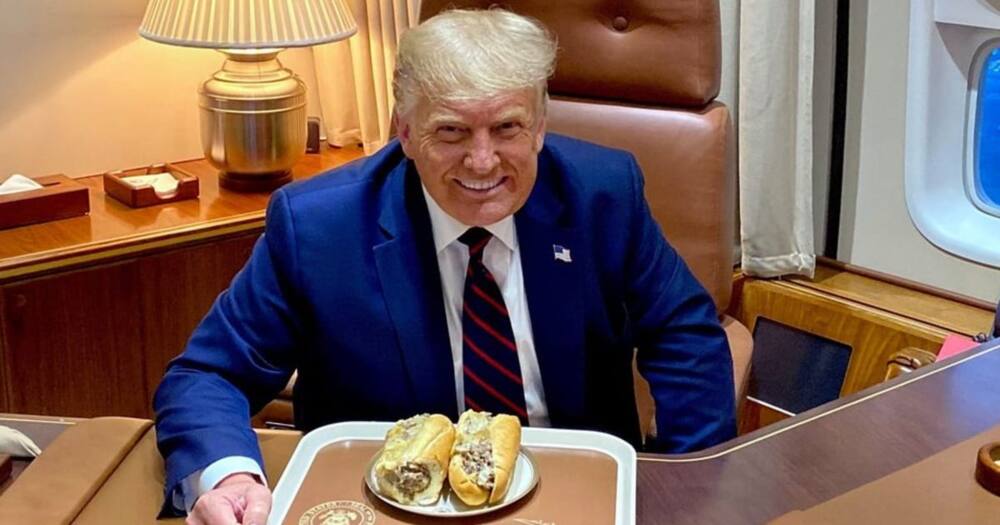 Why Trump's tweets matter
The US head of state uses his Twitter account @realDonaldTrump to not only communicate what he thinks or feels about certain issues but also uses the platform to announce some of the things he has done or plans to do as president.
His Twitter handle is a must-visit place for journalists interested in covering international affairs or other leaders who plan to strike some business deals with the US.
Even people perceived to be his enemies visit the handle. You never know what he might have said about you. Trump is ungovernable on Twitter and he can say anything.
Trump's tweets
According to analytics seen by Briefly.co.za, Trump has tweeted over 45,608 tweets since he started hitting the keyboard, with 2020 accounting for slightly over 4,616 tweets.
These tweets are sent from his personal account @realDonaldTrump, which he seems to handle all by himself, and has a following of 87.3 million people.
His official Twitter handle, which he rarely uses to communicate his mind, lash out at detractors and cheer supporters is @POTUS. It has 31.9 million followers.
Most engaging tweets from Trump
Since Trump started being a keyboard warrior, you will be surprised that his most engaging message on Twitter was, wait for it, when he announced that he had tested positive for Covid-19 alongside his wife.
As of Tuesday, October 28, it had accumulated over 1.8 million likes, over 410,000 retweets and up to 502,000 quote tweets.
However, the tweet below used to be his most popular about the COVID-19 topic (addressed by him as "Invisible China Virus") after the US president's initial reticence to face mask as preventive tools to fight COVID-19.
Trump's other viral tweet in 2020 was in May when he announced that the US will be designating ANTIFA as a terrorist organisation.
It has since accrued 210,000 retweets, over 102,000, quote tweets and a staggering 788,000 likes.
The Republican presidential candidate for the November 3 elections also had a good day on Twitter on July 2, 2017, when he termed CNN as fake news.
He shared an edited video showing him box down CNN outside a wrestling ring.
The clip has since been viewed by 39.5 million people, received over 292,000 retweets, 170,000 quote tweets and over 503,000 likes.
Foxnews, which is perceived to report 'nice' things about Trump has not been left out. Trump has also referred to it as fake news.
The New York Times has also been described by Trump as a "failing" media house after it brushed him the wrong way.
What gadget/ application does Trump tweet from
Trump use the following six methods to send out his messages on Twitter:
Source Number of tweets
Twitter for iPhone - 15,955
Twitter for Android - 14,753
Twitter Web Client - 12,952
TweetDeck - 527
TwitLonger Beta - 502
Twitter Media Studio - 363
Hashtags used by Trump
Trump is not a hashtag man. Maybe he doesn't need them. He gets his numbers without them.
However, these are the few hashtags POTUS has used.
Hashtag Number of tweets
#trump2016 - 926
#makeamericagreatagain - 565
#MAGA - 422
Value of Trump's tweet
You might have heard about Twitter influencers or promoters. You could be one of them or an aspiring one.
These people earn their money by completing special tasks on Twitter mostly provided by brands who pay them based on among many other things, the reach of the tweets and interactions.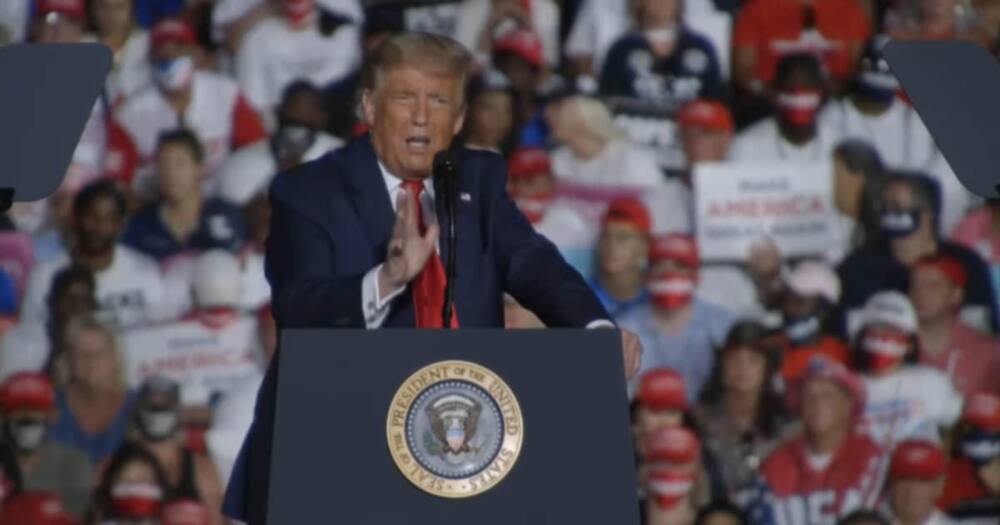 Obama has 124.3 million followers on Twitter.
Donald Trump has tweeted over 300 tweets these past days, the above tweet being deemed as the most expensive tweet he has shared recently.
In other Donald Trump, Briefly.co.za news, as the people of the United States of America prepare to elect Donald Trump or Joe Biden as their president for the next four years, Briefly.co.za takes a look at the social policy of Trump during his presidency.
Capital punishment
President Trump is a known advocate of capital punishment. He once took a full page advert in a prominent newspaper (which is very expensive) to ask the government to bring back the death penalty.
Voter fraud
Trump is known for his distrust of the election machinery of the United States. Even as the president of the greatest country on earth, he still laments that some people are planning to rig the coming presidential election against him.
Enjoyed reading our story? Download BRIEFLY's news app on Google Play now and stay up-to-date with major South African news!
Source: Briefly.co.za