Japanese lady reveals family abandoned her for marrying African man
- Yuka Itakura and Nick Mwashimba met in London where they were both pursuing masters degrees in different courses
- The two did not know each other much until during their graduation when Nick expressed his interest in Yuka
- He later invited her to Kenya where she met his family and he proposed to her before she went back to Japan
- The love birds met again after one year and they started arranging their wedding which was held shortly afterward
- Their marriage though beautiful has had the challenge of Yuka's mom cutting her off for marrying an African man
PAY ATTENTION: Click "See First" under the "Following" tab to see Briefly.co.za News on your News Feed!
When Yuka Itakura first met Nick Mwashimba in England, she thought he was an arrogant man who did not know how to treat other people with respect.
They were both pursuing their masters degrees in different courses but would meet during their music training because they were both members of the same music band.
Yuka and Nick opened up to Lynn Ngugi on what their journey of love and marriage has been like since he popped that question over a decade ago.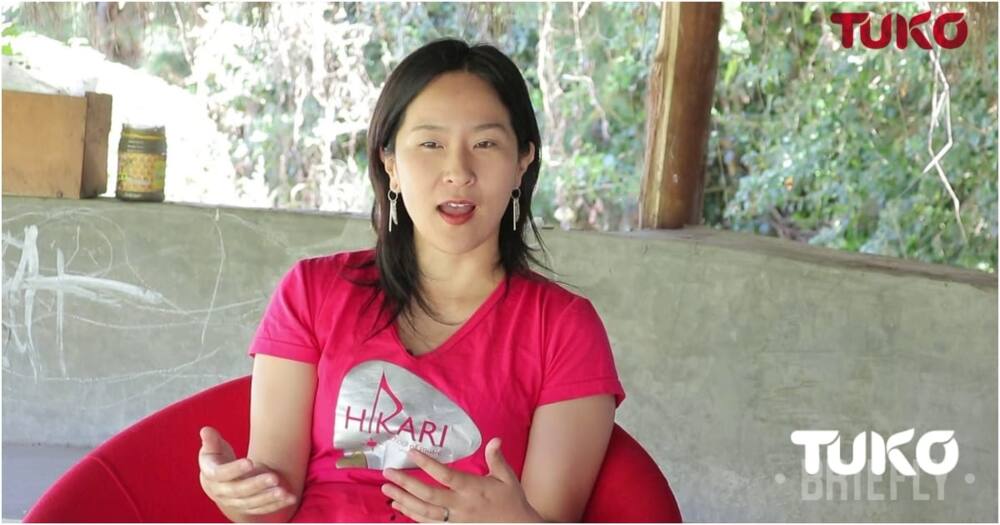 To begin with, all was not rosy because Yuka came from a broken family back in Japan, never experienced the love of family and many were the times she contemplated suicide.
"I was born to unfortunately a broken family. My dad was an engineer but was very abusive. He used to beat my mum and us. We grew up seeing my mum being beaten," she narrated.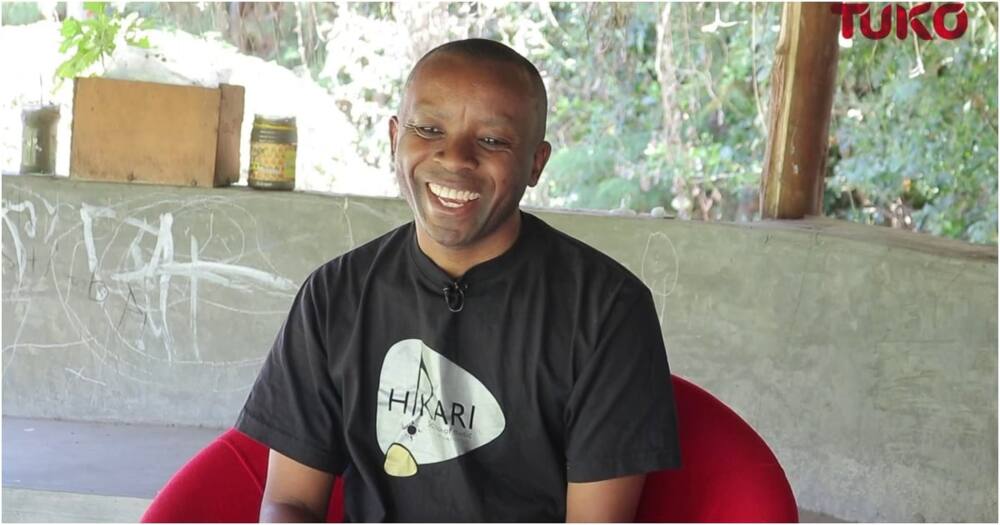 "We were also abused verbally and it made me not to have confidence in myself. I was convinced I was not good for anything. Like I would not make it in life," she added.
It was not until when she learned children were dying of hunger back in Africa in 2000 that she decided to go back to school to pursue a masters degree in humanitarian aid in London.
That was where the former Buddhist and now born again Christian met Nick who was at the time pursuing a masters degree in audio engineering and was the head of the music band of the church they both attended.
They did not exchange much and Yuka left for Nigeria to do her research and Nick would follow what she was doing through her Facebook posts but never expressed any interest in her.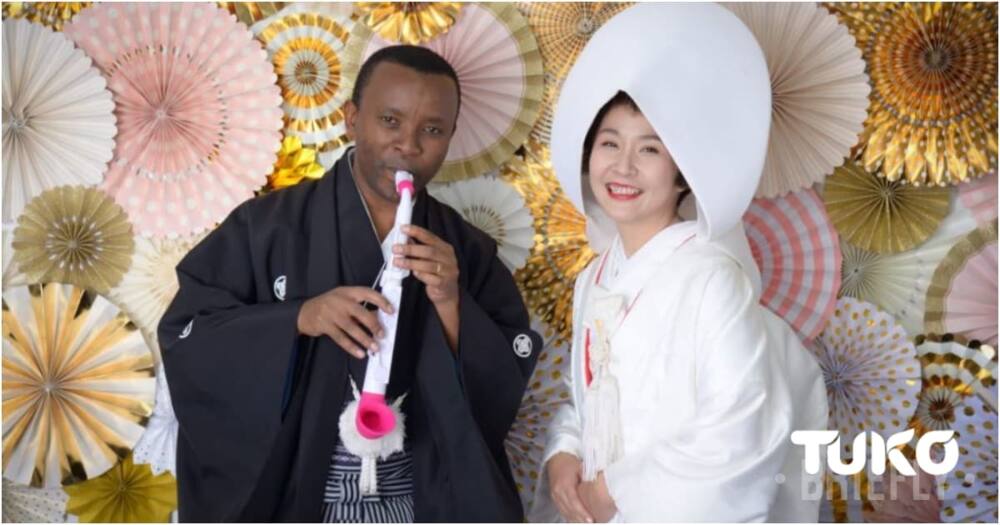 The two met again during their graduation after the 2007 post-election violence and that was when Nick first expressed his interest in Yuka saying he would love to be her husband.
The love birds kicked it off and before they knew it, she visited his family in Kenya where she was received warmly and his family kept asking when they were getting married.
To calm his family, Nick bought a ring and proposed to Yuka in front of his student at the school where he used to teach music at that time and an excited Yuka said a big yes.
"It was the whole school assembly with around 300 children and colleagues. He called me in front, he knelt down , he presented me a ring and he asked me will you marry me," she said.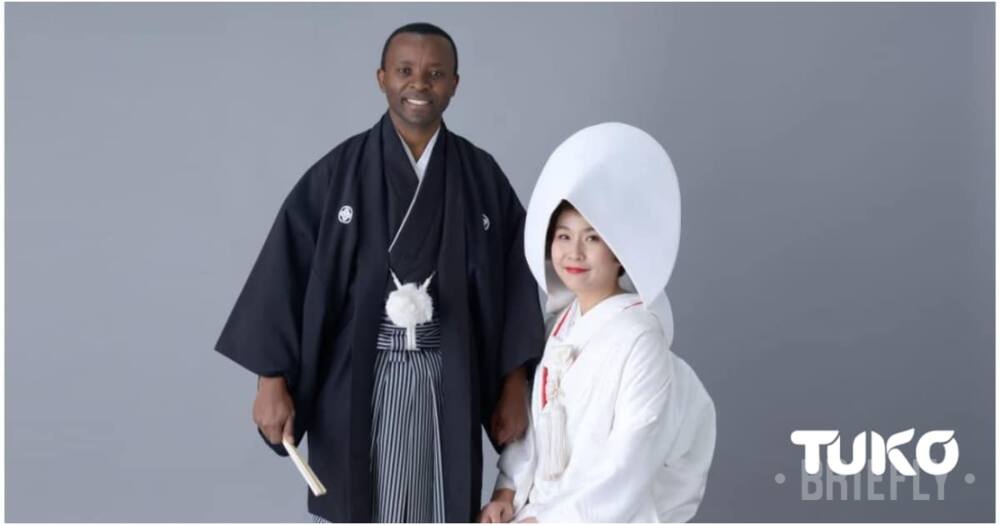 Back in Japan, Yuka's relationship with her parents was deteriorating from bad to worse after she told them that she not only had a Kenyan boyfriend but was engaged already.
"My mom completely cut me off when I told her I had a Kenyan boyfriend. She said it was a no go zone unless it was an Italian, a British or American but not African," said the mother of two girls.
That did not stop the love birds from building their relationship and for one year, they worked hard to make sure they overcame all hurdles that came their way including Nick building his relationship with Yuka's parents.
A year later, she managed to return to Kenya while working with an NGO and that was when they arranged their wedding which was attended by Yuka's mother and her friend.
Ten years later, the couple is blessed with two beautiful daughters and are running their own music school with students from across the globe
Enjoyed reading our story? Download BRIEFLY's news app on Google Play now and stay up-to-date with major South African news!
Source: Briefly.co.za