Mehek 3 teasers: November 2020
If you have ever thought about the situation when a person suffers from amnesia, you might want to check out Mehek 3. You will be puzzled by how exciting and confusing this situation can be. How would the main character filter those that have the best intentions towards her and those with ill motives? Meanwhile, you might want to read through Mehek 3 teasers for November 2020 to catch up on the plot of the show.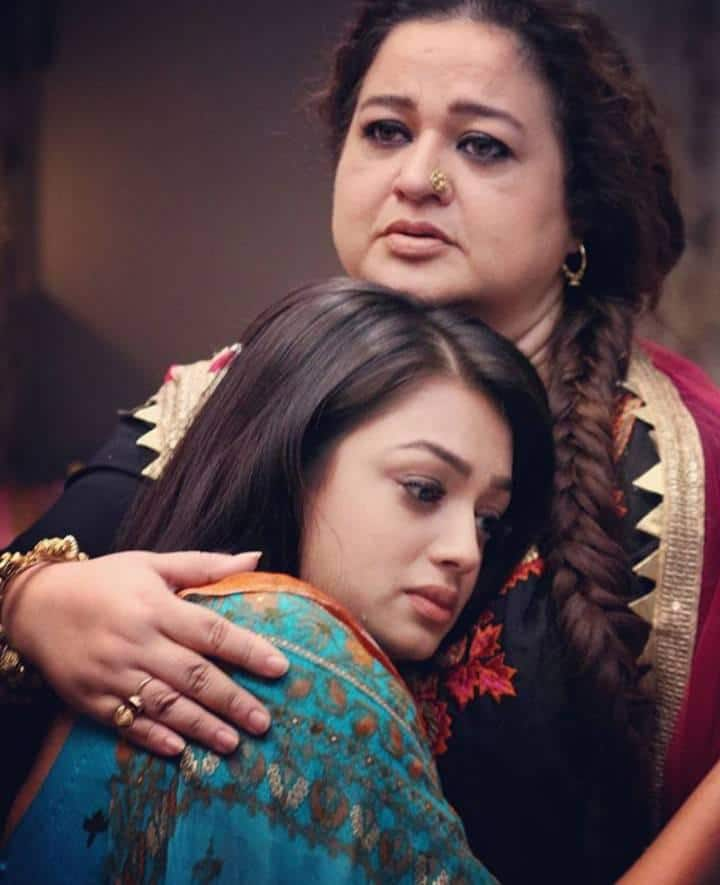 Mehek is an exciting soap opera that is centred on the love between two people from different social backgrounds. Mehek hails from a humble family, and she falls in love with Shaurya from a wealthy family. Their social differences pose a challenge to their relationship as those around them plot to separate them. In the process, Mehek gets involved in an accident that affects her memory. Luckily, she experiences flashes of her past life that help in making her remember her past. Will she recognise the love of her life? If so, how will she know those that are for her? Mehek 3 teasers for November 2020 provide highlights on how far the show has come.
Mehek 3 teasers for November 2020
In the most recent Mehek 3 episodes, the focus seemed to have shifted from Mehek to Dennis, as he tried to process Leleti's death. The unfortunate experience seemed to have taken a toll on him, and he blames Eddie for what happened. Luckily, Karan was gracious enough to help with investigations. How far will he get in solving the mystery?
Episode 24 - Monday, 2nd of November 2020
Dennis finds out more details about what his mother went through back in Africa, and the details make him distraught. Mandhar's situation worsens as his mother turns against him.
Episode 25 - Tuesday, 3rd of November 2020
Dennis burns with rage at the thought of Eddie not updating him about Leleti's death, and Mehek realises her real identity, and it becomes a catalyst for a sudden turn of events.
Episode 26 - Wednesday, 4th of November 2020
Archie's past mistakes haunt her, and she second-guesses revealing the truth. Meanwhile, Dennis convinces himself that Eddie is responsible for Leleti's death.
READ ALSO: Antara teasers: November 2020
Episode 27 - Thursday, 5th of November 2020
The Sharmas are disappointed when Nehal's secret is let out, and Priya tries to calm Dennis down. Shaurya shows up on time to rescue Mehek, and Karan investigates the murder of Leleti.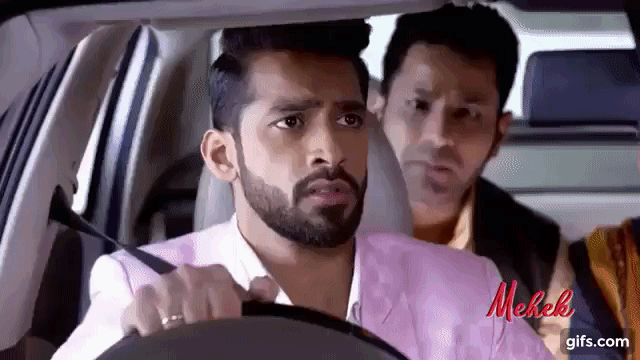 Episode 28 - Friday, 6th of November 2020
Shaurya opens up about what he feels regarding the relationship between Nehal and Vicky, and Priya tries her best to make Dennis lively as he processes his emotions.
Episode 29 - Monday, 9th of November 2020
The members of the Khanna family encounter a life-threatening situation, and Amit meets up with Norah and tries to observe Sanjana's odd behaviour.
Episode 30 - Tuesday, 10th of November 2020
Mehek worries about Shaurya's change in behaviour and the neighbours speculate that Nehal could be pregnant. Karan believes that he has proof to claim that Sanjana is guilty of the murder of Leleti.
Episode 31 - Wednesday, 11th of November 2020
Nehal expresses her concern regarding Shaurya's attitude towards Vicky, and Karan wants to see the doctor and receive the report regarding Leleti's death. He hopes that the information will provide evidence against Sanjana. Meanwhile, it looks like Shaurya's situation is worsening.
Episode 32 - Thursday, 12th of November 2020
Sanjana interferes with the relationship between Norah and Karan, and Nehal feels like Mehek treated her better than she should have. Shaurya asks Dennis for forgiveness for mistreating Priya. Aunty Dolly expresses her dissatisfaction about Nehal joining the Khanna family.
Episode 33 - Friday, 13th of November 2020
Eddie gets overwhelmed by emotions and does the unthinkable, and Armaan holds back on his mission. On the flip side, everyone expresses their excitement regarding Vicky and Nehal's wedding.
READ ALSO: Die Presidentsvrou teasers (The First Lady) November 2020
Episode 34 - Monday, 16th of November 2020
The relationship between Eddie and Dennis gets better after Eddie's health scare, and Neeva experiences a life-threatening ordeal. Nehal and Vicky fail to see the red flags in everything that is happening.
Episode 35 - Tuesday, 17th of November 2020
Shaurya's behaviour makes Mehek confused, and the members of the Gabela family marvel when they hear about Eddie's discharge from the hospital. It looks like disaster is about to strike at the White Chillies.
Episode 36 - Wednesday, 18th of November 2020
Shaurya tackles the difficult task of stoping Armaan from his mission, and Norah and Karan join forces in trying to prove that Sanjana is guilty.
Episode 37 - Thursday, 19th of November 2020
Shaurya manages to escape, although the chances of him getting to the location on time to save everyone from the terror attack are slim. Meanwhile, Khanna supports Eddie in raising funds for his business.
Episode 38 - Friday, 20th of November 2020
Nehal and Mehek realise the inconsistencies in Naleeni's behaviour; hence, they agree to keep an eye on her. Sanjana is confused as she thinks that Norah could be falling in love with someone else.
Episode 39 - Monday, 23rd of November 2020
PD witnesses something that leaves him shaken, and Mehek questions Naleeni about aiding Armaan in his plans. Karan tries to grill Sanjana to open up, but his efforts do not bear fruits.
Episode 40 - Tuesday, 24th of November 2020
One of the members of the Sharma family passes on, and their demise causes the family to experience grief, and Naleeni realises that Mehek is the only person that could help her. It looks like the Gabela family business has gotten to the point of no return.
READ ALSO: Zara's Nikah teasers: November 2020
Episode 41 - Wednesday, 25th of November 2020
Mehek realises the inconsistencies in what Shaurya is telling her, and this makes her doubt his identity. Meanwhile, Khana meets Eddie to deliver some good news regarding his online business.
Episode 42 - Thursday, 26th of November 2020
Nehal and Kanta offer help to Mehek in determining the truth about Shaurya's identity. On the flipside, Norah and Karan continue with their mind games hoping that Sanjana will confess her contribution in Leleti's death.
Episode 43 - Friday, 27th of November 2020
Armaan and Abbajaan cross paths and Mehek makes a move that helps in saving Shaurya from captivity. Dennis stops Priya from opening up about her past relationships.
Episode 44 - Monday, 30th of November 2020
Mehek and Shaurya come up with a new plan on how to rescue Neeve, and Abbajaan expresses his suspicions about Nahida. Dennis and Priya try to rekindle an old flame by spending the night together, and Dennis plans a surprise for her.
READ ALSO: A Perfect Lie teasers: November 2020
Mehek
Mehek notices some inconsistencies in Shaurya's behaviour and tries to brush them off, although she seems concerned. Later, she does something that saves Shaurya's life, although she convinces herself that someone is impersonating him. What will she do to put her worries to rest?
Dennis
Dennis finds out more details about what happened to Leleti when she was away, and the information breaks his heart. He gets so bitter that he blames Eddie for the death of Leleti. This situation makes his relationship with Eddie complicated, although when they sort their differences, they become best friends, and he even supports him in his business.
Mehek 3 teasers for November 2020 are a reflection of how engrossing the show is getting by the day. If you are not a fan, you might want to consider jumping on to the bandwagon by tuning in to Zee World at 17h00 every Mondays to Fridays. You will have a mindblowing experience.
READ ALSO: Call for a Hero teasers: November 2020
Briefly.co.za recently reported interesting details about Call for a Hero teasers for November 2020. You ought to check them out for updates on the show.
Call for a Hero teasers highlight the enmity between Rajveer and Rastogi and how they affect those around them. Rastogi gets dragged in the mud and is accused of killing Vittal.
READ ALSO:
Durban Gen Teasers: November 2020
Made for Each Other teasers: November 2020
Rhythm City teasers: November 2020
Source: Briefly News