Game of Love: December 2020
Some say blood is thicker than water; however, some of the experiences that people go through because of family members can make you want to question this statement. It is so heartbreaking to think that the people whom you believe should defend you turn against you. If you found yourself in this critical situation, how would you go on with life? The snippets of Game of Love teasers for December 2020 highlight how complicated the situation can be and how to navigate it.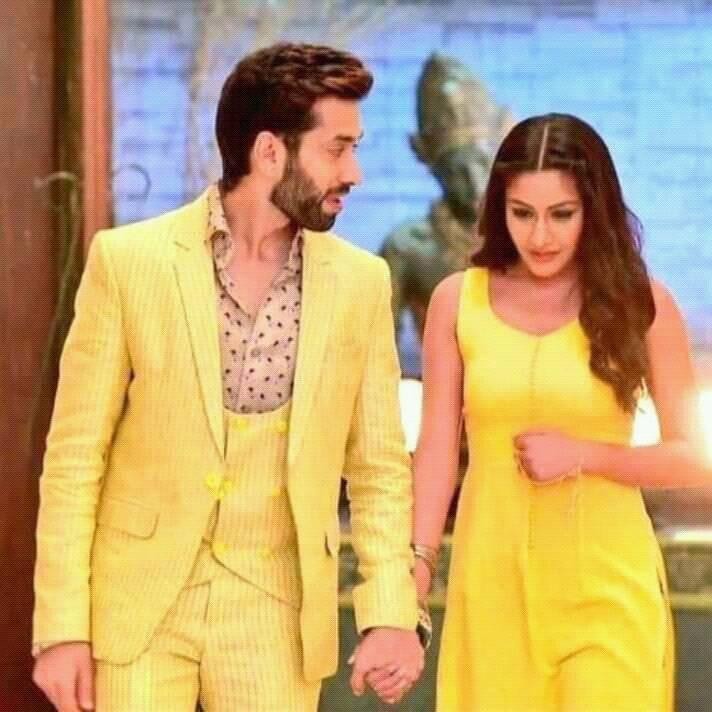 Game of Love is a thrilling soapie that features the lives of three brothers who try to unite the family. Their efforts are thwarted when the women they marry are unwelcome in their homes. Some of the women threaten the relationship of the brothers. Will they defend their marriages or the bond that they have nurtured over the years? Game of Love teasers for December 2020 highlight the ins and outs of the plot of the show.
Game of Love teasers for December 2020
Some Game of Love cast members like Anika have the best intentions towards everyone, although they face so much backlash. The uncomfortable situation threatens her relationship with Shivaay. Will she overcome the tides that are coming her way?
Episodes 431 - 432 Tuesday, 1st of December 2020
Shivaay and Anika try to stop robbers from stealing the school bus, although the attempt results in Anika being held hostage and the bus speeding away.
Shivaay rescues the children as the bus goes down the cliff. Shivaay stays inside the bus as it falls off the cliff, and Anika jumps off the bus.
Episodes 433 - 434 - Wednesday, 2nd of December 2020
Anika and Shivaay make it to their new house in Goa, and Omkara opens up about some shocking information to the members of the Oberoi family. He confronts them for letting Anika and Shivaay leave the mansion.
Rudra and Omkara chat with Shivaay via a video call, and they vow to be united. Later, Shivaay hooks up with the estate officer to discuss the logistics of the new business.
Episodes 435 - 436 - Thursday, 3rd of December 2020
Omkara spends his first day at his place of work, and the rest of the members of the Oberoi family differ in opinions about the idea.
Someone sneaks into the house and scares Anika, and later, Shivaay engages Anika in singing to make her calm down.
Episodes 437 - 438 - Friday, 4th of December 2020
Tej destroys everything belonging to Shivaay, and this makes Rudra and Omkara sad. Meanwhile, Shivaay crosses paths with the goons, and they hit him on the head.
Anika tries to chase a strange woman, and Omkara reminds Tej that he cannot separate Rudra and Shivaay.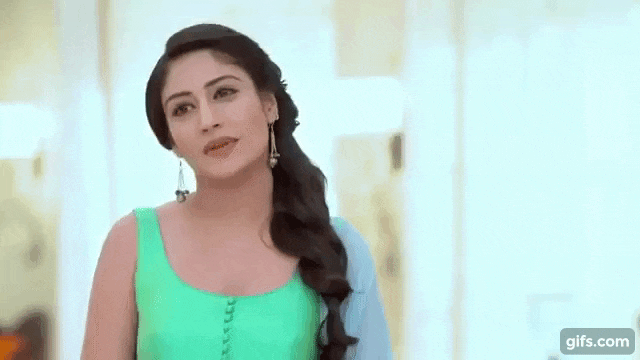 Episodes 439 - 440 - Saturday, 5th of December 2020
Anika falls unconscious, and Gauri does the unexpected while in the house.
Gauri doubts Tia's intentions, and Dr Veer attends to Anika and helps her regain consciousness. He also tells Shivaay that he is their neighbour.
Episodes 441 - 442 - Sunday, 6th of December 2020
Anika sees a woman and rushes to the kitchen to find her, and Gauri expresses her doubts about whether Tia is blind.
Gauri decides to expose Tia, and later, she joins Omkara and Rudra. They head out to visit Anika and Shivaay for a feast.
Episodes 443 - 444 - Monday, 7th of December 2020
The members of the Oberoi family plan for a carnivore for their new year party, and Gauri causes the mysterious lady to be arrested.
Shivaay introduces Dr Veer to Gauri, Omkara, and Rudra, and later, the doctor engages Anika in a conversation to find out what happened to her.
Episodes 445 - 446 - Tuesday, 8th of December 2020
Anika falls unconscious, and when she gets back to her senses, she reveals the details of the mysterious lady, and the information leaves everyone shocked. They decide to check out the CCTV footage, and they are surprised to find out something different.
Anika complains about the mysterious woman, and Shivaay decides to investigate the matter.
Episodes 447 - 448 - Wednesday, 9th of December 2020
Shivaay realises that someone is conspiring to make Anika believe that she is mad, and Dr Veer swears to go on with his plan.
Anika believes that she is running mad, and this makes Shivaay helpless when she asks him to send her to a mental asylum.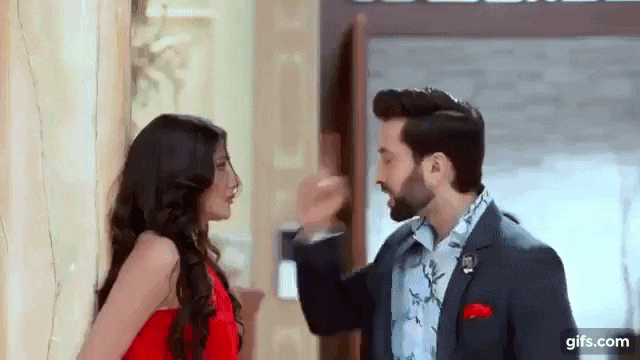 Episodes 449 - 450 - Thursday, 10th of December 2020
Anika and Shivaay agree to try and trap their mysterious enemy. They create a scenario where Shivaay pretends to leave the house, and Anika stays behind.
Shivaay attempts to catch Komal, although Dr Veer kidnaps Anika as Komal does an awful thing to end the chaos.
Episodes 451 - 452 - Friday, 11th of December 2020
Gauri commits a costly mistake, and Dr Veer prevents Komal from opening up about the truth to Shivaay. Later, he injects Anika, and she becomes paralysed.
Shivaay receives an anonymous parcel, and Rudra manages to stop Bhavya from leaving the country and asks her to marry him.
Episodes 453 - 454 - Saturday, 12th of December 2020
Shivaay enjoys his brothers and their wives' company and forgets about the risk that he is in.
Anika and Shivaay plan Bhavya's and Rudra's engagement ceremony. They are not aware that Dr Veer is planning to murder Shivaay.
Episodes 456 - Sunday, 13th of December 2020
Shivaay feels drowsy, and when Dr Veer checks his vitals, he declares him dead, and the news devastates everyone.
Episodes 457 - 458 - Monday, 14th of December 2020
Gauri and Anika reveal the treasure hunt before the ceremony, and Shivika gets emotional during the engagement ceremony.
Shivaay reconnects with Dadi via video call during the engagement ceremony. Later, he plans the Lohri ceremony, and this makes Anika shocked.
Episodes 459 - 460 - Tuesday, 15th of December 2020
Svetlana teams up with Dr Veer to murder Shivaay during the Lohri ceremony, and the events of the ceremony remind Anika about the man that cursed her.
Svetlana and Veer struggle to hide Komal's body as Shivaay and the rest of the family engage in Lohri celebrations. The event strengthens his relationship with Anika.
Episodes 461 - 462 - Wednesday, 16th of December 2020
Rudra stumbles upon Komal's corpse in Veer's house, and this makes him shaken. Veers signals Svetlana about the impending danger.
Shivaay reaches out to the police to inform them about his latest findings, and this makes Dr Veer shocked. Later, the police show up at the premises with sniffer dogs.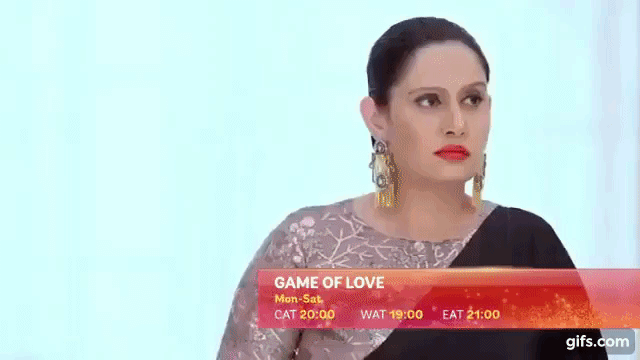 Episodes 463 - 464 - Thursday, 17th of December 2020
The brothers and their wives focus on the occasion while Tej and Dr Veer curate a plan to eliminate Shivaay.
Tej tries to get to Shivaay and talk to him, although Omkara stops him. Shivaay orders Omkara to let him be; he does not imagine that he can harm him.
Episodes 465 - 466 - Friday, 18th of December 2020
Shivaay realises that Tej took drugs to fake his heart attack, and Tej asks the brothers to forgive him. He also pleads with them to go back home.
The brothers gang up against Tej and throw him out of the house, and an unknown person reaches out to Shivaay. On the flip side, Dr Veer decides to ruin Shivaay's life by burning down his property.
Episodes 467 - 468 - Saturday, 19th of December 2020
Shivaay's office burns down, and the thought of the loss overwhelms him. Later, Tej and Veer ask Lili to fetch his diary and obtain his banking details.
Shivaay receives his bank statement, and the details leave him shaking.
Episodes 469 - 470 - Sunday, 20th of December 2020
Shivaay's bank account balance makes him restless, and Anika expresses her concern about his restlessness.
Anika plans to find out more details about Shivaay's foe; hence, she attends the Chumin function to execute her plan.
Episodes 471 - 472 - Monday, 21st of December 2020
Anika pretends to leave the function, and when Shivaay comes to see her off, Veer covers his face with a mask and follows her.
Shivaay asks everyone else to go back to the mansion, although Anika opts to go back to him. Shivika discovers some shocking details about Veer, and Tej falls into a trick and signs legal documents.
Episodes 473 - 474 - Tuesday, 22nd of December 2020
Anika and Shivaay unveil more information about Veer, and the Oberois learn about the mansion being auctioned.
The members of the Oberoi family watch as all their possessions get auctioned. Meanwhile, Shivaay anxiously waits for the funds to be transferred, and Veer's partner bids for the property.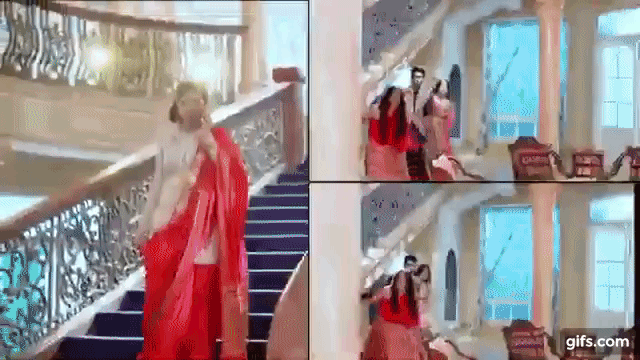 Episodes 475 - 476 - Wednesday, 23rd of December 2020
Shivaay succeeds in buying the Oberoi mansion, and when Svetlana opens up about the Kalyani Mill secret, he proves her wrong.
The brothers agree to unite the family by getting rid of the partition. Later, Shivaay spots Veer across the streets, and he speeds towards him.
Episodes 477 - 478 - Thursday, 24th of December 2020
Anika attempts to track Veer, although she gets caught in the process. Meanwhile, Shivaay expresses his dislike for Valentines Day.
Dr Veer tries to scare Anika, although Anika manages to escape and run towards Shivaay.
Episodes 479 - 480 - Friday, 25th of December 2020
Shivaay takes so many bottles of alcohol on Valentine's Day, and it ends up in him killing Anika!
A police officer shows up with Anika right before Shivaay gets arrested, and this makes him believe that the other lady was a fraudster.
Episodes 481 - 482 - Saturday, 26th of December 2020
Anika's clone passes all the tests and makes Shivaay prove her identity.
Anika gets back to her senses and tells Rudra and Omkara about a plan to mislead Veer about her death.
Episodes 483 - 484 - Sunday, 27th of December 2020
The brothers rejoice when Anika manages to make Veer join their side. Later, Veer sends Anika on a risky mission.
The brothers attend the Sangeet ceremony, although Veer spikes their drinks with bhang.
Episodes 485 - 486 - Monday, 28th of December 2020
Veer opens up about Soumya being on his aide, and the news leaves Anika and the brothers shocked.
The brothers learn about Svetlana, Tia, and Soumya being sisters, and Anika fills Gauri in on how she pulled her moves.
Episodes 487 - 488 - Tuesday, 29th of December 2020
The police show up unexpectedly during Shivaay's party, and they attempt to arrest his mother.
Shivaay reunites Roop with the Oberoi's, which makes Soumya annoyed. Later, Veer makes a shocking confession.
Episodes 489 - 490 - Wednesday, 30th of December 2020
The women in the Oberoi mansion show off their sexy moves, and they make the men impressed.
Veer's plan to get back at Shivaay does not bear fruits. Later, Roop misleads Jahnvi and Pinki about Tia.
Episodes 491 - 492 - Thursday, 31st of December 2020
Veer learns that Shivaay has kept Tia at a secret place. He asks Anika to convince Shivaay to take Tia out of the house. Later, Shivaay and Anika are stunned as Tia gets kidnapped!
Shivaay and Anika rejoice after successfully fooling Svetlana. Tia gains consciousness and Shivaay questions her about the purpose of visiting him. Will she reveal the truth?
Shivaay
Shivaay goes through a rollercoaster of emotions that force him to relocate to Goa. This decision does not sound to be the best as he ends up fighting another battle with Dr Veer. However, he manages to outshine him and reclaim his family's property. Will Dr Veer get back at him?
Anika
Anika's life gets threatened when Tej joins forces with Svetlana and Dr Veer to prove to her that she is mad. However, she plays a trick on the doctor and ends up exposing him. Later, she stands by Shivaay when his family nearly loses everything. Is this experience the last threat to their lives?
Game of Love teasers for December 2020 have not pre-emptied everything that is going to happen in the oncoming episodes. Therefore, if you wish to find out more details about the soap opera, make sure to tune in to Starlife every day.
READ ALSO: Uzalo Teasers: December 2020
Briefly.co.za recently published puzzling Uzalo teasers for December 2020, and it looks like the drama in the show heightens by the day.
Check them out to find out more details about what will happen to Gabisile and Sibonelo. Will their woes end?
Source: Briefly News