Made for Each Other teasers: December 2020
What will happen to your favourite Made for Each Other characters in December? The series is attracting high viewership ratings for Star Life because it is getting more interesting by the day. Join the thousands of people across the globe who never misses a single episode of this show. Check Made for Each Other teasers for December 2020 regularly for more updates to get first-hand information about the upcoming twists in the story.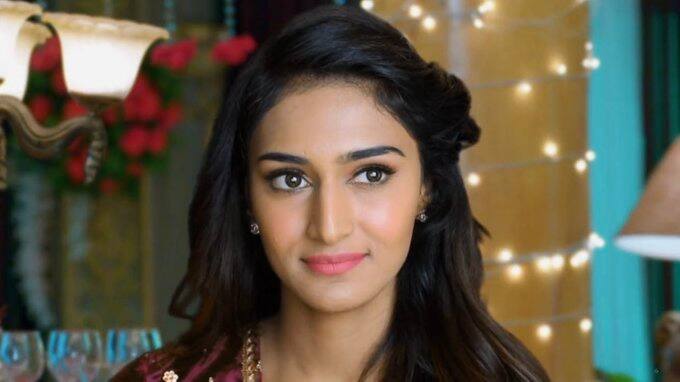 Would you stay in a romantic relationship that makes you cry all the time? Prerna and Anurag's love faces challenges every time happiness knocks into their lives. However, the two are couples' goals because they never give up on each other.
Made for Each Other December 2020 teasers
Made for Each Other cast saved the best scenes for the season finale. My Identity will replace this series from Tuesday 15 December 2020 at 20h00. You will miss the show after it ends because its iconic ending will always linger on your mind.
1/12/2020: Tuesday (Episodes 441-442)
Kukki discovers that Kaushik is in love with her, and Anurag helps Prerna because she is wounded. Moloy tries to expose Komolika's evil plans, and Prerna claims Anurag is pretending he cares about her well-being. Anurag confesses the guilt he feels for hurting her and apologizes.
2/12/2020: Wednesday (Episodes 443-444)
Kukki gets irritated when Anushka seduces Kaushik and Prerna and Anurag are trapped in a room after an argument. She opens up to him about the pain she has been holding in her heart because of how he has been treating her. Later, Prerna is surprised by Anurag's caring actions towards her, and Komolika slaps Ronit for messing up her plans. Anurag is startled when Prerna faints.
3/12/2020: Thursday (Episode 445-446)
Komolika confronts Anurag for getting emotional over Prerna's health condition, and Prerna exposes the truth when she regains consciousness. Komolika gives Prerna an ultimatum, and Anurag comforts Samidha. Komolika and Anurag get into an argument later.
4/12/2020: Friday (Episode 447-448)
Samidha takes care of Prerna, while Mr Bajaj becomes upset about an avoidable mistake. Anurag considers confessing the truth to Prerna, who is shocked when she reads a newspaper article about her. Kolomika tries to flirt with Anurag in vain, and Komolika is surprised when Prerna agrees to sign the papers without putting up a fight.
5/12/2020: Saturday (Episode 449-450)
Prerna demands Komolika should honour their deals and protect the orphanage. Mr Bajaj and Anurag cannot see each other eye to eye, and Anurag panics when the brakes of his car stop working while he is driving. Komolika reveals and brags about her success, while Priyanka's sister discovers shocking information.
6/12/2020: Sunday (Episodes 451-452)
Kaushik confesses the truth to Kukki after talking to Nivedita. Anurag suspects that Nivedita and Komolika are up to no good, and Prerna is taken aback by the discoveries she makes. Komolika is excited by the vital information she has discovered. Prerna and Samidha spend a quality bonding session together, and Mr Bajaj observes while Kaushik and Kukki hold a secret conversation.
7/12/2020: Monday (Episodes 453-454)
Kaushik sneaks into the college to steal evidence that will prove Kukki's innocence, and Anurag's family is surprised when he acts caring and loving towards Komolika. Komolika discovers that Sneha is alive and plots to silence her, while Kukki thinks about revealing to Prerna that she loves Kaushik. Anurag lends Nivedita a shoulder to lean on.
8/12/2020: Tuesday (Episodes 455-456)
Kaushik lands in multiple problems at college, and Nevidata receives a phone call from Anupam. Kukki confesses to Prerna the love she feels for Kaushik. While Nivedita receives Anupam's phone call, Kaushik lands in severe trouble in his college. The Basus and Bajajs are shocked by Kaushik's bravery and determination to clear Kukki's name. Anurag slaps him at the principal's office later because he jeopardized his studies to save Kukki.
9/12/2020: Wednesday (Episodes 457-458)
Anurag goes to court with Kukki to support her as she appeals the case before the court. Prerna shocks him later by informing him that Kukki and Kaushik love each other. Komolika reveals to Anura the truth behind Bajaj City project when he confronts her, and MR Bajaj discovers the motives behind Prerna's actions.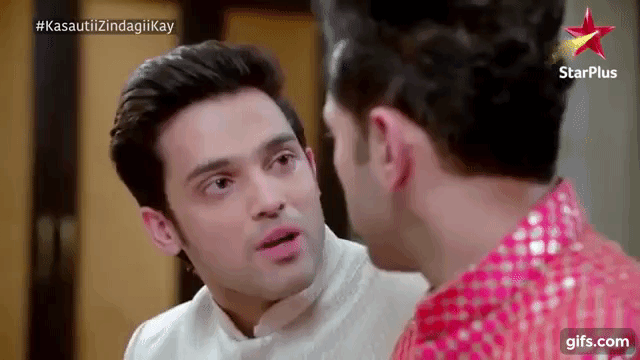 10/12/2020: Thursday (Episodes 459-460)
Anupam unexpectedly shows up and surprises Nivedita and Mohini. Komolika gets enraged when Mr Bajaj makes a bold and smart move. Priyanka discovers the secrets Komolika is hiding, and Prerna informs Anurag that he has a debt to pay.
11/12/2020: Friday (Episodes 461-462)
Priyanka's suggestion excites Prerna and Komolika plans to adopt Samidha. Kaushik confesses his love for Kukki and takes her to the hospital when she collapses. The doctors diagnose a life-threatening illness in Kukki's body.
12/12/2020: Saturday (Episodes 463-464)
Anurag apologizes to Prerna for not being by her side in trying times, and Kukki's lies hurt Kaushik. Prerna learns about something that leaves her in shock and confusion. Prerna threatens to cut off Chandrika's finger if she holds back from telling her the truth. Shivani and Anushka offer Kukki sensible advice while shocking news throws Mohini and Nivedita off balance.
13/12/2020: Sunday (Episodes 465-466)
Anurag gets emotional when Prerna explains to him about Samidha's tribulations, and Kukki admits to Kaushik that she loves him. Komolika makes an irrational decision, and Anurag sets off to save Prerna after learning about Komolika's plan. While Mohini overhears a shocking detail, Anurag decides to confess the truth to Prerna.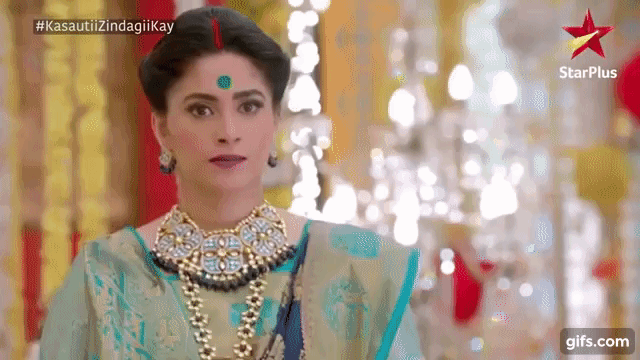 14/12/2020: Monday (Episodes 467-468)
Anurag shows Prerna evidence of Komolika's dangerous plans in tears, and some goons hurt him at the temple later. Disaster strikes at the Basu mansion, while Anurag and Prerna reunite at the temple.
Anurag and Prerna
Anurag escapes from getting into a car crash when his car's brakes fail. He apologizes to Prerna for hurting her in the past and reveals what he has found out about Komolika's plan to kill him. The two reconcile at the temple, but troubles strike at the Basu mansion shortly after their reconciliation.
Kukki and Kaushik
The teenagers find it challenging to express the love they feel for each other. Kukki confides in Prerna about her feelings for Kaushik. Later, Anurag gets upset with Kaushik for sneaking into the college. Anurag regrets slapping him later when Prerna explains to him that he made a mistake intentionally to get hold of evidence that proved Kukki's innocence because he loves her.
Words cannot express the emotions you will feel while watching the series. If you did not feel goosebumps while reading Made for Each Other teasers for December 2020, watch the episodes. You will not only experience goosebumps but also varying intense emotions from sadness to happiness while watching the show's emotional scenes.
READ ALSO: Zee World Silver Lining: cast and crew, the full story, plot summary, episodes, teasers
Briefly.co.za introduces you to the full story and real names of Zee World Silver Lining cast. Fate separates two orphans, Isha and Ira, but reunites them when they are all grown. Isha becomes a radio presenter to use the media as a tool for searching for her sister.
The sisters are caught in the middle of a complicated love affair with their childhood friend named Sam. Who will Sam choose between the two sisters? The story is as exciting as any other love series you have watched.
Source: Briefly.co.za