What will happen to your favourite Made for Each Other characters in December? The series is attracting high viewership ratings for Star Life because it is getting more interesting by the day. Join the thousands of people across the globe who never misses a single episode of this show. Check Made for Each Other teasers for December 2020 regularly for more updates to get first-hand information about the upcoming twists in the story.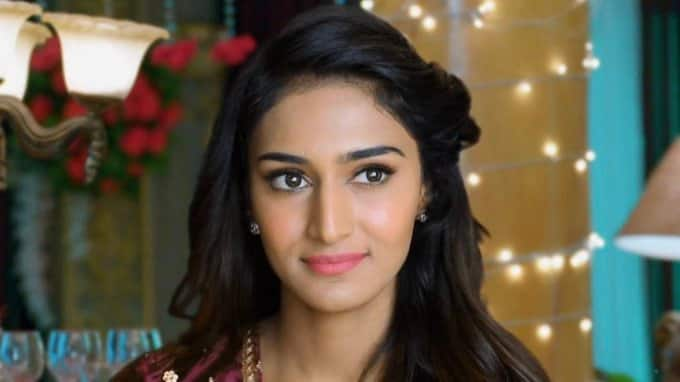 Would you stay in a romantic relationship that makes you cry all the time? Prerna and Anurag's love faces challenges every time happiness knocks into their lives. However, the two are couples' goals because they never give up on each other.
Made for Each Other December 2020 teasers
Naveen and Komolika attempt to destroy Prerna and Anurag's love. Will they get what they want? The only way to find the correct answer to this question is to watch the Made for Each Other series devotedly on Star Life from Mondays to Sundays at 20h00 and 20h30.
1/12/2020: Tuesday (Episode 441-442)
Tension rises when everyone learns that Prerna is inside the house that is on fire. Anurag does not think twice about his safety when he discovers that Prerna is in danger. He dashes into the burning house to save her.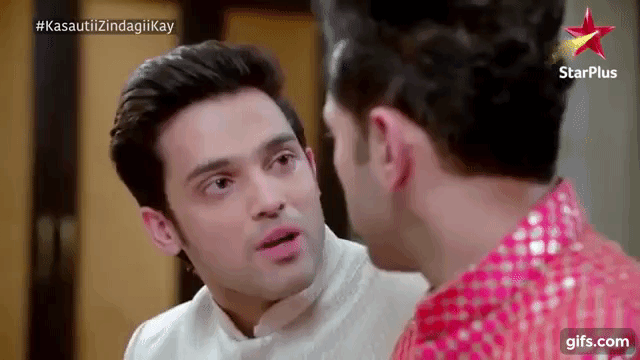 READ ALSO: Glow TV True Love teasers: November 2020
Anurag professes his love for Prerna while they are still in the middle of the flame. Prerna is unconscious, and he carries her out of the burning house. Mishka scolds Anurag for endangering his life for Prerna's sake. Later, Anurag does not believe his eyes when he spots Naveen with Prerna and assumes that they are in love with each other.
2/12/2020: Wednesday (Episode 443-444)
Mishka is worried about Komolika's growing obsession over Anurag. Komolika overhears Anurag and Prerna discussing their future marriage. Anurag asks Prerna to marry him after Anupam encourages him to follow his heart. Some criminals kidnap Prerna and hurt her when she tries to run away from them.
3/12/2020: Thursday (Episode 445-446)
Anurag promises Mohini that he will not report to the cops Prerna's kidnapping. However, he goes against his word as soon as he regains consciousness. On the other hand, Naveen coerces Prerna into being his wife even though he knows that she is in love with Anurag.
4/12/2020: Friday (Episode 447-448)
Prerna considers accepting Naveen's marriage proposal to prevent him from harming Anurag after he threatens to hurt him if she refuses to be his spouse. Komolika assigns her assassins the task when she is cornered by Moloy and Rajesh.
5/12/2020: Saturday (Episode 449-450)
Mishka discovers that Komolika is planning to end the lives of Rajesh and Moloy. Later, Mohini tries to harm Prerna. Moloy escapes death when Komolika tries to kill him in an accident. Moloy tries to expose the truth about Komolika to Anurag.
READ ALSO: Starlife Family Affairs teasers: November 2020
Anurag
He saves Prerna from a burning house. He gets upset when he sees her with Naveen later. On the other hand, Mishka is disappointed in him for playing the hero in Prerna's life instead of prioritizing his safety.
Prerna
Naveen kidnaps her and forces her to marry him. He threatens to hurt Anurag if she rejects him. Prerna is in love with Anurag, and the two agree to marry each other before Naveen proposes to her. Although she wants to remain loyal to Anurag, she might accept Naveen's demands if he continues to pressure her.
Words cannot express the emotions you will feel while watching the series. If you did not feel goosebumps while reading Made for Each Other teasers for December 2020, watch the episodes. You will not only experience goosebumps but also varying intense emotions from sadness to happiness while watching the show's emotional scenes.
READ ALSO: This is Fate 2 teasers: October 2020
In the most anticipated This is Fate 2 teasers for October 2020, Mahira's stupidity sabotages Sherlyn's plans to send Preeta to jail. Briefly.co.za reveals how the two ladies trapped Preeta in an attempted murder case and bribed Preeta's lawyer to lose the case intentionally.
Karan promises to marry Mahira if she vindicates Preeta from the false accusations. Mahira agrees with Karan's proposal to testify in favour of Preeta before the court. Sherlyn slaps Mahira for getting into the agreement blindly. The deal does not guarantee Mahira that Karan will fulfil his promise after Preeta wins the case.
READ ALSO:
Gangaa 2 teasers: November 2020
Muvhango Teasers: November 2020
Call for a Hero teasers: November 2020