Brave and Beautiful teasers: December 2020
Love is a beautiful thing, although it can be a painful thing when family gets too involved in the affairs of two people. This situation causes the end of some of the most promising love stories. The story of Kunal and Shraddha, as highlighted in Brave and Beautiful teasers for December 2020, highlights how uncomfortable the situation can be.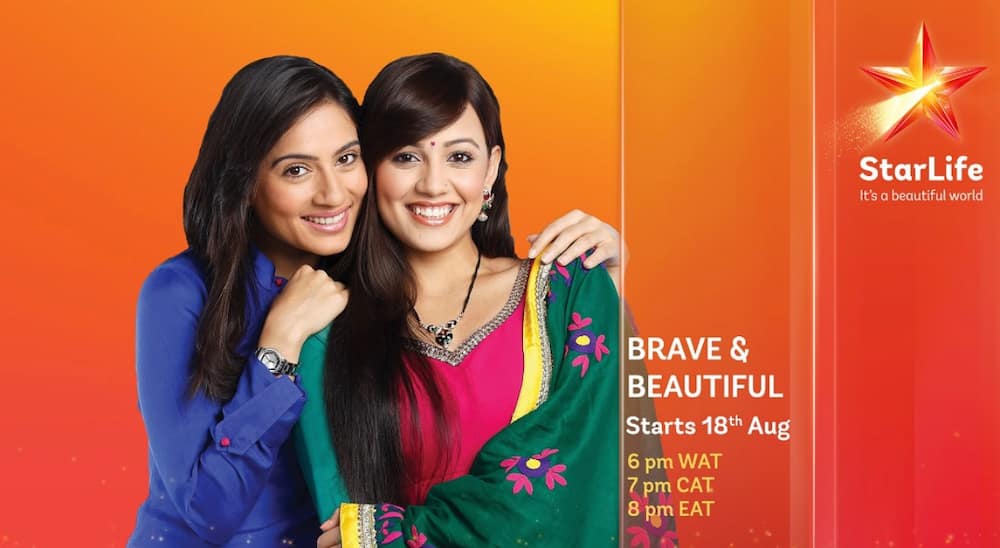 Brave and Beautiful is a thrilling show that is centred on the ups and downs that some of the cast members go through as they try to defend what they believe. Some of the cast members join forces to ensure that the love between Shraddha and Kunal does not thrive. Others try to mend the relationship between Kittu and Anand. Brave and Beautiful teasers for December 2020 highlight how far some of them get with their plans
Brave and Beautiful teasers for December 2020
In the most recent episode, Kunal was sure about what he felt towards Shraddha, although he seemed to lack the courage to tell her. Meanwhile, it looked like Zorawar was threatened by the idea of them being together. Will their love story morph into something beautiful?
Episodes 108 - 109 - Tuesday, 1st of December 2020
Zorawar confronts Amir and asks her to state what her issue is, and Jaya reaches out to Kamini to inform her about Shraddha's change of plans regarding the reunion.
The members of the Shergill family prepare to mark the Diwali celebration, and Kittu finds out what Kamini did, and she gets upset.
Episode 110 - 111 - Wednesday, 2nd of December 2020
Purshottam offers everyone a gift, and Shraddha asks for Kittu's diamond neck piece. Kamini taunts Shraddha, and Kittu screams at Kamini and tells her to stay away from her.
Kunal tries to make Shraddha understand that he loves, although Sharaddha fails to hear him due to the noise in the background. Meanwhile, Amrit and Zorawar admonishes Kamini for always scolding Shraddha.
Episode 112 - 113 - Thursday, 3rd of December 2020
Shraddha decides to attend the reunion, and Kittu tries to get to where Kamini is, although the crackers laugh at her and this makes her intimidated.
Kunal fakes being involved in a road accident to make Shraddha travel with him. On the way, Kunal talks about his girlfriend, and this makes Shraddha jealous.
Episode 104 - 115 - Friday, 4th of December 2020
Jaya reaches out to Kamili to inform her about Kunal's departure with Shraddha. Later, Kunal's friends taunt Shraddha telling her to stay away from Kunal.
Shraddha gets intimidated by Suzanne, Kunal's female friend.
Episode 116 - 117 - Monday, 7th of December 2020
Shraddha joins Kunal and his friends for truth or dare, and Anand laments when Kittu fails to give him the attention that he deserves. Later, Kamili shows up at the Shergill mansion and asks for Shraddha's hand in marriage.
Kamini and Amrit differ in ideas about Kamini choosing a groom for Shraddha. Meanwhile, Kunal makes up a love story and makes Shraddha believe her.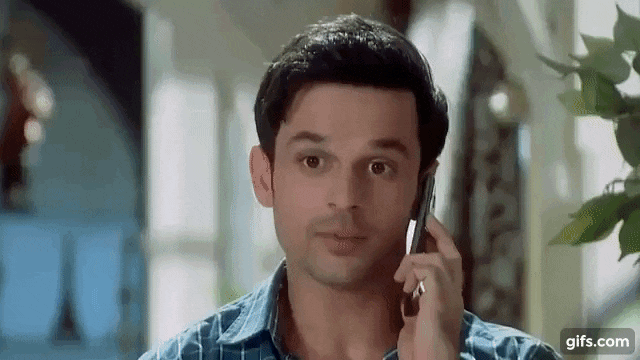 Episode 118 - 119 - Tuesday, 8th of December 2020
Kittu tries to make everyone believe that Kunal wants the best for Shraddha.
Shraddha cares for Kunal, and this makes him happy, and Zorawar and Kittu hook up with Rohit and his daughter.
Episode 120 -121 - Wednesday, 9th of December 2020
Kunal asks Shraddha to marry him, and they share an intimate moment. Later, Shraddha spots him with Suzanne, and the sight makes her uncomfortable.
Kunal gathers the courage to tell his parents about his love for Shraddha, and Dhruv reunites with his mother, and the mood makes him happy.
Episode 122 - 123 - Thursday, 10th of December 2020
Jaya snoops into Kunal's laptop and is shocked to see photos of him and Shraddha dancing together, and Kittu finds it difficult to believe that Shraddha likes Kunal. Later, Kamini unexpectedly shows up at the Shergill mansion.
Shraddha admits her intentions to get married to Kunal, and the thought of it makes everyone shocked.
Episode 124 - 125 - Friday, 11th of December 2020
Kunal gets involved in an accident that leaves him in a critical condition. On the flip side, Zorawar asks Kittu to choose between her in-laws and her parents; whom will she pick?
At the hospital, Kamini reprimands Shraddha and instructs her to end her friendship with Kunal. Later, Anand tries to convince her to get married to Rohit.
Episode 126 - 127 - Monday, 14th of December 2020
Kunal unexpectedly shows up at the same time that Rohit and his family go to visit Shraddha. Later, Kunal tries to convince the members of his family to let him marry Shraddha.
Laxmi cancels Shraddha's marriage to Rohit, and Purshottam assures Kunal that he will support him. Kittu also promises to stands by Shraddha.
Episode 128 - 129 - Tuesday, 15th of December 2020
Dhruv reaches out to Kunal and asks him to come home, and this makes Kunal happy. Kamini gets into an argument with Purshottam and declares her decision about the marriage. Shraddha gathers the courage to stand up for herself regarding her relationship with Kunal.
Shraddha, Kunal, Dhruv and Kittu meet outside Dhruv's school, and they agree to have a court wedding the following day. However, it looks like their plans might hit a dead end as Zorawar and Amrit plan for their trip to Mussoorie.
Episode 130 - 131 - Wednesday, 16th of December 2020
Kittu vows to ensure that Kunal and Shraddha get married.
Anand sounds a warning to Kittu and asks her to tell Kunal to stay away from Shraddha. Later, Shraddha and Kunal walk down the temple holding hands, and they start the rituals.
Episode 132 - 133 - Thursday, 17th of December 2020
The family members receive the news of the wedding, and it leaves them shaken, and Zorawar makes Shraddha's life difficult by asking her to choose between Kunal and the rest of her family.
Shraddha makes the difficult decision of choosing the members of her family over the love of her life. Later, Anand ends his relationship with Kritika the series of drama.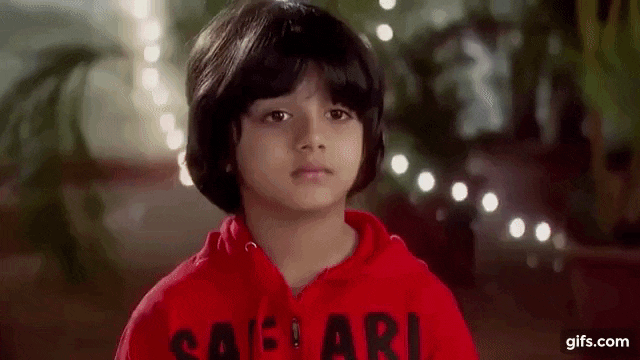 Episode 134 - 135 - Friday, 18th of December 2020
Kunal confronts Anand, and Amrit expresses her disappointment over Shraddha's decision.
Anand refuses to take Kittu back.
Episode 136 - 137 - Monday, 21st of December 2020
Kunal takes Kittu out and rekindles some of their childhood memories.
Kunal rebukes Shraddha for not considering Kittu. Later, Anand and Kittu coincidentally meet at the temple.
Episode 138 - 139 - Tuesday, 22nd of December 2020
Dhruv accompanies Shraddha to visit Kittu at her house, and Jasmeet tries to talk some sense to Anand.
Anand misinterprets Kittu's actions, and Kittu decides to forget about her marriage and learn to be by herself.
Episode 140 - 141 - Wednesday, 23rd of December 2020
Kunal announces his intentions to leave for America with Kittu, and the members of the Shergill family are shocked to hear the news.
Dhruv tries to convince Anand to bring Kittu back.
Episode 142 - 143 - Thursday, 24th of December 2020
Zorawar and Amrit try to convince Kittu to go back home, although Anand is not impressed by her decision.
Kunal and Shraddha get carried away by their thoughts and regret meeting each other.
Episode 144 - 145 - Friday, 25th of December 2020
Zorawar forgives Shraddha and likens her to a strong child, and everyone tries to convince her to attend the party. At the party, Anand engages Jasmeet in a conversation to make Kittu jealous.
During the party, Shraddha and Kunal's friends dare them to dance together, and Zorawar rekindles his love for Amrit.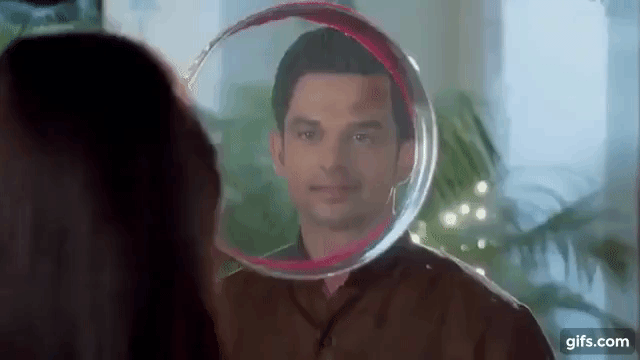 Episode 146 - 147 - Monday, 28th of December 2020
Amrit and Zorawar frame Kittu and Anand, although their plan does not go as expected, as an argument ensues between the two.
Jaya tips Kamini off about the divorce papers, and Amrit and Zorawar inform Kittu about their plan regarding the divorce.
Episode 148 - 149 - Tuesday, 29th of December 2020
Anand appends his signature on the divorce papers. This leaves Kittu in a dilemma on whether to sign the papers as well.
Kunal shows up at Shraddha's house and pretends to be a thief, although he goes to Jaya's room, and when Jaya sees him, she screams. Upon hearing the screams, everyone rushes to Jaya's room.
Episode 150 - 151 - Wednesday, 30th of December 2020
Kunal and Shraddha come up with a new plot to make Kittu and Anand have a baby.
Shraddha drugs Kritika's tea, and when she dozes off, she tells Ishaan and Ashish that Kritika might be pregnant.
Episode 152 - 153 - Thursday, 31st of December 2020
Kittu gets hurt, and Anand takes care of her, although he insists on getting a gynaecologist to confirm it, and this makes Shraddha worried.
Kamini eavesdrops Kunal's conversation and mistakes Shraddha to be pregnant.
Shraddha
Kunal opens up about his feelings towards Shraddha, although it takes him so much effort to convince her to date him. They succeed in having their secret wedding, although Zorawar forces Shraddha to choose between Kunal and her family. Her answer changes the dynamics of her life. How will she live with the feelings of guilt?
Kittu
Kittu's relationship with Anand hits a dead end, and Anand decides to divorce her. He signs the divorce papers, although Shraddha lies to him that Kittu is pregnant. How will he react when he finds out the truth?
Brave and Beautiful teasers for December 2020 are a tip of the iceberg on what you should brace yourself for in the oncoming episodes. You cannot afford to miss out on this drama. Be sure to tune in to Starlife for more details.
READ ALSO: Ring of Fire teasers: December 2020
Briefly.co.za recently published exciting Ring of Fire teasers for December 2020. The details of what Anurag and Ragini are up to are astonishing as Anurag makes an unexpected decision that changes his relationship with Ragini. How will Ragini cope up with his new reality?
Source: Briefly News