The Evil Eye teasers: December 2020
The Evil Eye is one of the best Indian supernatural thrillers on television. The show examines the lives of Piya and Ansh, who are ignorant of their powers. The series also narrates the story of Daayan, a devil that was cursed by the gods and taken as a prisoner into the human world. Briefly brings you The Evil Eye teasers for December 2020.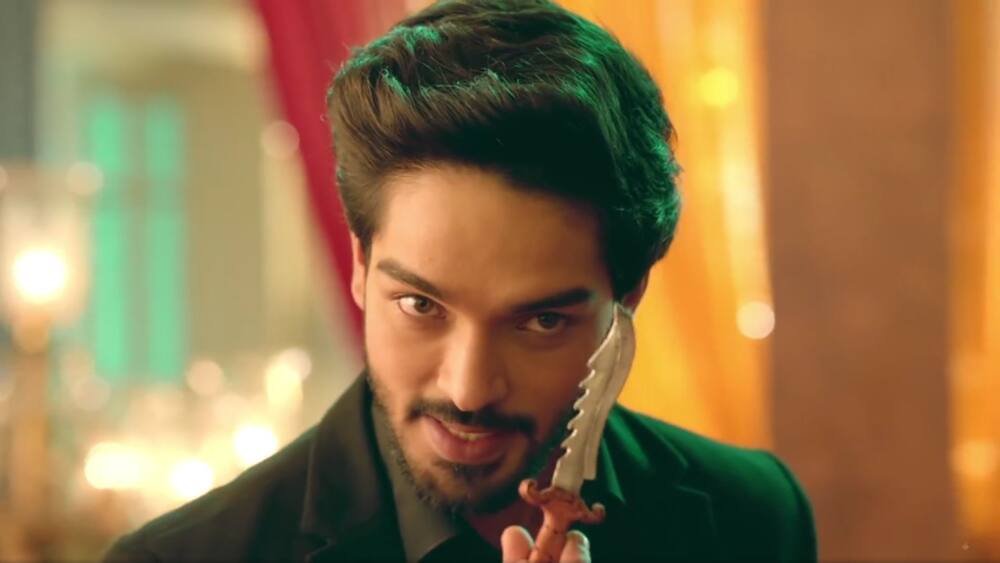 In December episodes, Naksh and Kirti perform their engagement ceremony rituals. Kartik beats Aditya, who vows to seek revenge against him and Naira. On the other hand, Dadi chickens out when he fails to get the engagement rings. Read on to find out how the engagement ceremony proceeds.
The Evil Eye teasers for December 2020
The Evil Eye show continues to offer incomparable entertainment to thriller fans. Just like previous episodes, December episodes will not disappoint you. Here are The Evil Eye Starlife teasers for the month.
Episode 7 - 8 - Tuesday, 1st of December, 2020
Ansh, a bewitched fellow, and two men fight because the men try to kill Rishi in the pool. They also come across Piya as well before the sorceress tries to trap Ansh.
Vedashri's supplications receive an answer as she locates Piya and finds the mark of Durga Devil on her neck. Piya is later held hostage in a room, but you need to find out if the witch is behind this act or not.
Episode 9 - 10 - Wednesday, 2nd of December, 2020
Ruby resolves to wreak havoc, and in the process, he kills a police constable. Piya remains distressed because she is still stuck in college. On the other hand, Vedashri lets Ansh meet Ruby, the woman he would spend the rest of his life with.
Piya gasps for breath after feeling distressed because no one comes to save her. Ruby receives alarm because of the police dogs that are approaching her.
Episode 11 - 12 - Thursday, 3rd of December, 2020
A bad omen makes Vedashri feel uncomfortable, and because of this, she pleads with Ruby to take care of Ansh. She goes as far as informing her to convince him to make her his bride. Later on, Vedashri admonishes Ansh to give Ruby his hand in marriage, while Mohana ensures that Ruby meets her target.
Because Ansh insults Vedashri, she slaps him, while Ansh bites his fingers for tampering with Vedashri's feelings. Ruby seeks ways to get Ansh hypnotized so she could marry him, while Vedashri feels terribly bad that Ansh does not send her birthday wishes.
Episode 13 - 14 - Friday, 4th of December, 2020
Piya goes to where Ansh stays to rejoice with Vedashri on her birthday celebration. In the process, Vedashri receives a huge shock after Piya confesses her place of nativity, while Ruby bewitches Ansh.
Bobby gets to know that Ruby is a witch, and to ensure that her identity is held a secret, she targets Bobby. Piya smites Ansh, and after some time, Ruby casts a spell on Ansh to manipulate him.
Episode 15 - 16 - Saturday, 5th of December, 2020
Piya taunts Ruby while trying to caution her to distance herself from Ansh, while Vedashri gets to know about the witch who is present in the house. Then, she performs a ritual to double-cross the devil. Find out from today's episode if she succeeds or not.
Piya attempts to appreciate Ansh for the assistance she received from him. At the same time, Ruby becomes afraid after seeing Vedashri and other people who are conducting a ritual to track down the witch. She attempts to run away from the house. Mohana is scared that the identity of Ruby might be uncovered.
Episode 17 - 18 - Sunday, 6th of December, 2020
Ruby hinders Bobby from letting people know who she truly is, while Vedashri determines to get rid of the witch. Ansh discovers that he has Piya's earrings with him, while Piya asks the investigation bureau to assist her in locating where her mother could be.
Ansh feels reluctant to give Piya back her earrings. After Ansh proves his interest in Piya, Ruby tries to make Piya see why she needs to leave, and Nishant requests Piya to keep an eye on Ansh. But then, Ansh looks into her face because she is trailing him.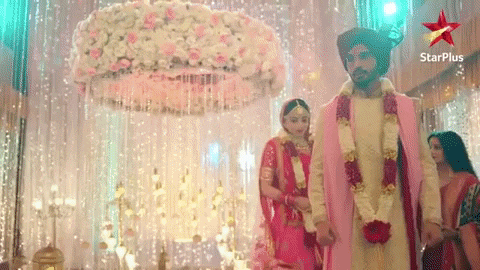 Episode 19 - 20 - Monday, 7th of December, 2020
Ansh concludes on leaving the house because Vedashri mounts pressure on him to have Ruby as his wife. In the meantime, Ruby expands the fear of Vedashri, while Ansh requests Piya not to come around him. But then, on a bus trip that they embark on, she sits beside him.
A college bus has an accident while Ruby carries out black magic on it. Ruby tracks Piya and Ansh as they have missed their way in the jungle.
Episode 21 - 22 - Tuesday, 8th of December, 2020
Piya hinders Ansh from entering into a trap, and to save him from an arrow, and she receives an arrow shot instead. Some other people shoot arrows at Ansh when he confronts the person who shot at Piya.
Piya expresses her gratitude to Ansh because he cares for her wound. He lets her know he is ready to assist her in locating where her mom is. Ruby makes up her mind to take Piya away from Ansh, while Mohana informs her to take charge of Ansh.
Episode 23 - 24 - Wednesday, 9th of December, 2020
Vedashri stops Ansh from packing out of the residence, and after Ruby gets to know about it, she carries out her plan to entrap Ansh in the chakra she made when there was a lunar eclipse, but find out whether she successfully achieves her aim or not.
Vedashri rescues Ansh after he falls into Ruby's chakra. After Mohana successfully influences Ansh, he consents to have Ruby as his wife, but Piya is angry after she gets to know about Ansh and Ruby's engagement.
Episode 25 - 26 - Thursday, 10th of December, 2020
Ruby shows her true identity as Vedashri carries out the holy ritual. Vedashri witnesses the horror as Ruby goes outside the hall and becomes human with her power.
Ruby seeks Mohana's assistance while trying to engage Ansh. This becomes possible after Mohana casts a spell on him. After they engage, Mohana retrieves her powers and attempts deserting the temple.
Episode 27 - 28 - Friday, 11th of December, 2020
Because she wants to flee the temple, Mohana threatens the saintess, and in the process, she finds out something about Piya that leaves her shocked. Piya and Ansh get more intimate, while Mohana dances because Ansh and Ruby want to tie the nuptial knot. Vedashri is over joyous.
The mehendi prepared for Ruby is applied on the hands of Piya, and as Ruby attempts to kill the mehendi artists, one of them sneaks away and goes after Piya's assistance. Then, the saintess tells Vedashri that Ruby has nothing to do with a Daivik.
Episode 29 - 30 - Saturday, 12th of December, 2020
Ruby and Mohana negatively paint Piya after she complains about the atrocity of Ruby to Vedashri. Vedashri and Chaitali confirm if Guruma's claim of Piya being a Daivik is true.
Guruma requests Piya and Ruby to carry out a special ritual, while Ruby requests Mohana's assistance to help her take everyone's attention off who she truly is.
Episode 31 - 32 - Sunday, 13th of December, 2020
Ansh threatens Rishi so as not to tell Vedashri that he does not feel comfortable having Ruby as his wife. The pandit informs Vedashri to hinder Ansh from getting married, and as a result, he devises a plan to convince everyone that Ruby has nothing to do with a Daivik.
Ruby pushes the pandit away from the balcony after he gets to know who she truly is. Then, she hypnotises Ansh so he could marry her irrespective of whether Vedashri denies her, but do you think Ansh and Ruby will get married?
Episode 33 - 34 - Monday, 14th of December, 2020
Vedashri finds out about who Ruby truly is and makes up her mind not to allow the wedding to take place again. Piya becomes a victim of Mohana's trap. Find out if anyone will deliver Piya from the evil grasp of Mohana.
Ruby attempts to take the life of Vedashri before anyone gets to know who she truly is, while the pandit sees the same and does something weird.
Episode 35 - 36 - Tuesday, 15th of December, 2020
Mohana and Vedashri attempt to get Ruby back to life, but then, Piya earnestly prays to sneak out of the clutches of Mohana. Whether she will achieve success or not is worth finding out today.
As Shekar and others stand against Ruby and Ansh getting married, Vedashri and Mohana cast an evil spell on them and do things to ensure the wedding continues.
Episode 37 - 38 - Wednesday, 16th of December, 2020
Mohana expresses happiness as Ruby and Ansh marry through Vedashri's help. At the same time, Vedashri walks out of the witch's spell as Piya makes an effort to hinder Mohana from departing from the temple.
Mohana demands the release of Piya, while Vedashri pleads for the deliverance of Ansh before Ruby. Mohana rejuvenates.
Episode 39 - 40 - Thursday, 17th of December, 2020
Ruby stops Ansh from transferring Lord Ganesh's idol to their residence after Shekar instructs him to, while Vedashri is afraid because of Mohana's visit.
Mohana lashes out at Ruby because of Lord Ganesh's idol that Ansh brings home and the aarti that he carries out. Then, Mohana demands of Vedashri to take away Ansh from her.
Episode 41 - 42 - Friday, 18th of December, 2020
The way Mohana takes charge of Ansh gets Vedashri uncomfortable, and after some time, she becomes afraid after witnessing a marvellous act.
Vedashri feels better because Ansh goes to drown the idol of Lord Ganesh, while an unforeseen circumstance that Mohana faces makes her aghast. What do you think the situation is?
Episode 43 - 44 - Saturday,19th of December, 2020
Mohana frightens Vedashri, so she does not tell Ansh the truth, but she eventually tells everyone, including Ansh, that Ruby is a witch. Do you think they will believe her claim?
Vedashri requests Ruby to prove her innocence against the claim that she is a witch. Mohana's reasons for distancing herself from Ansh mislead him.
Episode 45 - 46 - Sunday, 20th of December, 2020
After Kajal sympathises with Mohana, the latter apologises to Ansh. She blackmails everyone, including Vedashri, to assist her, and Vedashri plans to keep Ansh from Mohana.
Chaitrali and Vedashri plan to secretly monitor Ruby and Mohana, while Chaitrali attempts to unveil the evil side of Ruby to Ansh.
Episode 47 - 48 - Monday, 21st of December, 2020
Ruby and Mohana are angry because Vedashri tampers with Ruby and Ansh's wedding night, while Mohana carries out her plan to bring back Ansh's evil powers to life.
The moment Vedashri foils Mohana's trial to transform Ansh into an evil, Mohana does what she never expects of her.
Episode 49 - 50 - Tuesday, 22nd of December, 2020
Mohana attempts to stop Ansh from delivering Vedashri, and after Ansh finds out that Ruby is not a Daivik, he goes all out to get Piya so she could save Vedashri.
Guruma disrupts Man's plan to marry Piya, and after some time, Naman assaults Ansh when he attempts to hinder him from taking the life of Guruma.
Episode 51 - 52 - Wednesday, 23rd of December, 2020
Piya tries to desert Ansh because he tries to force her to follow him, while Naman attempts to hinder Ansh and Ruby faces Mohana's ire.
Piya tries to disrupt Ansh's struggles by assaulting him, and after she faints, he carries her. Shekhar poses threats to Mohana so she could bring her back to life.
Episode 53 - 54 - Thursday, 24th of December, 2020
Ansh saves himself from Naman's accusation that he abducted Piya. Then, Mohana insists on ensuring that no one will know that Piya is the real Daivik.
Vedashri attempts to hinder Piya from walking away from the house, while Ansh pleads for Piya's forgiveness and asks that she should not leave. Then, Piya is afraid after finding out that Ansh's mother is Mohana.
Episode 55 - 56 - Friday, 25th of December, 2020
Vedashri is bewildered as Piya plans to stop Mohana, while Piya reprimands Ansh for restricting Naman from bonding with her.
Piya and Vedashri celebrate as they triumph against Ruby and Mohana in the Dandiya competition. Nevertheless, their joy does not last as an evil entity targets Ansh.
Episode 57 - 58 - Saturday, 26th of December, 2020
Ansh fights back when the evil entity relentlessly strikes him, while Piya assists Ansh when the evil entity defeats him.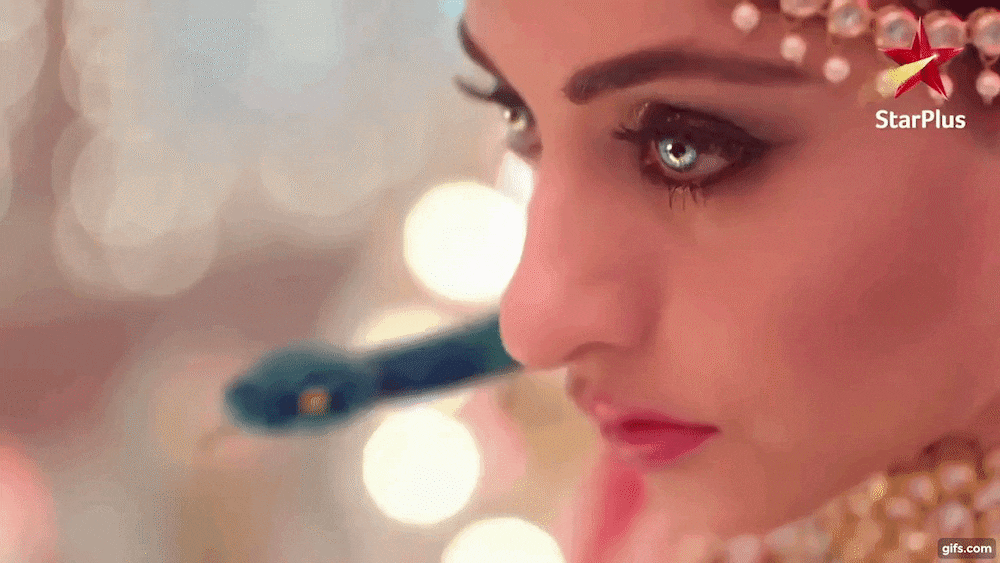 Everyone is bewildered to see Piya take Goddess Durga's form and decimate the evil entity. Then, Ansh assists Piya to kill the evil spirit.
Episode 59 - 60 - Sunday, 27th of December, 2020
Mohana and Naman plan secretly to take the life of Guruma, while Piya comes in search of Guruma, only to be shocked because she could not locate her.
Guruma discloses Naman's lies to Piya and advises her to wed Ansh. Despite this, find out why Piya goes after getting married to Naman.
Episode 61 - 62 - Monday, 28th of December, 2020
Ansh does something unexpected to stop Piya and Naman's wedding. After some time, Naman stabs Ansh to everyone's shock.
Mohana explains to Ansh that she is a witch while he is a davansh. At the same time, she accuses everyone, including Vedashri, for separating her from Kajal and Ansh.
Episode 63 - 64 - Tuesday, 29th of December, 2020
Ansh and his family remain dumbfounded as Mohana relays information that shocks them all. After some time, he finds himself in a predicament as he needs to choose between Vedashri and Mohana.
Vedashri concludes to ensure that Piya and Ansh marry while Mohana is determined not to make the marriage work. Piya's life is endangered!
Episode 65 - 66 - Wednesday, 30th of December, 2020
Ansh forces Piya not to hide the truth from him, while Mohana tries to ensure that Ansh does not like Piya by making him evil and powerful.
The episode 66 is not available.
Episode 67 - 68 - Thursday, 31st of December. 2020
Piya criticises Ansh for harming Nishant, while Ansh resolves to locate Piya after her departure from his home.
Mohana uses all her powers to hinder Ansh who is determined to leave the house to look after Piya. In the meantime, Piya becomes a victim to a trap.
What happens to The Evil Eye characters?
Have you ever wondered how characters with supernatural powers manage to play their role seamlessly? The Evil Eye (also called Nazar) serial has such talented cast members. Here is what happens to the show's characters in December 2020 episodes.
Piya
Piya becomes stuck in the college and later gasps for breath as no one comes to her rescue. After all the assistance she gets from Ansh, she appreciates him. In an attempt to locate where her mother is, she asks the investigation bureau to assist her. With the interest that Ansh has for her, what becomes of it? Also, after Ansh goes in search of her, does he eventually locate and rescue her? Find out from this month's teasers.
Naman
Naman secretly plans with Mohana to take the life of Guruma, but will they succeed in this? After much effort, his attempted wedding with Piya is hindered by Ansh. In the meantime, because Ansh attempts to hinder him from taking Guruma's life, he assaults him.
From what you have read so far on The Evil Eye teasers, you can attest to the fact that the show promises you excellent family entertainment this December. This is truly a show that you cannot afford to miss watching with family and friends.
READ ALSO: Family Affairs teasers: December 2020
Briefly.co.za gave highlights of what you should expect on Starlife Family Affairs in December 2020. Preeti is not pleased with Shanti's controlling nature as she forces her to get married. On the other hand, Amit informs the police that Shanti is the one behind Sarla's abduction.
Will they ascertain that Shanti is responsible for Sarla's kidnapping? Why is Nimmi plotting against Shanti? Discover more about what to expect during the month from the teasers.
Source: Briefly News