The Vow 2 Teasers: November 2020
People can be unpredictable at most time. Unfortunately, those we think would be our best friends end up becoming our worst enemies. The Vow 2 Teasers is a reflection of the challenges people face in terms of trust, love, and loyalty, among others. The central theme discussed in the television series can be applied to different areas of life, and the interesting thing is that everyone will have something new to glean as they watch.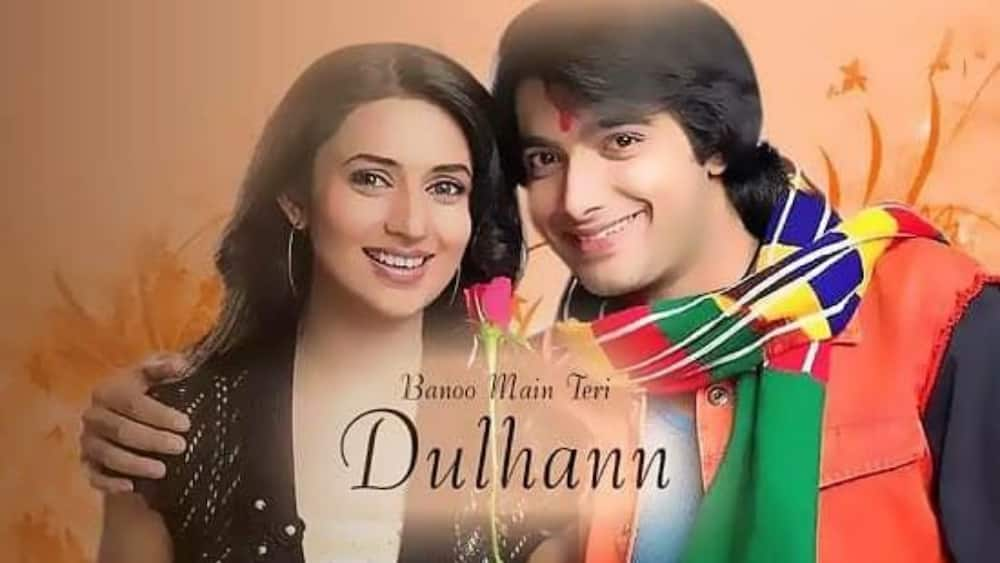 The Vow 2 is an entertaining and highly engaging television drama series that centres around a selfish woman called Sindoora. She is willing to go to any length to accomplish her selfish motives. She blackmails everyone around her while causing misunderstandings between her loved ones. Who will discover her true colour? The Vow 2 Zee World for this month sheds more light on this.
The Vow 2 November 2020 teasers
Having the right people around can make life sweet, but once the environment is filled with the wrong set of people, it can be like hell. The exposition and professional roles played by The Vow 2 cast this month is powerful, and you cannot miss them. Before the official broadcast, here is what to expect for each day.
Episode 46 - Monday, 2nd of November, 2020
Sindoora's life is endangered because of Bharat. Unfortunately, his intentions do not work out as intended. At the same time, Sindoora discovers that her long-missing son Bharat is the man that saved her.
Episode 47 - Tuesday, 3rd of November, 2020
Sindoora is more than happy to reunite with Bharat eventually, and afterwards, she falls for his act immediately. Then, Bharat retreats to the Sigh house and takes Aditi as his wife to the house.
Episode 48 - Wednesday, 4th of November, 2020
Bharat lies to Divya and the family concerning his marital status, and after Sindoora quizzes him, she quickly resolves that she has him on her side.
Episode 49 - Thursday, 5th of November, 2020
Sindoora thinks Bharat might be making plans together in secret with Divya. Because of this, she alters the initial arrangements she made with Bharat to make sure that she successfully executes her plan of excommunicating Amar's life.
Episode 50 - Friday, 6th of November, 2020
After finding out that Amar is doing well, Sindoora is totally shocked. Amar pretends as if he is unaware of who Sindoora truly is before he later recalls that he had concealed evidence against Sindoora in his past life.
Episode 51 - Monday, 9th of November, 2020
Amar starts playing mind games with Sindoora after securing the assistance of Bharat and Divya. Then, Aditi starts questioning why Bharat determines to relocate into Sindoora's house. At the same time, Divya accompanies Sindoora to her priest, where she ends becoming overwhelmed because of what she hears.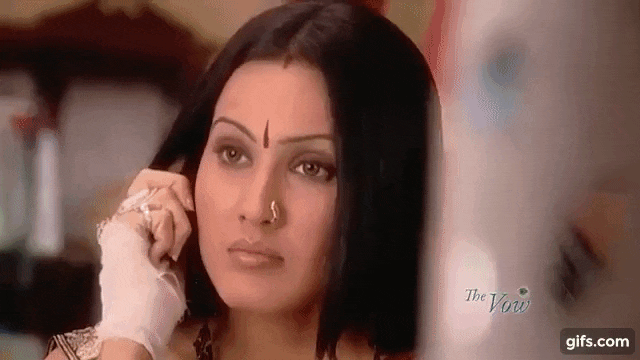 Episode 52 - Tuesday, 10th of November, 2020
Sindoora informs Divya that anytime she leaves this world for another, she is determined to go with her. Divya becomes extremely uncomfortable after hearing the next line of action of Bharat and Amar, but the duo tries to prove that Sindoora is sick mentally.
Episode 53 - Wednesday, 11th of November, 2020
The doctor informs Divya, Amar, and Bharat that Sindoora is now psychologically unstable. Aditi and Divya observe that Bharat still has emotional affection for his mother. Then, Sindoora resolves to exterminate Divya and Amar during the next religious festival.
Episode 54 - Thursday, 12th of November, 2020
Aniket attempts walking without assistance, but he falls and slips into a coma. Sindoora begins to disbelieve Bharat after finding out that Divya and Amar are not at home. Consequently, she arranges to murder both of them once again.
Episode 55 - Friday, 13th of November, 2020
Divya is becoming uncomfortable, and she signals Amar. Bharat discovers that Sindoora has a real gun with her and instantly notifies Amar. The final showdown takes place almost exactly the way it took place 22 years ago. Find out who the winner will be this time.
Episode 56 - Monday, 16th of November, 2020
Sindoora manages to evade the police and the angry mob, while Amar becomes concerned about what Sindoora has devised for them. Then, Sindoora reaches out to the last person, who is her son Bharat.
Episode 57 - Tuesday, 17th of November, 2020
Amar resolves to murder Sindoora, but Divya prevents him. In the nick of time, Bharat saves Divya and Amar again, even though his conscience starts to take control of his mind. Find out from today's episode if this will possibly mark the end of Sindoora Singh or not.
Episode 58 - Wednesday, 18th of November, 2020
Bharat performs Sindoora's last rights, while Aditi informs Bharat of the need to let the family know the truth about them. Then, the family members consent to get Aditi and Bharat married on their supposed wedding anniversary.
Episode 59 - Thursday, 19th of November, 2020
Karan's recollections continue to plague Aditi, but she is lucky that Bharat is around to encourage her. Amar, unfortunately, finds himself in the wrong place at the wrong time, where he smashes an innocent young man. Then, Bharat finds out that Aditi's love has taken over him.
Episode 60 - Friday, 20th of November, 2020
Amar tells Shivam's family the painful truth. Uma shares how she feels about Aditi and Bharat's relationship to Divya. At the same time, Gauri mistakenly takes Amar for Shivam, while Shivam's father requests Amar to act as if she is Shivam because of Gauri's health.
Episode 61 - Monday, 23rd of November, 2020
Bharat finds out that Aditi's love has taken over him. Unfortunately for Aditi, her past returns to haunt her as her abusive husband is back into her life.
Episode 62 - Tuesday, 24th of November, 2020
Amar discovers how far Gaury would go to make Shivam happy. At the same time, while Gaury's family secretly tries to perform a ritual for their late son Shivam, she arrives at home before their departure. Find out from today's episode how they plan to explain to her.
Episode 63 - Wednesday, 25th of November, 2020
Gaury goes to the extreme in trying to get the attention of the man she thinks she has fallen in love with. Then, Mohini informs the villagers of what they should know about Shivam.
Episode 64 - Thursday, 26th of November, 2020
Aditi resolves to desist from lying and relocates from the house. In the process, Bharat expresses how much he loves her and then encourages her not to leave. Gaury persists on abstaining from food for Amar, thinking that he is Shivam.
Episode 65 - Friday, 27th of November, 2020
Gaury is sick, while Aditi's past returns to torment her. Karan is likely to be Divya's brother, and this comes as a surprise.
Episode 66 - Monday, 30th of November, 2020
The villagers storm into Gaury's home and try to reveal the truth to her. However, Amar persuades them to keep it secret until she fully recovers.
Sindoora
After long years of waiting without a glimpse of return, Sindoora reunites with her long-missing son Bharat, who also rescues her. Unfortunately, after suspecting that her son might be planning some things she could not figure out with Divya, she decides to change the plan she had with him. In pledging her commitment to Divya, she informs her that whenever she dies, she will go with her.
Bharat
After it is established that Bharat is Sindoora's son, while planning to move into his mother's house, Aditi starts questioning his decision. Divya is unhappy after finding out that Bharat and Amar are working on something. Then, despite what the doctor tells Divya, Amar and Bharat worry about Sindoora's mental state, as it is obvious that Bharat still has emotional affection for his mother.
It is glaring that this month's episodes of The Vow 2 teasers have valuable things to offer every viewer. Make it a date with your favourite show and join other viewers to watch as the series broadcasts from Mondays to Fridays on Zee World at 18h00.
READ ALSO: True Love teasers: December 2020
As part of the plans to give you the latest entertainment news, Briefly.co.za recently shared exciting information on True Love teasers for December 2020. In the post, you will find out how Ambika attempts to sabotage Akash's dinner date with Meethi by pretending like a sick person.
You will also discover how Akash makes a fool out of Ambika by staying at home to take care of her. It is a must-read for you.
Source: Briefly News