True Love teasers: December 2020
Ambika tries to sabotage Akash's dinner date with Meethi by pretending to be sick. Akash makes a fool out of Ambika by staying at home to take care of her but gives Meethi a romantic surprise to make it up to her. He also plans to take Meethi on a honeymoon trip. Will Ambika allow them to enjoy their honeymoon? Find out what happens next in Ambika, Meethi, and Akash's love triangle from True Love teasers for December 2020.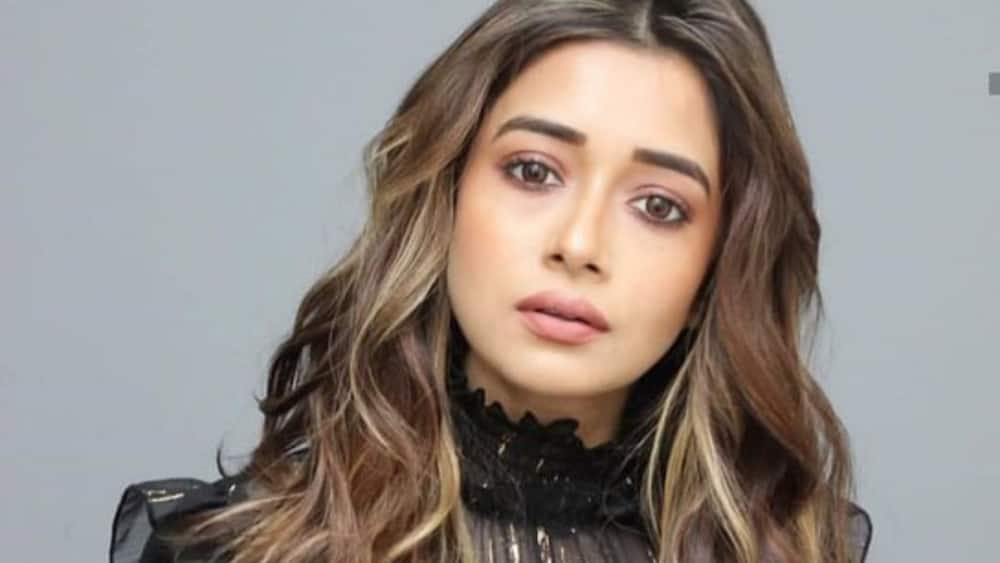 December will be the best month for True Love viewers because the series will air mind-blowing episodes. Can someone change the fate of other people? Ambika employs more dramatic plans to fight Meethi and Akash's destiny, thus spicing up the story.
True Love December 2020 teasers
Do not tolerate boring evenings when you can tune in on Glow TV on StarSat and OpenView from Mondays to Fridays at 20h00 and 20h30 to watch the True Love drama series' thrilling episodes. Below is what will happen on the show in December:
1/12/2020: Tuesday (Episodes 1278 - 1279)
When Tapasya finds out that Mukta is happy with Vishnu, she stops worrying about Mukta's well-being. Ambika is jealous of Meethi because she is given priority over her. Akash asks Ambika for forgiveness for failing to marry her.
Ambika sets Meethi and Akash's pictures on fire later. Mukta informs Vishnu that she will be looking for a job, and Tapasya worries about Raghuvendra's situation. Ambika plans to spoil the meal that Meethi will prepare for the family.
2/12/2020: Wednesday (Episodes 1280 - 1281)
Akash rescues his wife when Ambika sets the kitchen on fire while she is inside. Ambika swears to turn Akash and Meethi against each other until they end their marriage. Sumitra is surprised to see Mukta working. Divya does not like it when Mukta works, and Jogi asks for Raghuvendra's opinion regarding his problems. Raghuvendra gives Meethi a gift, and Ambika plans to ruin the dinner date that Akash is preparing for Meethi.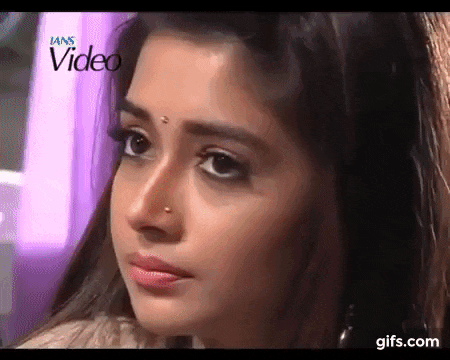 3/12/2020: Thursday (Episodes 1282 - 1283)
Ambika pretends to be sick to stop Akash from taking his wife, Meethi, out. Will Akash cancel the dinner date to take care of Meethi? Ambika spoils Akash's surprise for Meethi because she never expected that Akash would stay back but make it up to Meethi. Meethi congratulates Mukta on her new job. Ambika accuses Ekadashi of favouring Meethi more than her, and Akash encourages Meethi to stand and walk on her own.
4/12/2020: Friday (Episodes 1284 - 1285)
Ekadashi instructs Pavitra to steal Meethi's precious bangle and give it to Ambika. An anonymous person gives Mukta a threatening call while she is at work, and Raghuvendra discovers that Ambika is not the daughter of Dharamveer. Akash plans another surprise for his wife; therefore, he invites her family to a cricket match. Ambika refuses to participate in the cricket game, and Meethi catches the ball while standing on her feet.
7/12/2020: Monday (Episodes 1286 - 1287)
Ambika insists on going to the temple to pray for Meethi's recovery, and Akash is happy because Meethi stood on her feet without anyone's support. Someone arrives at Mukta's home disguised as the Christmas Santa clause and leaves a gift. Meethi wonders who sent her the gift. Ambika tries to seduce Akash when Meethi is not at home. Mukta resolves to resign from her work after receiving threats via a phone call.
8/12/2020: Tuesday (Episodes 1288 - 1289)
Mukta receives a promotion letter while contemplating quitting her job, and Yuvraj swears to get back at Mukta. Simultaneously, Sankrant and Akash agree to take their wives on honeymoon trips, and Sumitra storms into Mukta's home to insult her. Mukta assures Sumitra that she is happy without his gifts.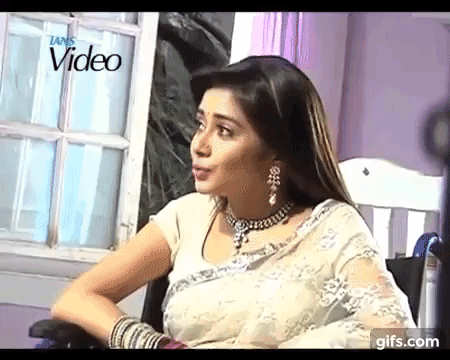 9/12/2020: Wednesday (Episodes 1476 - 1477)
Ambika celebrates the fact that she successfully tricks Sankrant again in a five-star hotel, while Rani runs away!
10/12/2020: Thursday (Episodes 1478 - 1479)
Malvika enters Rani's room to discover her real self. In the process, she sees Rani the way she dresses like a woman from the brothel. Then, Maiyya is so upset after Sankrant informs her that he has returned with Ambika and she must not attempt to say anything bad about his wife.
11/12/2020: Friday (Episodes 1480 - 1481)
Everybody laughs at Rani because she dances at the birthday party. Then, Chameli gets arrested.
14/12/2020: Monday (Episode 1482 - 1483)
Chameli informs the constable that she is from Aatishgarh. Find out if she is related to Maiyya or not. Also, Chameli comes face to face with Meethi, and Mukta asks them to inform Rani that she has lost her mother.
15/12/2020: Tuesday (Episodes 1484 - 1485)
Aakash informs Meethi that henceforth, Rani will be referred to as Rani Aakash Chatterjee. Damini is willing to give the old toys of Meethi and Ichcha to the baby of Mukta, but the granny reviles Damini and informs her that they are not interested in her leftovers.
16/12/2020: Wednesday (Episodes 1486 - 1487)
Ambika relocates with Sankrant into the mansion. Malvika burns Rathore's photograph in continuation of the strategy she has on the ground to eliminate his family.
17/12/2020: Thursday (Episodes 1488 - 1489)
Ambika plays as if she has fainted, and the doctor informs everyone that she is carrying a baby. Find out from today's episode if everybody will believe her or not this time.
At the same time, Meethi informs Ambika that she has gotten another opportunity from God to change and become good. Nevertheless, Ambika smirks and resumes the evil plans she has.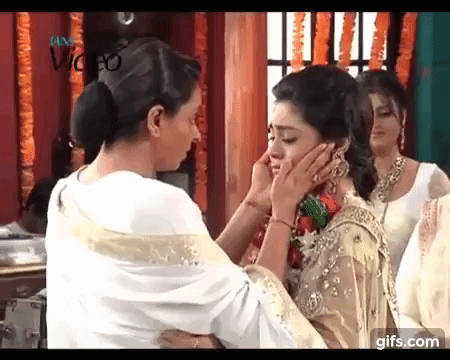 18/12/2020: Friday (Episodes 1490 - 1491)
Mukta receives a threatening phone call with the claim that her son will be taken from her. Do you think she will release Rani or shield her boy? Then, Ratna Bai kidnaps Manav.
21/12/2020: Monday (Episodes 1492 - 1493)
The granny shows up at Meethi's house and grabs Rani with anger in an attempt to exchange her for Manav. Also, Vishnu declines to sacrifice Rani to protect Manav. Then, the grandma says that she thought he was only a loser, but he has proven to be a coward as well.
22/12/2020: Tuesday (Episodes 1494 - 1495)
Aakash informs Meethi that there is no alternative available to them any longer except to replace Rani for Manav at the moment. Then, Rani will be delivered, but Meethi does not want to transfer Rani to the goons. However, the grandmother and Mukta take Rani to the goons.
23/12/2020: Wednesday (Episodes 1496 - 1497)
In today's episode of True Love Glow TV, Meethi is shattered after hearing that Mukta took Rani to the goons and says that the daughter of a prostitute also has the same privilege to live as the son of Thakur. Then, Chameli is in shock after realising that Rani's whereabouts are not known.
24/12/2020: Thursday (Episodes 1498 - 1499)
Meethi dresses up as a dance instructor and moves into the brothel. Aakash goes to where Chameli is. But find out if she will eventually tell him that he is Rani's biological father.
Kindly note that the other episodes of True Love on Glow TV from the 25th of December, 2020, to the 3rd of January, 2021, will not be available as the production crew goes on a festive season break. In the meantime, the omnibus for the episodes from the 21st to the 24th of December, 2020, will broadcast on the 26th and 27th of this month. From the 4th of January, 2021, the series will start broadcasting again.
Mukta
She finds a job that she likes even though her loved ones object to her decision. Mukta encounters threats at work that make her consider resigning. However, she is caught up in a dilemma when she gets promoted to a new position while thinking of leaving. She also rejects Sumitra's gifts and assures him that she is moving on with her life.
Meethi
Her miraculous recovery shocks everyone because no one expected that she would be able to walk again. Although Ambika is disappointed by Meethi's recovery, she pretends to care and inform that family that she will be praying for her health at the temple.
True Love teasers for December 2020 entice viewers to watch the series and addict them to the show. The twists in the story make it True Love more interesting to watch every time it goes on air.
READ ALSO: My Identity Teasers: November 2020
Ashish learns the truth about his father's death from Dayawanti during his wedding ceremony with Asha. In My Identity Teasers for November 2020, Ashish is torn between marrying Asha and cancelling the wedding upon receiving the heartbreaking news.
Briefly.co.za highlighted the drama at the wedding when Dayawanti threatens to commit suicide if Ashish refuses to call off the wedding. On the other hand, Avni will be disappointed if the wedding fails because she spent sleepless nights planning the event.
Source: Briefly News