Exclusive: Mboweni's Budget Statement was an unprecedented warning
- Finance Minister Tito Mboweni's Medium Term Budget Policy Statement came at a time in SA's history when economic reform is vital
- With the Covid-19 pandemic wreaking havoc with the nation's finances, the moment was a crucial one
- Briefly.co.za explores expert opinions on the minister's speech
PAY ATTENTION: Click "See First" under the "Following" tab to see Briefly.co.za News on your News Feed!
Finance Minister Tito Mboweni's Medium Term Budget Policy Statement filled South Africans in on the current economic plan for the nation.
Dr Kenneth Creamer, an economist at Wits University, weighed in with his opinion on the speech, commenting that:
"The MTBPS is a reminder of how tight South Africa's fiscal position has become. We urgently need reforms to unlock much-needed investment in the energy sector and to incentivise job-creating private sector investment in infrastructure and new business activity."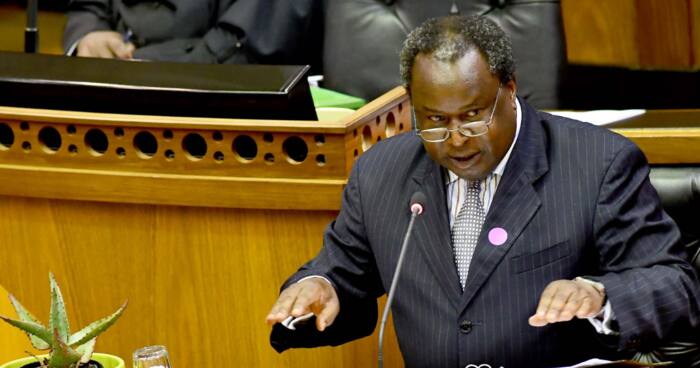 Creamer explained that this would provide enough relief to help fund more critical sectors:
"This will bring rising debt under control and stimulate the revenues needed to fund education, health and social security."
The Bureau for Economic Research has cautioned that Mboweni's speech held a sinister warning:
"The eagerly anticipated, or for many the dreaded, October budget statement was unusual in that the rhetoric was even louder than before on the unsustainability of SA's public finances, but in the same breath it proposed a less aggressive fiscal consolidation strategy than the active scenario in the June Supplementary Budget (SBR)."
This, according to the Bureau, would be an unprecedented move on the minister's part:
"For the first time that we are aware of in the democratic era, an official budget document raised the possibility of a sovereign debt default if the fiscal problem was not adequately addressed."
While the Bureau felt that Mboweni's warning was dire it also felt that he failed to follow it with aggressive action:
"The SBR warned of a possible fiscal crisis in future, but did not use default language. The situation could not be more serious. And yet, less aggressive spending cuts and an even weaker revenue outlook now see the debt ratio peak much higher (and later) than in the SBR."
Earlier, Briefly.co.za reported that Minister Mboweni has likened the economy at the moment to the dawn of democracy in South Africa:
"We must rebuild our economy, rehabilitate our public finances and recover from the devastation wrought upon us by Covid-19. As we rose to that fiscal challenge, so we will rise to this one."
The economy is expected to contract 7.8% this year, and the 2021 outlook is more uncertain. Job losses have bee 'particularly severe' acknowledges Mboweni.
Enjoyed reading our story? Download BRIEFLY's news app on Google Play now and stay up-to-date with major South African news!
Source: Briefly.co.za