Analysis: Taxpayers' refusal to fund Jacob Zuma's legal battles is justifiable
- Taxpayers are questioning why they should continue paying for former President Jacob Zuma legal battles
- Former president Jacob Zuma's appetite for litigation at the expense of South African taxpayers is generating massive frustration
- Former president Jacob Zuma is entitled to state financial support for all his personal legal issues but people say there should be a limit to such benefits
PAY ATTENTION: Click "See First" under the "Following" tab to see Briefly.co.za News on your News Feed!
By Lwazi Nongauza - Freelance Journalist
The Supreme Court of Appeal has dismissed another attempt by former President Jacob Zuma to force taxpayers to pay for his personal legal costs.
This is in relation to his failed application to review former Public Protector Thuli Madonsela's State of Capture report recommendation, which said he must personally pay his legal costs to appeal the ruling.
Despite losing this and many other personal legal costs cases, the former president still insists that South African taxpayers should pay for his legal fees.
His reason for a refusal to personally pay for his personal legal costs is informed by the fact that according to attorneys (read with the Public Finance Management Act (1999) and its regulations), the State should and will always provide legal representation to the former and current president and deputy president.
Zuma's reasoning is actually partially correct but one part that he seems to (deliberately or not) be missing is that a former or current president and deputy president is justifiably entitled to specific limited legal representation.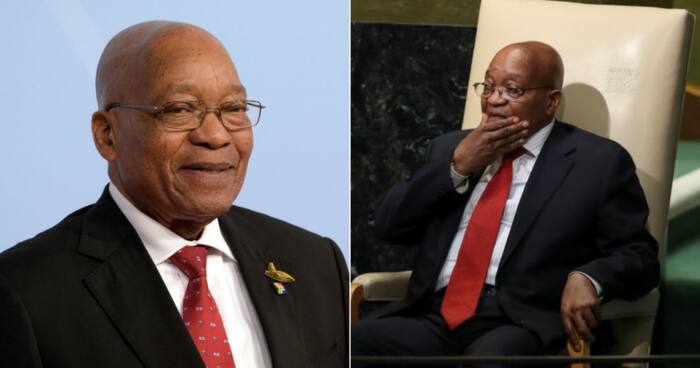 In other words, all former or current presidents and deputy presidents automatically qualify for legal representation if their cases are the interest of the State, not in his personal interest.
It makes sense why in this judgment, Judge A Schippers said Zuma's attempts to re-litigate the merits of the review constitute an abuse of process. It is not in the interest of justice. Allowing him to continue an appeal against the costs order will be wrong.
According to Judge Schippers, it appears as if even the idea to appeal the initial ruling was motivated by his personal interests. Therefore, legally the former president's argument that taxpayers should pay for his legal costs is not justifiable.
Despite all these legal facts, Zuma still believes the judiciary is used by certain politicians who want to tarnish his image.
When Zuma's personal legal costs appeal was dismissed, Zuma's foundation, The Jacob Gedleyihlekisa Zuma Foundation, immediately lambasted the courts' inability to be neutral:
"While we did not expect a positive outcome from a South African court in a matter relating to the former president, Zuma, we had hoped that our courts would have some decency to steer clear from politics…
"We note that our courts have become part of the political onslaught against President Zuma, bending the law in order to serve political elites that seek to scapegoat President Zuma for all the ills that confront South Africa."
One can argue Zuma does not know justifiably legal representation limits for former or current presidents and deputy presidents or, as Judge Schippers said, the former president's appetite for litigation is clearly delaying that abuses every available legal process.
Zuma is facing 16 charges, which include fraud, corruption, money laundering and racketeering, in the KwaZulu-Natal High Court in Pietermaritzburg. If he decides to demand that the State or taxpayers pay for his legal fees, that application too will be dismissed because those are his personal private matters.
There is no political unfairness or judicial bias about that. Those matters are not in the interest of State and therefore taxpayers should not pay for such legal battles.
Meanwhile, Briefly.co.za reported that Deputy Chief Justice Raymond Zondo has confirmed the claims that he fathered a child with Zuma's sister-in-law.
Zondo's confession comes after Zuma's attorney Eric Mabuza accused him of being biased against the former president.
Judge Zondo has since admitted that he had a child with Zuma's estranged wife Thobeka Madiba's sister 25 years ago. Zondo said that he was in a relationship "with a certain woman" while he was in his thirties and working in private practice.
Zondo said:
"To my knowledge, Zuma had no relationship with Ms Thobeka Madiba in the mid-1990s. That Mr Zuma happened to marry the sister of a woman with whom I had had a relationship that ended so many years before that marriage has never had any bearing on the execution of my judicial functions in the many matters involving Zuma in which I have sat as a Justice of the Constitutional Court since 2012.
"Nor does it have any bearing on the execution of my duties as chairperson of the commission."
Enjoyed reading our story? Download BRIEFLY's news app on Google Play now and stay up-to-date with major South African news!
Source: Briefly.co.za