Gareth Cliff's show gets fined R10 000 for spreading misinformation
- Gareth Cliff's show, So What Now?, has landed in hot water after spreading dangerous views about the COVID-19 crisis
- The Broadcasting Complaints Commission of South Africa (BCCSA) has fined eNCA and e.tv R10 000 for breaching the broadcasting code
- Gareth Cliff interviewed conspiracy theorist David Icke and they spread false and unfounded theories without any reference to medical or scientific evidence
PAY ATTENTION: Click "See First" under the "Following" tab to see Briefly.co.za News on your News Feed!
Gareth Cliff and his show So What Now? have been fined by the Broadcasting Complaints Commission of South Africa. Both e.tv and eNCA have been fined R10 000 for failing to uphold the broadcasting code to which media outlets are required to adhere.
The show had conspiracist David Icke on as a guest and both he and Gareth Cliff discussed the COVID pandemic. Neither one quoted any scientific or medical evidence in the interview and discussed the coronavirus being a concocted hoax as well as making several untrue claims about the virus.
Media Monitoring Africa reported the episode to the BCCSA for spreading misinformation about a public health crisis that could potentially cause harmful consequences.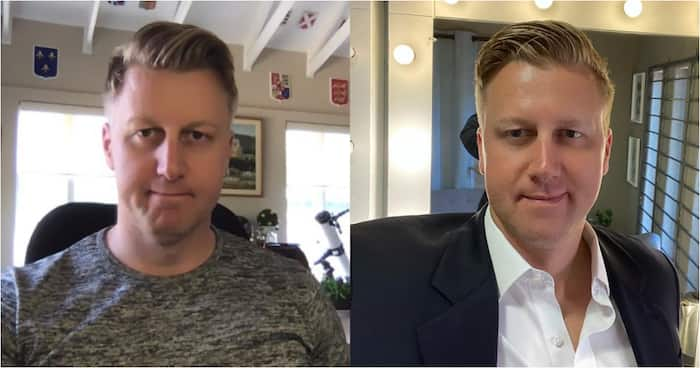 Media Monitoring Africa was quoted by All4Women as saying:
"In the current context, as South Africa and the world grapple with the devastating effects of the Covid-19 pandemic, broadcasts of this nature that patently seek to spread disinformation should be carefully scrutinised, as they do not serve the public interest or further any meaningful engagement on the subject."
In other scandalous show-related news, Briefly.co.za recently reported on Somizi Mhlongo's cooking show being accused of plagiarising and stealing an idea and concept.
Somizi Mhlongo has been shaded hard for allegedly stealing ideas for his show. The popular reality show Dinner at Somizi's has been claimed by someone else who has now come forward and put Somizi in the hotseat. There are constantly allegations being thrown around the entertainment industry of people stealing ideas, song lyrics and even entire scripts. The entertainment world is nasty and everyone knows it.
Briefly.co.za learnt that a man has come forward to claim the idea and has extensive proof has been provided. Somizi and the producer have now been put on the spot to explain the matter. Hastings Moeng is the man who is allegedly the brains behind the juicy concept. He pitched the idea many times and it was literally taken from him without any recognition.
The fact that this whole entire show could have been stolen has some peeps shook while others are not particularly fazed as they know that nothing is an 'original idea' when it comes to showbiz.
Controversial and outspoken Twitter account Man's NOT Barry Roux had something to say about the matter too.
"Hasting Moeng suggested the Dinner with Somizi idea to Somizi with all the elements explaining how the show would work and potential sponsors. Years later Somizi stole that idea without including the person who suggested it to him."
Enjoyed reading our story? Download BRIEFLY's news app on Google Play now and stay up-to-date with major South African news!
Source: Briefly.co.za