Suidooster teasers: December 2020
Suidooster is a fictional soap opera that is shown on Kyknet TV channel. It tells the story of the people of Suidooster who live and work together. These people share happiness, disputes and have misunderstandings. The Suidooster series tells a story of a diverse multicultural community in the suburban region of Cape Town in South Africa.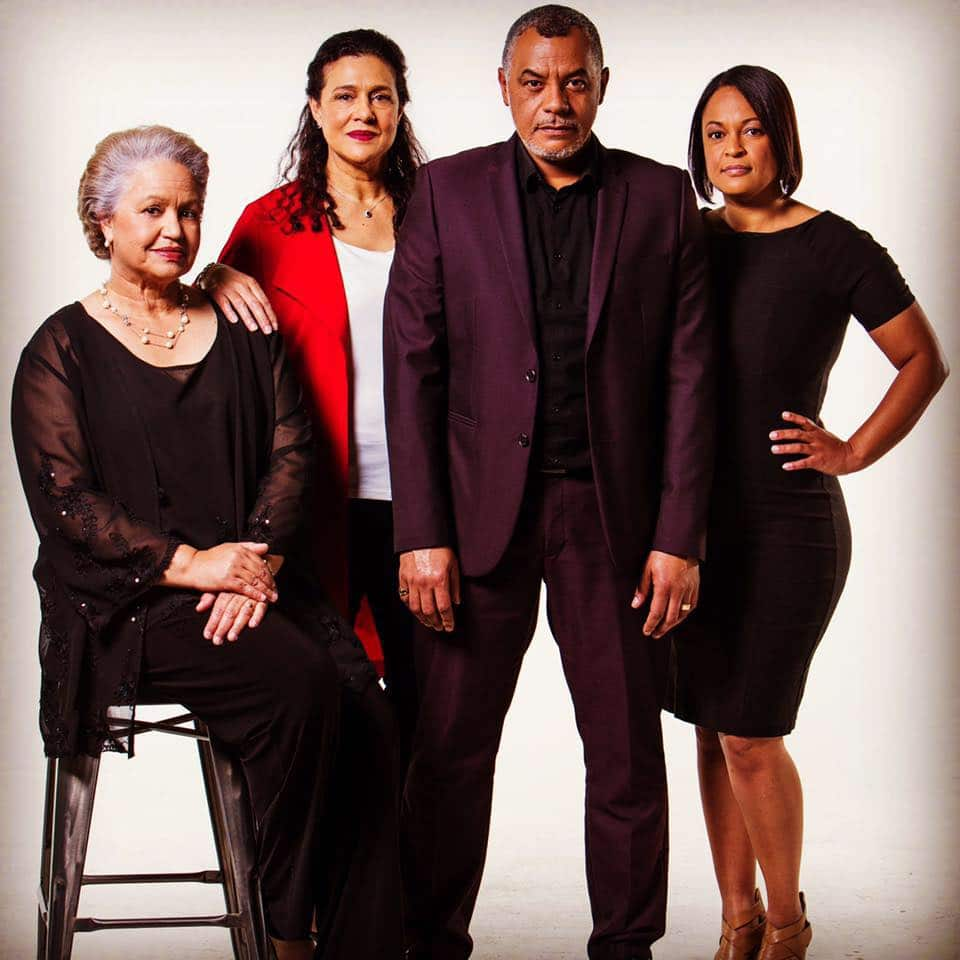 Suidooster teasers for December 2020 have a lot in store for viewers. There is a great concern for Rhafiek. AB and Mymoena have a disagreement. The community of Ruiterbosch is worried about Zoe's operation. Just like previous teasers, the following ones will give you a recap of what to expect.
The December 2020 Suidooster teasers
You can now enjoy fun evenings while tuning in on Kyknet channel on Multichoice DStv from Mondays to Fridays at 18:30 to watch the Suidooster soap opera episodes. Here is what is coming up for on the show in December.
Episode 1160 - Tuesday, 1st of December 2020
In this episode, people are worried about Rhafiek. Tim and Zoe fail to turn up while Imraan is upset when he sees Junaid. Mymoena and AB have a disagreement.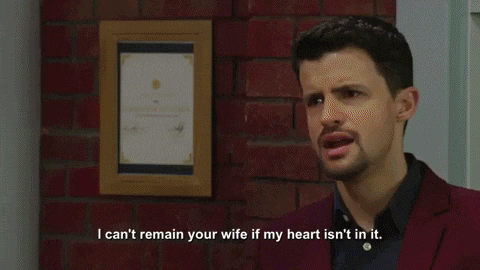 Episode 1161 - Wednesday, 2nd of December 2020
Zoe's injury becomes a concern for family and friends. Lukas and Bianca's evening together gets complicated. Kaashifa gets caught up in some difficulty but later takes an unexpected turn.
Episode 1162 - Thursday, 3rd of December 2020
The community of Ruiterbosch is worried about Zoe's operation. Kate and Rhafiek fight and argue about work matters while Junaid's plans are disrupted unexpectedly.
Episode 1163 - Friday, 4th of December 2020
The grandmother of Kaashifa does not feel well. Kate's workload becomes worse. Bianca has second thoughts about her relationship with Lukas while Zoe discovers Tim's plan of taking revenge.
Episode 1164 - Monday, 7th of December 2020
Zoe is feeling frustrated and trapped while Rhafiek's life goes on as normal. Grandmother Rabia receives many visitors but has an excuse to find fault with everyone.
Episode 1165 - Tuesday, 8th of December 2020
Siya exposes his creative side while Kaashifa gets nervous. Rhafiek and Tim prepare for war. Fortunately, Lee-Ann and Nazeem provide a solution.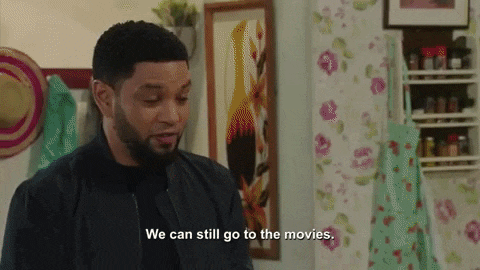 Episode 1166 - Wednesday, 9th of December 2020
Rhafiek has a meeting with a lawyer, and Kate is trying to find him the documents for the meeting. Robin and Lukas have a disagreement that becomes a crisis.
Episode 1167 - Thursday, 10th of December 2020
Kate is thinking about the mistake she has made and decides to tell the truth. Imraan asks for Danni's help. Pieter is out of control, and Bianca makes a big deal out of it.
Episode 1168 - Friday, 11th of December 2020
Kate and Carmen have a hard decision to make while Junaid is curious about the past of Kaashifa. Bianca and Lukas have a confrontation, and it leads to a fallout.
Episode 1169 - Monday, 14th of December 2020
Kate's conscience is nagging her and puts her at a crossroads. Bianca feels bad about Pieter while Kaashifa is angry at Imraan.
Episode 1170 - Tuesday, 15th of December 2020
The insecurity between Bianca and Lukas makes her unhappy. Zoe is furious at everyone while Imraan's obsession makes Kaashifa's life difficult.
Episode 1171 - Wednesday, 16th of December 2020
Zoe and Tim have a hard time trying to get along. Rhafiek's day ends unexpectedly. Ty has special plans for the public holiday but runs into a problem.
Episode 1172 - Thursday, 17th of December 2020
Imraan, Mrs J, and Kaashifa have a lot of problems. Carmen asks Rhafiek to have sound judgement and be sensible. Zoe disagrees with Tim. She wants to go for a cup of coffee with Wade.
Episode 1173 - Friday, 18th of December 2020
Bianca and Lukas try hard to make things better while Robin makes a serious move. Kaashifa is supposed to make a hard decision.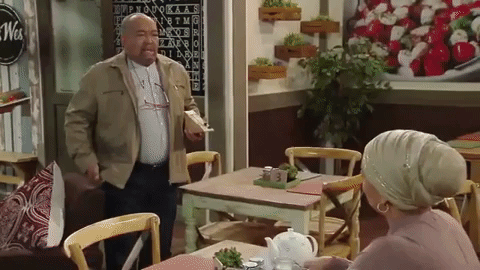 Episode 1174 - Monday, 21st of December 2020
Rhafiek's offer is rejected by Tim while Kate decides to plead guilty. Junaid gives important news to grandmother Rabia, and Bianca wants to talk to Robin.
Episode 1175 - Tuesday, 22nd of December 2020
The Samsodiens together with friends give support to Kaashifa. Tim and Zoe mend their relationship, while Kate makes peace with Chris and Rhafiek.
Episode 1176 - Wednesday, 23d of December 2020
Wade and Ty make plans for a grand Christmas party. The plan does not make Bridgette happy. Kaashifa avoids Junaid while Justin makes Mrs J and Kate compete with each other.
Episode 1177 - Thursday, 24th of December 2020
Kaashifa makes a big decision. Kate and Mrs J have a hard time with an online recipe. It is Christmas eve, a period of forgiving one another and having peace.
Episode 1178 - Friday, 25th of December 2020
Christmas for Joy starts on a high note, and Junaid is busy. Ty and his housemates work hard to organize Christmas lunch although fate has other plans.
Episode 1179 - Monday, 28th of December 2020
Lee-Ann is excited about her Christmas gift. Kaashifa needs to talk to Imraan while Danni defends Zoe.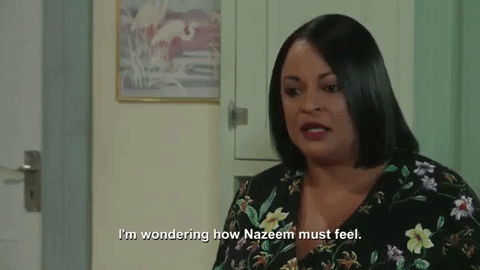 Episode 1180 - Tuesday, 29th of December 2020
Kaashifa hurriedly makes a big decision. Ty desires to return Lee-Ann's Christmas gift to the local shop but makes other plans. Siya has a nightmare that scares him.
Episode 1181 - Wednesday, 30th of December 2020
Siya discovers why Denver looks familiar. Kaashifa takes charge of her love life while Lee-Ann is forced to find her missing earrings.
Episode 1182 - Thursday, 31st of December 2020
Mymoena is planning a huge New Year's Eve party. The young friends are happy to have fun at home. Suddenly Siya is out of control at the party. Lee-Ann discovers something about her earrings while Tim surprises Zoe.
What happened to the main characters?
The following characters have evolved over time to develop the storyline in this soapie. They bring out diverse personalities in the show, and viewers cannot have enough of them. Here is what happens to them in these episodes.
Lee-Ann Jacobs
Lee-Ann arrives home after missing in action for a long time. She is the voice of reason when Tim and Rhafiek are about to fight. During the Christmas party, she loses her earrings, and while she is looking for them, she discovers a secret.
Bridgette Jacobs
This is Mrs J's eldest daughter, who is not happy about Lee-Ann's return home for her own reasons. She is determined to get rid of Lee-Ann. During the Christmas festivities, Bridgette is not happy about Ty and Wade's Christmas plans.
READ ALSO: The Evil Eye teasers: December 2020
Briefly.co.za, on 1st November 2020, published an article about The Evil Eye teasers, which is an Indian supernatural thriller. It tells the story of Piya and Ansh. The antagonist in the thriller is a devil named Daayan, who was cursed by the gods and held captive on planet earth. The fight of good and evil is epic in the drama series.
Source: Briefly News