US election: 6 key industries that may witness changes if Biden wins
As citizens of the United States head to the polls to cast their ballots in the presidential election, a report by Reuters has highlighted some key things that may happen to the economy if Democratic Party's candidate, Joe Biden, wins.
PAY ATTENTION: Click "See First" under the "Following" tab to see Briefly.co.za News on your News Feed!
The report listed six key industries that could see changes under a Joe Biden presidency.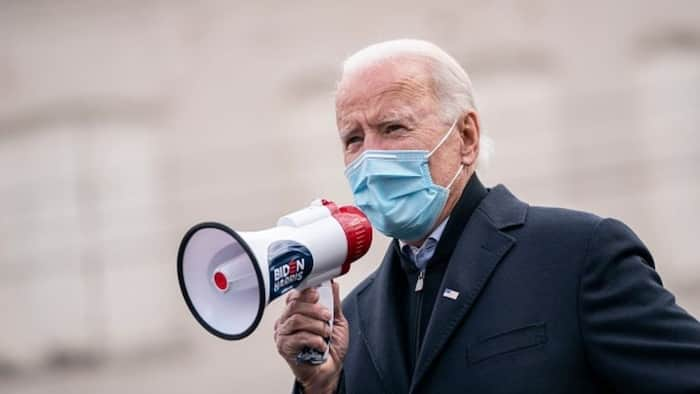 1. Automakers
If Biden wins the election, automakers will likely face tougher carbon emissions targets, according to the report.
Automakers could also face higher penalties for failing to meet fuel-efficiency requirements.
However, the auto industry could also get more help with a transition to electric vehicles if Biden delivers on his promises in the sector.
2 Tech
Biden, if elected, is not likely to lift the regulatory cloud over the tech giants as some Democrats are reportedly willing to scrutinise their practices even more than the Trump administration.
The tech companies, however, have many friends among Biden advisors and will fight hard to resist any new laws.
Nevertheless, the report noted that the biggest changes for the tech sector may have to do with China and trade policy.
3. Pharmaceutical industry
If Biden wins, the pharmaceutical industry may be hit with a slash in drug prices.
The Democrats' candidate has vowed to reduce drug costs and to allow Medicare, a US government health insurance programme, to negotiate drug prices.
His promise to expand health insurance coverage to more Americans may, however, favour the industry.
4. Mining
If Biden wins, his administration may focus on an increase in domestic production of lithium and other metals used to make electric vehicles, solar panels and other products.
According to the report, Biden's campaign has been privately telling US miners that he will support increased domestic mining if elected.
5. Media
If Biden becomes the US president, the media industry may see a dip in their audiences because he is less likely to break presidential norms than President Donald Trump.
However, his presidency may also generate headlines via potential post-White House legal battles, Reuters noted in the report.
6. Retail/Trade
Biden is likely to review the country's current strategy on trade if he wins.
President Trump has imposed $370 billion in tariffs on goods imported from China, part of his "America First" agenda.
Retailers, however, argue that the tariffs will result in higher prices for consumers and lost jobs. A Biden presidency, the report forecasts, may review the trade policy adopted by Trump.
In other Biden news, Briefly.co.za recently reported that he visited his son's grave. The disclosure that the Democratic candidate for the United States presidential election visited his son's grave was made by Marianna Sotomayor of NBC News.
Marianna was assigned to cover the activities of the former vice-president. Marianna with the Twitter handle, @MariannaNBCNews, said Biden has long talked about his son as his good luck charm on consequential days like debates and election nights.
According to Marianna, the 77-year-old had anticipated that Beau Biden would be running for the presidential election in 2020.
Enjoyed reading our story? Download BRIEFLY's news app on Google Play now and stay up-to-date with major South African news!
Source: Briefly.co.za