Duduzane Zuma: Vultures are devouring our state, elect me to stop them
- Duduzane, who is the son of former president Jacob Zuma, says he will not be his father's proxy should he be elected as president
- Duduzane is adamant that he, like his father, is not corrupt, he insists they are law-abiding citizens
- He believes he is the right candidate to pull the country back from the brink of collapse
PAY ATTENTION: Click "See First" under the "Following" tab to see Briefly.co.za News on your News Feed!
By Wisely Manzini- Freelance journalist
Duduzane Zuma is on a mission to become the next president of South Africa and has vowed to "crush" those who would dare stand on his way to the highest office.
In a candid wide-ranging interview with Briefly.co.za, the well-spoken former president Jacob Zuma's son, said he would not fold his arms while the "vultures" devoured the state. "Elect me, I'll stop them," he vowed.
Asked who were the "vultures", he responded by simply saying, "You know them," before bursting out in laughter.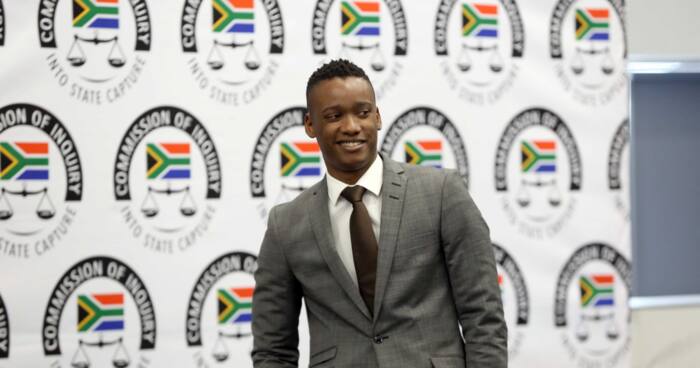 While he wouldn't be persuaded into naming the "vultures", this could be seen as a thinly-veiled jab at his father's successor, President Cyril Ramaphosa and his allies.
"The most important thing for us as South Africans is to unite and build our country. Right now I think that some of the people who are in government do not have the best interests of our country at heart," charged Zuma.
Zuma said he would throw his name in the ring when the country holds the 2024 general elections. At this stage, he said he was still agonizing whether to contest using the ANC's ticket or as an independent.
But, if he decided to contest the national polls via the ANC, then the young Zuma would have to raise his hand for the president position when his party, the ANC, holds the 55th national elective conference in 2022.
If he emerged victorious against any challenger, then his path to the highest office, once occupied by his father, would be clear. The 36-year-old said he was a card-carrying member of the ANC in good standing and was eligible to contest any position internally.
"All I want is for South Africans to give me a chance to pull this beautiful country of ours back from the brink. I am the right candidate for the job. All I want is a chance," pleaded Zuma.
Like him, his father's reputation was blemished by claims of corruption, including allegations of state capture. Despite this, Zuma said people loved him and should he ascend to the presidency, he would not be his father's proxy.
"I'm my own man and my father is an independent person. And I also don't think that he is corrupt. I just think that the media and some in the ANC connived to make my father and other ANC leaders look corrupt when they are not. It's called politics," said Zuma.
Asked about his views on state capture, he said:
"That is a political term which is aimed at tarnishing the images of some leaders including Mr Zuma (his father). But I can tell you know that nothing will implicate Mr Zuma when the commission concludes its work. I'll bet my last cent," he chuckled.
Zuma, who resides in Dubai, said he was going to continue criss-crossing the country in a bid to familiarise himself with the plight of South Africans, especially those who live in poverty.
For now, Zuma junior said he was consulting with an array of people whom he thought would be key to his rise to the most powerful office in the country. He would not say whether his dad was among the people he was consulting.
"I'm starting a journey that will make more enemies for me. To be quite frankly [sic], nothing will deter me," concluded Zuma.
Earlier, Briefly.co.za reported that Duduzane Zuma, former president Jacob Zuma's son, revealed recently that he may have a future in politics. The 36-year-old spoke about his face appearing on ballot papers for the elections in 2024. Duduzane believes that he can return the ANC to its "former glory".
He said he is an ANC member and that he was not only born into the ANC but that the party "grew him up". Duduzane also cleared the air by saying he did not plan on running for the presidency of the ANC Youth League.
The young businessman spoke about not dwelling on claims that his father's tenure was a wasted nine years but would rather like to focus on ways to get South Africa back to a "credible state".
Enjoyed reading our story? Download BRIEFLY's news app on Google Play now and stay up-to-date with major South African news!
Source: Briefly.co.za