English journalist Martin Bashir bio: age, illness, Princess Diana interview
It takes decades to build a career and a name, although the slightest mistake can ruin one's life and make the hard work and efforts go down the drain. The career of Martin Bashir, one of the most successful and admired English journalists, is hanging by a thread. This is after Earl Spencer alleged that he compromised Princess Diana to reveal critical information about her marriage. His biography provides more details about him.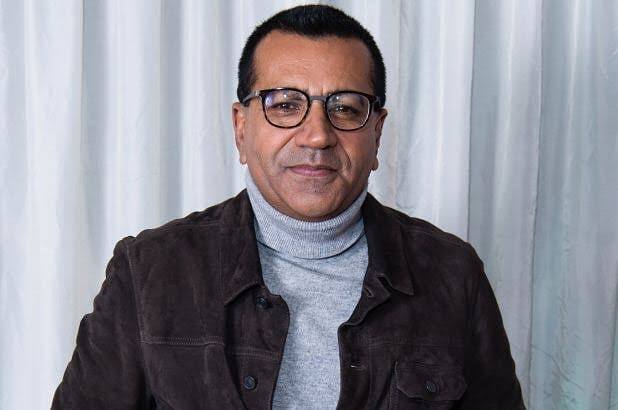 Martin Bashir is one of the oldest English journalists. On 4th of December 2013, he resigned from his position at MSNBC after he made comments described as "ill-judged" about the former Governor of Alaska and Vice Presidential Candidate Sarah Palin. Before then, he had had the coveted opportunity of interviewing many celebs, including Michael Jackson.
Martin Bashir profile
Full name: Martin Henry Bashir
Date of birth: 19th of January 1963
Place of birth: Wandsworth, London, England
Alma mater: King Alfred's College of Higher Education
Profession: News anchor, journalist, musician
Marital status: Married
Spouse: Deborah Bashir
Children: 3
Martin Bashir biography
Martin ventured into media in 1986 and worked with the BBC as a journalist up until 1999. He made a debut to fame in 1995 after he landed the opportunity to interview Diana, the Princess of Wales, for the company's Panorama programme. The other high-profile projects that he worked on include interviewing Michael Jackson during the Living with Michael Jackson documentary. He also had the rare opportunity to speak to the suspects in the Stephen Lawrence murder case.
Interestingly, some of the alleged irregularities that took place during the 1995 interview have resurfaced and might claim his career.
Martin Bashir age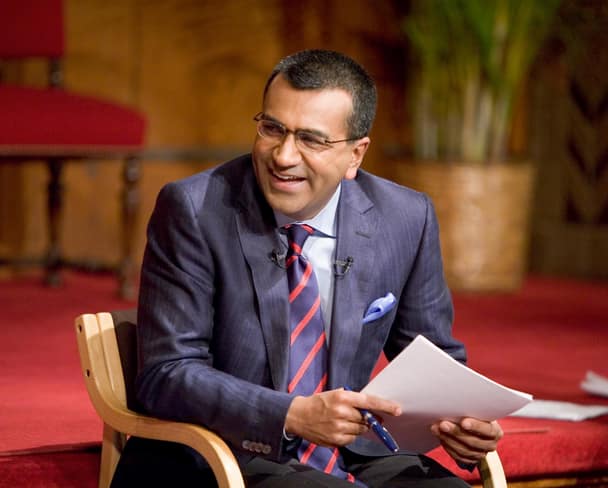 Martin Henry Bashir was born on 11th January 1963 to Pakistani Christian parents in Wandsworth, England. He spent the better part of his childhood in the region and even attended school there. As of date, he is fifty-seven years old.
Martin Bashir wife
Apart from his celebrated career in journalism, Martin Bashir is a proud husband and father. The name of his wife is Deborah Bashir. Their marriage has yielded three children, Samuel, Phoebe and Eliza.
Martin Bashir Princess Diana interview
Twenty-five years ago, Martin Bashir hosted the late Princess Diana, Princes of Wales, for the BBC's Panorama programme. Some allegations claim that there is a likelihood that a criminal offence was committed for him to land the interview. According to the claims, Bashir misled Earl Spencer, Diana's brother, using fake bank statements to secure the tell-all appearance.
The controversial interview that changed his career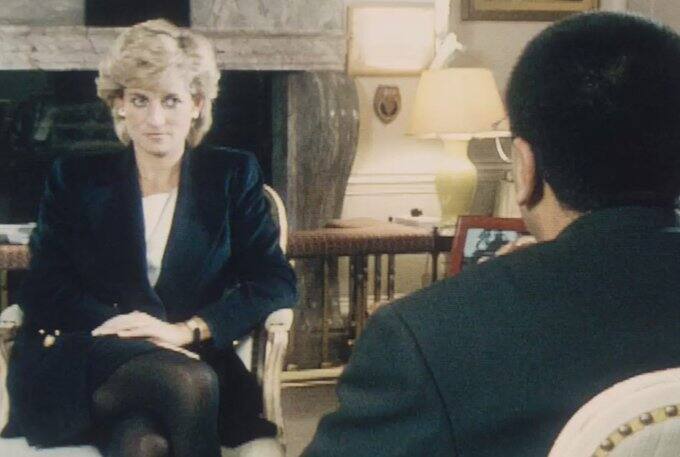 The interview took place in 1995, and more than twenty-three million viewers looked on it. It was centred on the breakdown of Princess Diana's marriage to Prince Charles of Wales. During the interview, Princess Diana made immortal remarks about the marriage stating,
There were three of us in this marriage.
The third-party that she was referring to was Camilla Parker Bowles, the Duchess of Cornwall.
Gaining access to this information sparked the growth of Martin's career, which led to more high-profile interviews with legends like Michael Jackson.
Accusing BBC of 'whitewash'
On 3rd November 2020, Earl Spencer went public through a letter to express his anger. In the letter, he accused BBC of whitewash and sheer dishonesty. He also accused Martin of yellow journalism, a term that Americans use to describe scandal-mongering and poorly researched news to increase sales.
According to reports, Earl Spencer informed the director-general that Martin incorrectly obtained the fake bank statements. He also revealed that the security services paid two senior courtiers, Commander Richard Aylard and Patrick Jephson, for information about his sister. Earl Spencer demanded the BBC to open a formal inquiry into the case to show the acceptance of the gravity of the situation. He stated that BBC owes him, his late sister, and the public an apology for the deception by a journalist who was working for its news programme.
The earl also revealed a letter that Martin Bashir wrote back in 1995. In the letter, Bashir claimed that there were rumours that were spreading about the Prince of Wales having an affair with a nanny, Tiggy Legge-Bourke. According to Earl Spencer, Bashir used the false rumours to coerce the princess into agreeing to do the interview.
BBC apologises to the Earl
While responding to the controversial claims that Earl Spencer made about the corporation, BBC spokeswoman made the following remarks,
The BBC has apologised. We are happy to repeat that apology. And while this was a quarter of a century ago, we absolutely will investigate, robustly and fairly, substantive new information. We have asked Lord Spencer to share further information with the BBC. Unfortunately, we are hampered at the moment by the simple fact that we are unable to discuss any of this with Martin Bashir, as he is seriously unwell. When he is well, we will, of course, hold an investigation into these new issues.
According to reports by the Times, the experts stated that the individuals who were involved in the Martin Bashir Diana case can face criminal charges.
Martin Bashir illness
The BBC is currently not in a position to review the claims that Earl Spencer, Princess Diana's brother, made regarding Martin Bashir. According to the corporation, Bashir, the journalist who interviewed her, is seriously unwell with Covid-19-related complications.
From the aforementioned allegations levelled against Martin Bashir, his media career can be at stake. According to speculations, he risks being charged under the 1981 Forgery and Counterfeiting Act if there is proof that the documents that he used were bogus and that the deception caused harm.
READ ALSO: Donald Trump mocks journalist for wearing mask in his rally: "She wants to be politically correct"
Briefly.co.za reported the details of USA's Donald Trump mocking a journalist for wearing a mask during his rally. The details of his criticism during the rally in Michigan will baffle you!
The presidential aspirant mocked Laura Ingraham from FOX News. He claimed that she wanted to be politically correct. Interestingly, Trump asked for her whereabouts during the rally, and when he saw her, he mocked her.
Source: Briefly News