Young Love teasers: December 2020
In Young Love teasers for December 2020, Kundan gets out of jail and goes after Nandani to seek revenge because she threw him behind bars for harassing her sexually. Dr Amit rejects Vandana's love but takes her on vacation later to figure out if he loves her. He makes this decision after cancelling his wedding to Dr Nandani. Nandani and Amit try to save Sudha's unborn baby in vain.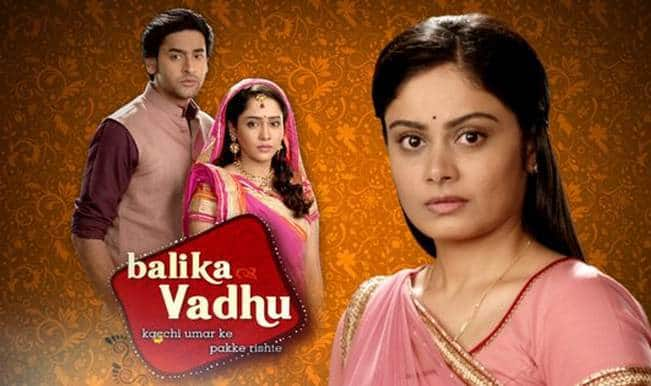 You will find the Young Love series on Glow TV on StarSat and OpenView HD from Mondays to Fridays at 18h00 and 18h30. Are you afraid of missing the show? You can set program reminders on your digital television to stay alert.
Young Love December 2020 teasers
Young Love cast never disappoint their viewers. They do their best to make the viewers feel part of the story. You will be touched by some of these characters' hardships and wish you were in a position to help them.
1/12/2020: Tuesday
Episode 2183
Kundan harasses Nandani, but she does not recognize him. Women in her community shy away from confessing or reporting to the police about sexual harassment. Will Nandani seek justice or allow the man who hurt her to walk away unpunished?
Episode 2184
Sudha and Premal's marriage ceremony is around the corner. The bride and the groom are tensed about their big day while everyone is excited and happy for them. Will their marriage rituals take place smoothly?
2/12/2020: Wednesday
Episode 2185
Sonthalia creates chaos at the wedding by demanding a new posh car and dowry before the wedding happens. She threatens to destroy the ceremony if her demands are not fulfilled.
Episode 2186
More drama happens at the wedding when the police accompany Krish to the wedding venue. Nandani's heart boils with anger when he explains to her later that the police were fake. Why did he ruin the wedding?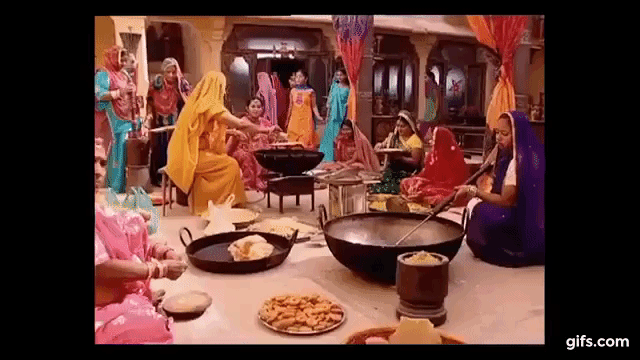 3/12/2020: Thursday
Episode 2187
Krish goes to visit Kundan in prison. What did the two rivals discuss? Will Kundan get out of jail soon and take his revenge on Krish?
Episode 2188
Nandani and Amit get engaged a few days after Sudha's dramatic wedding. Is she in love with Amit? How will she explain the situation to Krish?
4/12/2020: Friday
Episode 2189
Krish is surprised to learn that Nandani is engaged to another man. He looks for Nandani to seek answers about her relationship with Amit. Krish demands to know whether she loves Amit or not.
Episode 2190
Nandani is taken aback when she discovers that the police released Kundan from jail. She is afraid that he will look for her to seek his revenge.
7/12/2020: Monday
Episode 2191
Granny plots to make Nandani's scarf to catch fire. The incident catches Nandani off balance, and she tries to figure out the granny's intentions in vain.
Episode 2192
Nandani and Amit showcase their dance moves during their wedding. The Bollywood songs that play at the event create the best romantic mood for the duo and the guests to enjoy the big day more.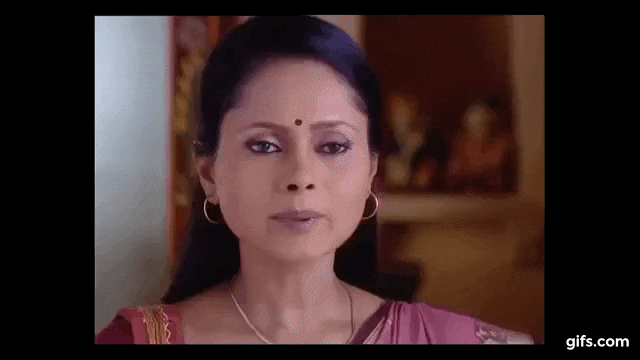 8/12/2020: Tuesday
Episode 2193
Kundan attacks Shivam and hits him on the head with a vase. Shivam finds it hard to retaliate because Kundan caught him unprepared to fight.
Episode 2194
Amit's selfless actions shock the wedding guests. He joins Nandani and Krish's hands and announces that he will not force love where it does not exist. Amit requests the two to continue loving each other.
9/12/2020: Wednesday
Episode 2195
Krish assures Nandani that he will help her look for Shivam. According to the viewers, Kundan is the key suspect in Shivam's disappearance. However, Krish and Nadani are in the dark about what happened between Shivam and Kundan.
Episode 2196
Kundan offers Krish's glass of milk, but he is afraid to drink it lest it is poisoned or spiked. What are Kundan's intentions?
10/12/2020: Thursday
Episode 2197
Dr Amit rushes to the hospital as soon as he is informed that Shivam is in critical condition. Who took Shivam to the hospital?
Episode 2198
Kundan disguises himself as a stranger, gets into Nandani's house abruptly, and commands Kuran to leave before locking the door. He reveals his true identity to Nandani and threatens to harm her if she tries to escape or call for help.
11/12/2020: Friday
Episode 2199
Dr Amit rejects Vandana's relationship proposal. Later, Vandana gets Dr Naresh arrested by the police for committing a serious offence at the hospital.
Episode 2200
Kundan vows that he will not allow Nandani and Krish to be happy after sending him to jail. He is also obsessed with her even though she does not love him anymore.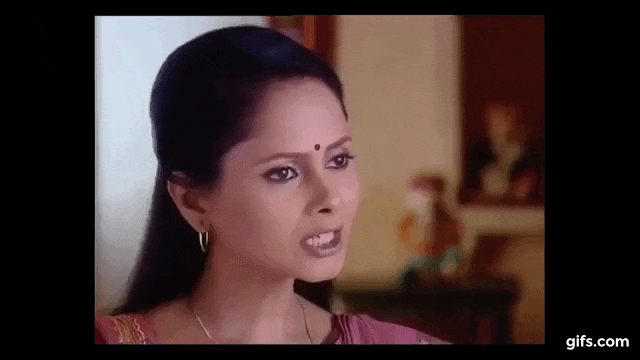 14/12/2020: Monday
Episode 2201
Krish is unaware that Kundan has answered Nandani's call; therefore, he explains that he will return home the following morning. Kundan thanks his lucky star for buying him more time to harm Nandani.
Episode 2202
Krish calls Nandani for a second time to inform her that he will never forgive her for what she has done. He is still in the dark about what Kundan did to her in his absence.
15/12/2020: Tuesday
Episode 2203
Kundan calls Nandani and threatens to kill Krish if she ever reveals to anyone what transpired between them. Will she allow him to keep intimidating and torturing her?
Episode 2204
Amit proposes to take Vandana on vacation but makes it clear that they are not in a committed relationship. The two agree to spend quality time together to find out if they are compatible or move on instead of forcing themselves to be in a relationship.
16/12/2020: Wednesday
Episode 2205
Sudha overhears her mother-in-law gossiping and slandering her name in front of her friends. She informs Premal about the incident and requests him to warn his mother against ruining her reputation behind her back. Premal gets upset and takes his mother's side.
Episode 2206
Triveni is disappointed in Nandani when she abandons the prayer session. Triveni fails to understand that Nandani respects their religious beliefs, but the call was an emergency.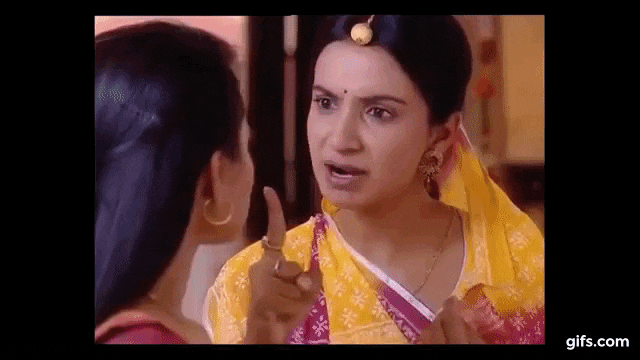 17/12/2020: Thursday
Episode 2207
Nandani continues to suffer in Kundan's hands because she wants to protect Krish. She encourages herself to endure the pain for a while longer until she finds a solution.
Episode 2208
The priest advises Nandani to make 100 roti's that will keep bad luck away from her life. Nandani feels relieved after listening to the priest's advice.
18/12/2020: Friday
Episode 2209
The priest warns about a looming disaster when the cow refuses to eat Nandani's roti. He advises the family to look for 21 girls and give each one of them a gold coin. Triveni is upset when Nandani claims that the rituals are fake.
Episode 2210
Triveni calls her in-laws, the Shekhawats, and demands they pay her 21 gold coins because their daughter, Nandani, is responsible for her family's bad luck.
21/12/2020: Monday
Episode 2211
The Karuna family visits the temple to offer the gold coins to the girls. Krish exposes the fake priest by showing the family undeniable evidence to prove that he is a con-man.
Episode 2212
Premal and his mother ignore Sudha's call for help when her stomach hurts. Sudha's mother-in-law has managed to manipulate Premal into hating his wife because she always challenges her decisions.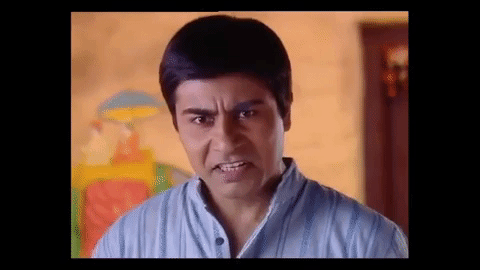 22/12/2020: Tuesday
Episode 2213
Triveni catches Kundan harassing Nandani. Will she protect Nandani from the evil of Kundan or stand back and watch the show?
Episode 2214
Kundan assaults Nandani in front of Triveni. Nandani is determined to fight him to the end, even if it means dying on the battlefield.
23/12/2020: Wednesday
Episode 2215
Nandani swears in front of Kundan that she will win the fight against him someday the same way Anandi emerged victorious while fighting Akheraj. She faces Kundan courageously while holding the kattar Mangla gave her.
Episode 2216
Sudha loses her baby even after Dr Amit and Dr Nandani put in all efforts and expertise in the surgical treatment to save it. Sudha is devastated when she learns that the doctors could not keep her baby alive.
24/12/2020: Thursday
Episode 2217
Kundan lies to Sudha and makes her believe that Nandani is responsible for her baby's death. The distressed lady begins to hate Nandani and blames her for the misfortune she has encountered.
Episode 2218
Nandani feels like giving up on Sudha, but she gets a vision that encourages her to take care of the patient. Grandma Kalyani appears to her in the vision and persuades her to be brave.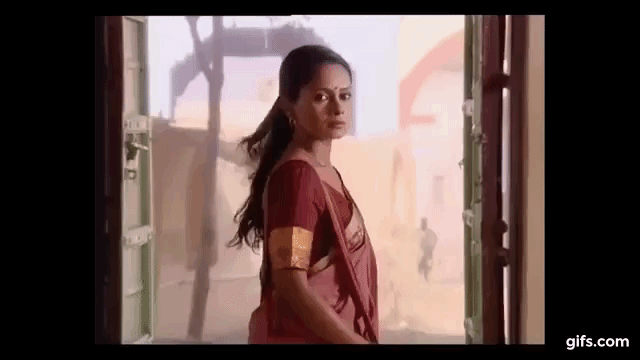 Nandani
She agrees to marry Amit even though she loves Krish. Amit quits before they get married and hands her over to Krish because he understands that they love each other. Kundan swears never to allow Nadani to be happy with another man; therefore, she endures torture from him to prevent him from harming Krish.
Krish
He meets Kundan in jail to warn him to stay away from Nandani. He is not aware that Kundan attacked Nandini in their matrimonial home after he was released from prison. Krish exposes the fake priest who wants to steal 21 gold coins from them in the pretence of averting bad luck from the family.
Please note that as you enjoy the Young Love teasers for December 2020, the show will take a break from 25th December to 3rd January 2021. The omnibus for 21st December to 24th December will air on the 26th December and 27th December. Glow TV will have a Holiday Movie Marathon instead of soap operas during the festive season, and regular programming will resume on 4th January 2021.
READ ALSO: Glow TV Endless Love Beintehaa: cast, pictures, plot summary, the full story, teasers
Glow TV is airing another hot drama series called Endless Love. The title of the show speaks much about it. Aaliyah and Zain get married, although they hate each other. How did hatred grow between them?
Briefly.co.za narrates the full story of Endless Love. Zain has many girlfriends and does not want to marry because he does not appreciate love or marriage. However, things change when he meets Aaliyah. Zain's father forces him to marry her. He believes that the virtuous and conservative Aaliyah will change his son's immoral and irresponsible behaviour because she respects marriage.
Source: Briefly.co.za