Complicated Love teasers: November 2020
In Complicate Love teasers for November 2020, the lead characters' love gets more complicated in each episode. Who likes watching a boring and straight forward love story? The series will inspire you. However, do not imitate some of these characters' lives because love triangles lead to many troubles.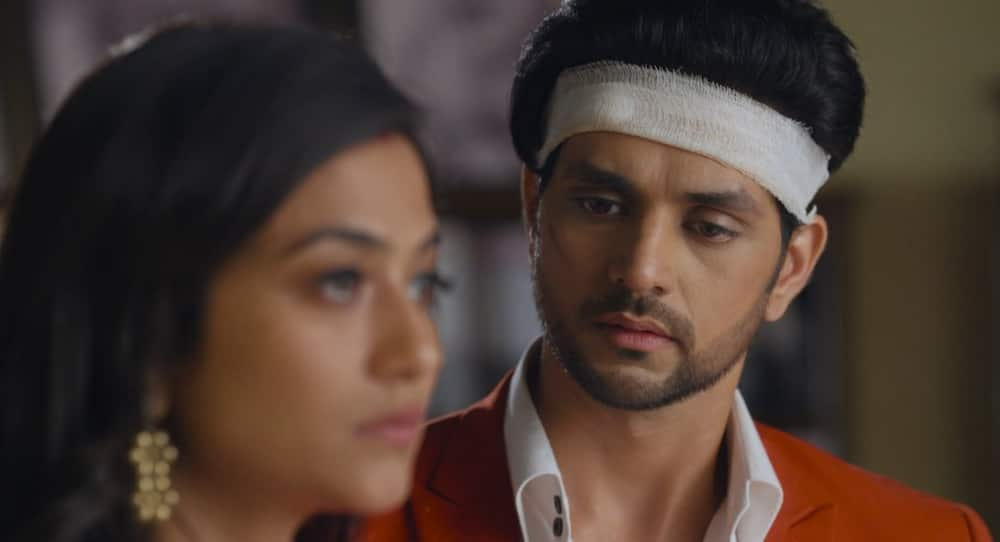 The only channel airing the Complicated Love series in South Africa now is Glow TV at 19h00 and 19h30 from Mondays to Fridays. Nandini dies in the arms of the man who was her best friend's husband. Mauli was good to her, but she fell in love with her husband, and they got married.
Complicated Love November 2020 teasers
Enjoy the series but remember not to try to win anyone's spouse because you might never live another minute to tell your story. The show is purely for entertainment. It does not support divorce and extramarital affairs.
2/11/2020: Monday (Episodes 77 - 78)
Mauli confronts Nandini for ruining her marriage when she trusted her like a sister. Mauli's mother scolds her and blames Kunal's family for encouraging Mauli to accommodate Nandini. Mauli's mother warned her against hosting Nandini in the house, but Mauli ignored the warning.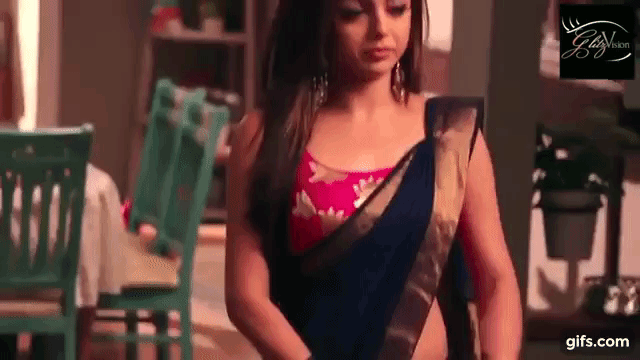 3/11/2020: Tuesday (Episodes 79 - 80)
Nandini reports to the police station that Kunal is missing. Later, she takes him to her house when the hospital discharges him. What happened to Kunal? Does his wife know that he was in the hospital?
3/11/2020: Wednesday (Episodes 81 - 82)
Mauli files for divorce. On the other hand, Kunal and his lawyer force Rajdeep to agree to a marriage annulment with Nandini. How will Mauli feel when she learns that her husband is helping Nandini to get a divorce so that he can be with her?
5/11/2020: Thursday (Episodes 83 - 84)
Dida advises Mauli and Kunal to save their marriage. The court also orders them to give their marriage another chance instead of giving up on it. Nandini panics when she sees pictures of Mauli and Kunal together. She assumes that the two have reconciled.
6/11/2020: Friday (Episodes 85 - 86)
Kunal requests Nandini to allow him to extend his stay in her house. He explains that he wants to stay by Dida's side until she recovers from the illness she is suffering from. Tara tells Mauli that she hates her for tolerating her husband's extramarital affair in the name of being a submissive wife. Mauli warns her to stay out of her private life.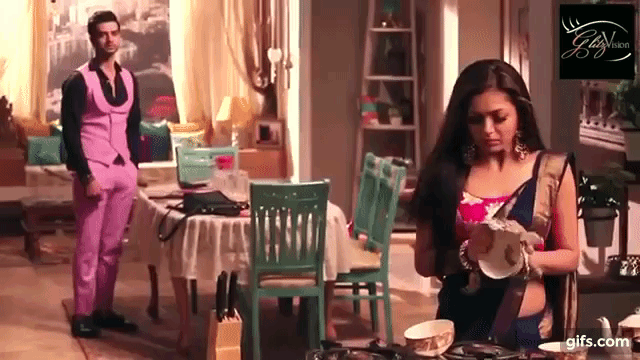 9/11/2020: Monday (Episodes 87 - 88)
Kunal admits his mistakes in front of everyone and requests them to stop blaming Mauli for their failed marriage. Dida prevents Kunal from leaving Nandini's home by spiking his drink.
10/11/2020: Tuesday (Episodes 89 - 90)
Dida confesses to Radhika that she feigned illness and spiked Kunal's drink to save his marriage. Kunal comforts Nandini and promises to stay with her after Mauli attacks and insults her.
11/11/2020: Wednesday (Episodes 91 - 92)
Kunal plans to give Nandini a pleasant surprise in the evening. He is unaware that Mauli and her friends are in the same restaurant he and Nandini are having dinner. Dida requests Kunal to throw a surprise birthday party for Mauli.
12/11/2020: Thursday (Episodes 93 - 94)
Nandini prays for Mauli and holds a charity event in her honour. Mauli requests Kunal to dance with her for the last time at her birthday party before finalizing the divorce, and Kunal does it.
13/11/2020: Friday (Episodes 95 - 96)
Mauli finds out that she is pregnant but makes Dida and Radhika hide the information from Kunal. She wants their marriage to survive because he loves her rather than for the sake of the unborn baby.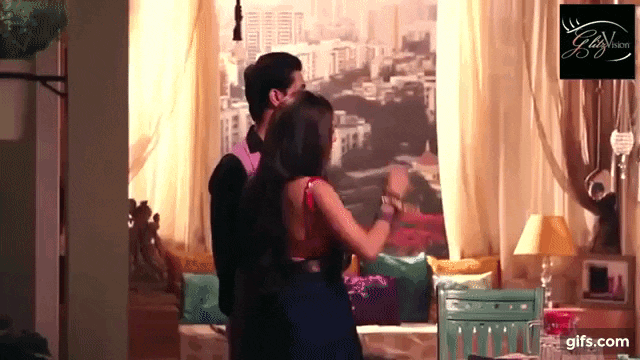 16/11/2020: Monday (Episodes 97 - 98)
Nandini blocks Kunal's contacts in her phone and tells him to stay away from her. Radhika and Dida deceive Mauli that Kunal will be leaving the country to make her realize that she loves him more than she thinks.
17/11/2020: Tuesday (Episodes 99 - 100)
Someone kidnaps Nandini, and Kunal admits to Mauli that he is no longer in love with her. He lets her know that he loves Nandini and would do anything to be with her. Kunal's words set Mauli's heart on fire.
18/11/2020: Wednesday (Episodes 101 - 102)
Kunal ignores Mauli when she tries to inform him that she is pregnant. He leaves in a hurry to look for Nandini and save her from the kidnapper. While Rajdeep points his gun at Kunal, Mauli saves Nandini. Later, the ladies are caught up in a blazing room. Kunal saves Nandini from the fire and leaves Mauli in danger.
19/11/2020: Thursday (Episodes 103 - 104)
Kunal informs Nandini to get ready for their wedding, which is set to happen in three days. Rajdeep calls Nandini to tell her that Mauli is pregnant with Kunal's baby. Will she cancel her wedding and ask Kunal to return to Mauli and raise their child?
20/11/2020: Friday (Episodes 105 - 106)
Kunal discovers that Mauli is pregnant. He asks her whether she is faking the pregnancy to ruin his upcoming wedding with Nandini. Kunal considers giving reviving his marriage with Mauli for the sake of their child.
23/11/2020: Monday (Episodes 107 - 108)
Mauli prepares for Karwa Chauth to celebrate the new dawn in her marriage. Later, Mauli lies to Kunal that she is not pregnant when she learns that he believes she is faking the pregnancy to win his heart.
24/11/2020: Tuesday (Episodes 109 - 110)
Mauli asks Dida and Radhika to stop persuading her to save her marriage because she must guard her honour after being humiliated by Kunal. After six years, Ishan comes into play as the man who loves Mauli unconditionally. Are they married? Where are Kunal and Nandini?
25/11/2020: Wednesday (Episodes 111 - 112)
Mauli's daughter is named Misti. She does not want to leave her friend Pari alone for camping. Pari's father is out of reach. The security guard informs Kunal that he sent his daughter Pari to her Mishti's home to protect her from bad weather.
26/11/2020: Thursday (Episodes 113 - 114)
Kunal takes Pari to the temple to help her find peace because she misses her mother. The viewers are left in the dark about the identity of Pari's mother. Where is Nandini? Is she Pari's deceased mother? Ishan plans to take Misti and Mauli out, but Mauli cancels their plains to take care of her busy schedule.
27/11/2020: Friday (Episodes 115 - 116)
Kunal rushes Misti to the hospital, and Pari informs Ishan that Misti got into an accident while they were playing. Kunal and Mauli are yet to meet; therefore, he does not know that Misti is his daughter. Mauli asks Ishan to invite Pari and her father to their home for Diwali dinner.
30/11/2020: Monday (Episodes 117 - 118)
Mauli is shocked to see Pari accompanied by Kunal for dinner. Dida and Radhika give Kunal a warm welcome and inform him that they forgave him for wronging their daughter in the past. Kunal is happy after seeing that Mauli has a happy marriage with Ishan.
Mauli
She hides from Kunal that she is pregnant because he has made up his mind to divorce her. Mauli protects her dignity by letting him go instead of begging him to stay. Later, fate reunites them, but she is married to Ishan.
Kunal
He divorces his wife to marry her best friend. Kunal meets Mauli's daughter, but he does not know that she is his daughter too. He has another daughter called Pari. Pari's mother, Nandini, is dead. Will Kunal feel jealous of Mauli's happy marriage?
The Complicated Love teasers for November 2020 will put a smile on any gloomy face. Do you love such an entertaining series? Millions of soapie fans acknowledge that Complicated Love is a one-of-a-kind Indian series.
READ ALSO: The Evil Eye teasers: December 2020
Dayaan is a devil. The gods have cursed and thrown him onto earth as punishment. Dayaan turns into a human form and starts to deceive the humans. He leads them into self-destructive activities. Will they notice that Dayaan is not a normal human being? The story is similar to a horror movie.
Briefy.co.za takes you through the episodes of The Evil Eye teasers for December 2020. The story begins with the dramatic engagement ceremonies of Kartik and Naira, and Naksh and Kirti. Their engagement bands disappear, and someone is accused falsely of hiding them.
Source: Briefly News