Gangaa teasers: December 2020
Gangaa teasers for December are here, and guess what? Even if you have been missing watching episodes of the television drama, you cannot afford to miss these episodes for two reasons. One is the fact that the current season finales this month, and another season hopefully begins! Do not be told what the end would be for the likes of Zoya and Rudra. Get the gist firsthand.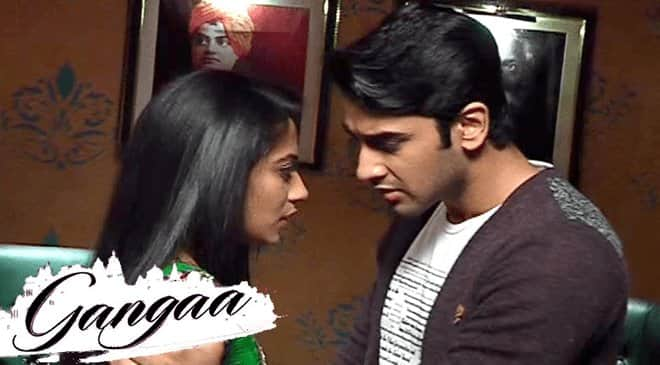 Gangaa season 2 story is about a boy and a girl who share a childhood. In the process, they took their friendship to another level and started a love affair. Unfortunately for them, they faced different challenges so that at some point, their love for each other was becoming sour, which became an issue of concern to each party. Find out as this season ends what becomes of the relationship eventually.
Gangaa teasers for December 2020
The last episodes of Gangaa showed how Gangaa and Sagar made an effort to renew the love between them, despite the efforts that Prabha made to separate them forever. One of them was manipulating Sagar to believe that his partner cheated on him. This month's episodes answer all the questions and clear the air on whatever issues of concern you might have been nursing since the season started.
Episode 78 - Tuesday, 1st of December, 2020
Akhtar and Zoya are nowhere to be found. After Zoya claims that she has been violated, Gangaa plans to get justice for Zoya.
Episode 79 - Wednesday, 2nd of December, 2020
Niranjan is all out in search of where Gangaa could be before meeting an old-time acquaintance.
Episode 80 - Thursday, 3rd of December, 2020
The matter commences with Zoya explaining all that befell her husband. Then, Rudra tries to defend himself.
Episode 81 - Friday, 4th of December, 2020
Zoya has nowhere to hide any longer while Rudra recovers his reputation. However, Zoya has some other plans hidden from everyone, and Sagar concludes that he absolutely detests Gangaa.
Episode 82 - Saturday, 5th of December, 2020
Season finale!
Niranjan welcomes Zoya back home while Gangaa and Sagar part ways totally because of Zoya.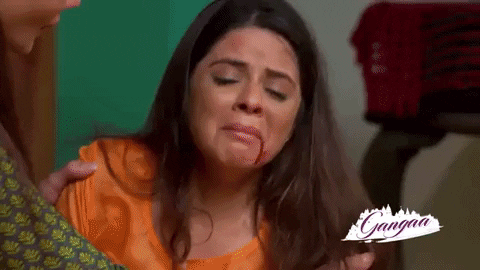 Gangaa 3 teasers for December 2020
As the show transitions to the third season, it looks like the drama is becoming more engrossing. You cannot afford to miss out on all the humour that it brings. Gangaa 3 teasers for December 2020 provide snippets of what you should prepare for in the oncoming episodes.
Episode 1 - Sunday, 6th of December, 2020
Madhvi, together with her son, struggles with staying away from home. Madhvi becomes a stalker in the place that she previously called home. Find out if the two of them eventually conclude to go back home and ease the pain of Kanta, who misses her grandson, Sagar.
Episode 2 - Monday, 7th of December, 2020
Gangaa seems to know what blue baby syndrome is after the doctor informs her that her daughter is suffering from it. Also, she discovers that Krishna is beginning to possess some things that belong to Sagar, which further proves the fact that she is his daughter.
Episode 3 - Tuesday, 8th of December, 2020
In today's Gangaa Indian movie series, Zoya, together with his partner, plans to ensure that Sagar and Madhvi do not get to reunite with their family. Her dubious plan is to have all of her father's riches to herself, and to realise this; she needs to get rid of Kanta's beloved grandson.
Episode 4 - Wednesday, 9th of December, 2020
Krishna is nowhere to be found during the school excursion. Fortunately for her, this becomes a bittersweet moment because she comes in contact with Sagar, and both of them spend the night together. While she calls him Papa Bear, she does not know that he is her biological dad.
Episode 5 - Thursday, 10th of December, 2020
An impossible situation can be changed with prayer once it is coupled with faith. Krishna offers words of prayer for the note she got from Sagar, which is supposed to direct her to where he is. The good news is that her prayer was not only answered, but it also came with some other things she did not expect. In the end, Krishna and Sagar meet again.
Episode 6 - Friday, 11th of December, 2020
Sagar requested that his grandma would make a tough decision concerning the family, while his meeting with Gangaa again worsens the situation of things. As a result of this, what they conclude on leaves Krishna questioning herself.
Episode 7 - Saturday, 12th of December 2020
Sona ruins Zoya's plans when she shows Supriya the video. Meanwhile, it looks like Gangaa is planning to use Krishna to hook up with Sagar before he relocates to London with the rest of his family.
Episode 8 - Sunday, 13th of December 2020
The video causes more harm than it was anticipated, as Supriya threatens to file for a divorce. Her decision does not make things any easier for Pulkit and Kishash.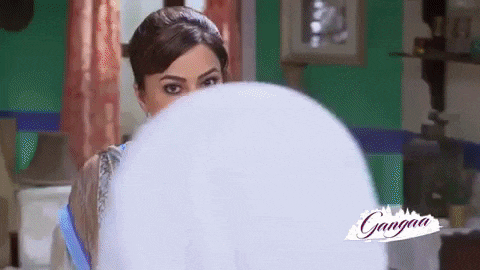 Episode 9 - Monday, 14th of December 2020
Gangaa goes through a challenging time as she attempts to break the news about Krishna's biological father. Sagar comes up with the idea that he believes will help stop Pulkit's marriage from collapsing.
Episode 10 - Tuesday, 15th of December 2020
Krishna runs away from home and goes out on a mission to look for her father, although it looks like she is making her situation worse as more trouble awaits her in future.
Episode 11 - Wednesday, 16th of December 2020
Gangaa panics and utters sensitive words to Sagar. Sagar takes note of her words as he believes that they can change his life and fill in the puzzle about the identity of Krishna's father.
Episode 12 - Thursday, 17th of December 2020
Sagar admits that Krishna is the child that Gangaa sired, although the news does not sit well with the members of his family. They bar him from raising her.
Episode 13 - Friday, 18th of December 2020
Sagar tries to make Gangaa believe why he cannot remember the events of what happened on their special night. He convinces himself that by telling her that, she will forgive him. However, Gangaa refuses to buy his story and believe him.
Episode 14 - Saturday, 19th of December 2020
Zoya comes up with another plan to ensure that she inherits all the money and the mansion. However, it looks like her new plan will cause Sagar more pain.
Episode 15 - Sunday, 20th of December 2020
Krishna tries to patch the differences between her mother and Sagar. However, the worst happens when Zoya manages to convince Gangaa to sell the mansion.
Episode 16 - Monday, 21st of December 2020
Krishna finds herself at crossroads on whom to side with between her mother and father. Meanwhile, the proceedings of the case go according to Sagar's expectations, although they do not make him as happy. Instead, he feels more broken and causes a rift between him and Gangaa.
Episode 17 - Tuesday, 22nd of December 2020
Zoya's resentment towards Sagar heightens, and she plans on causing enmity between Gangaa and Madhvi. She tampers with Madhvi's gift by replacing it with a torn picture of Gangaa and her daughter.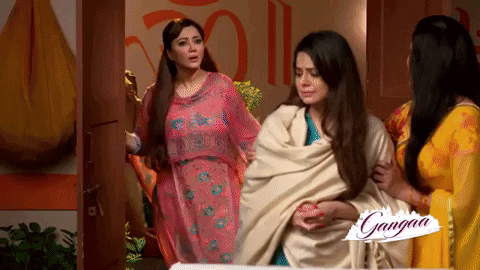 Episode 18 - Wednesday, 23rd of December 2020
Gangaa and Sagar let go of their differences during the breaking of the fast, and this lightens Krishna's mood. She believes that things will get better and that her parents will live under one roof. Meanwhile, Pulkit feeds Kishash water before he feeds Supriya, and he affirms that nothing can change the love that he has for Kishash.
Episode 19 - Thursday 24th of December 2020
Everyone gets in touch with their families during the Diwali celerations, and this season makes Krishna excited. She uses every opportunity to bring her parents closer. However, the worst happens when a fire breaks out and brings everything down.
Episode 20 - Friday, 25th of December 2020
Zoya takes advantage of the situation to get back at Sagar. She attempts to kill Krishna, although when her plan fails, she resorts to a second plan that causes Krishna and Sagar a lot of pain. She also brainwashes Gangaa by feeding her with lies about Sagar and the members of his family.
Episode 21 - Saturday, 26th of December 2020
Gangaa gets overwhelmed by emotions and spews hurtful words to Sagar and proves to him the seriousness in her decision to not want him back. However, Sagar's relentlessness to fight for the relationship ignites her to keep fighting for her family.
Episode 22 - Sunday, 27th of December 2020
Gangaa gets arrested, and the only thing that keeps ringing in her mind is the awful words that Zoya told her. She decides to escape from jail, and when Zoya realises the success in her plan, she marvels at the progress in her plot.
Episode 23 - Monday, 28th of December 2020
Sagar gains custody to Krishna, and he finally goes with her to the Chaturvedi mansion. Upon her arrival, Kanta is the only person who welcomes her.
Episode 24 - Tuesday, 29th of December 2020
Zoya concocts another plan to murder Krishna. Meanwhile, at the Chaturvedi mansion, the members of the family engage in prayer for Krishna. As the prayers go on, an unexpected visitor walks in and joins them.
Episode 25 - Wednesday, 30th of December 2020
Zoya convinces Krishna to accompany her to the roof, although Pulkit and Sagar realise that she is up to some mischief. They follow them and manage to rescue Krishna before Zoya pushes her from the rooftop.
Episode 26 - Thursday, 31st of December 2020
The members of the Chaturvedi family gang up against Zoya and kick her out of the mansion. This time, not even her dad comes to her rescue. Later, Krishna is considered the woman of the house, and she attempts to restore unity in the house.
Zoya
Zoya promises to tear Sagar down by hurting him where it hurts the most. She ruins his relationship with Gangaa and tries to kill Krishna. She manages to brainwash Gangaa to believe that Sagar is up to no good; hence, Gangaa calls it quits. Later, she attempts to murder Krishna by pushing her down the roof, although her plan is thwarted when Sagar rescues her.
Gangaa
Gangaa finally gathers the courage to let the cat out of the bag regarding the identity of Krishna's father. She refuses to acknowledge Sagar's efforts to try and make things work. Zoya blackmails her, and she believes everything that she says and decides to call it quits with Sagar. Later, she gets arrested, although she escapes from jail. Will she realise how manipulative Zoya is?
Gangaa teasers, so far, has helped to understand the complexities of love affairs. The series shows what lovers face in their relationship and how well some of them can be managed. So, join other viewers from Mondays to Sundays to watch the series at 22:00 on Zee World.
READ ALSO: Twist of Fate teasers: December 2020
Twist of Fate teasers for December 2020 is another television drama series you should not miss watching. As published on Briefly.co.za, you will find out how Aliya's deceitful ways become a bone of contention, even though it looks like it is the end of the road. This is because family members know the truth.
You will also discover how Aliya attempts to record a video of herself in bed with Purab as well as how members of the family find out about Abhi's escape, which makes them arrange for a party. Read the story before the daily official broadcast.
Source: Briefly News