Zara's Nikah teasers: December 2020
In Zara's Nikah teasers for December 2020, Kabir is adamant about reconciling with his former wife. He plans to move to Dubai until the divorce is complete, but he changes his mind on his way to the airport. Kabir informs his father about his intentions to reconcile with Zara. Shahbaz tries everything he can to keep his son and Zara apart when he realizes that he can no longer manipulate him into doing what he wants.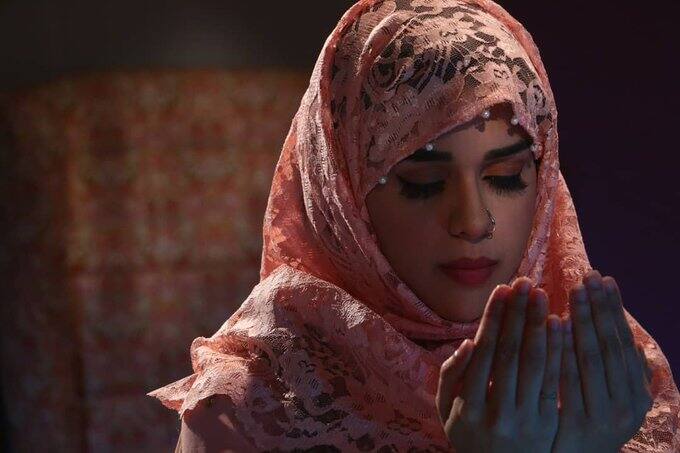 Rukhsar returns to the Ahmeds' house as a changed person who wants to reunite Kabir and Zara, but Kabir does not trust her intentions. She confesses that she has been faking her illness. Zeenat sees this as an opportunity to reunite Rukhsar with Kabir. December episodes of this series will spice up the holiday season for everyone who will tune in.
Zara's Nikah December 2020 teasers
Watch the series on Zee World from Mondays to Sundays at 20h00. The climax has only begun; therefore, do not miss to watch any of these entertaining episodes. Here is what will happen in the series this December.
1/12/2020: Tuesday (Episode 157)
Zara and Azra arrive at the Ahmeds' family house disguised as the driver and the nurse. They are escorting Ayesha to therapy. Azra lies and excuses herself to avoid meeting Kabir, but things get complicated when Kabir decides to accompany Ayesha.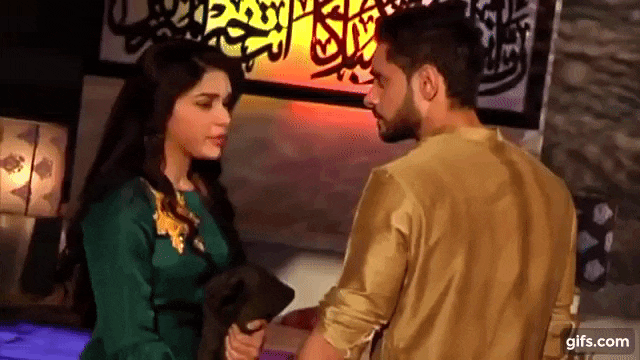 2/12/2020: Wednesday (Episode 158)
Zeenat finds Zara and Ayesha at Dr Nagma's clinic and gets curious about their agenda at the clinic. Zeenat and Shahbaz frame Zara to teach her a lesson. The cops arrest Zara; therefore, Zeenat warns her against reuniting with Kabir. Shahbaz convinces his son to make his ex-wife hate him so that she keeps her distance from him.
3/12/2020: Thursday (Episode 159)
Zara returns to Ahmed's house to mend the damaged relationship between her and them, but Zeenat gets upset and says mean words to her. Peer Sahab changes his mind about Kabir and Zara's reunion, and Kashan advises Kabir to reconsider his decision about divorcing Zara.
4/12/2020: Friday (Episode 160)
Kabir almost confesses his secret after saving his ex-spouse from harm; therefore, he decides to relocate to Dubai and forget about his failed marriage until the divorce process is complete. She pleads with him to give their marriage another chance.
5/12/2020: Saturday (Episode 161)
Shahbaz escorts his son to the airport. Kabir changes his mind about the divorce on their way to the airport and explains to Shahbaz that he will reconcile him and Zara. Shahbaz conspires with Rehman to kill Zara.
6/12/2020: Sunday (Episode 162)
Kabir realizes that Maqbool shot his former wife. Maqbool admits he committed the crime but refrains from mentioning the role of Shahbaz in the offence. He blames Rizwan; therefore, Kabir decides to stay with Siddiquis to protect his ex-wife.
7/12/2020: Monday (Episode 163)
Kabir refuses to allow Shahbaz to manipulate him into breaking ties with his ex-spouse, and Amina is impressed by his decision. Mehroon, Rehman's lackey, sneaks into the Siddiqui house. He sets Zara's scarf on fire and tries to poison her, but she escapes from both death traps.
8/12/2020: Tuesday (Episode 164)
Zara hatches a dangerous plan to find out the identity of Maqbool's boss. Meanwhile, Rehman and Shahbaz plan to kill Maqbool before spilling the beans about how they conspired to kill Zara.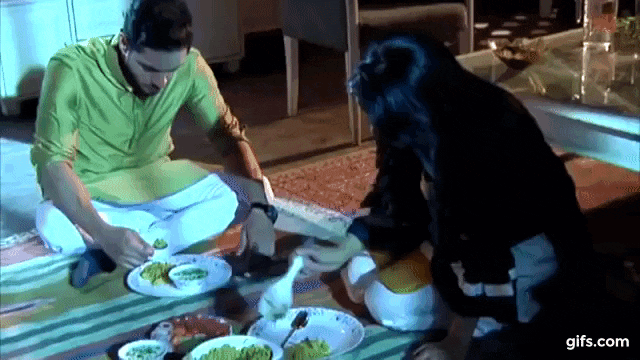 9/12/2020: Wednesday (Episode 165)
Maqbool draws a gun on himself when the cops are about to arrest him. Someone shoots Maqbool before the police arrest him. Zara mourns Maqbool's death because it will be challenging for her to find the person who ordered him to kidnap her. She hides the details about the abduction from Kabir.
10/12/2020: Thursday (Episode 166)
Kabir gives his ex-wife conditions she must obey for them to reunite. He refuses to listen to her opinion about his conditions. Zara is on her way to feed the needy children when she sees Kabir on the street with his hands on his head. She leaves in a hurry when he spots her.
11/12/2020: Friday (Episode 167)
The troubled life of Zara gives Qazi a heart attack because he worries too much about her well-being. Zeenat advises Shahbaz to prevent Zara from speaking to Kabir when she calls his line. She needs him to bring the prescribed medications for Qazi; therefore, she obtains Qazi's medical records from Kabir's car without his permission.
12/12/2020: Saturday (Episode 168)
Qazi's surgery is successful, and Ayesha throws Kabir out of their home when he visits them. Kabir bumps into his ex-wife at the hospital while buying Ayesha's medications. He reveals that he lives in the temple, and Ayesha is sick; therefore, Zara decides to visit the patient. Salma opposes Zara's decision, but Qazi allows her to do as she pleases.
13/12/2020: Sunday (Episode 169)
Zara pleads with Ayesha to forgive Kabir's mistakes, but she refuses. Kabir refuses to return to his home until Ayesha proves that she wants to cut ties with his family forever. Zara vows to reconcile Ayesha and Kabir for Eid, and Shahbaz instructs Zeenat to prevent her from succeeding.
14/12/2020: Monday (Episode 170)
Kabir demands to know if Shahbaz knew about Qazi's heart attack and how Zeenat prevented her from talking to him. Kabir explains later that he will not be part of the Shariah board, and Shahbaz visits Qazi to bear him the sad news.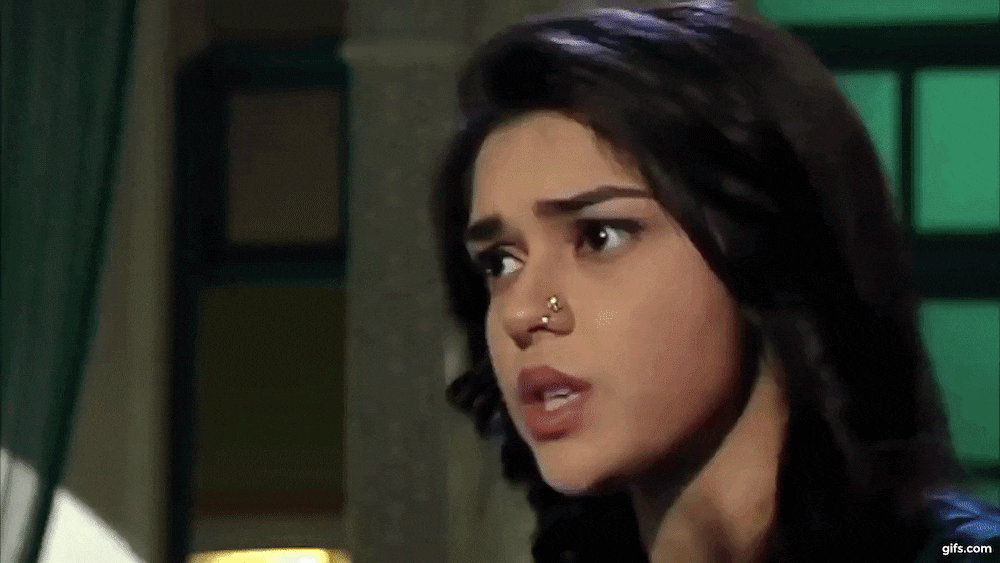 15/12/2020: Tuesday (Episode 171)
Shahbaz discovers that Zara has new roles in the Shariah board, and Zeenat doubts the competence of the medical staff who treat Rukhsar. Kabir and his former wife remember the good times they shared when they were married.
Rukhsar attends the Eid party while covering her face and pretends to be the party's hospitality and catering staff. Zara gets suspicious of the covered woman because she reminds her of Rukhsar.
16/12/2020: Wednesday (Episode 172)
Kabir does not acknowledge the presence of Zeenat during the Eid festival. Rukaiyya begs for Zara's forgiveness and promises to reunite her with Kabir. Ayesha forgives Kabir when he apologizes at the party, and Zeenat accuses Rukaiyya of spying on the Ahmeds. She does not know that Rukaiyya is Rukhsar in disguise. Zara questions herself about Rukaiyya's relationship with the Ahmeds.
17/12/2020: Thursday (Episode 173)
Rhuksar claims that she has changed when her true identity is revealed in front of everyone. Ayesha tries to find out how Kabir feels about Rukhsar, and Zeenat attempts to reunite Kabir and Rukhsar. Kabir and his ex-wife visit Rukhsar to find out her motives for returning to the Ahmeds.
18/12/2020: Friday (Episode 174)
Rukhsar hires a man to tell Kabir that he wants to marry his ex-spouse. Kabir's anger makes him break the glass and attack the man. Zeenat praises Rukhsar's pretence for reuniting Kabir and Zara. Kabir misunderstands Rukhsar's intentions when he overhears her words.
19/12/2020: Saturday (Episode 175)
Zara visits Rizwan in jail, and Kabir swears to protect his former wife from Rukhsar. He disguises himself as a cab driver to prevent his former spouse from arriving at the prison on time. Shahbaz meets the prisoner before Zara.
20/12/2020: Sunday (Episode 176)
Zara finds out why Rizwan took the blame for the attempted murder that targeted her. He promises to help her get justice if she helps him get out of jail. Rizwan wants to send Shabhaz behind bars for double-crossing him.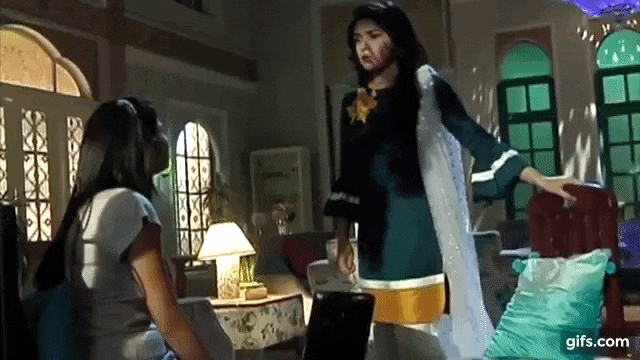 21/12/2020: Monday (Episode 177)
Zara accommodates Rukhsar at the Siddiqui house when she falls sick, and Kabir asks Shahbaz to warn Rukhsar to stay away from his former spouse. He goes to the Siddiqui house and demands Rukhsar to leave, but she agrees to leave if he fulfils her ultimatum.
22/12/2020: Tuesday (Episode 178)
Zara cries when she remembers the sweet marriage she shared with Kabir. The Ahmeds arrive at the Siddiqui house to take Rukhsar to their home. Rukhsar confesses her lies and hands a certificate to Kabir.
23/12/2020: Wednesday (Episode 179)
Zara and Arza get Rizwan out of jail temporarily. They plan to catch Maqbool's boss. Kabir promises to work harder and help Qazi repay the loans, and Zara and Kabir meet his cousin named Aliya at the café.
24/12/2020: Thursday (Episode 180)
Arza confides in Zara the suspicions she has about Rukhsar's intentions, and she also catches Rukhsar sneaking into Qazi's room at night. Salma discovers that Rukhsar went into the room to keep the money but not to steal it, and Zara discovers the financial problems her family has.
25/12/2020: Friday (Episode 181)
Shahbaz learns that Kabir's ex-wife might secure a job in the same NGO Kabir is employed; therefore, he meets the NGO's administrators to block her ambitions. Zara is shocked to find Kabir at the NGO, and Rizwan finds the gloves that can incriminate Shahbaz.
26/12/2020: Saturday (Episode 182)
Zara and Kabir agree to avoid talking ill of each other in front of the investors but turn tables on Wasim and reject the job offers. Shahbaz pays a media house to publish Kabir and his ex-wife's picture in a newspaper, and Kabir rescues Qazi from harm. The newspaper article defames Zara's reputation.
27/12/2020: Sunday (Episode 183)
Kashan reveals worrisome news about the business to Kabir and Shahbaz. Wasin requests Zara and Kabir to solve the problems at the Bilasa Village School Project on behalf of the NGO. Rizwan intensifies the project's issues.
28/12/2020: Monday (Episode 184)
Kabir and his ex-wife travel to Sajid's factory in Bilasa to solve the problem for the NGO. Shahbaz and Rehman burn down the factory so that Kabir and his ex-wife do not work together. Zara faints, and Rehman traps her and Kabir inside the burning building.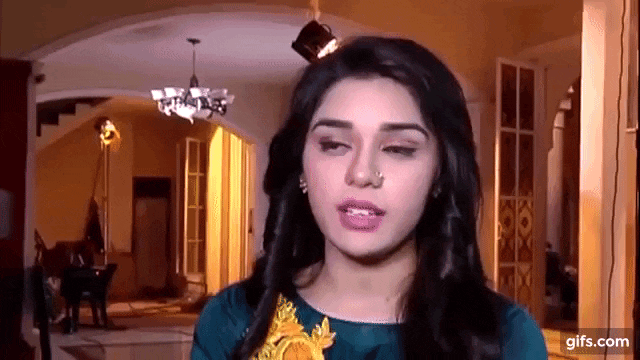 29/12/2020: Tuesday (Episode 185)
Kabir struggles to get Zara out of the burning factory, but she remains unconscious. Rizwan's men inform the police about the burning factory, and people are trapped in it.
30/12/2020: Wednesday (Episode 186)
Rehman celebrates his victory prematurely. He plans to incriminate Shabhaz for Kabir's death. Kabir and his ex-wife escape from the factory, and he nurses her wounds. An ally of Rizwan threatens to harm the men who betrayed Rizwan by informing the police about the incident. Kabir confesses his love for her when she regains consciousness.
31/12/2020: Thursday (Episode 187)
Shahbaz learns that the cops have evidence that connects him to the ruined factory. Rizwan retrieves the incriminating gloves from the police. Kabir and his former wife return to their homes, and she vows to discover why Kabir quit their marriage.
Zara
The lady tries to investigate the identity of the man who ordered Maqbool to kidnap her, but someone shoots and kills him before she exposes Shahbaz. Maqbool mentions Rizwan before his death; therefore, she meets him in prison and strikes a deal. Rizwan betrays her by focusing on his revenge against Shahbaz. Rizwan almost kills Zara and Kabir while trying to incriminate Shahbaz in a murder case.
Kabir
He refuses to resume his role at the Shariah board, and this disappoints his father. Shahbaz tries to prevent Zara from working with Kabir, but she gets the job in the same NGO he is employed. Kabir confesses his love for his former spouse when she almost dies in his arms in a blasted factory.
The most anticipated mind-blowing episodes of Zara's Nikah teasers for December 2020 have top-notch entertainment. The show gets better and sweeter as more mysteries unfold. The cast members were determined to showcase the impressive acting skills in these series.
READ ALSO: Unbroken teasers: December 2020
In the Unbroken teasers for December 2020, Tivdo strives to please Jesse, but she pulls away from him because of the overwhelming challenges. He resolves to move out of his father's house to be with Jesse, but Zua ruins his plans.
Briefly.co.za explains details about the beautiful love story of Jesse and Tivdo. The Unbroken is a top-rated drama series in Nigeria. The series is becoming famous in South Africa and other parts of the continent. You can watch it on DStv Novela Magic.
Source: Briefly News