Silver Lining teasers: September 2020
Silver Lining returned to Zee World in September 2020. The show narrates the story of two sisters who are abandoned by their father at an orphanage after the death of their mother. Did you miss September premiere episodes of this amazing Indian show? Here are Silver Lining teasers of the month.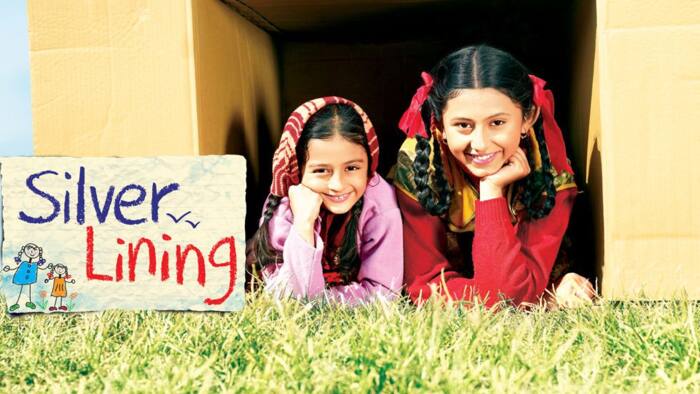 In Silver Lining premiere episodes, Isha struggles to look after her sister Ira after being abandoned by Shyam following Avanti's death. They are not safe at the orphanage as Devki plans to make a lot of money by selling Ira to a foreigner. How will Isha ensure her younger sister's safety?
Zee World Silver Lining teasers September 2020
Silver Lining, also called Ek Nayi Chhoti Si Zindagi, is a great Indian show for family entertainment. It is an interesting series that you cannot afford not to watch. In case you missed the show's September episodes, here are the teasers to give you a recap.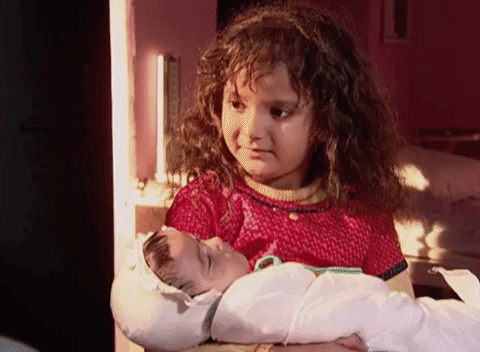 15th September 2020 (Tuesday – Episode 1)
Isha has to look after the baby after the death of Avanti. How will she manage the new responsibility? She later overhears Shyam and Raju talking about him remarrying, and she wants her father to know that she will look after everything.
16th September 2020 (Wednesday – Episode 2)
Ira is hungry and tries to have the food that another child is eating. Isha is not happy about the move and shouts at her. She runs away but gets into an accident. Later, Shyam informs Isha that it is not possible for her to go to school anymore.
17th September 2020 (Thursday – Episode 3)
Ira and Isha assist Tinu to get into a bus going to Delhi. Shyam is ready for a second marriage after the court gives him the go-ahead. Later, Shyam takes Isha and Ira to the fair and sees someone familiar.
18th September 2020 (Friday – Episode 4)
Shyam leaves Ira and Isha at the orphanage after lying to them that they are in a hotel. Isha attempts to escape from the orphanage as she thinks Shyam left them there by mistake. Later, Bhola meets Tinu, who has reached Delhi.
19th September 2020 (Saturday – Episode 5)
Ira and Isha are not successful in their escape attempt as Devki and Bhola find them. Isha does not agree to carry out the work given to her by Vrinda, and she ends up without food. Devki has evil plans for Ira as he plans to sell her to make money.
20th September 2020 (Sunday – Episode 6)
Isha receives grave punishment after challenging Devki about the orphanage. Shyam regrets leaving Ira and Isha alone at the orphanage. He later runs away from his marriage ceremony. On the other hand, Isha and Tinu cross paths again.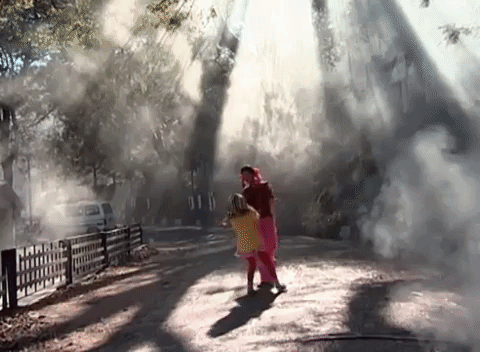 21st September 2020 (Monday – Episode 7)
Devki is still trying to find a way to separate Isha and Ira. Isha is able to break free from her cell after Tinu helps her, and she escapes with Ira. Later, Shyam starts looking for his children.
22nd September 2020 (Tuesday – Episode 8)
Shyam is stopped by Chaudhry on his way to the orphanage to see Ira and Isha. Isha accepts a stranger's offer to assist them but later discovers that he has a secret plan for helping them. Will they run away again?
23rd September 2020 (Wednesday – Episode 9)
Chaudhry takes Shyam away from his house until the marriage ceremony is over. Isha makes up her mind to return to the orphanage after Ira falls ill, and Devki gives her a strict ultimatum. Does she have a choice?
24th September 2020 (Thursday – Episode 10)
Vrinda wants to make Isha's life miserable, while Devki has not given up on his plan to separate the sisters. Will Asha manage to take it all in? Arjun has strong feelings for Vrinda, and he uses Isha to send her a message.
25th September 2020 (Friday – Episode 11)
Vrinda puts a laxative in Bhola's meal with the kids' help. Isha witnesses what they are doing and is torn between joining them or going against them because Ira's life is in danger. Later, Shyam attempts to take his life.
26th September 2020 (Saturday – Episode 12)
Isha covers for other kids and puts the blame on herself. Later, Devki lets Tinu out of his cell, but his health is deteriorating. The kids make up their minds to contribute money so that they find a doctor for Tinu.
27th September 2020 (Sunday – Episode 13)
Vrinda talks Devki into agreeing to get a doctor. He instead makes her stop working as her punishment. Later, Arjun disguises himself when he comes to the orphanage to meet Vrinda.
28th September 2020 (Monday – Episode 14)
Isha confronts Devki for making Vrinda stop working. All the kids at the orphanage join Isha to carry out her punishment. Bhola and Devki have plans to sell Chukti and Ira to a foreigner.
29th September 2020 (Tuesday – Episode 15)
Isha learns of Devki and Bhola's plan to sell Chukti and Ira. Later, an individual comes to the orphanage on time, making it impossible for the sale to go as planned. Isha finds out that the angel in disguise owns the orphanage.
30th September 2020 (Wednesday – Episode 16)
Isha reveals Chetna's identity to the kids. Later, Ira reveals to Chetna the way the kids are treated inside the orphanage. Chetna finds out that orphanage funds have not been used in the right way.
What happens to Silver Lining characters?
Silver Lining premiere episodes focus on the life of Ira and Isha after the death of Avanti. The minors have to endure suffering because their options in life are limited. Here is what you should expect to see happening to the show's characters in September episodes.
Isha
She has to take care of Ira after Avanti passes away. Their father abandons them because he is marrying again. She is left to look after Ira at the orphanage, which has people who want to benefit from their misery.
Shyam
He abandons his kids at the orphanage because the court gave him the do ahead to remarry. He later regrets his decision and goes in search of Ira and Isha. Will they reunite?
Devki
He has plans to sell Ira to a foreigner so that he makes money. He does everything to create a rift between the sisters. However, his plan does not go his way as Chetna, the owner of the orphanage, arrives before the trade is complete. Will Chetna learn of his evil plan?
Zee World Silver Lining teasers for September 2020 reveal how Ira and Isha start facing problems after their mother dies. Ensure you watch the show to see how the power of love helps the sisters manoeuvre through life hardships
READ ALSO: The Evil Eye teasers: December 2020
Briefly.co.za gave highlights on what you should expect to happen on The Evil Eye in December episodes. The series is an Indian supernatural thriller that narrates the lives of Piya and Ansh, who are ignorant of their powers. It also follows the story of Daayan, a devil that was cursed by the gods and taken as a prisoner to the human world.
In December episodes, Kirti and Nakshi perform their engagement rituals with the help of Naira and Kartik. Will the engagement ceremony proceed successfully to the end? Find out!
Source: Briefly.co.za