Skeem Saam teasers: December 2020
The Skeem Saam teasers for December 2020 are rivetting and more exciting than ever before. This series defeated all other local soapies and won the title of the best show in the country. Catch the series on SABC1 from Mondays to Fridays at 18h30.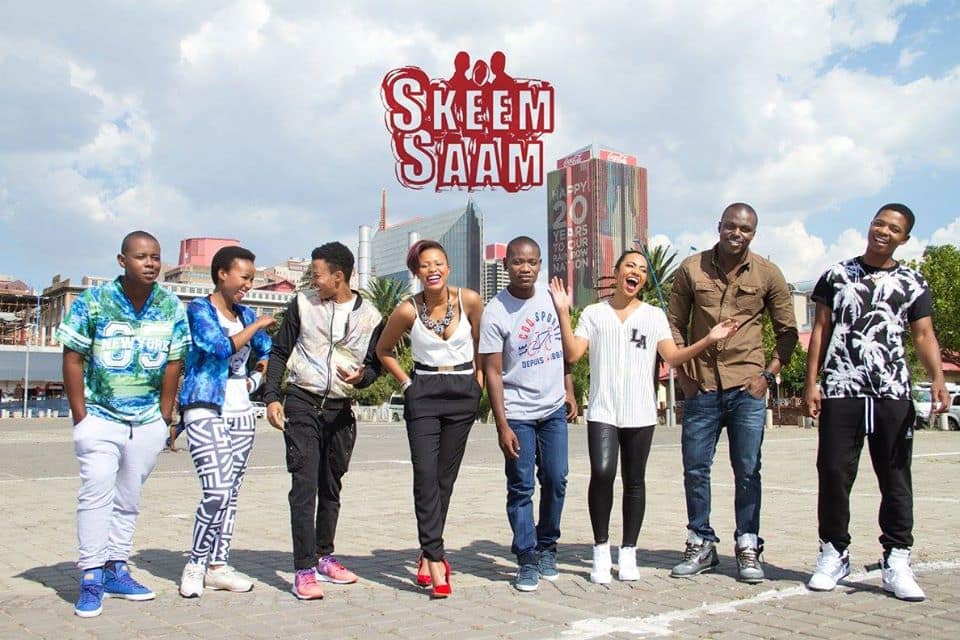 In the December Skeem Saam teasers, you will find out which ghosts come back to haunt their oppressor. There will also be a very unexpected proposal. Read on, and you will not be disappointed.
Skeem Saam teasers for December 2020
In these episodes, there is endless drama, chaos, betrayal and more. The bitter-sweet relationships between friends and family make this show one of the best. Stay tuned to find out more.
Episode 107 - Tuesday, 1st December 2020
As Nimza's hearing is pushed, a grandmother and grandson find themselves in jail. Alfred is left looking stupid after he tries sticking up for someone else.
Episode 108 - Wednesday, 2nd December 2020
Noah is overwhelmed and realising he has tried to do too much. Pretty is emotional about what will happen to Nimza. Chef Kgosi is extremely nervous.
Episode 109 - Thursday, 3rd December 2020
Chef Kgosi's fears are quenched, and he and Fanie celebrate their money-making scheme moving smoothly. While Matloga's arrest causes chaos, Nimza's troubles are only getting worse.
Episode 110 - Friday, 4th December 2020
Things go south at Café Rovuwa, and Celia and Alfred are shocked when they learn about Nimza's new problem. The new couple is already having issues.
Episode 111 - Monday, 7th December 2020
To save himself, Fanie throws Chef Kgosi under the bus. Nimza gets bad news from his funders, while Leeto is unwilling to help a person who is begging for his assistance.
Episode 112 - Tuesday, 8th December 2020
Fanie's lies catch up with him in case of a fake identity. Mokgadi is troubled about Noah's future, but Mary takes on the challenge of coaching him through his trial. Intending to celebrate Pretty's court outcome, she and Kat plan a Christmas vacation.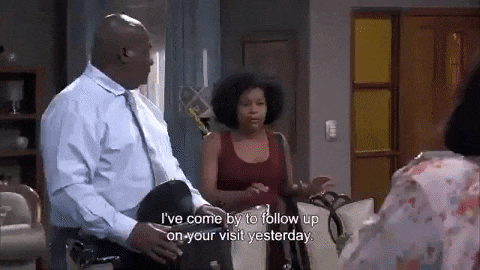 Episode 113 - Wednesday, 9th December 2020
Chef Kgosi offers Fanie a tough offer, at the same time Leeto is troubled by an odd request from John. Leshole is lonely, and there is nothing he can do to remedy his situation.
Episode 114 - Thursday, 10th December 2020
Leshole decides to stop pitying himself and instead goes to celebrate. With only one day left, Fanie and Chef Kgosi attract so many problems, will they make it out in one piece? Leeto and Mokgadi share an intimate moment.
Episode 115 - Friday, 11th December 2020
Fanie does his best to make the dining experience a top one, but two unexpected guests show up. Mapitsi catches the Maputlas by surprise with a pending lawsuit. Nobody believes that Leshole has found a pretty lady.
Episode 116 - Monday, 14th December 2020
One of the dining experience customers almost spills Fanie and Chef Kgosi's secret. Someone believes Leshole when he talks about a young woman he assisted. Mapitsi is put off by Meikie when she says her concerns about her living arrangement.
Episode 117 - Tuesday, 15th December 2020
After using his savings to pay Sifiso, Fanie uses desperate means to keep from going bankrupt. Marothi hears whispers of a light-skinned girl in Turf, and he thinks Rachel is back for revenge.
Episode 118 - Wednesday, 16th December 2020
Bontle gets Fanie in hot soup with the bosses. Charles knows a man who claims to have spotted Rachel. MaNtuli makes Pretty anxious about her trip with Kat.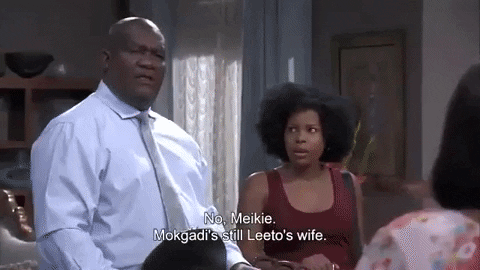 Episode 119 - Thursday, 17th December 2020
Chef Kgosi and Eunice are caught by surprise when Fanie tells them about his trip. The Kunutus are glad to discover the ghost of Turf is not who they thought. Kat offers advice to Charity about her Jojo issue.
Episode 120 - Friday, 18th December 2020
Francois thinks one of the Café Rovuwa employees is a thief. Fanie has new information for Lehasa about where Lelo is. The Kunutus try to find a way to move on after the Rachel scare.
Episode 121 - Monday, 21st December 2020
A chef and a restaurant manager are caught with a lot of cash. Mapitsi takes full advantage of the ghost story from a journalist's perspective. Wallet hates to discover that a girl took over his commitment.
Episode 122 - Tuesday, 22nd December 2020
Fanie and Chef Kgosi need to silence someone, while Mapitsi is cornered by a hurt family that has discovered her blog. After lots of tears, someone gets on one knee.
Episode 123 - Wednesday, 23rd December 2020
Cindy and Lehasa's plans take off in their investigation of the Rovuwa culprits. Kat and Charity are shocked when Jojo shows up at their door. The Seakamelas are astonished when MaNtuli asks Clement to invite an extra for Christmas lunch.
Episode 124 - Thursday, 24th December 2020
Fanie intimidates Francois into silence. Mr Kgomo goes looking for the ghost in Turf, while an old lady finds her way back there.
Episode 125 - Friday, 25th December 2020
The applecart is upset when an unexpected guest shows up at the cafe. Mr Kgomo lies to his wife about his plans while Tbose and Mapitsi have a lovely announcement for the family.
Episode 126 - Monday, 28th December 2020
Cindy gets an inside man at Café Rovuwa. Celia is angry when authorities show up at her house because of her enemy. Pretty lets the cat out of the bag ruining Kat and Charity's plans.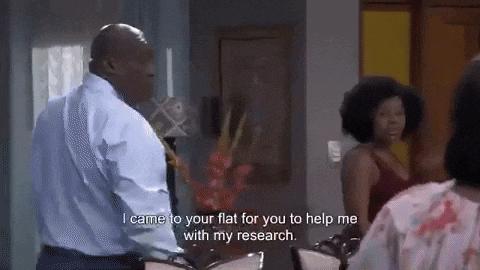 Episode 127 - Tuesday, 29th December 2020
There is lots of suspicion at Café Rovuwa, even within the highest ranks. Granny is worried for Rachel while Marothi strikes back and cannot be stopped.
Episode 128 - Wednesday, 30th December 2020
A hidden camera exposes unsuspecting Fanie's secrets while Charity is worried about the future with her child at Turf. Kwaito feels the pressure because Tbose is ready to be engaged.
Episode 129 - Thursday, 31st December 2020
An employee at the cafe gets drunk and almost reveals incriminating facts. Mr and Mrs Kgomo perform a ritual for their daughter's safe return, while a young boy scares the living hell out of an old lady.
Fanie
This is a character that is mischievous and malicious in the episodes. He tricks Chef Kgosi and ultimately throws his partner in crime under the bus. He incriminates himself eventually, but will he be caught?
Pretty
The episodes begin with her being emotional about the court, but the outcome of her judgement causes her to plan a trip with Kat. MaNtuli cautions her about this vacation. Pretty also ruins Kat and Charity's plans.
Catch Skeem Saam full episodes on SABC1 from Mondays to Fridays at 18h30. Make sure not to miss out on any of these captivating episodes. Who do you think the ghost of Turf is?
READ ALSO: Suidooster Teasers: December 2020
Briefly.co.za recently published the Suidooster teasers for December 2020. There is a great concern for Rhafiek. AB and Mymoena have a disagreement. The community of Ruiterbosch is worried about Zoe's operation. Just like previous teasers, the following ones will give you a recap of what to expect.
Source: Briefly News