Opinion: Department of Education is silent on Matric exam health risks
Editor's note: Final exams for 2020 Matrics have kicked off across South Africa on Thursday. Lwazi Nongauza, freelance content producer, questions why the Department of Education and Umalusi is refusing to acknowledge the alleged health risks involved.
PAY ATTENTION: Click "See First" under the "Following" tab to see Briefly.co.za News on your News Feed!
Today, the 5th of November marks the first day for more than a million grade 12 learners will write final year exams.
The Department of Education and Umalusi is yet to explicitly explaining contingency plans for countless serious health hazards and human rights violation that goes with exposing these learners to danger.
Explore the situation below: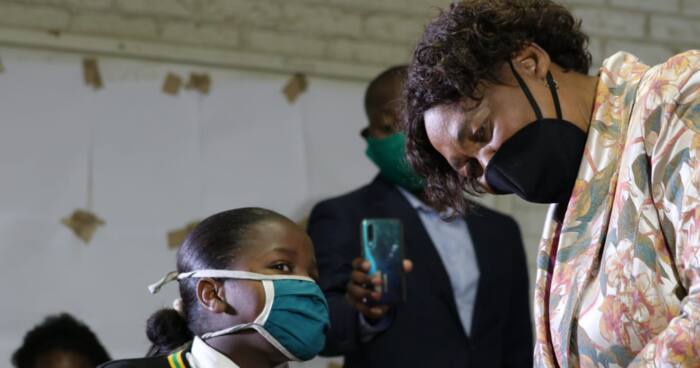 Coronavirus Infected Learners
Department of Basic Education and Umalusi are required to clarify, what will happen in the event that learners test positive before or amid examination period? Without a doubt, they cannot go for quarantine since they need to write examination. What will happen to those learners or indeed their peers who are likely to be contaminated because of the close proximity to those affected?
Negative Unpredictable Weather Conditions
Some under-resourced schools within the townships and rural regions normally write their examinations outside. What will happen to learners in the event that it rains during examinations? Some other learners (more particularly those living with albinism) shouldn't be exposed to the sun for a long time, for wellbeing reasons. How will the Department of Education and Umalusi deal with students with those particular conditions?
Noise Pollution Disturbance
Rightfully so, social distancing is doubtlessly one of the protocols that will be observed. The sad unintended consequence that goes hand in hand with this is the need for bigger examination spaces. For numerous schools with insufficient resources, this will mean they will have to conduct their examinations outside. How will the Department of Education and Umalusi deal with noise pollution disturbance during exams?
These are genuine challenges that have huge implications to the students who will be writing examinations. Therefore, requesting answers for these questions shouldn't be seen as being critical or supporting for grade 12 students not to write final year examinations but rather pointing out lack of transparency and accountability by the Department of Education and Umalusi. In this manner, describing active citizenry by those who are asking public authorities to account as being unpatriotic is wrong.
Freedom of speech is one of the rights that all South Africans have. Hence, the quicker the Department of Education and Umalusi freely clarifies how they propose to deal with wellbeing risks and human rights violation that will unquestionably unfold during the examinations, the better for them, learners, parents and the entire nation.
About the Author:
Lwazi Nongauza is a freelance content producer, public relations specialist and aspiring entrepreneur. Based on his interactions with Department of Education and Umalusi leadership, through this article, Nongauza summarized potential health hazards and human rights violations education ministry and senior certificate national regulator needs to explain to the public ahead of Grade 12 final year examinations.
Disclaimer: The views and opinions expressed here are those of the author and do not necessarily reflect the official policy or position of Briefly.co.za
Meanwhile, Briefly.co.za reported Daniel Israel, an experienced medical practitioner, has summarised what he feels are key responsibilities we need to bear in mind while navigating our way through this uncertain time of the worldwide Covid-19 pandemic.
South Africa went into a nationwide lockdown to delay the spread of the Covid-19 virus, while the country readied its response for the storm that was coming.
On that day, there were 1280 infections and now 83 days later, there are over 80 000 infections. According to projections made before the initial lockdown, South Africa cases should be 150 000 now, almost double the current cases.
This calculation was made with an under-estimated reproductive number of two and by assuming it takes 7 days for new infections to express.
With new information, we now know that the reproductive number is higher than two and that each Covid-19 infected person would infect more than two new people without preventative measures.
Covid-19 treatment In this regard, South Africa has done well so far. However, the virus is around and the curve has been steep as the initial projections of the pandemic.
This is a critical time in our country and perhaps more critical than April was and yet the government has relaxed lockdown regulations to Level 3. Level 3 allows for greater freedom, trade and movement has return to every South African.
Enjoyed reading our story? Download BRIEFLY's news app on Google Play now and stay up-to-date with major South African news!
Source: Briefly.co.za