Today in history, Guy Fawkes Day is observed for the 1st time ever in 1605
- Guy Fawkes Day was first observed today in Britain in the year 1605
- The day was commemorated after the failure of a gunpowder plot by English Roman Catholics to blow up Parliament and King James I, his queen and his eldest son
- After the plot failed, the British decided to remember the day by naming it after one of the plotters, Guy Fawkes, and celebrate it with fireworks
PAY ATTENTION: Click "See First" under the "Following" tab to see Briefly.co.za News on your News Feed!
While many South Africans have probably heard of Guy Fawkes Day, little is known about why the day is celebrated. Guy Fawkes first came about in the year 1605 on 5 November after a foiled gunpowder plot.
The failed bomb attempt was carried out by English Roman Catholics, Guy Fawkes, Thomas Winter, Thomas Percy, and John Wright, who attempted to kill British King James, his queen and their son.
Their attempt came after King James refused to grant more religious toleration towards Roman Catholics. They had hoped the murders would create the perfect diversion of the country's attention, which would allow for the Catholics to take control of it.
The day is usually celebrated by South Africans who light fireworks and sometimes dress up. Children also go from door to door while singing "remember, remember the Fifth of November, gunpowder, treason, and plot."
While the day has been observed for many years, this year officials have warned South Africans against setting off fireworks following a fire that was a result of an illegal firework in Mitchell's Plain, Cape Town.
According to an IOL report, the City has warned locals against discharging fireworks as Guy Fawkes Day has resulted in a number of outbreaks of violence, loss of property and distressing of animals.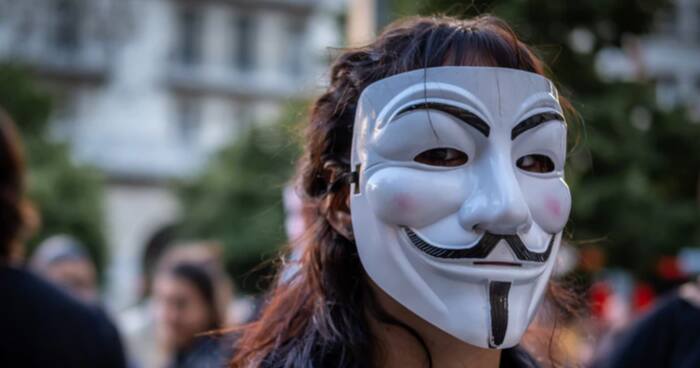 In more lighthearted Briefly.co.za news, Londeka Dlamini posted some amazing pics from the air of Johannesburg. She captured the aerial shots from the window of the SA Fair flight she was on. It really is a breathtaking scene, the city illuminated by thousands of lights, creating beautiful patterns in the night.
She posted the pics in the #ImStaying group on Facebook and people were stunned. She captioned the post with: "Last night I captured the most beautiful aerial view of Johannesburg ✈️❤️#ImStaying."
Social media users loved the pics and flooded the comments section: One person, Marcel Malgas II said:
"Wow! Nice pictures! Thanks for sharing!"
Enjoyed reading our story? Download BRIEFLY's news app on Google Play now and stay up-to-date with major South African news!
Source: Briefly.co.za