Atandwa Kani apologises for how he expressed his feels on influencers
- Atandwa Kani had a bit of a change of heart after he shaded influencers on social media
- After seeing how many people were not pleased with what he had said, Kani reassessed the situation
- Kani took to social media to apologise for the way in which he put his point across; however, not for his point entirely
PAY ATTENTION: Click "See First" under the "Following" tab to see Briefly.co.za News on your News Feed!
Atandwa Kani had a bit of a change of heart after he shaded influencers on social media for allegedly becoming famous for doing next to nothing. The way he went about it was a bit poor.
After seeing how many people were not pleased with what he had said, Kani reassessed the situation and came to the realisation that the way he put his point across was a tad harsh.
While Kani still means what he said, he did take to social media to apologise for the way in which he said it. Kani still feels influencers have it far too easy!
"Okay okay okay…. I apologise for my last tweet about "a$$ shaking", it was in bad taste, originally intended to be a joke… but I see how insensitive it is. To each their own, in life and career choices, and I am truly sorry, and it shall be deleted."
It looks like Kani stuck to his word and deleted the post, however, we are not sure if this means his slate has been wiped clean.
Briefly.co.za previously reported on the moment that lead up to this apology and Kani securing his account - Atandwa Kani cannot believe the praise influencers get for just looking good and joining viral challenges. Seeing all the hype around the #JohnVuliGateChallenge has made Kani feels some type of way.
Having had to work extremely hard for his spot in the spotlight, Kani is perplexed by this whole era of influencers. The fact that someone can become famous just off of a few posts on social media or a single clip that went viral, is something Kani doesn't quite understand.
Taking to social media to express his feelings, Kani explained how he had to study for many years and break his back to get to where he is. These days, all you have to do is shake what your momma gave you on social media and you instantly become a celebrity.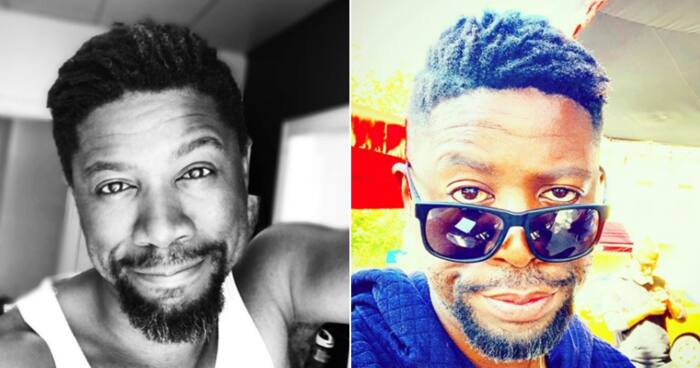 Enjoyed reading our story? Download BRIEFLY's news app on Google Play now and stay up-to-date with major South African news!
Source: Briefly.co.za